Best Free VPNs for Turkey (for Turkey IP Address)
Turkey isn't the most privacy-friendly location you will find. The country's Information and Communication Technologies Authority (ICTA) regulates online activities and prevents residents from accessing some websites which makes having a VPN for Turkey essential. The blocks may also be on social media platforms like Twitter, Facebook, Instagram, TikTok, and YouTube. With numerous sites getting locked, you won't have the autonomy you deserve when you are online.
However, we believe in freedom of speech and so should you. That's why we'll also promote a free VPN for Turkey residents and people from there who happen to live outside the country. We'll help you to find the best VPN for Turkey to gain access to everything you need, and still grant you safety and peace of mind. Our experts found that ExpressVPN is one of the best VPN services to use, so sign up today.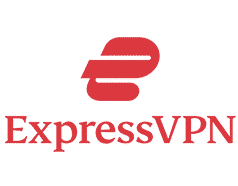 Get 49% off now
What is a VPN?
A VPN (Virtual Private Network) can help you bypass these restrictions and give you instant access to these platforms. It will hide your IP address and give you one in a different country. This allows you to access all blocked sites or content from Turkey. Alternatively, a VPN could also help you access content restricted to Turkey from anywhere should you need to. A VPN has other benefits that come in handy while using online platforms.
Aside from giving you access to content, it can also protect your personal information and increase the security of your mobile phones, tablets, and computers across your home. This makes it important for users to get the best VPN for Turkey. There are paid VPNs and free VPNs that you can use to gain all these benefits. This page highlights the top free VPNs, and some of the best paid VPNs in Turkey that can effectively help hide your IP address and more.
Best Risk Free VPN for Turkey
Before we discuss the top free VPNs for Turkey, there are two risk-free VPNs worth considering. These are the best VPN service providers in the industry. Although they don't offer free services, they have a 30-day money-back guarantee offer. With this offer, you can use all premium services in protecting your online presence then get a full refund on your subscription before the stipulated time elapses. Here are the top risk-free VPNs for Turkey you should consider.
Best Free VPN for Turkey
There are many free VPN providers in the market. However, most of them offer poor services. We were able to gather the top five (5) free VPNs that you can use for Turkey. They are:
Conclusion
A Virtual Private Network creates a secure tunnel for all your online data. It allows you to browse the internet safely and anonymously by encrypting your data. You can use it on both public and private networks to protect your data from prying eyes and cybercriminals. Even with a free VPN, you can reduce your risk of cyberattacks in Turkey.
Frequently Asked Questions
Why do I need a VPN for Turkey?
A powerful VPN will prevent both hackers and the government from getting access to your data. With a VPN, you can also access geo-restricted contents that are ideally not accessible in Turkey. It will reduce your risk of online threats and provide anonymity when browsing.
How do I choose the best VPN for Turkey?
There are a few things you need to consider in choosing your VPN. The VPN should essentially have good security features to protect you from all forms of cyberattacks. Also, ensure the VPN has servers in good locations, especially if you want to use it in accessing geo-restricted content from other countries. You also need to ensure it has fast speed and has a strict no-log policy among other favorable privacy policies.
Is it legal to use a VPN in Turkey?
There are currently no laws against using a VPN in Turkey. You can legally change your IP address and stay anonymous on the web. Using the VPN to access geo-restricted content is also not illegal. You will, however, be going against the site's policy.
Are free VPNs safe for use in Turkey?
It is safe to use a free VPN in Turkey. However, it won't provide you with the high-end security that a paid one will. It can hide your IP address and give you one in a different country, but there may still be a low risk of security breaches. This is why we recommend you use risk-free VPNs.