Best Free VPNs for Windows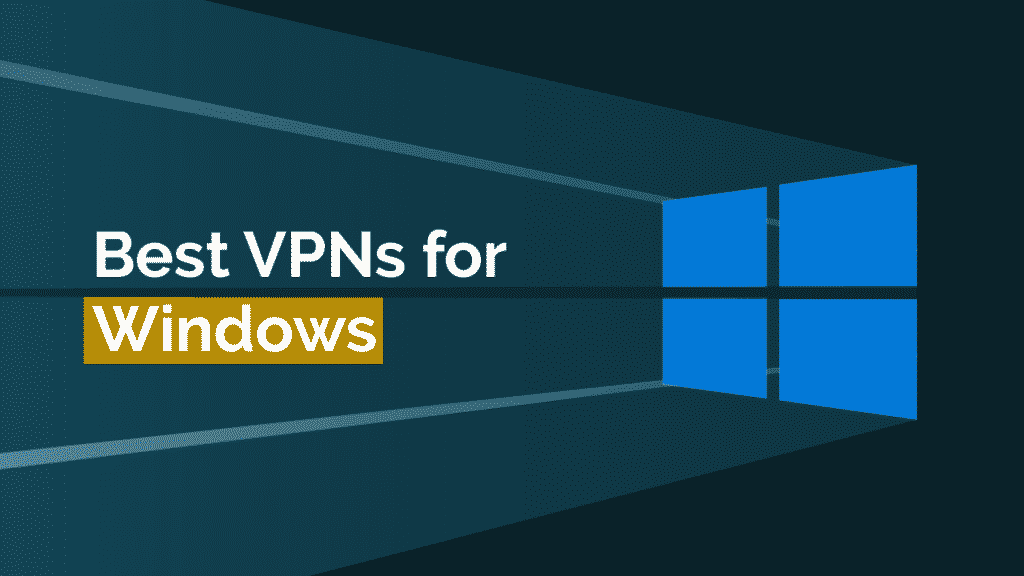 Nowadays, there are eyes everywhere. They pry into what you're doing, who you're seeing, where you're going, and how you're getting there. One very distinctive method of doing this is by spying on your internet browsing. Your Internet Service Provider (ISP) is privy to every Google search you make. They can even make money off it by selling it off to those who deal with information. But there is a way to stop those prying eyes and eavesdropping ears.
That way is known as Virtual Private Networks (VPN). A VPN is a technology that links a private network to remote sites through the use of a public system. It encrypts the users' IP address, thereby protecting the identity and location of the user. It also encrypts users' messages and erases all traces of them from the visited sites.
In today's digitalized world, a VPN is becoming more and more critical.  Businesses and individuals have realized the need to protect their privacy online. This need has been recognized, and there are a lot of VPN providers cropping up in response.
This creates a problem of choice. Which VPN is best? Can it fit into your budget? While there are some necessary features common to all VPNs, each provider is different. You have to determine what it is you want out of your VPN and how much you're willing to pay for it. Some features, like network speed, data allowance, server locations, and customer service, are emphasized over other features in certain VPNs.
Another variable is the fact that not all VPNs work with all platforms. Some only connect to Android or iOS, and to a Windows user, this can be extremely frustrating. We've compiled a list of the best and free VPNs that are compatible with Windows OS to help you make a better-informed decision in choosing a VPN.
But before that, we thought you might want to take a look at these two good deals.
Best "risk-free" VPNs
Below are two providers that can guarantee you a risk-free experience in the VPN world:
ExpressVPN
NordVPN
Best completely free VPNs
If you're still not interested in the two VPNs above and you're gunning for a completely free VPN, then we've carefully selected the best of the best free VPNs for you. Have a look.
ProtonVPN
Hotspot Shield
Trust.Zone
Windscribe
Free VPNs – Risky business?
Having your data and identity hidden and being able to unblock geo-restricted content and stream media for free sounds like a fantastic idea to the average internet user. But there are some risks associated with using a free VPN.
A free VPN does not accept any fees for the service it gives you. This is fishy, no matter how you look at it. Nothing is free, and if it is, it's probably not the best.
This is the case with free VPNs. The company waives the right to collect compensation for its efforts, but to cut its losses, it doesn't give you the best. This is why free VPNs have limited bandwidths, are quite a bit slower than the paid tiers, and you can forget about streaming media content. Your data allowance won't even let you.
Also, there are problems like not enough servers for the number of users, and this can slow browsing to a crawl. Connectivity becomes a problem because of the lack of servers, too. Even worse is when the server may not also be on the same continent as you are, leading to more problems than customer service will listen to because you're not a paid user.
Your data may not be secure on a free VPN. Some dodgy VPNs sell their user data off to whoever is willing to pay for it. These VPNs usually have loopholes in their privacy policies, especially when it comes to logging. You must be vigilant when going through a VPN's privacy policy. Try to spot any clauses that can be twisted.
If you're living in a country that is part of the 5/9/14 Eyes Surveillance Alliance and you're found to be doing something illegal because of your VPN not keeping its promise of data privacy, you can find yourself in a terrible situation really quickly.
In conclusion: Should you use a paid or free VPN?
Though not all free VPNs are data collectors, and not all of them have server problems, we recommend spending a little more a month to secure your online privacy. If you're using a paid VPN, you'll have more features, and you're more likely to be better protected online. See it as investing in your peace of mind.