Can You Get An ExpressVPN Free Trial? (Updated for 2023)
If you know a decent amount about Virtual Private Networks, then you'll agree that ExpressVPN is one of the best you can get. The VPN has impressive features that any user will want in a VPN at affordable prices. Although ExpressVPN does not have a free trial with no payment, it has a deal that's comparable, which we call a risk-free trial. Never fear because an ExpressVPN coupon can be claimed!
In this piece, we'll take you through ExpressVPN's risk-free trial and everything you need to have it set up on your device.
What is a risk-free trial?
In the VPN world, a risk-free trial means an offer with virtually no exposure to danger. In other words, you don't have anything to lose with such a trial. So, when we say ExpressVPN offers a risk-free trial, we mean that you can get your money back after initially paying and enjoying the service for a while.
The underlying difference between ExpressVPN's risk-free trial and other VPN's free trials is that here, you not only enjoy the best services for free but can also request for your money back. So, a risk-free trial encompasses a free trial. This kind of information can all be seen in our VPN price comparison.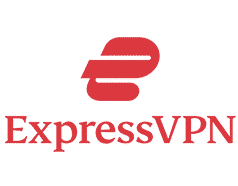 Get 49% off now
What to expect from ExpressVPN's risk-free trial?
For free trials, you'll be required to create a free account, and utilize its services to its restricted or unrestricted capacity. But for ExpressVPN, when you request a free trial on its official site, you will be redirected to a page where you'll have to sign up to a plan and enter your payment details.
ExpressVPN offers a 30-day money-back guarantee on its risk-free trial. The thing about this VPN's offer is that there are no restrictions or strings attached to it. When the period elapses, and you want a refund, you'll get your money.
What good features does ExpressVPN have?
Located in the British Virgin Islands, ExpressVPN is a leading VPN in the industry. It has quite some amazing features that have cemented its spot, and these include: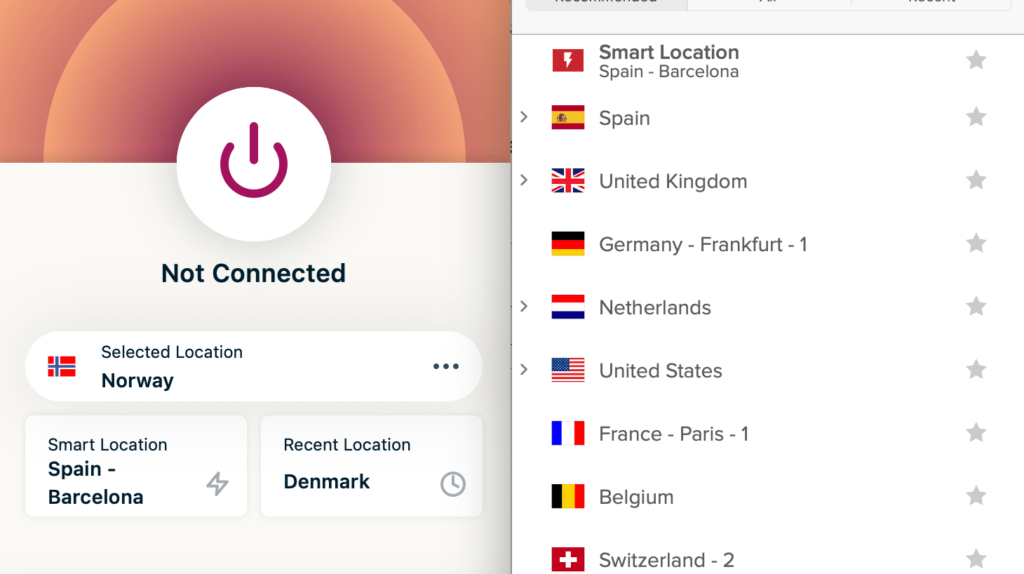 Awesome Privacy and Security features: ExpressVPN works on AES-256 encryption as well as the best protocols that make it much easier to surf the internet, even if you are several miles away. To add to this solidity, there is also a TrustedServer technology, zero-knowledge DNS, network lock kill switch, and a no-log policy to protect your personal information and traffic from getting into the wrong hands.
Unlimited Bandwidth: With ExpressVPN, you can download or stream as much content as you like without having cappings from your Internet Service Provider or VPN. The unlimited bandwidth feature is also available in the risk-free trial version of the VPN service.
Number of servers: At the moment, ExpressVPN has well 160 server locations in 94 countries. This rounds up to more than 3000 servers around the globe, which is a great number to unblock restricted content from anywhere in the world. In most of these server locations, OpenVPN (UDP and TCP), L2TP/IPSec and IPSec, IKEv2, and PPTP are supported.
5-star support system: The VPN service has a live chat and email system that'll give you round-the-clock assistance to any issue you might experience while using it. They also work to make sure that you get your money back if you are not satisfied with the service.
Easy-to-use interface and compatibility: ExpressVPN is compatible with iPhones, iPads, Android devices, Linux devices, Mac devices, Windows devices, PS4 and even routers. In all these devices, the Virtual Private Network is easy to use with a user-friendly interface.
Fast servers: You can test your server speed with the Speed test included in ExpressVPN. This will let you know if you need to make a change or not.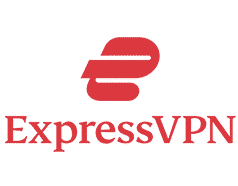 Get 49% off now
How to get ExpressVPN risk-free trial
Here are the steps to follow to get ExpressVPN's risk-free trial version

Visit the official website of ExpresssVPN and click on 'Get ExpressVPN.'
Next, choose a plan. If you are sure you'll be canceling it at the end of the period, then it doesn't really matter which one you go for. However, be informed that if you choose a long-term subscription plan, you'll have to pay the entire sum upfront. The most expensive subscription per month is the one-month plan, going at $12.95. If you are certain you'll be keeping the service, you can cancel your risk-free trial, get a refund, and then go for a longer-term with a higher discount rate.
Enter your email address and method of payment when you are prompted to do so. On ExpressVPN, you can pay with most major credit cards. Paying with a credit card or PayPal automatically sets up a recurring payment. However, this can be canceled at any time within the period. On the other hand, paying with Paymentwall or BitPay doesn't turn on this automatic payment schedule.
Once you have submitted your payment information, you'll receive a pop up with a password for you to use. You can decide to change it or continue with this password. After that, check your email for information on your ExpressVPN account details.
After you've received a new password, the next screen should display your activation code to set up the VPN. Follow the instructions on how to set up the software that will pop up. On a desktop device, a download option should display automatically.
The process is complete at this stage, and all that's left is for you to enjoy the servers risk-free trial version.
How to cancel a subscription on ExpressVPN
If you've used any ExpressVPN plan for 30 days or less, and want to keep it, you should get your money back first. The refund process is a quick and easy one, and you can request through an email or live chat. For the live chat, start the conversation by telling the representative you'll like to cancel your plan. However, make sure you do this within the money-back timeframe.
Once you've made your request known, the representative on ExpressVPN will ask for feedback about the service. The company uses this for quality assurance purposes, so you shouldn't see it as a way of tying you down to complete the subscription timeframe. But if you rather not say the reason why you wish to cancel, go ahead and reiterate your request.
You'll get a confirmation from the representative that your subscription has been canceled, and how long it will take to get the refund. It can take a few days for ExpressVPN to process your cancellation request and refund the money back to you.
Why ExpressVPN's money-back guarantee is among the best
A risk-free trial is one of the ways of trying out a service to know if you want to keep it or not. Sadly, many VPNs have made users skeptical about going for money-back guarantees because of the hidden terms and conditions attached to them. To say it as it is, many VPN providers use risk-free trials to lure users into making an initial payment, without having any refund plan when they ask for one. Luckily, ExpressVPN is not one of such VPN providers. It offers a trustworthy and reliable service with its 30 money-back guarantee.
Here are a couple of issues we've experienced with some of the other VPNs when trying to get a refund:
Some VPN providers are difficult to contact: Most of them don't have live chat support, and if they do, it usually isn't as responsive as users want them to be. Some others make contacting them by email a more challenging option, but the majority make it difficult to find contact information. All these are tricks to keep users on the subscription until the money-back period elapses. ExpressVPN has distanced itself from such practices by being transparent.
Some VPN providers offer guarantees for a certain payment method only: VPN providers usually have more than one payment method for users to select from. While it is up to the VPN provider to decide which method gets a money-back guarantee, it is not really fair to not make this information public. ExpressVPN makes it clear the methods you can use to pay, as well as those that'll cause your subscription to be automatically renewed.
Some VPNs place a resource limit on the money-back guarantee: Another thing you may not see at first glance is whether a resource limit on the risk-free trial exists or not. The usual limit placed is the amount of data spent. ExpressVPN places no resource limit on its risk-free trial.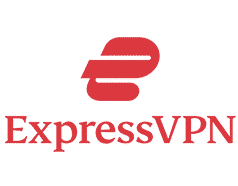 Get 49% off now
Why you should not go for a free VPN instead
We've laid a lot of emphasis on ExpressVPN's risk-free trial. Again, you'll have to make an upfront payment, but you'll get the money back if you request for a refund within 30 days. You might be wondering whether it's not a better deal to go for a free VPN that you can use for as long as you like without paying a dime. This is a bad idea, and we do not recommend it.
Here are some of the downsides to using free VPNs:
1. Free VPNs require you use their app: The essence of a VPN is to make browsing the internet without restrictions easier and safe. Making it compulsory for users to use their app dents the freedom that one would expect from a VPN. To make matters worse, most free VPNs are not compatible with a lot of devices, so even if you get the app, there's no guarantee that it'll work.
2. Free VPNs don't have enough servers: A look at ExpressVPN shows how versatile it is, especially when speaking about the number of its servers. To really get by restrictions and geoblocking, you'll need quite a large number of servers, and free VPNs can't provide this. At best, you'll have 100 servers in a few countries. Compare that with ExpressVPN's 3000+ servers in 94 countries.
3. Many free VPNs are vulnerable: If the two points mentioned above doesn't give you something to worry about, then this should. Free VPNs are easily hackable and can get infected with viruses and malware. For a software that is supposed to be secure from malware and viruses, we consider it a red flag and would not recommend you to use them.
4. Free VPNs have bandwidth caps: It's annoying, to say the least, when you get cut off right in the middle of a movie, a game, or any other thing you are using a VPN for. Sadly, this is what you'll experience in almost every free VPN. The bandwidth caps are usually placed on a daily limit and are definitely not what you'll expect from a service that should make it easier to surf the internet.
5. Most free VPNs do not operate on a no-log policy: In truth, only paid VPNs can provide a no-log policy. This is because they make profits from the sale of their software, and so, have no reason to sell users' information. Free VPNs, on the other hand, seem to not be in the business for the money, but this is a façade. Most of them sell users' data to third parties.
5. Many free VPNs are terribly slow: As a consequence of having only a few servers, free VPNs have slow speeds that buffer and lag when streaming or playing games. This is because of the congestion on the few servers by users who are also trying to use them. There are no dedicated IP addresses to pick from, so this is one problem that you'll have to live through if you decide to go for a free VPN.
Wrapping up
ExpressVPN is an amazing VPN to use. It easily unblocks restrictions and ensures anonymity and privacy while browsing. It does not have a free trial, but a risk-free trial where you can get a refund if you make a request within 30 days. The VPN service has dedicated customer support representatives that'll help you with your request.
ExpressVPN's risk-free trial is definitely one we'll advise you to go for if you are unsure of a subscription plan and want to try it out first.