NordVPN is one of many VPN services in a market that is overflowing with alternatives. In the last 5 years alone, the market has completely exploded. Most of us have come to the conclusion that a simple anti-virus program is not enough in today's age to keep us safe and secure.
This is not far from the initial intention of VPN services – which was to secure transactions for businesses. NordVPN has grown out of being a corporate usage product and is today one of the most respected providers of VPN services for home and business. This is why they deserve a thorough review, one that focuses on all aspects of the product! Our team of experts has examined the finer details of the product and has come up with a NordVPN review that will tell you everything you need to know about this brand and this software.
Introduction – Our NordVPN Review
NordVPN was first launched in 2012. The planning of it started back in 2008 when four childhood friends set a goal to free the internet. They had had enough of the internet being closed off by authoritarian governments where things like geo blocking and other website limitations were put into place.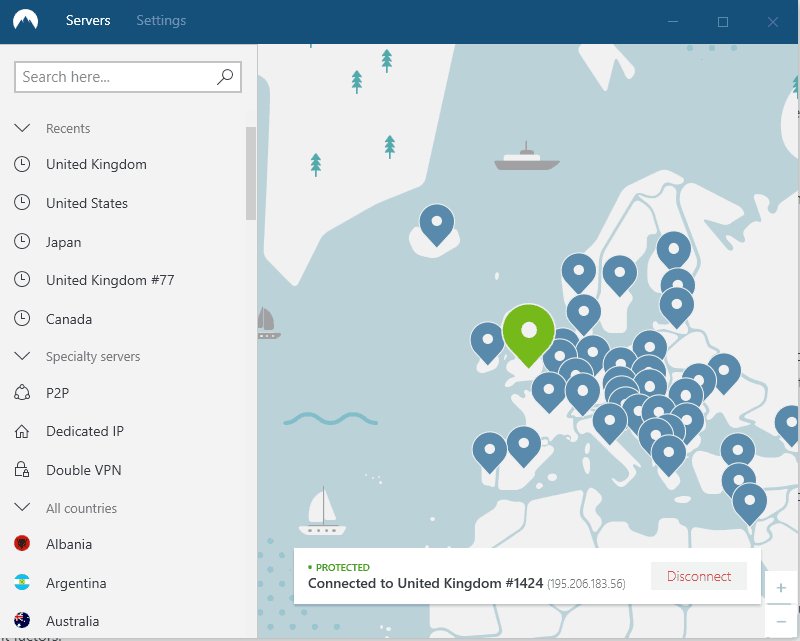 To this day, NordVPN is still doing what it started out doing, which was freeing the internet. However, it should be underlined that the use of VPNs back in the day was mostly reserved for businesses who wanted to make secure transactions. As time rolled on, however, private individuals who want well-protected privacy online have dominated the business. This is why we felt it essential to carry out a fair and balanced NordVPN review, allowing our users to make up their own minds about the product.
NordVPN has been a central figure in the growth of the online VPN market. Where many big names within the VPN business have come and gone, NordVPN has been a central and steadfast name that has stayed strong. There are many reasons for this, but their ability to keep their current customers happy, and also innovate to attract new customers are both important factors.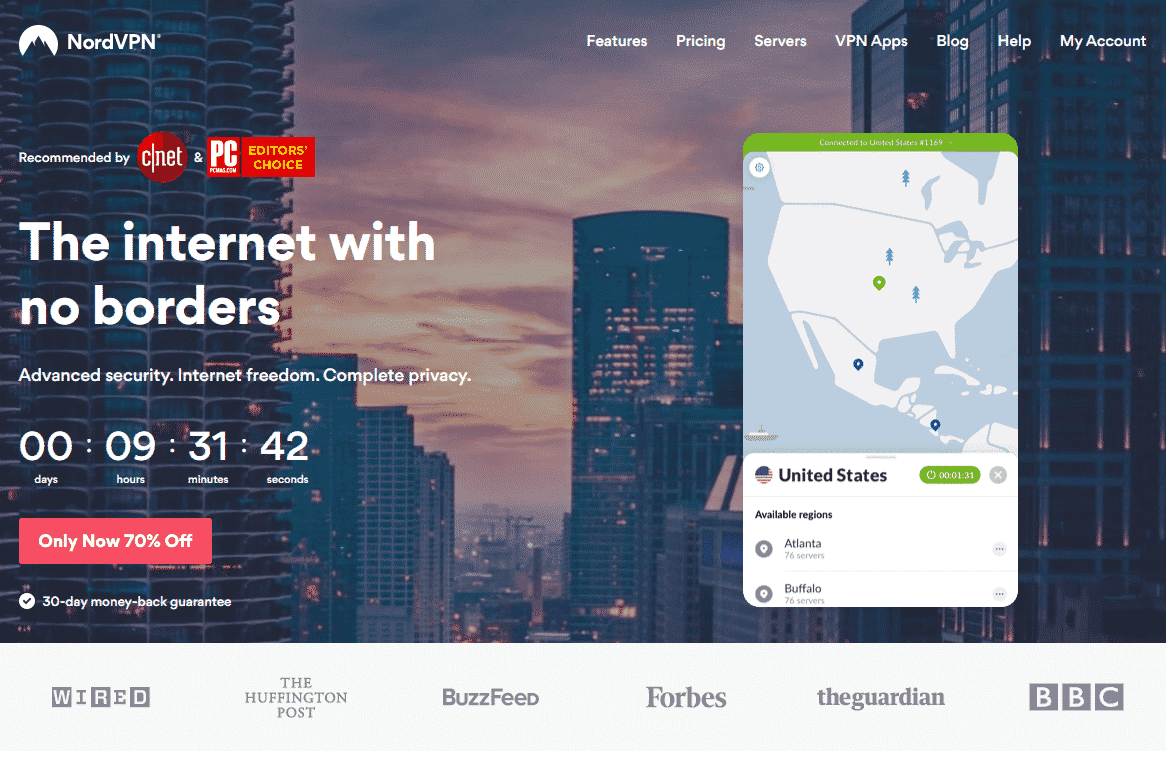 Today, NordVPN offers its VPN services on computers, tablets, mobiles, and gaming consoles. With the NordVPN service, you can hide your original IP address, and then log in to a server with a different IP address, giving you a lot of benefits which we will talk more about later in this NordVPN review.
In this review of NordVPN, we will look at aspects such as anonymity, security, number of servers, speed, stability, user-friendliness, and customer service. We will also look at how NordVPN handles providing Netflix overseas as well as TV.
In the end, we will look at a few advanced functions that give those with special interests a closer look at NordVPN. In the end, you as a reader will be left with a sense of whether or not NordVPN is a service that can meet your needs. Keep on reading our NordVPN review to see if it will be the right choice for you!
Protecting Your Anonymity – Is NordVPN Safe?
The basis of why the popularity of VPNs has grown so much over the last few years is anonymity. Many might think that people want to be anonymous online to do criminal acts without a trace. While this does happen, it's not often at all and most people who use services such as NordVPN are law-abiding citizens. In fact, people often use NordVPN for work, school, research, or just to get a browsing experience from another country. This is what we like to do when conducting our NordVPN review too.
NordVPN
Pros
Lots of pricing options
Netflix support kept up to date
256-bit AES encryption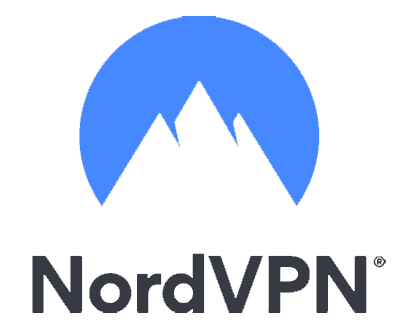 It is actually legal to use a VPN, and this is particularly useful in terms of anonymity. NordVPN hides your IP address in the same way that other VPN services do, but it is their non-logging conditions that are the best. Some VPNs can often present this as an issue where the services log your activity, which then eliminates the point of using a VPN at all. As far as our NordVPN security review goes, this wasn't the case at all!
Since NordVPN is currently based in Panama, they have the opportunity to bypass jurisdictions from the EU and the US, problems that other VPN services in these regions can face. NordVPN places strict requirements on anonymity and they promise in their terms that none of your activity will be logged, sent, or sold to other parties. Other NordVPN reviews also confirm this.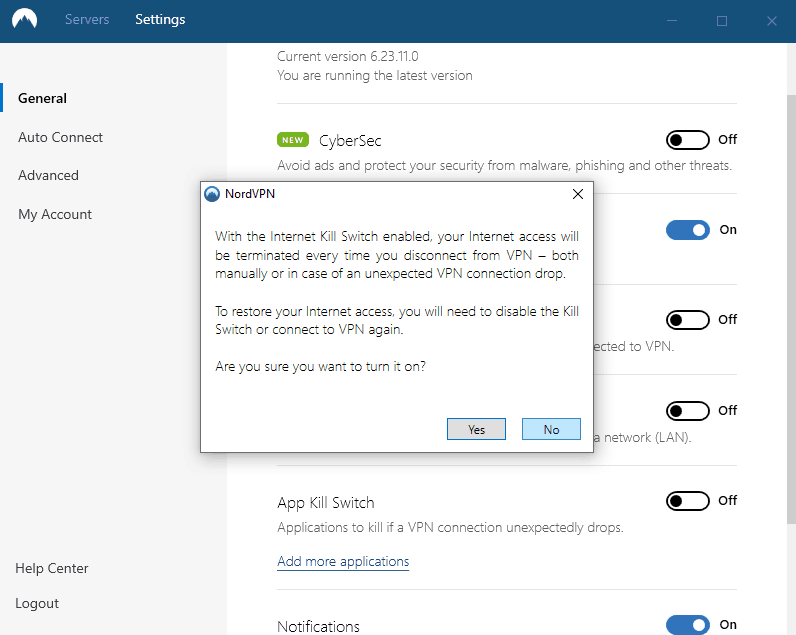 Furthermore, it is worth mentioning that NordVPN also offers popular functions such as double encryption and Kill Switch. The former sends you through to different servers, so you are kept totally anonymous. The latter disconnects you in case the VPN service fails, so your original IP address is not shared.
The NordVPN security is top-notch, especially with double encryption. NordVPN has 256-bit encryption, a grade of encryption that is getting more popular among the leading VPNs within the business.
The whole point of a VPN is to keep you anonymous and secure, and this is why it´s nice to see that NordVPN is dedicated to this. Too many services want to make money selling information revolving around activity and few make security an important aspect. In our NordVPN review, however, we found that you are always secure.
NordVPN Review: Selection of Servers
There is a massive selection of servers to route your traffic through at NordVPN. In total, NordVPN has about 6,000 different servers in each continent, except Antarctica! The servers are spread over a little over 60 countries, but these numbers are increasing steadily.
First and foremost, it should be mentioned that the large selection of servers, even in the smallest countries, provides a fast and worry-free connection. You shouldn't have to look long for servers at NordVPN, as these come in a huge variety. Choose from country-based lists, then cities. NordVPN also provides you with other useful information about the servers.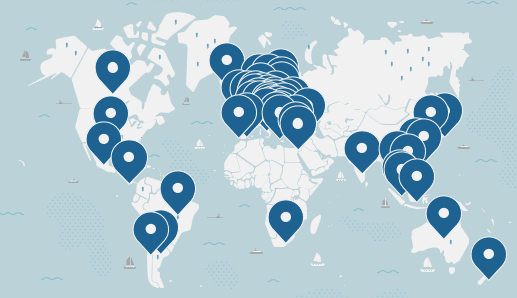 NordVPN gives you some of the best conditions for removing geo-blocks as well. We will go into more detail on both Netflix and TV abroad later in this review, but if you want other content that is geo blocked, then you are almost completely guaranteed to see this.
Should you be from another country outside the EU, where you in no way see the content due to geo-blocking, a VPN can help you with access. By routing traffic through a server in the respective country, NordVPN allows you to open up the part of the internet that is closed to so many.
Last but not least, it is worth mentioning that the selection of servers has a great effect on both the speed and stability of the servers. In fact, the more servers that are offered, the better each server will be when they are not overcrowded. NordVPN stands out in particular for speed and stability.
Speed and Stability – Is NordVPN Fast?
Any VPN service will lose some speed. This is unavoidable since your traffic is essentially routed through a server where the speed is reduced. What makes a VPN service good, like NordVPN, is that they minimize the loss of speed so it´s not even noticeable from a user's perspective.
It is probably most important with faster speed if you are streaming tv-shows and movies in HD: NordVPN has no trouble with this, and the service delivers one of the best options with good speed. You don´t even notice that the speed has been reduced.
Speed is also important with gaming etc. If you are getting a VPN service, you shouldn´t have to make a lot of compromises to get the quality you are after. NordVPN gives you the speed you need but also allows for a steady bitrate to ensure that no packets are lost while gaming.
Stability is almost as important, even if NordVPN has the Kill Switch, which protects your original IP address if NordVPN stops working, NordVPN has always delivered stable access for their users. Stability is one of NordVPN´s biggest strengths.
Before you choose which servers to connect to, you can look at the stability and speed of the exact server you're looking at. If you look at these numbers, NordVPN is most definitely amongst the best services in the business.
NordVPN's Threat Protection
NordVPN continues to dominate the cybersecurity world, thanks to a slew of incredible features. The VPN is committed to providing next-level security and privacy standards, and its new Threat Protection tool is proof.
The new feature provides the capabilities of a reliable antivirus software alongside a VPN at no extra cost. While you connect to NordVPN's servers to surf the web anonymously with a new IP address and protect your traffic with military-grade encryption, Threat Protection goes a step further to protect you from cyber threats before they occur.
Threat Protection blocks your access to dangerous sites that could be infected with malware. Rather than letting you take the risk of visiting suspicious sites, the tool displays a warning instead. Additionally, it can scan downloaded files on your devices and automatically delete those that have malware. This is especially important because anyone could innocently download a file that could cause serious damage.
Furthermore, Threat Protection is important in a time when information is more highly sought after. It blocks third-party tracking cookies that collect all sorts of information that advertising companies and cybercriminals could use against you. Additionally, Threat Protection gets rid of annoying, intrusive ads that interfere with your browsing, such as popups. These ads can be more than an annoying redirect because some contain malware. However, you can say goodbye to the ads with the feature activated because it doesn't give them a chance to load. This means more security and a smoother browsing experience.
One interesting thing about the all-new Threat Protection feature is that it remains on after you've activated it in the NordVPN app settings. So, even if you don't have a VPN connection, it still provides an extra layer of protection.
How Much is NordVPN? Is There a NordVPN Trial?
NordVPN offers 4 different plans to its users. Here, just like any other VPN service, it pays off to choose longer subscriptions. NordVPN, on the other hand, stands out in that they give their users as many as 4 different options, one of which counts for a full 3-year subscription. So when you want to know the answer to the question of how much is NordVPN, the answer is generally, "however much you want it to be", usually because it depends on how long you want it for. This is because the price can differ drastically, and you can also get a free NordVPN trial.
All prices at NordVPN are in US dollars. If you order a monthly subscription, the price comes to just under $10, which is relatively expensive, but this is common when choosing short subscriptions. On the other hand, a one-year subscription is greatly reduced to around $6 a month, a discount of 41% from the original price of a monthly subscription.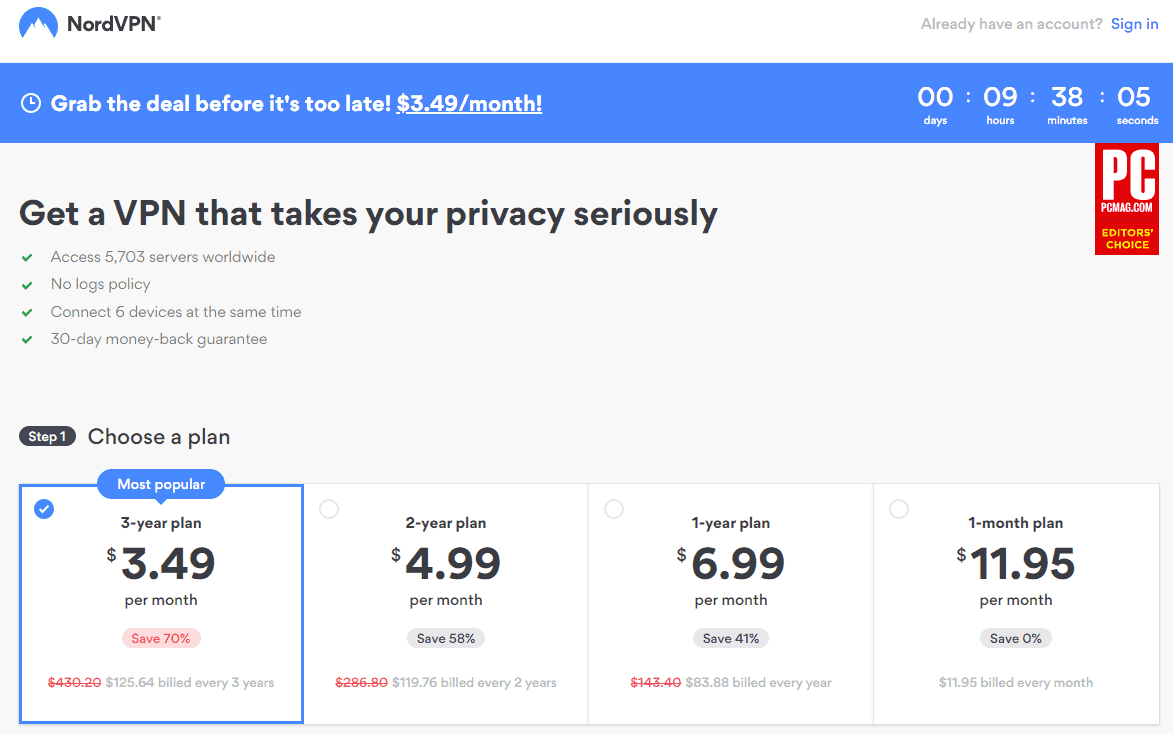 It is only at the 2- and 3-year plans that one can really save money. If you choose a 2-year subscription, NordVPN costs just over $3 a month, while for a 3-year subscription it costs just over $2. At the latter, you get a 75% discount from the original monthly price.
Despite the fact that NordVPN is considered one of the very best in the industry, with this monthly price of the 3-year subscription they are also among the cheapest. After all, you get full anonymity, a wide range of servers, good speeds, and much more for under $1 a day. There is a price that it is hard to argue against that is really good!
NordVPN also joins the range of VPN services that give its users a money-back guarantee. At NordVPN, this guarantee today counts for 30 days, so if you are not satisfied with the service, you can ask for your money back within this period.
In practice, the trial period means that you can get NordVPN free for 30 days as you can ask for the money back. Beyond this period, however, it pays to continue with NordVPN rather than finding a free service, but it is good to have this trial period.
Can You Get NordVPN Free?
NordVPN does not give any free offers, however, its 30-day money-back guarantee works just as well as a free offer. With the 30-day money-back guarantee, you get to sign up and 'test-run' the VPN for 30 days. Within this period, you can cancel the plan, and get a full refund. It might seem daunting, but NordVPN can be trusted, its refund policy is risk-free.
NordVPN's risk-free trial period offers the best benefit because you will have access to the full range of features of a paid plan, unlike typical free versions that are slow and clogged up. First, visit NordVPN's website and click on the 'Start now' button. After that, choose a subscription plan – there are monthly and yearly options. You will be requested to choose a payment option before you can access the risk-free trial.
Afterward, proceed to set up your account, verify your authenticity through your email address, and then download the app for your device. When you are done downloading, launch the app, and then proceed to find a server. Alternatively, you can click on the Quick Connect button and have the app connect you with a server close to you. Once this is done, you are good to go!
There is also an option to get a NordVPN trial at no extra cost. Users can download NordVPN just like they would the full version and get to try out every aspect of the software as if they had just purchased it, for a trial period.
User-friendliness and Customer Service – A Fair NordVPN Review
NordVPN offers its content in a range of languages. The user friendliness is quite good. A lot of this is due to the fact that NordVPN is a simple program to navigate. The organization is good, and beginners can connect to an IP address without having to go through the advanced functions. NordVPN actually offers a one-click alternative to connections.
Furthermore, the slightly more advanced features are actually relatively easy to get to and to use, as NordVPN has both good help articles and good customer service. FAQ, an overview of frequently asked questions with answers, as well as customer service over live chat, email, and phone, is also very good here.
Customer service here is available in several languages, so you don't have to worry about advanced terminology in English. Your questions will be quickly answered by trained, professional representatives who are experienced in customer service.
On the whole, it should be emphasized that the experience of NordVPN is generally very good from the download to the software until you surf through their VPN. Connecting to a new IP address is simple and requires only one click, which is why this is a VPN service that is a good alternative even for beginners.
NordVPN Review: Netflix and Other Services
An important aspect for many with a VPN is that it should be able to remove the geo-blocking that streaming services have. Since Netflix picks up on your IP address, a VPN should be able to pass their geo-blocking. However, Netflix has been picking a fight with the VPN services and many of their IP addresses has been blocked.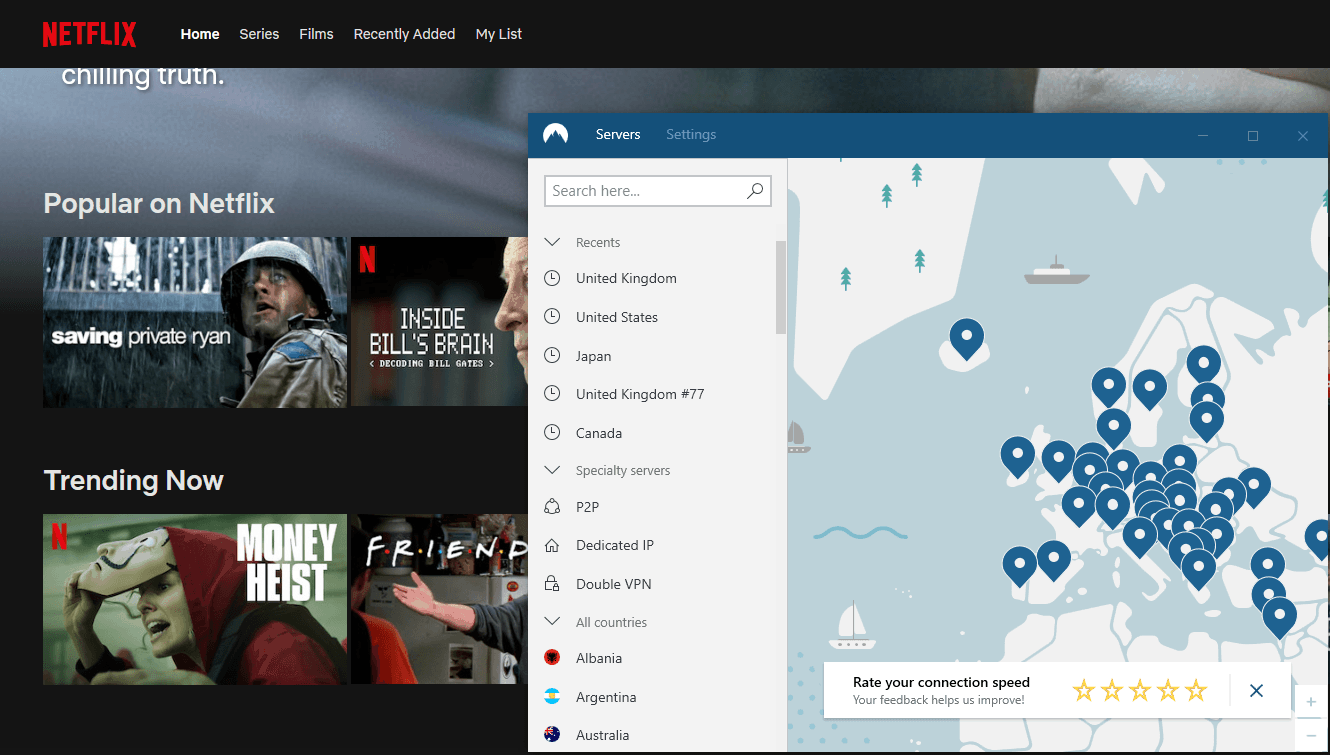 NordVPN is one of the few services that seems to guarantee access to American Netflix every single time. Since American Netflix has such a large selection, it is of great value to international users. It is also worth mentioning that Netflix also offers a lot of unique content in other countries as well. For example, the show The Big Bang Theory was for many years only available on Belgian Netflix.
Note that you still have to pay for a Netflix subscription, but a whole new world of content is opened when you remove the geo-blocking with NordVPN. You can even register with services that are not yet released in your country.
Watch TV Overseas with NordVPN
Sometimes, what is more, important than accessing international content is being able to access content from your home country when abroad. NordVPN gives you the ability to do this through their servers. This is also relevant to other content. Newspapers, for example, are available but videos may be geo-blocked.
NordVPN is therefore a perfect service that gives the opportunity to watch TV from your home country abroad. You will always have access to content from your home country through NordVPN if you are on holiday or if you work or study overseas.
Advanced Functions – Our Complete NordVPN Review
For those who are particularly interested, NordVPN also offers advanced features if you want an extra layer of security, among other things. These are features that are also included in the subscriptions so that they do not cost anything extra. However, they must be activated on their own.
For example, NordVPN offers so-called Onion Over VPN servers. The Onion Router, or TOR as most people call it, is a popular program to use for surfing the dark web. Onion Over VPN servers gives you all the benefits of TOR combined with all the benefits of driving traffic through a VPN tunnel.
Dual VPN, or dual encryption as we mentioned earlier in this review, is also a special feature that NordVPN offers. This feature allows you to use two servers to route your traffic. So, your traffic is sent to a server first to be anonymized and encrypted, before it is passed through the exact same process again before the target.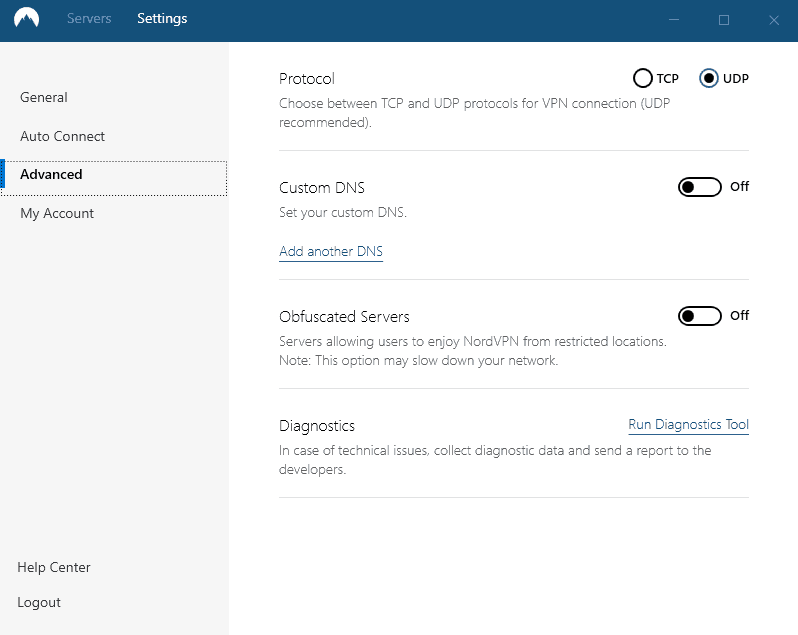 Furthermore, it is worth mentioning to those who share a lot of files online that NordVPN offers servers that are specially optimized for P2P technology. This is the most widely used technology for sharing files online, and NordVPN has optimized its servers to handle the speeds and stability required by this particular process.
In our review, we found that one of the best features of NordVPN is the dedicated servers. In practice, a dedicated server is an IP address inside a VPN that is only to be used by you. This means that you are always guaranteed a perfect connection, and uptime and speeds will never be a problem.
This type of service is something rare to see in the market, and only the very best offer great deals here. Note that it does cost close to $60 per year, but if you want completely private traffic on your own and need a dedicated IP address, this can definitely be worth it.
NordVPN offers many exciting advanced features and all of these are also easy to use. Few are delivered by other players at the top, and in fact, many of these are also targeted at Norwegians specifically. NordVPN gives you some of the best advanced features in the market, so the service is also suitable for those who require a bit more of a VPN!
How to Get Your Money Back From NordVPN? – Claim a NordVPN Refund
During the 30-day risk-free trial period, NordVPN allows you to cancel your subscription and request a full refund of your payment, regardless of the plan you signed up for. People sometimes have issues getting refunds from some VPN providers because the provider may not be available to facilitate the process when needed. Also, their money-back guarantees sometimes come with hidden conditions not immediately apparent to a user. However, these problems are absent from NordVPN.
The process of getting your refund is easy and straight to the point. To get your money back, you first need to cancel your subscription. To do this, you need to log on to your account. On the dashboard, click on the three dots beneath 'My Services', and select the option to cancel automatic payments. Confirm the cancellation. After this, you can contact NordVPN's customer care either through NordVPN's live chat or through an email, to request a refund. You will be asked why you want a refund and if anything could be done to fix any problems you have. Not to worry, whatever your reason is, you will get back your refund in about two or three working days. Unfortunately, NordVPN cannot refund any purchases you make on the Apple App Store.
From our experience in our NordVPN review, we can't think of any situation where someone would actively want to get a refund once they've started using the product.
NordVPN's Apps for iPhone and Android
NordVPN has apps configured for different devices. For Android users, NordVPN provides protection by encrypting your data and protecting you from hackers. It also gets around geoblocks easily. It routes your traffic through several servers to hide your IP address, making sure you remain undetectable while you browse. Additionally, it blocks ads. Here is how to access it:
Proceed to Google Playstore and install it.
If you are a first-time user, you have to sign up first before use.
The .apk version of the app can also be found on NordVPN's website.
For iPhone and other iOS devices:
Download the app from the App Store.
Open the app on your device and proceed to either sign up or log in.
Click on the Quick Connect button and get connected to the best server around you.
One benefit of NordVPN's use on iOS devices is that NordVPN will keep running even when the app is closed. NordVPN also has apps for Windows, Linux, and other devices. Simply visit the VPN website and download the app compatible with your device.
NordVPN for Torrenting – NordVPN Download Tool Options
Torrenting provides a more efficient (and easier) means of downloading files. Instead of having files sourced directly from one server, it distributes the files across different peers, making it faster to download. Torrenting comes with privacy concerns because each person connected to the torrent exposes their IP address to everyone else. However, this can be prevented using NordVPN because it masks your IP address when you are online.
Torrenting is easy on NordVPN. You need first to sign up and create an account. Head to your email to activate your account and download the NordVPN software. Also, sign in on the software and select a P2P server. Afterward, you can then torrent without fear of your IP address leaking or being throttled by your Internet Service Provider (ISP). As an added precautionary measure, you can turn on the kill switch feature before you begin to torrent. This is so that if NordVPN fails for any reason, your connection gets automatically shut off, saving your IP address from being leaked. You can then correctly close the torrent network before relaunching.
Encryption – Safety with NordVPN
Security is one of the chief concerns for anyone making use of a VPN. In that area also, NordVPN excels. It makes use of 256-bit AES data encryption. This is the same level of encryption used by the United States military to secure its files. Additionally, it also works with two of the best VPN protocols available.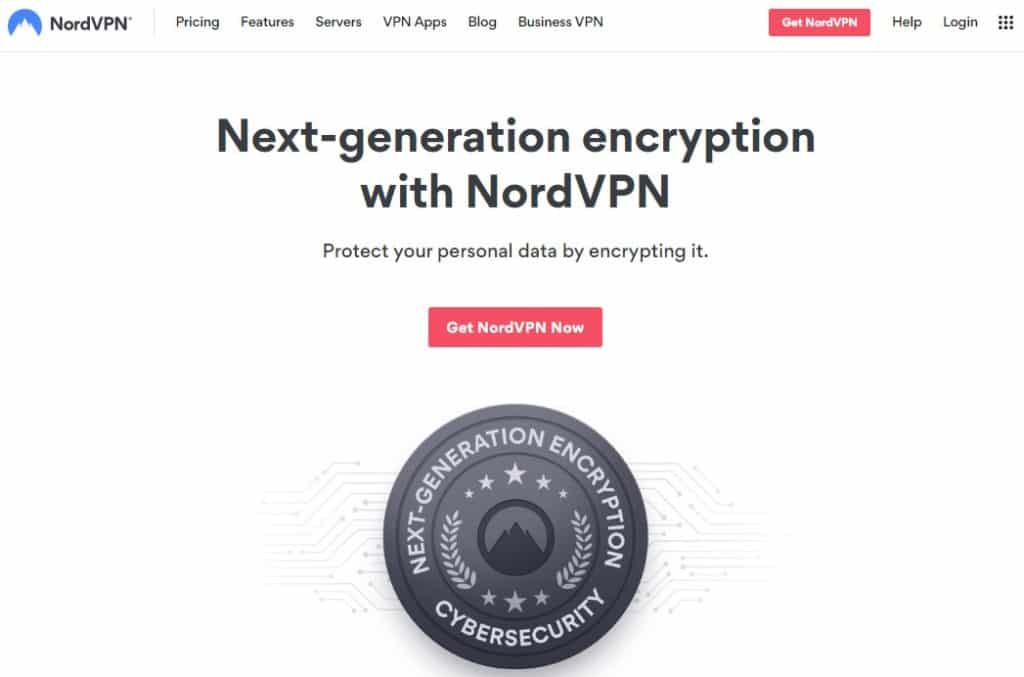 It makes it easy for you to choose one because OpenVPN is the default protocol for Windows, macOS, and Android apps, while the IKEv2/IPsec protocol works for iOS and macOS apps. Its high-level encryption not only masks your address to prevent tracking from the government but also protects you from hackers. Your credit card information, as well as sensitive banking information, are always at risk when you browse. NordVPN's encryption is so effective that you can make use of a public WiFi without being in danger of losing private information.
Recently, NordVPN has taken another step to further increase its security. It procured a new protocol known as NordLynx. NordLynx is an exclusive creation of NordVPN. It is fast, efficient, and secure. It is based on the Wireguard protocol and is said to be the safest encryption protocol at the moment.
Value for Money – Is NordVPN Worth the Money?
NordVPN ranks among the top three VPNs regardless of whatever metrics you are judging by. For the availability of servers, NordVPN has more than 5000 servers located in close to 60 countries. The spread of the servers means that no matter what part of the world you are in, there definitely will be a server you could connect to. Furthermore, for speed, NordVPN is one of the best out there. Whether it is used for streaming video content or only for surfing the net, NordVPN sets unmatched standards.
What is more, NordVPN's Quick Connect feature makes surfing the net a joy. It suggests and connects you with servers with the fastest speed around you. Even when you are connected to servers located in countries far from you, the surfing speed does not diminish as dramatically as some other VPNs. Also, in terms of security, apart from its military-grade encryption, it comes with a kill switch and a strict no-logs policy.
In terms of price, some VPNs are cheaper than NordVPN, such as ProtonVPN and CyberGhost. However, they are no match for the quality of services provided by NordVPN.
Summary
NordVPN scores highly on pretty much every factor when it comes to VPN reviews.
It offers the most servers on the market and secures good speed and stability which is important when you want to watch Netflix or TV from your home country.
Security and anonymity are also great with NordVPN. The services deliver 256-bit encryption and ensures that your privacy is secured as Panama, NordVPN´s home country, is outside of EU and US jurisdiction.
For around $2, if you choose a 3-year subscription, you can get NordVPN´s services delivered daily. For under $0.1 a day you can get all the functions mentioned above, including the advanced functions. The price and range of functions are hard to match, which is why we recommend NordVPN greatly!
Our NordVPN Review Comparisons and Alternatives