NordVPN vs ExpressVPN: Full Guide (Speed, Logs, Netflix)
Not all VPNs are made equal. Some even cater to different markets than others. But there are many VPNs that compete for the same customers and offer slightly different levels of service, both in terms of quality and quantity. Assessing which one is the most optimal can be vexing at times.
Selecting between NordVPN and ExpressVPN is no different. Both share quite a few similarities, but also have some real differences about them. Now, ultimately the decision of which is better should best be left to each netizen to decide, but we can nonetheless look into both services to help parse out the differences to make things easier.
The infographic below shows a summary of the features of both VPNs, ranging from the number of servers they have across diffferent countries to their ability to unblock platforms like Netflix and Amazon Prime. It also shows at a glance the security protocols each of these providers support as well as the operating systems they have apps for. These features are expounded upon in the rest of this review. Stay tuned!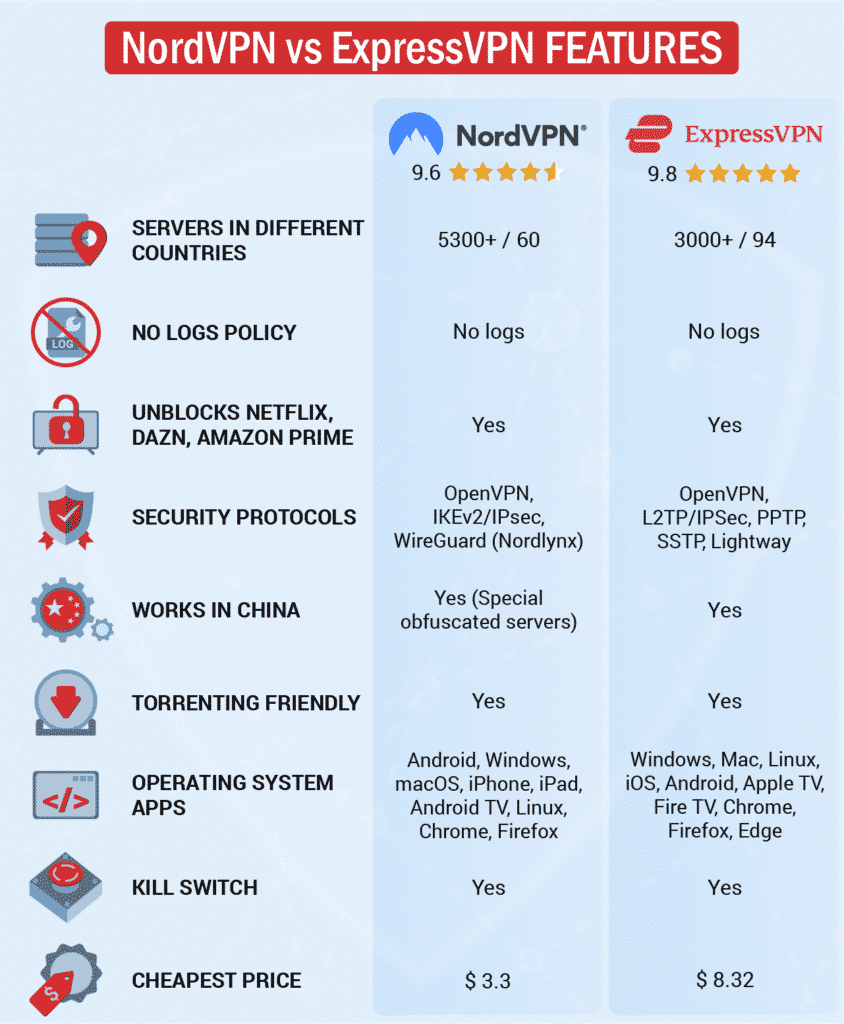 NordVPN: Short Summary
NordVPN has tremendous encryption software, boasting a military grade level of effectiveness for their many customers. Many security conscious professionals who handle sensitive information on a regular basis are very drawn to this quality that NordVPN offers.
Based out of Panama, NordVPN is placed squarely out of harm's way so to speak, as Panama is not subject to any major intelligence pact and also boasts very stringent privacy laws itself, being a popular private banking hotspot. All this further adds credence to NordVPN's commitment to ensuring customers are protected from prying eyes.
Having a mind blowing 5600 servers spread over all six continents, NordVPN is able to leverage its global presence by serving underserved markets in the Global South, as well as provide generous economies of scale for their customers to enjoy.

This massive network of servers also ensures that the network remains reliable through thick and thin. For example, if any one server were to go offline, which is quite rare, there will be other servers nearby that can take on the extra traffic without being overloaded, ensuring that customers will not even notice any hiccups for the simple reason that there will be none.
When it comes to technical support, NordVPN has several avenues to assist customers with tech issues. There is a very well-rounded and helpful troubleshoot guide that has thought of a whole host of issues and can give step by step advice on what to do. On top of this, NordVPN also has a live chat feature, so that customers can talk to a real person if they wish.
In terms of pricing, NordVPN's monthly subscription is pricier than some. However, NordVPN has particularly generous offers for those who are willing to stay with them, with the three-year subscription coming out to just $3.49 a month and billed at the beginning of the period.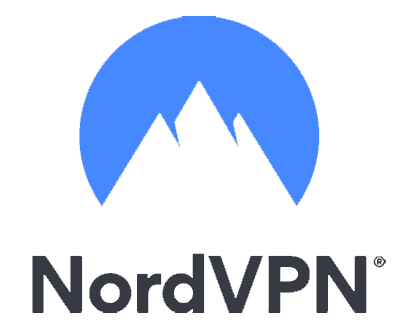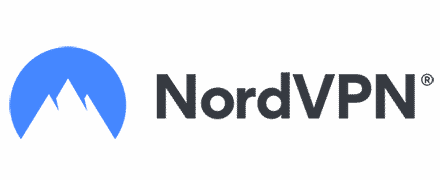 Get 66% off now
ExpressVPN: Short Summary
When you ask experts and industry leaders about ExpressVPN, the first thing that most people state about ExpressVPN is the impeccable quality of their services. Indeed, ExpressVPN is ranked highly on many features, from encryption security to customer service.
Headquartered in the British Virgin Islands, ExpressVPN has successfully placed itself outside the reach of the major security treaties. This enables ExpressVPN to make good on their no log policy and afford their customers true network security and privacy protection.
ExpressVPN has servers in over 160 locations in 94 countries. This means users can hide themselves anywhere, especially given that ExpressVPN has their server locations in all six continents. You can almost pretend that you are an avid globetrotter.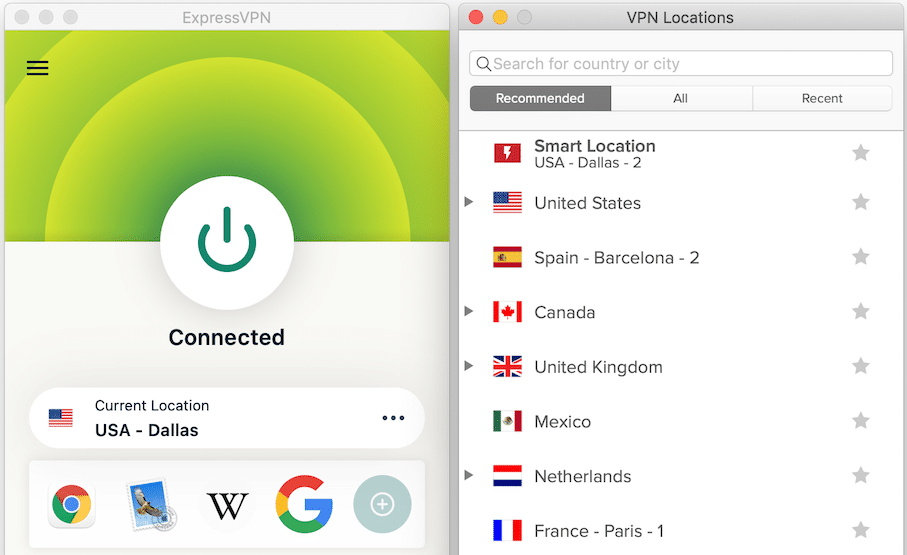 With over three thousand servers, there are always plenty of servers in any given location. This is important for network reliability, because this means that in the unlikely event of one or even several servers going offline, the other servers operating in that location will be more than able to pick up that traffic, so that users experience absolutely no lapses in security.
When it comes to support services, ExpressVPN is truly second to none. Not only do they have an extremely helpful troubleshoot guide for customers to use when they get into some minor problems, but they also have 24/7 live chat available to anyone who needs or even just wishes to talk to a real person.
In terms of pricing, ExpressVPN will set you back a modest $8.32 a month when you are billed annually for the year-long subscription. More than most to be sure, but so is the quality of service you will be receiving. ExpressVPN is certainly devoted to uncompromising quality.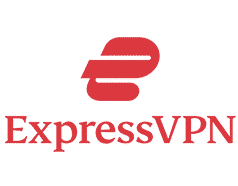 Get 49% off now
NordVPN vs ExpressVPN: Pricing and Discounts
Many times, the first thing people will take a look at when shopping for a product or service is the price tag. This is especially true in today's price sensitive marketplace. It is in that spirit that we first take a look at how much each service will mean to your bank account.
When it comes to the standard monthly subscription, both services are pretty neck and neck with ExpressVPN priced at $12.95 and NordVPN priced at $11.95. Both price tags are noticeably in the higher end of the industry bell curve, but it cannot be emphasized how much customers are getting for this. Here you can compare NordVPN and ExpressVPNs prices: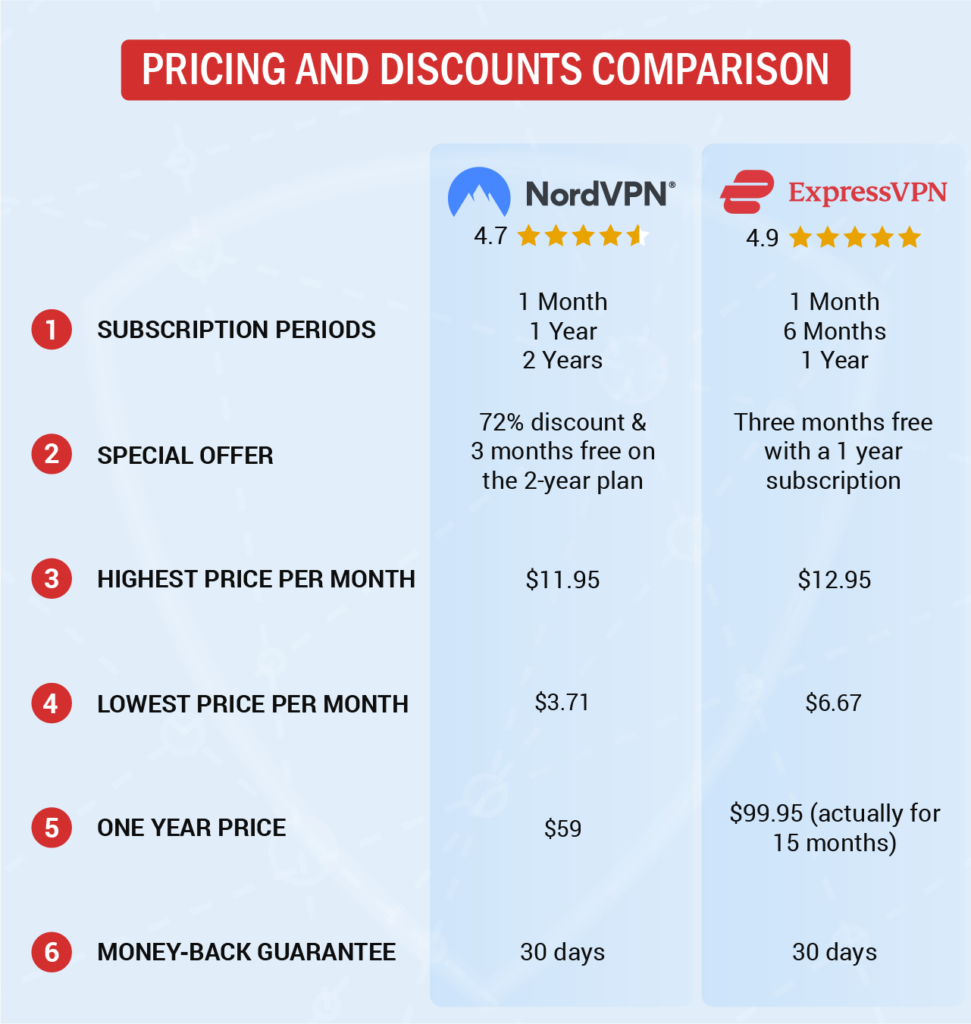 Firstly, it must be noted that any VPN service will not break the bank. The biggest price differences on monthly subscriptions amount to about as much as a large latte at Starbucks. Secondly, there is a reason why both these services do so well with customers despite this premium.
Both services offer an incredibly wide array of servers and locations to hide your identity and have the sophisticated encryption systems to keep you hidden at all times. All of this and so much more is why netizens have maintained their support for ExpressVPN and NordVPN and do not seem to be backing down any time soon.
What really separates their pricing systems is the more long term plans. Even when you include the current offer of three free months with the annual package, ExpressVPN's subscription will average out to $6.67 a month which will be billed annually. This is a noticeable contrast with NordVPN, which has multiple tiers with the three-year plan costing just $3.49 a month. Neither NordVPN or ExpressVPN has lifetime VPN deals.
What customers find suitable will depend if they can stick with one service for an extended time. If they want the option of changing soon, ExpressVPN would carry more flexibility, whereas NordVPN has cheaper options for those who do not mind sticking around.
Connection and Speed Differences
In terms of connectivity, both ExpressVPN and NordVPN are compatible with the major operating systems including Windows, macOS, iOS, Android, Linux and Amazon Fire. Basically, just about anyone is able to install either VPN on their devices and experience world class privacy protection.
In terms of number of connections allowed, there is not much of a difference, with ExpressVPN allowing the industry standard of five and NordVPN allowing six. Except in rare cases, both these limits will not affect users very much, since most people do not have more than five connectable devices lying about.
When it comes to speeds, both are consistently ranked in the top five, with NordVPN coming up slightly ahead of ExpressVPN more often than not. One of the big worries about VPNs is that they might slow down the internet connection on the device, but this is certainly not a worry for either VPNs here.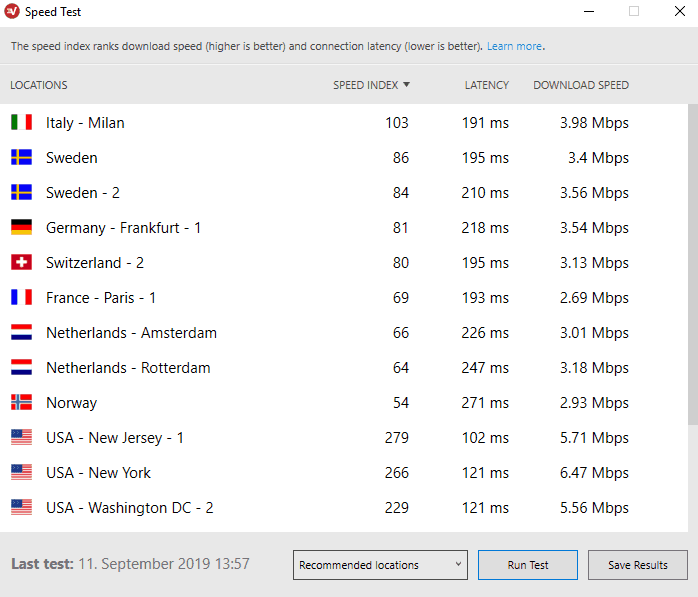 One specific advantage ExpressVPN would have on NordVPN would be that ExpressVPN affords customers the ability to engage in split tunneling, whereas NordVPN does not. As always, how heavily this feature should be weighted when assessing any VPN is almost entirely based on the needs of individual netizens.
In terms of little freebies, both ExpressVPN and NordVPN have browser extensions for Chrome and Firefox, with the only difference being ExpressVPN offering a Safari extension and NordVPN offering Malware Blocker instead. Since Chrome is used for the vast majority of search inquiries worldwide, this is just another benefit of using either one of these services.
All in all, the similarities outweigh the slight differences, with ExpressVPN being able to afford their customers split tunneling over NordVPN and NordVPN being able to offer more simultaneous connections for each subscription.
Privacy and Compatibility
When it comes to privacy, both services offer world class encryption software and alternate IP address choices for their customers. Both are headquartered in jurisdictions with good reputations for privacy protection, as well as being comfortably outside the reach of the major international intelligence sharing treaties.
Both also have very strict no log policies, which, combined with the fact they are not in places that will force them to collect information on their customers on behalf of intelligence agencies, their no log policies can be trusted and relied on. Unfortunately, for VPNs located under the jurisdiction of the Five Eyes treaty, not only must they sometimes spy on their customers, but must do so without even telling them.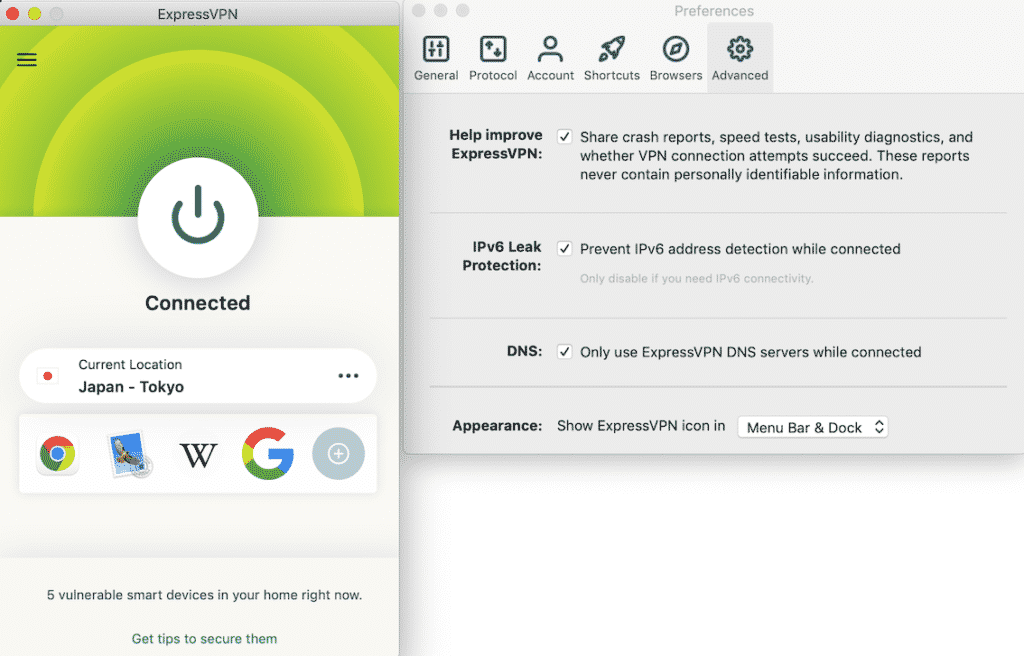 An increasingly important factor when examining VPNs is their ability to work for netizens in Mainland China. This is not just because of the infamous Great Firewall of China and the frequent use of mass espionage by that government on its citizens, but also because of China's increasing importance in the global marketplace.
As it turns out, the task of adequately serving the Mainland Chinese market is a difficult one, and there is a difference between the two. From the records, it would appear that ExpressVPN is the relative veteran in the Mainland Chinese market, and as such has a better understanding of the virtual barriers and has been able to garner a better track record in privacy protection when compared to NordVPN.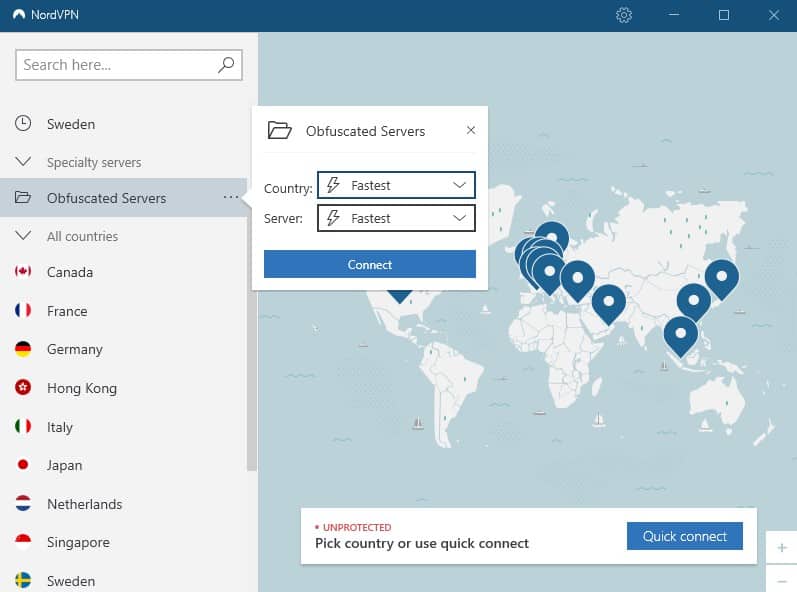 This is of course something of importance specifically to netizens domiciled in Mainland China, which includes the local residents, as well as the increasing contingent of Western expatriates living there for long periods.
It remains to be seen if surviving the rigors of the Mainland Chinese virtual arena will translate into more battle-ready services in other markets, simply because the Mainland Chinese virtual space is so strange and unique.
Setup, Interface, and Technical Support
Both ExpressVPN and NordVPN make significant efforts to make navigating their pages and of course setting the service up on customers' devices as simple and as user-friendly as possible. Both have main pages that can be safely said to lack the mess and clutter that many other VPNs have.
Maintaining customer-facing systems that are easy to use is very important as electronic literacy is not universal and varies greatly from netizen to netizen, with the increasing number of elderly internet users needing a good bit more assistance than your average millennial.
Both ExpressVPN and NordVPN offer automatic setup wizards for the major operating systems, including Windows, macOS, iOS, Android, Linux and more. This helps customers determine which way to best configure their devices in line with their VPN services.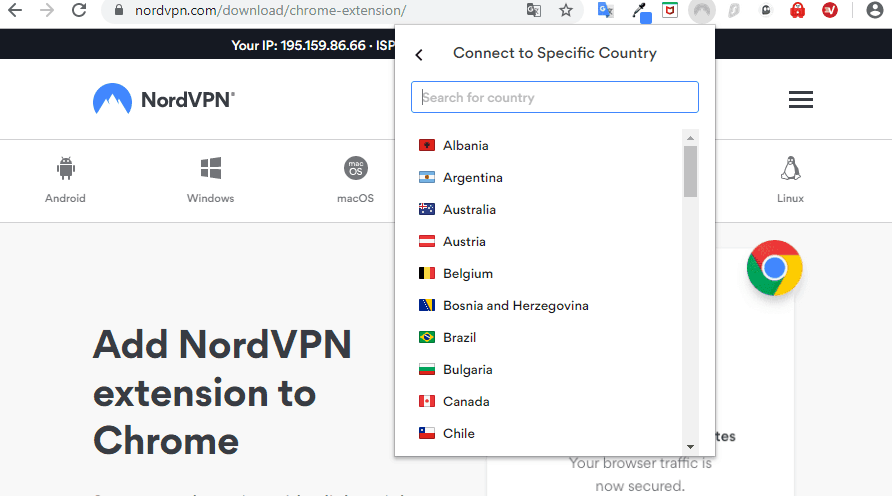 The setup process for both services on just about any device or operating system is quite simple and self-explanatory. Once you have purchased a subscription, the setup instructions will be provided to you so that there is no ambiguity that you have to grapple with.
In terms of after sales support, both ExpressVPN and NordVPN do quite well in ensuring customers get the assistance they need. Both have very comprehensive troubleshoot sections that have thought of most every minor issue that might arise. Both also have live chat features where customers can talk to an actual person. The only difference is that ExpressVPN offers its live chat service around the clock.
It would seem that ExpressVPN and NordVPN are keeping each other on their toes in order to court as many loyal customers as possible, whether that might be at the expense of the competition or not. Both seem to know to put the customer first.
Network Security
Both ExpressVPN and NordVPN are extremely committed to network security. Not only have they headquartered themselves in remote locations for the sole reason of escaping strenuous data retention laws, but they also use the latest in security equipment and encryption software to best serve their customers.
Both services employ the use of AES-256 for their data encryption systems, which is the latest in privacy protection technology. Both also have top notch control channel encryption, with ExpressVPN using RSA-4096 and NordVPN using RSA-2048.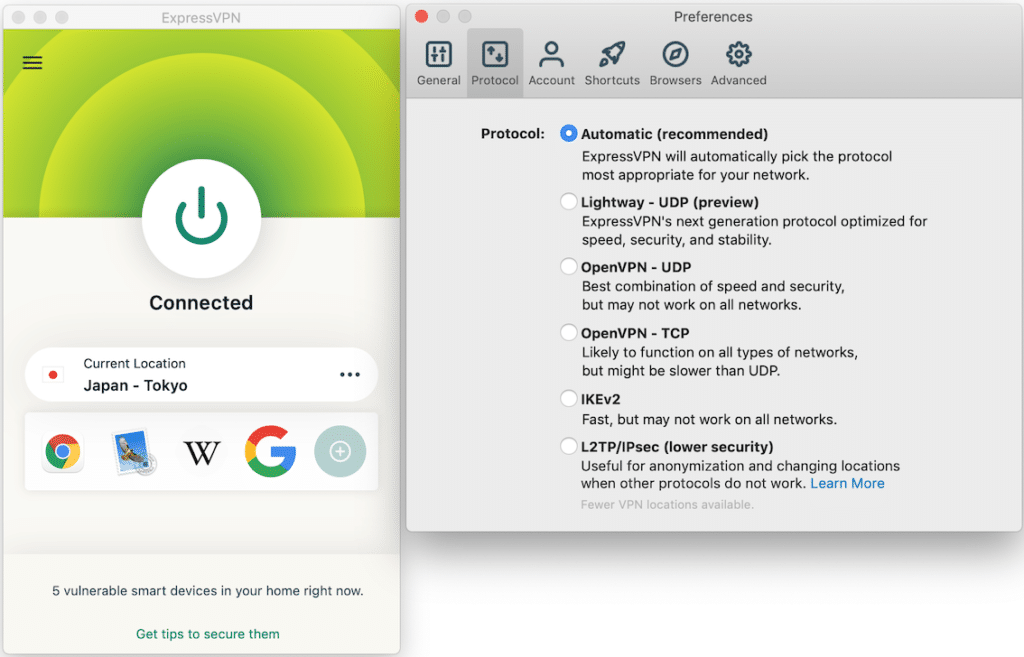 One noticeable advantage that NordVPN has over ExpressVPN is that they have a double layer of encryption protection that makes it that much harder to access user exchanges. Having said that, both services carry a kill switch in the event of an emergency so that users do not ever run the risk of exposure. However, NordVPN's kill switch functions round the clock, protecting you from any data leaks if the connection drops. You can also access an app-specific kill switch that allows you to choose the programs that you want to give optimal priority when the kill switch kicks in.
The uncompromising commitment to security of both services appeals greatly to professional users who are extremely dependent on a VPN service to maintain a water tight security operation so that their sensitive information such as trade secrets will not be compromised. If these professional types were to hedge their bets with just any VPN service they find, they might regret it down the road.
There is a small difference in the speed of devices after being connected to these two services. More often than not, ExpressVPN is able to produce slightly faster device speeds when compared to NordVPN. Even though this is a very modest difference, these two VPNs are so hot on each other's tails that it bears noting.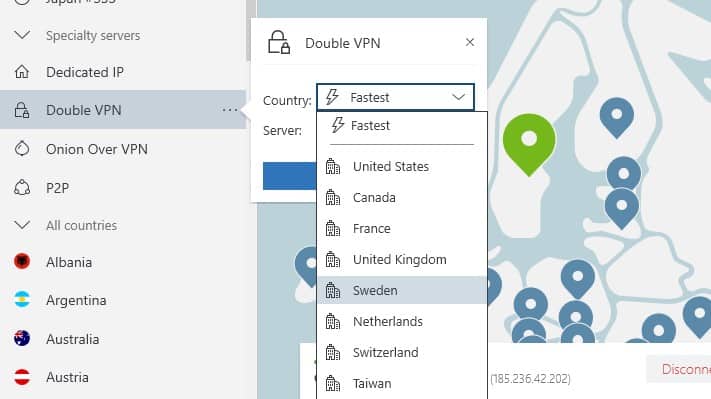 In addition to its top security protocol, ExpressVPN also comes with Perfect Forward Secrecy, which regularly changes your encryption keys. This feature ensures that any effects from possible compromised security keys will be minimal. While hackers might be able to check your network logs at a point, they can't use the decrypted key to access activities from previous sessions.
ExpressVPN has its private DNS servers, although it allows you to set yours up. These servers have two primary advantages — they can improve security by thwarting hack attempts on your network, and they also provide optimal connection speeds. Considering that speed and security are two top reasons why anyone gets a VPN, you want to have this with you.
Then, the service also implemented a server-side privacy tool this year. Known as TrusterServer, the tool allows ExpressVPN's software to run on a server's RAM, instead of your hard drive. The server will get wiped whenever you reboot since the RAM needs more power to store data. This way, ExpressVPN ensures that no network retains any of your data when you disconnect.
NordVPN is almost the same thing. It has AES 256-bit encryption, SHA384 authentication, a 3072-bit DHE-RSA key exchange, and Perfect Forward Secrecy that protects your security keys in the unlikely event that a hacker manages to decrypt them.
DNS leak protection is guaranteed on NordVPN, although some tests have shown that the desktop app might be vulnerable to an IPv6 WebRTC leak. You will also get CyberSec, a malware protection system, and an ad blocker on NordVPN. You can turn this on within the app, and it will block all ads. However, it doesn't work on Android devices due to Google's policies. If you download the NordVPN app from the google play Store, CyberSec won't work.
Here is a more thorough comparison of some of NordVPN and ExpressVPNs security features: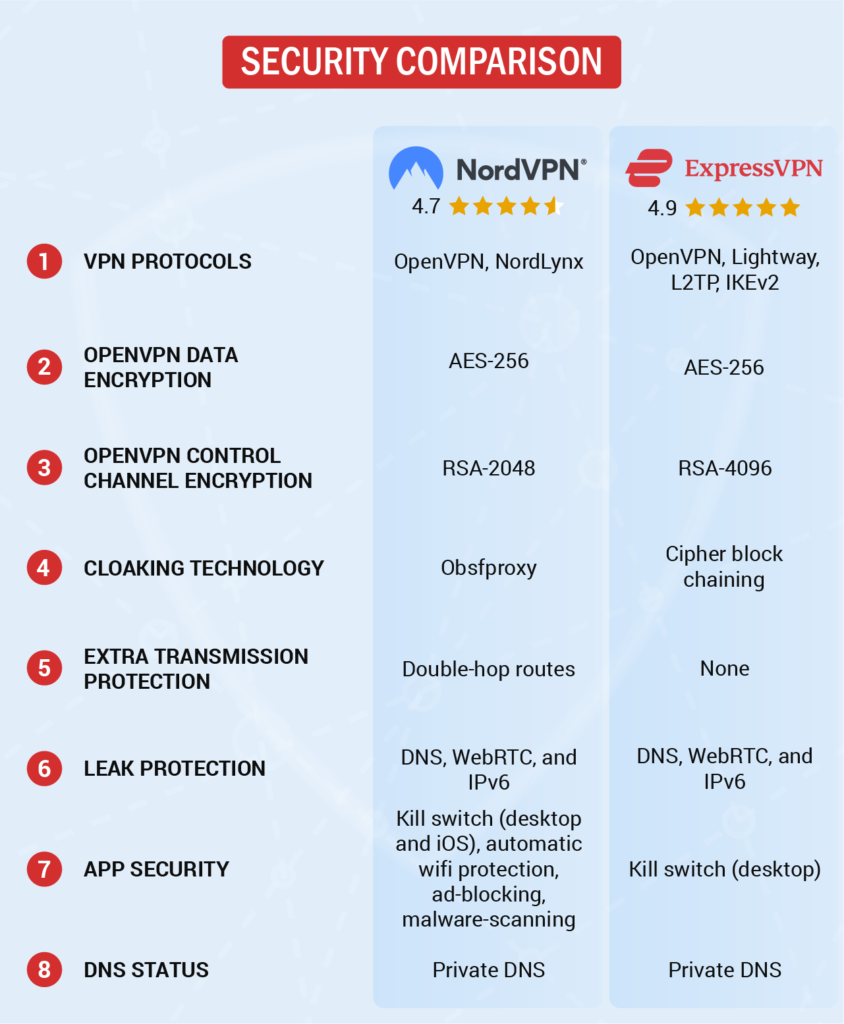 We see that both services are not willing to rest on their laurels, for fear of being bested by the other. Not only can both satisfy the security conscious professional, but also the gaming aficionado who seeks out the best bargains in the world by disguising themselves as any nationality necessary.
NordVPN vs ExpressVPN: Streaming and Torrenting
Support for streaming services and torrenting are two areas where you also want to keep an eye out when selecting a VPN service.
ExpressVPN is compatible with just about every streaming service available. It unlocks access to US Netflix, which is the most restrictive and censored of all streaming services. The unlimited support for Netflix is one of the many reasons users believe ExpressVPN is one of the world's top VPN services.
However, tests have shown that not every server location on ExpressVPN comes with access to Netflix. Some servers are located in restricted areas, too, so you will want to switch from those if you use them regularly. Sadly, ExpressVPN doesn't provide you with a list of the VPNs that it has optimized for streaming. So, you will need to go online and check message boards to figure that out by yourself.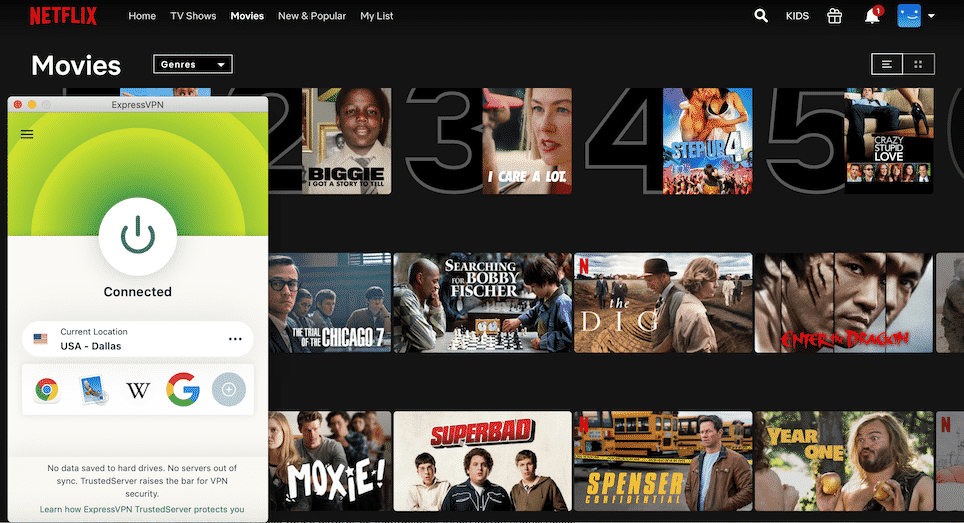 If you do find an optimized server, however, it's easy streaming for you. ExpressVPN will enable you to watch content from the United States, France, Canada, Japan, and other countries with exclusive shows and content.
Along with Netflix, ExpressVPN also supports YouTube, BBC iPlayer, and other streaming services. As long as you can find the right servers, this shouldn't be a problem for you.
In terms of torrenting, you also get optimal support from ExpressVPN. Every server on ExpressVPN is optimized for torrenting, so feel free to choose anyone you would like, as long as you're okay with the internet connection.
You'll also enjoy peer-to-peer file sharing on torrenting sites. The security features that you enjoy on the VPN mean that you're safe, whether you connect to it or not. With a kill switch, your file sharing is encrypted.
Moving on to NordVPN, you have quite a lot of the same thing. The VPN is one of the best on the market, so you know that streaming support is nothing for it. You can access Netflix content in countries like Australia, Japan, the United States, and more that have their specific content.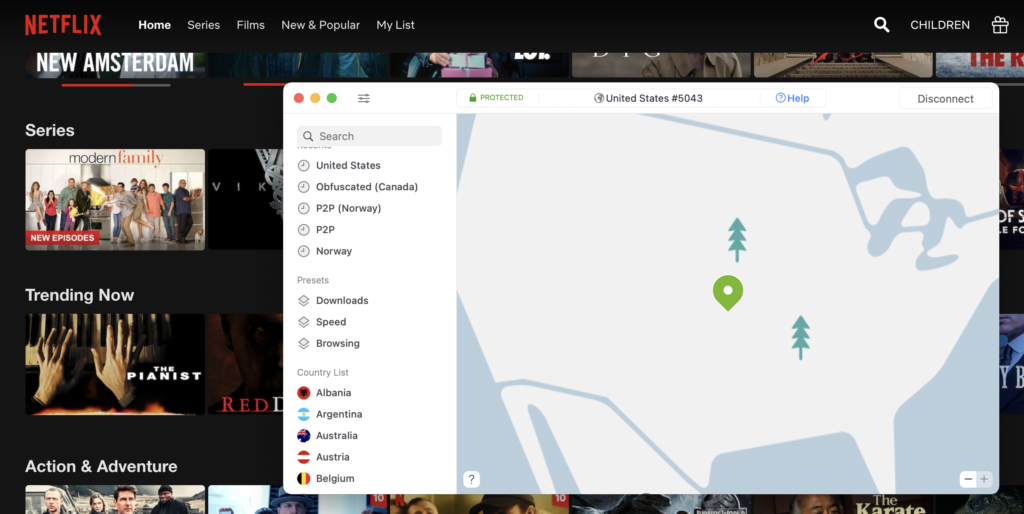 Like ExpressVPN as well, NordVPN has some servers that aren't optimized for streaming. Some of these will redirect you to the default Netflix USA page, while others will be blocked entirely. So, you will need to do a little bit of research to find the perfect VPN for you. It shouldn't be much work, of course — there are online forums and others that will readily help you out.
Unlike ExpressVPN, NordVPN has a "favorites" page where you can add specific servers. When you find one that connects to a streaming service, you can simply add it to the page and rest assured that you won't need to keep searching for it whenever you log in.
Torrenting is another place where NordVPN shines. You can conduct peer-to-peer file sharing as much as you like, as NordVPN has the security protocols to help you out. Even better, you can find some servers that are specially designated to help you torrent more easily.
Since NordVPN's security features are great, you don't have to worry about data threats when you torrent. Hackers won't have access to your data, and you can download whatever content you please.
Unblocking Capabilities
Being that they're two of the highest-rated VPN services available, you know that ExpressVPN and NordVPN provide optimal unblocking features. We already spoke about Netflix, so there's no point going over it once more.
You will also love that both these VPNs work for other highly restricted geo-blocked services. If you have a Kodi box, you can use any of the two VPNs to workaround regional restrictions. However, note that none of the VPNs has an app for Kodi. Still, their wide range of VPN protocol options, especially OpenVPN, means that you can access Kodi's online services.
If you're using Kodi on your computer, you will be able to use the native ExpressVPN and NordVPN apps on your device to control your geo-location.
The two services also have a leg up above many other options because they allow access to China. Currently, China is one of the most restricted countries globally when it comes to internet access. However, you can get across all of that with any of these VPNs.
Note that the Chinese government blocks ExpressVPN's main website. However, the service has an alternative address for Chinese users to connect to and enjoy seamless access.
Customer Service
Both ExpressVPN and NordVPN are industry leaders in the VPN field. Part of that comes in that they allow optimal customer support for any users who might have problems with their service.
The two services have live chat facilities on their websites. You can access these facilities and speak to their staff directly. However, tests have shown that ExpressVPN is the faster service when it comes to responding. While it's not a blemish on NordVPN, it just means you will get quicker service from the former.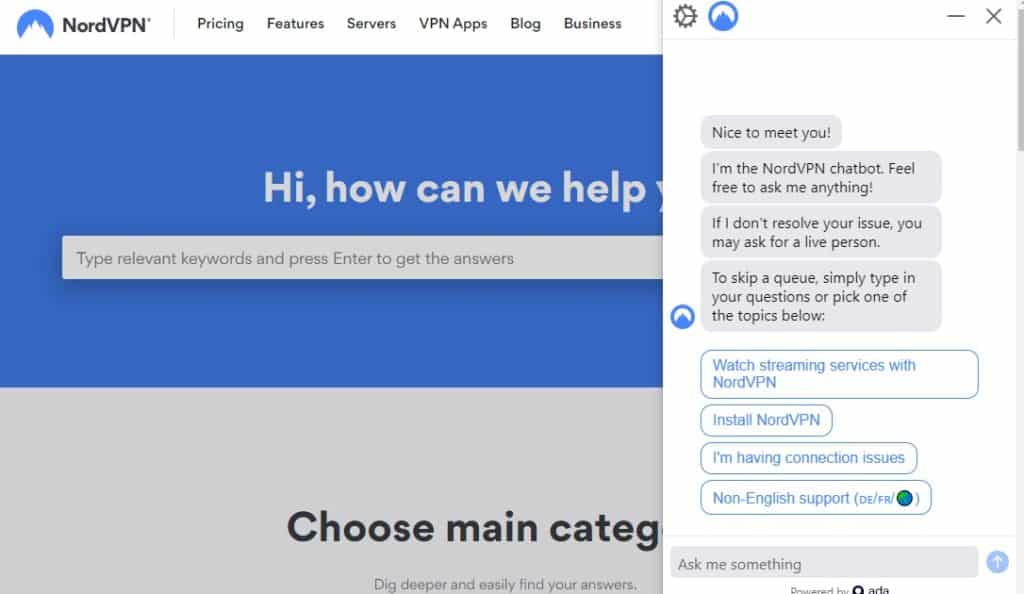 You can also speak to the two companies via their email services. ExpressVPN and NordVPN both have reputations for replying quickly to customer emails, although you will need to state what the problem is in clear terms for them to give you the most appropriate response.
The requirement to upload straightforward questions is more prominent on ExpressVPN. The company fumbled a bit when responding to a question, but you can always give a follow up to explain what your problem is in more precise terms.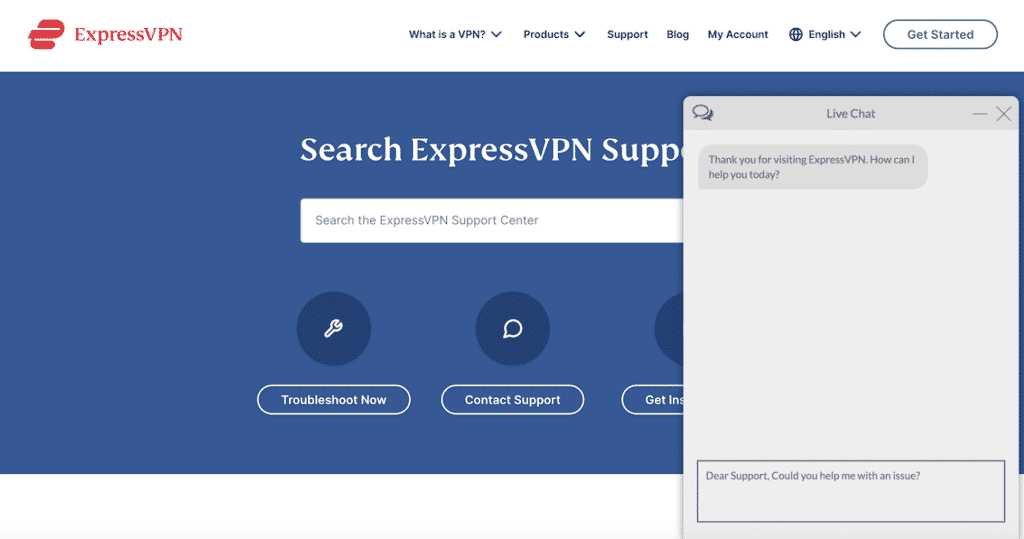 All in all, ExpressVPN has the best average response time to emails. They respond in an average of 1 hour, 40 minutes, while NordVPN responds in about 3 hours, 24 minutes.
Social media for both companies is a bit off. They don't reply much there, leading us to believe that they only use their social media platforms for promotional and company-related posts. If you have any problems, you will be better served if you contact them directly on mobile, email, or live chat.
Other Top Features
One of the most exciting things about ExpressVPN and NordVPN is that they're two of the only VPNs that offer support for command-line utilities. This means that they can be installed on devices that run the Linux operating system. Given that they allow support for other major operating systems, this is pretty impressive.
ExpressVPN beats out NordVPN when it comes to router support. It has its dedicated, easy-to-use custom firmware that supports several different routers. You can set up both VPNs manually with routers that have been lashed with compatible firmware.
The two VPN services also provide their extensive libraries of educational materials. These tutorials include articles, "how-to" videos, and much more that take you through various aspects of using their services — installation, updates, etc. You can learn how to work with a VPN using different devices and router types, and you can also find some articles on VPNs' roles that improve your general internet experience.world by disguising themselves as any nationality necessary.
NordVPN vs ExpressVPN: Conclusion
In summary, both ExpressVPN and NordVPN provide impeccable service all around. Whether it is the best security encryptions, the fastest speeds or even customer service, both services have gone all out to give customers the best value for their money and do not seem to be compromising anytime soon.
Ultimately, how important each of the few differences mentioned are really depends on the user. Each user will have different priorities and different interests, and as such will place differing levels of importance on each feature. Even though it truly is up to each netizen to answer this question themselves, we hope you found this helpful.