How to Set Up and Use ExpressVPN with uTorrent (2023)
Using a reliable VPN provider is essential when sharing files on torrent networks. This is because these networks operate on a 'Peer-to-Peer' technology that reveals your data to other users. This exposes you to different forms of privacy threats on the web.
ExpressVPN remains one of the better VPN providers for Torrenting, having facilities that operate globally. It also has impressive features that would make your torrenting experience as seamless and secure as possible. However, if you don't know what to do, setting up a VPN for your device may come off as difficult.
This article eases that process by providing everything you need to know about setting up and using ExpressVPN with uTorrent.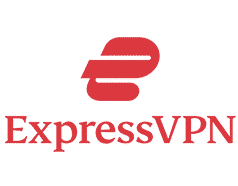 Get 49% off now
Setting up ExpressVPN on your device
ExpressVPN has a variety of native apps to support whichever device you are using, be it mobile or PC. This makes connecting and using its service easy as the provider has handled most of the technical jargon at the backend. However, you will need to manually set the VPN up if you're using a router for your uTorrent.
Here are the steps to follow:
Step 1: The first step is to sign up for an ExpressVPN account. This can be quickly done as you download the app and follow its instructions.
Step 2: Next is to get the application and to connect to any of ExpressVPN's 160 server locations available in 94 countries. Here, you can select manually or let theSmart Location feature pick one for you.
Step 3: Once the VPN is connected and running, open the uTorrent app, and you can begin to enjoy seamless, safe, and secure file sharing and downloading.
Step 4: If you are using a router, you will have to employ a manual set-up that's peculiar to your router type. This can be accessed on the ExpressVPN set-up page for wireless routers.
Step 5: ExpressVPN also allows you to check if your device is connected properly. To do so, visit the provider's online privacy and security checker.
If your device is connected correctly, you will see your IP address highlighted in green as it's displayed on the screen.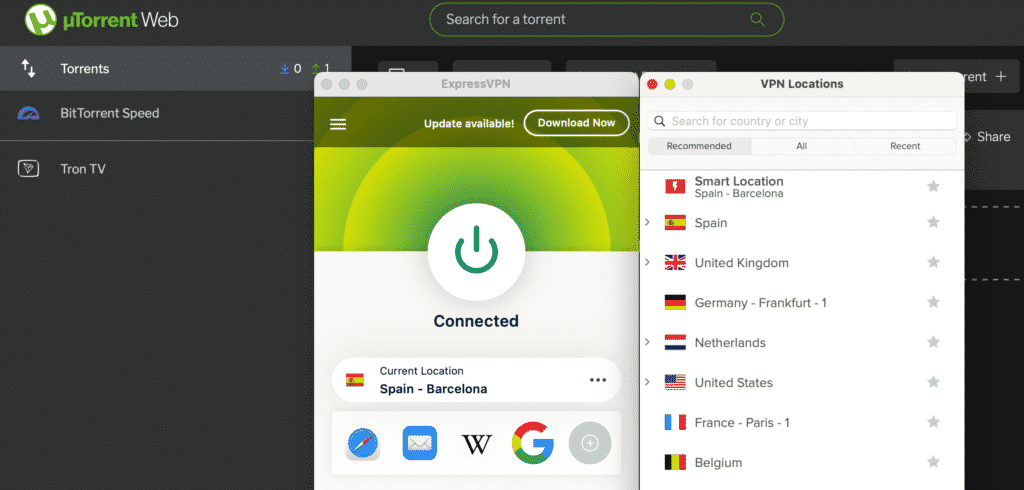 Why you should use ExpressVPN for uTorrent
As mentioned earlier, ExpressVPN is one of the best VPN service providers in the world. This means that it remains as one of the most reliable sources you can always trust to ensure your information is never compromised.
ExpressVPN has many other features that guarantee your premium torrenting experience some are given below:
1. Provision of unlimited bandwidth
One of the bad sides of Internet Service Providers (ISP) is that most want to limit your internet activities. To do this, they throttle your internet connection, and in the case of torrenting, which often requires large data, it can be frustrating.
ExpressVPN helps you beat your ISPs by offering you a 256-bit encrypted SSL-secured tunnel between your device and the internet.
This way, your ISPs can't view your activities, and you get to enjoy unlimited internet bandwidth and speed as you torrent.
2. Enjoy anonymity on the internet
Like other torrent clients, uTorrent operates on P2P technology. This means that it works on a system that opens up its users' information to one another, which can be harmful. You are exposed to forms of malware, hacks, and even throttling from ISPs.
ExpressVPN stops this by hiding your digital information such as IP address and location while on the torrent platform. Also, the VPN runs a 'no-logs' policy so that your activities on the internet are kept unrecorded.

3. Unlimited global access
ExpressVPN is operational on a global scale as it has servers in an impressive number of 94 countries. This means that the provider not only secures your data but also offers you unrestricted access to contents on websites located in any part of the world.
With this, you do not have to worry about geo-blocking, censorship and cyberattacks on uTorrent. Also, ExpressVPN allows you to use a single account to provide VPN services for as many as five devices simultaneously.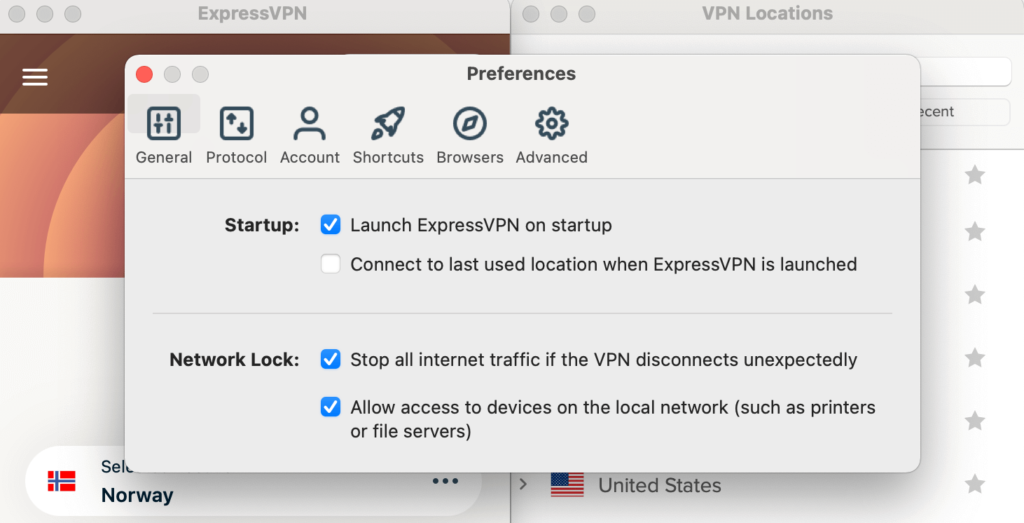 Is using ExpressVPN & uTorrent legal?
The issue of the legality of VPN services and torrenting has always been a debate amongst users. However, we would be glad to let you know that using both services is legal. Although they have some exceptions to this rule.
The primary purpose of VPN services is to protect you from digital harm. Of course, this is regarded as your right and has no criminal attachments. However, if you commit a crime under the guise of VPN services, it is equally punishable under the law.
Torrenting, like the use of VPNs is allowed. However, it is legal as long as you are only sharing or downloading non-copyrighted materials.
Best deals you can get using ExpressVPN with uTorrent
ExpressVPN comes with a variety of offers that are designed to fit individual subscriber's needs. You can choose to get either a long-term or short-term plan. And in a case where you are unsatisfied with the services provided, the VPN offers you a 30-day money-back guarantee.

12-month plan: The ExpressVPN 12-month plan is the most popular and extended package offered by this service provider. It is also the cheapest as it comes at a rate of $8.32 per month for twelve months. Here, you get to save a whopping 35% on initial pricing.
6-month plan: This is the closest to the 12-month plan in terms of length of the package. It comes at a rate of $9.99 per month for a period of six months.
1-month plan: If you're on the lookout for a quick plan, this is an excellent option for you. The ExpressVPN 1-month package comes at a rate of $12.95 per month, of which you would have to renew monthly.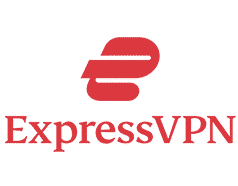 Get 49% off now
In conclusion
ExpressVPN is an excellent choice for you to have a wonderful time with uTorrent. The VPN provider offers several benefits that go beyond the initial data protection offer. This, combined with its affordable subscription packages, makes it an excellent option for you to share, download, and access your favorite uTorrent content.