Best Free VPNs for Mac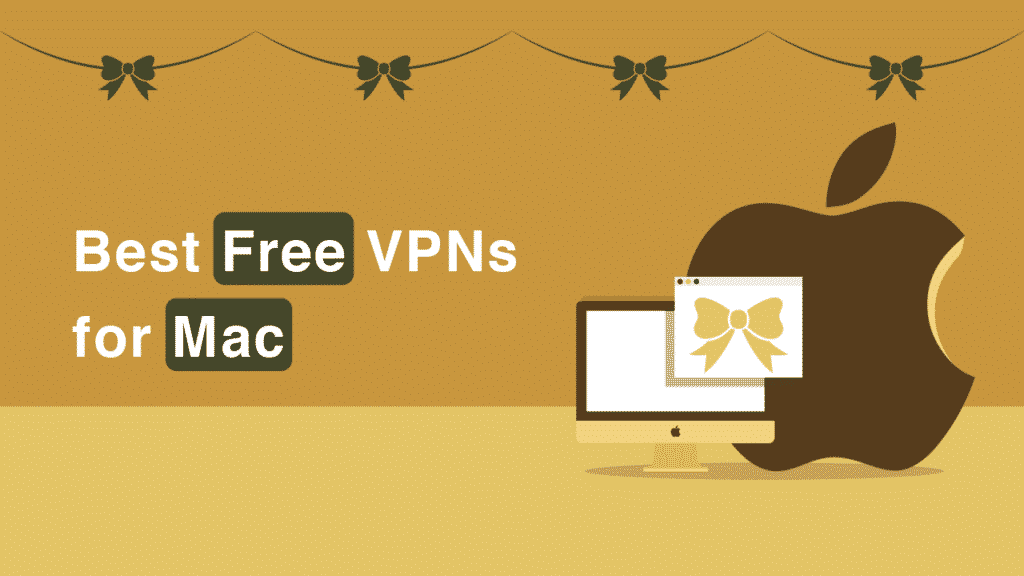 Since the development of VPN and the discovery that its use may not be limited to corporations and organizations, VPN use has exploded. And in response to the demand for more providers, more apps and sites that organize individual usage of VPN have become widespread.
Finding the perfect VPN that is compatible with your business needs and budget can be a chore. It can be especially frustrating for a Mac user because you have to consider the compatibility of the VPN with the device. Below, we have listed some VPNs and their advantages and disadvantages, so you can make an informed decision on what VPN to subscribe to if you use a Mac.
But first we must ask the question:
What is a VPN, and why do you need one?
A Virtual Private Network (VPN) is a service that connects your device to another network securely. In essence, it allows you to surf the internet without leaving digital footprints or any information that might be traced to you. It does this by encrypting your IP address and rerouting it through its servers in another location. So, for example, if you are browsing from your home city of Houston, TX, using a VPN can make those monitoring your IP address believe you're in Hong Kong.
Using a VPN provider can also help you:
Stream videos and play games without your Internet Service Provider slowing you down.
Bypass geo-restrictions: Some content is restricted based on the geographical location on your IP address. A VPN can easily bypass such censorship.
Use public Wi-Fi without worrying about your data being stolen.
Conceal your real location or fake your location by encrypting your IP address.
Securely communicate without fear of eavesdroppers.
Do free VPNs work with Mac?
Not really. Most free VPNs do not, in fact, work with MacOS. Some work only on Android, Windows, MacOS, and Linux, but most are suited for Android and Windows.
But there is almost always a catch when using a service for free. This is why it is recommended to buy full-featured VPN packages. This is not to say the free VPNs are bad. Some of them are quite amazing, considering the fact that the provider receives no payment.
We've shortlisted six VPNs that manage to be free, still have some great features, and work on Mac devices.
ProtonVPN
Hotspot Shield
Windscribe
Hide.me
TunnelBear
Betternet
Betternet VPN service fell under the critical eyes of the public when a 2016 academic study listed it as one of five Android VPN applications that had the most third-party tracking software. Ever since then, the company has tried to clean up its act a little by making some changes and adding a paid premium plan to its free service. It has a little more merit now, but some things still haven't improved. The advantages are:
It has an optimal location feature that connects you to the closest server for maximum speed.
Free users can torrent.
No DNS leaks.
The disadvantages are:
Slow speed
The privacy policy may not be up to par.
There are ads.
The free version can only access U.S. servers
There is no access to a 24/7 support team.
500MB data cap
The free version can only be used on one device at a time.
The bare bones of free VPNs
A VPN is a fantastic idea. It provides privacy, security and can give you access to content that would ordinarily be restricted to you. Looking at this from this angle, a free VPN probably sounds fantastic. But there's always a downside.
There are dangers in using a free VPN. To use a VPN service, you must have a certain degree of trust in the company. A few things a free VPN provider can do which they are not meant to are:
Log and track content, your IP address and the sites you visit, etc.
Deliberately slow your browsing speed.
Use obsolete encryptions.
Place unreasonable data usage restrictions on your browsing.
Your data can even be sold.
Best "risk-free" VPNs
Most of us certainly appreciate free things, but for a matter as important as your online security, it may be better just to bear the cost.
Of course, you don't have to rush in and buy the first or highest rated VPN plan you see. There are VPNs that are risk-free. They give you time to use their VPN plan and to make a decision on whether to continue using it after the time has elapsed or to look for something else. Most of them have a money-back guarantee. We have created a list of the best five of these VPNs. These providers are also at the top of the data security market, and it is displayed in their features and reviews.
ExpressVPN
NordVPN
CyberGhost
IPVanish
PureVPN
In conclusion
All of the above VPNs are enabled on Mac and iOS platforms. Some lay emphasis on torrenting, others on streaming and bandwidth, and others on security and privacy.
As the user, you must decide on what features are most important to you and your budget to help guide you when choosing a VPN plan. You should also read the privacy policy of any VPN provider you want to choose to avoid any unwelcome surprises.