Best Free VPN Apps for iPhone – Safest iPhone VPNs
iPhones are without doubt one of the most popular mobile options around the world. Almost every year, a new iPhone model is released that improves on some of the most popular features, and everyone raves about it for good reason. As the number of models increases, so do the apps available to iPhone users.
The number of Virtual Private Network (VPN) apps has skyrocketed in recent years so it can be difficult to find the best free VPN apps for iPhone. There are so many out there, it can be a challenge to know which one is best for your model of iPhone, especially considering how rapidly new models are released.
This article is a complete guide on the best VPN apps for iPhones with a focus on the best VPNs, the completely free VPNs, and risk-free VPNs that will benefit iPhone users. If you're open to paying for a VPN then make sure you take a look at our page on the best VPN for iPhone, or explore one of the top VPN options right now.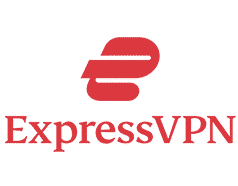 Get 49% off now
What is a VPN, and how does it work?
A VPN is a network of servers and devices that allows users to access content on the internet with more privacy and security, while also getting around content restrictions and censorship. If you want to bypass firewalls and geo-blocking, then a VPN is exactly what you need. So, how does a VPN work?
VPNs work by establishing a connection between your device and a server on the network. Like a tunnel, the traffic on your device is sent through the server, which makes it seem like you are at its location. This is because you'll be using the IP address of the server. Therefore, if you are connected to a Canadian server, you'll be given a Canadian IP address to access the internet.
After downloading a VPN on your device, you can connect to any of the service's servers in the world.
Why do iPhone users need VPNs?
iPhones are less vulnerable to viruses and malware than their competitors. The security standard on these devices seems to be top-notch, and in reality, it is far better than that of other devices.
But apart from the privilege VPNs give to access restricted content in a country, they also help to strengthen the security of the device. By encrypting your traffic and hiding your IP address from prying eyes, a VPN ensures that your online data stays private. And for the iPhone that experiences bugs from time to time, its best to be sure that your privacy is guaranteed.
Do free VPN apps work with iPhone?
To simply answer the question, free VPNs mostly do not work on iPhones. When a company puts a 'free' tag on software, there are usually undercover means they intend to use to get their money back. That's the catch! So, instead of opting for free VPNs for your iPhone, we recommend you use the paid ones with a 30-day money-back guarantee.
Best risk-free VPNs to use on an iPhone
Here are the best risk-free VPNs that you can use on your iPhone with ease.
Best Completely Free VPN apps for iPhone
Apart from the risk-free VPNs we have highlighted above, there are a couple of others that are completely free.
Are VPNs legal and safe to use?
VPNs are quite safe, as long as you use one of high quality. This is the catch. However, most services that guarantee a no-log policy actually fulfill their end of the bargain.
On the other hand, VPNs are legal for security and online privacy. In fact, a lot of businesses use VPNs in their daily activities. However, there are a few countries like North Korea and the United Arab Emirates where VPNs are not allowed because they give access to everything on the internet.
In some other countries like China, no hard and fast rule says you should not use a VPN on your iPhone. The government instead sees it as a way to bypass its laws on internet usage, and so regulates how VPNs should be used. And out of all the good things you can use a VPN for, there are still malicious acts people do with them. These include;
Hacking: Steel can be used to make buildings and bridges but also guns and tanks. This is how VPNs and encryption codes are as well, with their advantages and disadvantages. In the case of VPNs, using them to hack computers and networks is illegal.
Cyberbullying and stalking: The anonymity feature of VPNs has made people think they can bully and stalk others in cyberspace. This is not what VPNs were made for, and it is an abuse of its use.
Trading on the Dark Web: Many countries in the world have marked the Dark Web as a prohibited sphere on the internet. However, people use VPNs to buy and sell drugs on the dark web. This is an illegal way of using VPNs.
How do you set up a VPN on your iPhone?
The VPN service you'll be connected to plays a vital role in how the VPN is set up. Most providers offer simple installation guidelines to help their users. Here is the general outline for any VPN.
Select a trustworthy and excellent VPN service to use. Any of the ones we have included should work fine with any iPhone model.
After subscribing to a plan, download the application on your iPhone or install its browser extension.
Once the VPN has been installed, log in to the service with your credentials.
Connect to a server and start surfing the internet.
Red Flags to Watch out for when choosing a VPN
A couple of things to be wary of when you decide to select a VPN include;
Bandwidth and speed limitations: The essence of a VPN is to provide you with the freedom to stream and browse all you want. Speed and bandwidth limitations make this more difficult to do. Therefore, don't go for a VPN that will restrict you.
Data Logging: A VPN should not keep logs of your activity or data. Anyone that does this should be crossed out of your list of the best VPNs to use.
Limited customer support: When using a VPN, everything should go smoothly. However, we know this is not always the case, and once in a while, you'll probably need help to get a couple of things done. In such situations having reachable customer support can make all the difference. Ensure that your VPN service provider has a contact team in case something goes wrong.
Poor Encryption: AES-256 is the industry-standard encryption for VPNs. However, the protocols used can play a massive role in your internet security and privacy. Any VPN that lacks proper encryption or uses weak protocols is no good to you.
Presence of Ads: Unsolicited adverts are a sign that your data is being logged. Therefore, avoid VPNs that bombard you with unsolicited adverts.
Limitations on the number of servers: The more servers available, the better for you. Therefore, always rank a VPN service that has more servers higher than others that do not.
Lack of Money-back guarantee: It's a sign of goodwill if a VPN service can assure you that you'll get your money back if you are not satisfied with the service.
How much does a VPN service cost?
A VPN service costs about the same price across all devices but we have highlighted many of these details on our VPN price comparison page. They cost as little as $2 to $5 per month but can get as much as $10 to $25 per month. The more expensive service providers usually offer you more servers, features, cross-platform compatibility, and other extra services.
Many VPNs offer a decent discount that cost about $3 per month, or a free trial. And for longer subscriptions, the cost is significantly reduced.
Free vs. Paid VPNs
The choice is really up to you and is dependent on what you intend to use the VPN for. The major setback of a paid VPN is embedded in itself in that you have to pay for a service where you could have gotten most of the features for free.
For free VPNs, there is no guarantee that you'll not spot any of the red flags about them. Moreover, many free servers have IP addresses that have been blocked on many sites because of how spammers and hackers have abused them. Free VPNs also do not have as many servers as paid VPNs.
Considering the added features, advantages, and relatively low price of paid VPNs, we recommend you go for them instead.
In Conclusion
iPhone users are not excluded from the use of VPNs to strengthen their online security and privacy. In fact, with the number of bugs that affect iPhones, VPNs may just be the solution.
We've included the best free and risk-free VPNs you can use to surf and stream the internet. There's also a list of the red flags you should avoid when selecting a VPN. With these, you have all you need to strengthen your internet connection and access any geo-restricted site you wish.
FAQ
What is the best free VPN app for iPhone?
There is no single "best free VPN app for iPhone". Each free VPN comes with pros and cons. Your best bet is to find a VPN that suits your specific needs and then do research on whether or not that VPN is trustworthy by reading up on a reputable site such as TechShielder.
Are there any truly free VPNs for iPhone?
ProtonVPN is a VPN that is truly free and functions for iOS, meaning that it will work on the iPhone as an app, absolutely free, for an unlimited usage period. While it's definitely free, it does have some drawbacks when compared to the best paid VPNs, so it's definitely worth exploring when looking at what you'd like to use a VPN for.
What is the #1 free VPN?
This answer will change depending on what you'd like to use a VPN for. Some VPNs are faster, some have better server locations, and some don't even have apps that work on iPhone. It's always best to conduct research and find an app that suits your needs.
Does iPhone have a built-in VPN?
iPhones do not have a built-in VPN client, and neither do any other Apple devices. Users who are looking for complete privacy and security would need to install a third-party VPN such as ExpressVPN or something similar in order to fully protect themselves online.