Are VPNs Legal & Can You Get In Trouble For Using One?
The prevalence of cybersecurity threats has been met with various means of curbing these threats. One such means is the use of a VPN. A Virtual Private Network hides your IP address and encrypts your internet connection, guaranteeing your safety and security on the internet. With a VPN, you can bypass ISP tracking and throttling, and internet censorship, in general.
However, cybercriminals' tendency to use these great benefits of VPNs for malicious purposes has raised concerns about whether it is legal to use VPNs. This question will be answered in detail with this article.
Is It Legal to Use a VPN?
It is incontestable that people negatively exploit the online anonymity granted by VPNs. Different governments are also heavily interested in data retention and surveillance of its citizens. An essential question, therefore, would be whether using a VPN is legal. The answer to this is a conditional Yes. This means it is legal to use VPNs, but not without some qualifications and conditions.
Using a VPN is legal in most countries. However, when you use a VPN to engage in illegal activity online, then it is unlawful. For instance, it is criminal to use a VPN to commit cybercrimes, such as cyber-stalking, online fraud, or unethical hacking.
Furthermore, when it comes to countries, the legality of using VPNs differs in each. Using a VPN is legal in many countries, including the USA. However, some other countries restrict and regulate the use of VPNs. There are also some countries where using a VPN is illegal and banned. Countries where VPNs are banned, include Belarus, North Korea, Turkmenistan, Oman, and Iraq. Restrictive governments usually justify their stance that restricting VPN use in their country is to curb cybercrimes and terrorism.
It is imperative to study a VPN service provider's terms and conditions to know what you can and cannot do with their VPN services. It would also be best to know whether the laws of any country you're in allows the use of VPNs, bans it outrightly, or merely restricts its usage. This knowledge is so that you don't run into trouble with the authorities.
7 Ways to Use a VPN Legitimately
VPNs were created with the intent of providing anonymity and online security for a good cause. While they are sometimes used to further illicit activities, many people and organizations need and use VPNs legitimately as it was intended. Here are a few ways to use VPNs legally:
1. For Online Anonymity and Privacy: VPNs guarantee online privacy and anonymity. You can hide your IP address and browse on the internet while leaving zero digital footprints. Also, many good VPNs have strict "no-log" policies. This policy means that the VPN provider does not store details of your online connection and data. Since this data is not stored, nobody can leak it.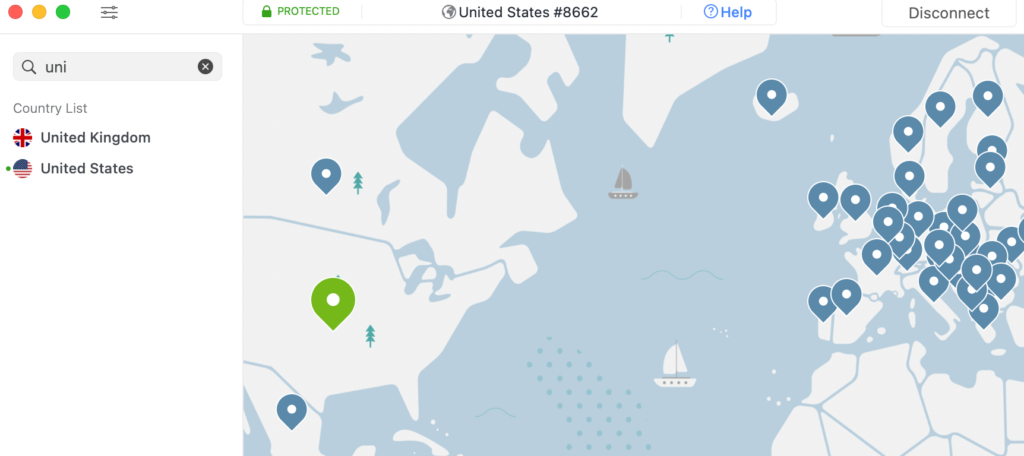 2. To Escape ISP Tracking: Internet Service Providers (ISPs) track and store user data such as your browsing and download history. The ISPs can then sell this data to third parties such as the government or advertising companies. Whatever form of privacy invasion by ISPs that you want to escape, VPNs are your best bet to do so.
3. To Guarantee Online Safety and Security: Cybercriminals are always on the lookout for unsafe internet connections they can hack into and exploit. A VPN with strong encryptions can provide you with an extra layer of security. So, you can be safe from hackers while you browse the internet.
4. To Protect Your Online Identity: VPNs can also protect your online identity. For instance, your IP address is a vital part of your online identity. It can be used to track your online activities or spoofed to steal your online identity. However, with a VPN, you can hide your real IP address, swap it with another from around the world, and surf the internet securely.
5. To Securely Browse on Public Networks: Public networks such as WiFi are generally unsafe because they lack encryption. For this insecurity, cybercriminals stalk these networks to snoop and eavesdrop on online activity over these networks. Many good VPNs use military-grade encryption to encrypt your internet connection, even over unsecured public networks. So, with a VPN, you can securely browse on public networks without cybercriminals snooping on your connection.
6. To Access Geo-Restricted Content on the Internet: Viewership of some content on the internet is sometimes restricted to internet users within a definite geographical location, usually a country. Geo-restricted content usually includes TV stations and some websites. If you cannot bear to miss any of your favorite TV programs whenever you're abroad, you can use a VPN to bypass this geo-restriction. With a VPN, you can swap your IP address with another address within any country of your choice and access restricted content as if you were physically present in the country.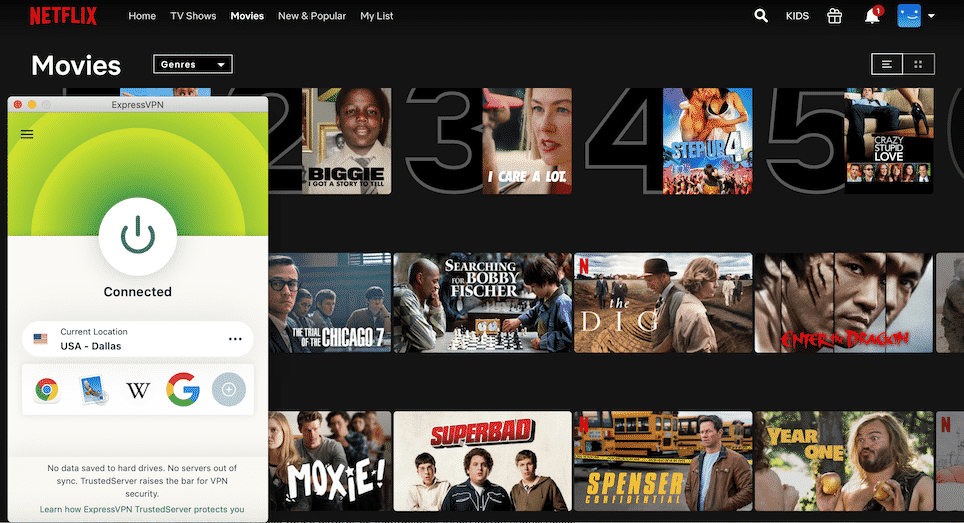 7. To Beat Price Discrimination: Location-caused price discrimination in online sales is not a myth. Online stores may charge you higher if you are buying from affluent cities. But with a VPN, you get to choose any city as your location, so you can control the prices they charge you.
Are VPNs Legal in Restrictive Countries?
You must be wondering what is meant by restrictive countries as regards VPN usage. A restrictive state in this context will refer to a country that doesn't ban the use of VPNs outrightly. However, the country regulates its usage and sometimes restricts it to some VPNs registered with the state.
Restrictive governments are usually countries that have a history of repressing internet rights and press freedom. Such oppressive regimes usually restrict VPNs' use to prevent citizens from bypassing internet censorship and accessing foreign media.
It is legal to use a VPN in a restrictive country. However, this must be in line with the laws and regulations established by the government. It is the security of such VPN connections that are questionable. Since the state regulates these VPNs, there is no guarantee that they won't hand over your internet data to the government.
On the other hand, it is illegal to use VPNs in countries where they are banned. Using VPNs in these countries could attract penalties such as hefty fines or imprisonment in some cases. It is not advisable to use VPNs within these countries. Although, some citizens of such countries are devising means to bypass these VPN bans.
Below, we discuss the legality of using VPNs in some restrictive countries in the world.
1. China
China has since established itself as a repressive internet regime, what with the Great Firewall of China. The government has banned popular social media sites such as Facebook and search engine giant Google. So, to prevent Chinese citizens from circumventing these restrictions, the government ordered ISPs to block the use of VPNs within its borders. Anyone selling a VPN without a government license could get into serious trouble. However, you can use VPNs that comply with the laws of China.
2. Turkey
Turkey's government has done a lot to clamp down on access to social media within its borders. The government has blocked many VPN websites so that citizens don't bypass this geo-blocking. However, it is still legal to use a VPN in Turkey. You will have to carry out extensive research to choose a VPN best suited for Turkey, which isn't blocked by the government.
3. The United Arab Emirates (UAE)
The restriction of VPNs by the Telecom Regulatory Authority (TRA) in the UAE is one of the world's strictest. You may have to pay a fine of up to AED 500,000 or AED 2,000,000 for using a VPN there. This authoritarian regime has led to the blocking of many VPN websites in this country.
The government claims that using VPNs in the UAE is not illegal as long as you use it for legitimate purposes. Accessing content not compatible with UAE laws, morals, and customs will be unlawful if done with a VPN. The government is especially interested in blocking VoIP (Voice over Internet Protocol) services within the country. It is the action of accessing this restricted content and not using a VPN, which is illegal.
4. Iran
Iran has a list of registered and approved VPNs for use within its borders. The import of such a list is that it is legal to use VPNs in Iran; however, the government monitors its usage. If you want to use a VPN in this country, it would be best to ensure that the VPN is state-sanctioned. Also, in using the VPN, ensure that you do not engage in any activity contrary to Iranian laws.
Best legal VPN services
There are many great VPNs, but we have tested these three and found them to be among the top picks for 2020. Here is a break down of the excellent features of these VPNs below:
ExpressVPN

Features
Number of servers: More than 3,000
Speeds: Unlimited
Server locations: 160 in 94 countries
Maximum devices supported: 5
24 live chat: Yes
30 day money back guarantee: Yes
Pros/Cons
Fastest VPN out there
Strict no logs policy
256-bit AES encryption
ExpressVPN is arguably the best VPN service provider. It has about 164 ultra-fast server locations out of 3000+ fast servers in 94 countries. For security, this VPN uses AES-256 bit military-grade encryption to encrypt all your internet connection. It also has a split tunneling feature, which allows you to route some of your traffic through the VPN while the rest directly accesses the web. ExpressVPN's security has a further boost with an internet kill switch and a strict "no-log" policy.
ExpressVPN has unlimited bandwidth allowing you to browse, stream, and download without buffering. It is available for the major devices and operating systems. With a single subscription, you can connect up to 5 devices simultaneously. ExpressVPN also unblocks Netflix, BBC iPlayer, and many more streaming platforms. Considering these great features, it is unsurprising that ExpressVPN is one of the costliest VPNs at $8.32/month for yearly subscriptions and $12.95 for single month subscriptions. These all come with a "no-hassle" 30-day money-back guarantee.
Pros: Fastest VPN out there; Strict no logs policy; 256-bit AES encryption;
Lowest price: $6.67
NordVPN

Features
Cryptocurrency accepted? Yes
Simultaneous connections: 6
Dedicated IP-addresses? Yes
Servers: 5342 in 58 countries
Pros/Cons
Lots of pricing options
Netflix support kept up to date
256-bit AES encryption
NordVPN is another excellent VPN. It has about 5000+ servers in 59 countries. Amongst these servers are P2P-optimized servers dedicated to file-sharing activities such as torrenting. This VPN also protects your internet connection with AES-256 Bit encryption for all your internet activity. Furthermore, NordVPN has a double VPN feature for double data encryption. It also utilizes three VPN protocols (IKEv2/IPSec, Open VPN, and NordLynx) to boost online security.
You can use a single NordVPN subscription simultaneously on up to 6 devices. The primary devices and Operating Systems are all compatible with NordVPN. It also has unlimited bandwidth guaranteeing fast internet connections. Furthermore, there is a 30-day money-back guarantee. NordVPN currently has an exclusive subscription deal at $3.71/month, which you should hop on.
NordVPN brings more to the table by having a dedicated IP feature. This feature grants you a unique IP address different from the shared IPs many VPNs employ. A dedicated IP helps you avoid repetitive verifications. It also allows you to manage your online reputation, as other VPN users can use shared IPs for illegal activities.
Pros: Lots of pricing options; Netflix support kept up to date; 256-bit AES encryption;
Lowest price: $3.71
Surfshark

Features
Free trial? Yes
Simultaneous connections: Unlimited
Ad blocking? Yes
Servers: 1000+ in 61 countries
Pros/Cons
No footprints
Allows torrenting
256-bit AES encryption
Surfshark is another excellent VPN to consider this 2020. With its AES-256 Bit encryption, you can rest assured of your safety from hackers and online snoops. It is located in the British Virgin Islands and has about 1700+ servers in 63 countries. This VPN also blocks ads, malware, and phishing attempts. Surfshark has had its Chrome and Firefox extensions audited by Cure53, and Cure53 found its security to be tight.
Surfshark has unlimited bandwidth, and one subscription can connect all your devices simultaneously. There is also a 24/7 customer live chat and support. Surfshark is currently offering a subscription plan of $2.49/month for 24 months, which it guarantees with a 30-day free trial. You can pay for your subscription through cryptocurrency, Paypal, Google Pay, and Amazon Pay. Furthermore, Windows, Android, and iOS devices all work well with Surfshark.
An added incentive to use Surfshark is its user referral program. At the basic level, a subscriber can get a month's subscription free for referring another user to Surfshark. This free subscription increases with the number of VPN users you refer to the VPN.
Pros: No footprints; Allows torrenting; 256-bit AES encryption;
Lowest Price: €2.09
Are your online activities traceable when using a VPN?
A VPN creates an encrypted connection (like a tunnel) between your computer and the server you are connected to. So, your traffic is sent through the server to the target website. No one, including your ISP, can trace your online activities as long as you are using any VPN that runs the industry-leading AES-256 encryption.
Should you trust VPN service providers?
VPNs promise that they'll protect you from the prying eyes of the government, your ISP, and hackers. However, should you trust a VPN to do this for you? Can't they intercept your data and use it for malicious purposes like hackers or slow down your connection speed like ISPs?
To answer these questions, take it from us that VPNs, especially the ones we've included above, are trustworthy services to use. That's because most of them run strict privacy policies in regions like Panama and the British Virgin Islands, where they cannot be compelled to handover or illegally use your data.
However, we cannot say the same for most free VPNs.
Which VPN should you go for?
With the number of VPNs growing every day, picking one could be challenging. So, here are some factors to rank each VPN by before you go ahead to get one on your device:
Price: Top VPNs have the best features anyone can ask for. However, you shouldn't be paying through the nose to get them on your phone or laptop. Therefore, ensure you look at the price of the VPN's subscription plans before you go ahead and get one on your device. A reasonable monthly subscription plan should cost anything from $2 to $ 14.
The number of simultaneous users: This factor is closely related to the price of a VPN. It's a bad decision if you get a service that doesn't allow simultaneous connections on a single account. That'll imply that you have to get a plan for each device you want to protect. So, sieve out those VPNs that do not allow you to connect at least five devices to a single account. However, be wary of connecting many devices because you may get slower connection speeds on each one.
Security and Privacy Features: This is a no-brainer. The VPN you intend to get must have top-notch security and privacy features. This means you should look out for those that have secure protocols, kill switches, best-in-class encryptions, double VPNs, dedicated IP servers, and many more security features. Above all, remember that settling for a VPN that cannot keep you safe while you browse the internet is no good.
Bandwidth: One of the major reasons people get VPNs is so that they can use the internet freely. Therefore, paying for one that does not offer unlimited bandwidth defeats the essence of having a VPN on your phone or laptop. So, you should always rank those VPNs that offer unlimited bandwidth higher than the rest that have bandwidth caps. You don't have to consider this factor when getting any of the VPNs we've listed above because they all offer unlimited bandwidth. However, we cannot promise that all free VPNs have this factor on the table.
Customer support platform: VPNs have user-friendly interfaces, and almost anybody can get a hold of how to use it immediately after downloading it. However, we cannot rule out the possibility that you wouldn't experience difficulties when using a VPN. Therefore, it helps to have a reliable customer support platform that can assist you with any issue you may have. Having a blog or other educational features is a plus for any VPN.
Device compatibility: It sucks if you can't get a VPN because your device isn't compatible with the available software. So, ensure you check the operating systems that are compatible with the VPN you intend to get. Top VPNs, like the ones we've listed above, also have browser extensions for users whose devices aren't compatible with the available VPN software.
Conclusion
The legality of VPN use is one topic that's been in existence since VPNs were developed. In this article, we have debunked the VPN legality myths and described in detail whether VPNs are legal or not. Subscribe to any of the excellent choices above and begin to enjoy absolute internet security and privacy.