Is a VPN Necessary?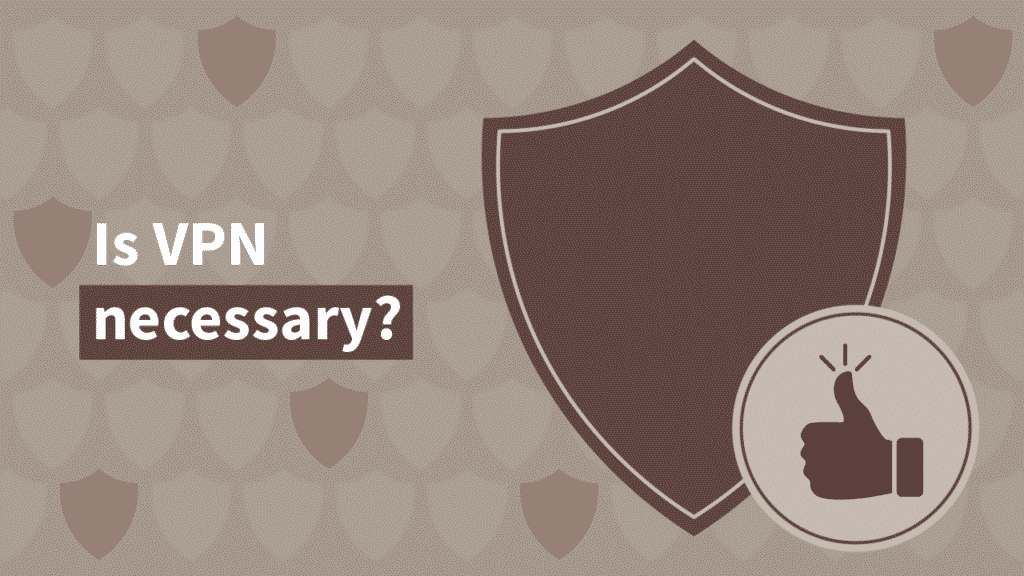 A lot has been said about VPNs in the past years. Many people seem to be on the right side of the divide, but a good number haven't decided if they need a VPN or not.
In this guide, we'll answer the burning question of whether a VPN is necessary, and the reasons you should get one. We'll also highlight some of the best ones you should consider getting.
Top 5 reasons you should get a VPN
A VPN is an essential tool to have, and the best way to get convinced if it is necessary or not is to look at some of the reasons you should get one. Here are the five top ones:
Top 3 VPNs to get
Here are the best 3 VPNs to get on your device:
ExpressVPN
NordVPN
Surfshark
Which VPN should you choose?
Deciding on the VPN to get will depend on what you want to use it for. Nevertheless, here are a couple of things to watch out for when getting a VPN:
Number of server locations: For most people that travel a lot, a VPN with many servers should be the ideal one to get. So, before you commit to any VPN, ensure that it has a decent number of servers. Anything above a thousand is good enough. It's also a wise decision to look at the speed of these servers.
Speed and bandwidth: No one likes to get caught off in the middle of a video or game. But if you get a VPN that doesn't have unlimited bandwidth, then chances are that you'll experience this way too often. And like its twin, the speed of the VPN's server should also be checked before you go ahead to get it.
Security features: As we highlighted above, one of the important reasons VPNs are necessary is because they'll protect you from cyberattacks. Therefore, you'll not be doing yourself any good if you get a VPN that cannot do an excellent job of this. The industry-standard encryption is AES-256, and with recent protocols, there's no way any hacker can get a hold of your traffic or data.
Number of devices connected to a single account: You'll be limited if you don't check how many devices can be used with a single VPN account. Five linked devices are good enough; anything below that may prevent you from being able to connect all your devices.
Price: Free VPNs look tempting, but we strongly advise that you do not go for them. Not only do they not have the best security measures, but they are limiting in the number of servers and speed. So, instead of investing in free VPNs, you can get many paid VPNs for as low as $3 if you pay for a long-term subscription.
In conclusion
VPNs are powerful online tools that provide users the freedom to bypass restrictions, browse anonymously, and stay protected on the internet. By not getting one on your device, you risk so many security threats and your data getting into the wrong hands.
You definitely need a VPN on your devices, so get any of the best ones we have included above.