The Cheapest Monthly VPN Services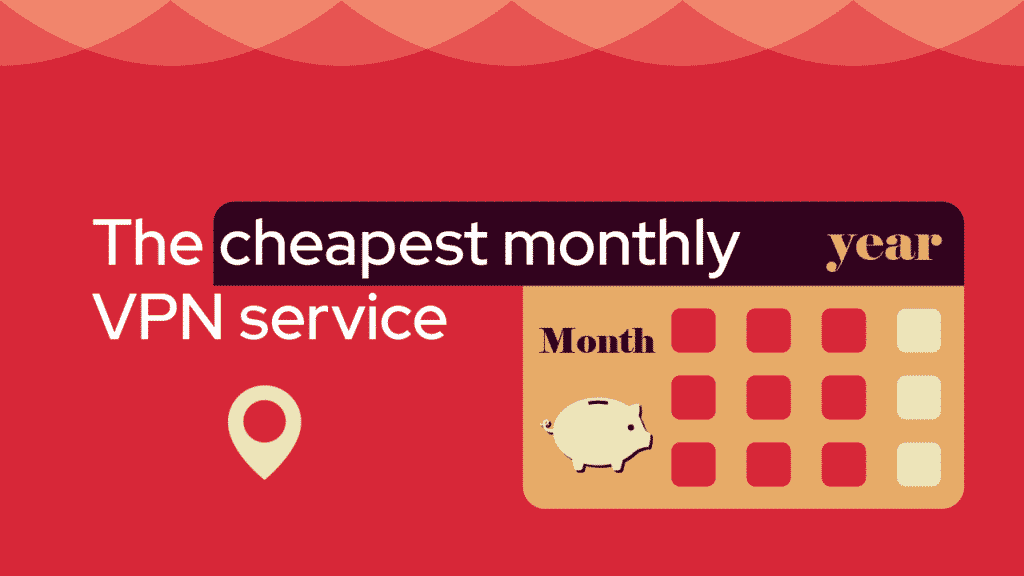 As the level of technology in our society has increased, the convenience it has been able to offer the average consumer has been nothing short of staggering. At the same time, the exponential increase in the price performance of information technology has also made it easier for those who wish to enrich themselves at our expense to carry out their evil deeds.
At the same time, the cost of living in many urban areas, places that more and more of the world's population is flocking to, is on the rise. This carries the predictable result that people of average and modest means look for places to financially trim.
A good and cheap monthly VPN service has the potential to kill these two birds with one stone. Not only does a good VPN service provide the protection netizens so desperately need, but it is also something that does not break the bank.
Not only does a good VPN service shield you from unscrupulous third parties, but really good VPNs also have the ability to bypass streaming restrictions setup by the largest online reservoirs of visual entertainment which will serve to enhance humanity's quality of life in ways previously thought impossible.
Why Choose a Monthly Subscription?
As with any competitive market, there are quite a number of VPNs to browse through when doing your research, which we trust you will do. Many VPNs overcome this competition by differentiating themselves qualitatively by either providing newer and more sophisticated features in their package, and some by simply catering to niche markets with very narrow scopes of VPN usage.
But many others still go the route of price competition. The most common way of going about this is by decreasing the marginal cost of adding subscription time. Nearly all VPNs offer longer subscription periods and entice users to sign up for those by lowering the price hike so that the average monthly cost is noticeably lower.
While that may sound attractive, something to keep in mind is that not all of us actually need the services of a VPN for two or three years. What if a brand new competitor shows up in the meantime and you want to switch? The thing is, just about all of these VPNs require you to pay for the entire time period upfront.
With that in mind, it might make sense to get a monthly subscription, even though it might cost a tad bit more in the long run.
Recommended Cheap Monthly VPN Services
In this article, we are going to take a dive specifically into the realm of monthly VPN subscriptions. We are going to look at how they work, why they might make more sense for you, and what the options out there are. All you have to do is read along.
ExpressVPN
NordVPN
PrivateInternetAccess
Trust.Zone
UltraVPN
ProtonVPN
Find Your VPN Today
This is just a sample of what the VPN industry has to offer. Online protection is becoming increasingly important and will continue to be in the coming years. The ultimate decision on which VPN works best is up to you, but we hope this helped.