How to Use Instagram in China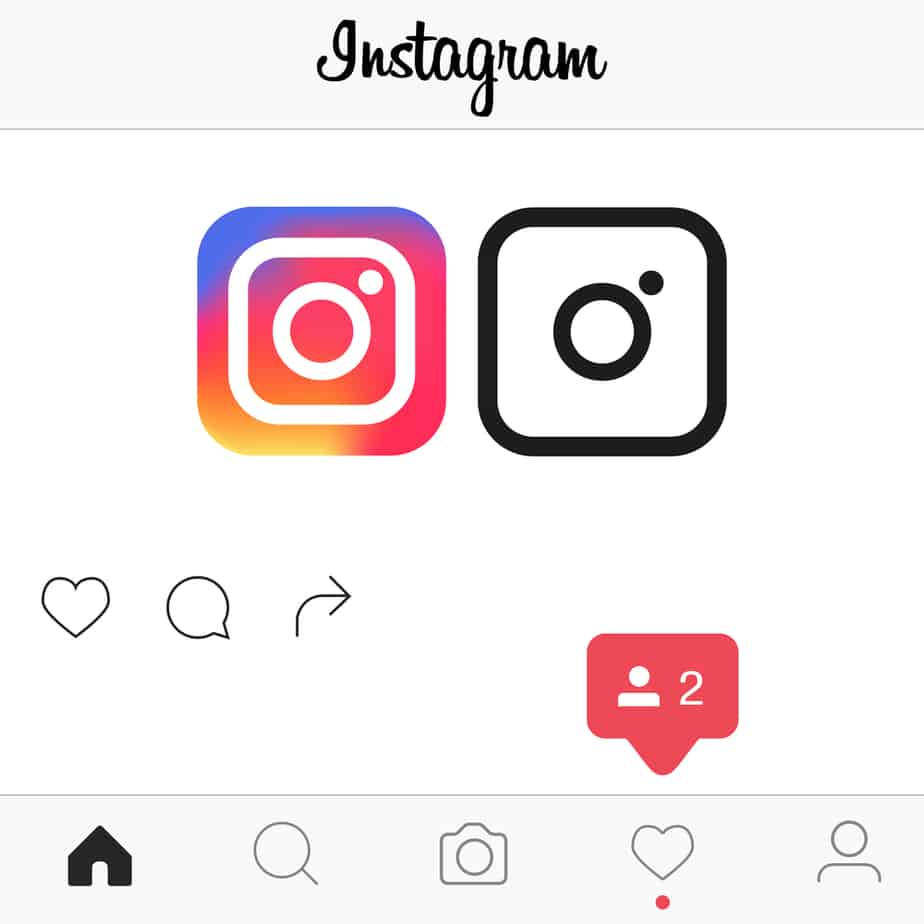 Instagram is unarguably the most widely used photo-based social platform on the internet. It was established in October 2010 by Kevin Systrom and Mike Krieger. It boasts of a whopping 1 billion users. It is indeed sad to know that of all the nations of the world represented on Instagram, very few reside in China. No, China is not in the stone age. The problem, however, is that for reasons we will further discuss, Instagram is unavailable in China. Because of our love for China and fellow Chinese internet inhabitants; yet, we have found a way around this. We introduce to you the magic of a VPN.
Why won't Instagram work in China?
The Great Wall of China is the collective name for a series of walls, built as early as from the 7th century. It was built to protect territories of China from external nomadic groups. Over the years, it has stood unshakeable and immovable. Its digital equivalent is the Great Firewall of China. In simple terms, this depicts the strict security that exists within China's internet borders. Like many animals in different ways mark their territoriality to prevent external intrusion, China has guarded its internet boundaries with these firewalls. What this means in real-life situations is this: if it's not from China, it probably will not work in China.
Last we checked, Instagram is an America-based corporation. It automatically implies that there are problems with its functionality in China and its borders.
How can Instagram work in China?
The solution to the problem is in three words: Virtual Private Networks. VPN for short, true to their name, these networks provide you with a transiently untrue (virtual) location. This could be anywhere outside of China, where Instagram services work.
Think about it. Since the problem is only China-confined, it would mean that anywhere outside China without such a firewall protocol will support Instagram use. It's simple, really.
"But how do VPNs change my location?" you may ask. With temporary IP addresses. IP addresses are a series of numbers, interspersed with full stops. They somehow indicate the origin of the internet signal – your location. By masking your IP address, and providing you with a new one, VPNs can 'fool the internet' into thinking you're elsewhere, say Scotland, for instance. And, abracadabra. Your Instagram comes alive.
The best VPNs to help you access Instagram from China
Regardless of where you are, you deserve all the fun that Instagram offers, and frankly, more. Here, we offer you the best VPN service providers that have been tested and trusted to help you access Instagram in China. Without further ado, let's review them.
ExpressVPN

Features
Number of servers: More than 3,000
Speeds: Unlimited
Server locations: 160 in 94 countries
Maximum devices supported: 5
24 live chat: Yes
30 day money back guarantee: Yes
Pros/Cons
Fastest VPN out there
Strict no logs policy
256-bit AES encryption
ExpressVPN is one of best VPNs to use Instagram in China. As one of the oldest VPN services in the industry, they have had more time to evolve and provide their clients with privacy and security.
With servers in over 160 locations in 94 plus countries, ExpressVPN boasts of an extremely wealthy server base. Leveraging on this number, the VPN service provider offers reliable internet connections and speeds, and you can switch between servers as many times as you like. Each server has its private encrypted DNS, which guarantees even faster and safer connections.
ExpressVPN has user-friendly software for Windows, Mac, iOS, Android, and Linux operating systems. Beyond operating systems, it is available on routers, game consoles, and Smart TVs.
VPN split tunneling is one of the advanced features of ExpressVPN. With it, you can select the applications on your device that you want the VPN service for.
Security systems worldwide run on the AES-256 encryption system, and this is what ExpressVPN uses. Operating a strict no-logging policy is also good news. This means records of your traffic data, DNS queries, or any other means of identification, will never be recorded.
ExpressVPN runs a commendable 24/7 customer care service to put you through technical issues.
Pros:

Fastest VPN out there;

Strict no logs policy;

256-bit AES encryption;

Lowest price: $6.67
NordVPN

Features
Cryptocurrency accepted? Yes
Simultaneous connections: 6
Dedicated IP-addresses? Yes
Servers: 5342 in 58 countries
Pros/Cons
Lots of pricing options
Netflix support kept up to date
256-bit AES encryption
NordVPN is a top-class VPN and one of the leaders in its industry, perfect for accessing Instagram in China.
With AES 256-bit keys and Double VPN features, security is first class. The double VPN allows routes your traffic through two servers. This makes your connection more secure.
With strict no-logging policies and the automatic kill switch feature, you can never be more convinced of your internet privacy than with NordVPN. Think of an automatic kill switch as a safety net. On the improbable occasion that your internet connection is breached or your privacy and security is unduly compromised, the kill switch shuts down your connection.
NordVPN offers high speeds that guarantees that your connection is as fast as possible. This means that uploading high-res pictures, and more importantly videos, will be done in no time. Furthermore, the VPN allows you to stream live movies glitch-free, and each of its over 5200 severs has unlimited bandwidths.
NordVPN works on almost all the relevant operating systems out there. These include Windows, Mac, Linux, Android, and iOS. Up to 5 people, on different devices, can enjoy the benefits of only one NordVPN subscription plan. So, you and your friends can all access Instagram from China.
Pros:

Lots of pricing options;

Netflix support kept up to date;

256-bit AES encryption;

Lowest price: $3.71
Surfshark

Features
Free trial? Yes
Simultaneous connections: unlimited
Ad blocking? Yes
Servers: 1000+ in 61 countries
Pros/Cons
No footprints
Allows torrenting
256-bit AES encryption
It's only appropriate you use SurfShark while you surf the web, isn't it? Touché? We don't think so.
ExpressVPN allows a maximum of 5 users; NordVPN allows a maximum of 6 users. Useful as these plans may be, they utterly pale in comparison, placed side by side the beastly SurfShark. SurfShark provides for an unlimited number of users, all from a single subscription. Yes, we know it's quite difficult to wrap your head around, but it is the truth. This, we must admit, is commendable.
What this means is that you and all your friends can connect with people all over the world via the social media app that is the rave of the moment — Instagram.
"This content is not available in your country" is probably as annoying as a constantly buzzing mosquito in your ear. Put an absolute end to such frustration by using SurfShark. With this VPN provider, you can enjoy everything good that the internet has to offer, regardless of the restrictions in China. With instant and secured access, you can keep up with your favorite series and sitcoms from wherever you are in the world.
If a Shark must Surf, she must surf in a clean ocean, don't you think? Surf the Web, free of relentless annoying ads, trackers, malware, and phishing attempts. You never know how much of a relief this is until you experience it.
Strict no-logging policies ensure that there's no monitoring or tracking of your online meetings. Everybody cares, but no one should know. Think of a Kill switch as the lesser of two evils. Abruptly terminate your internet connection, as opposed to compromising your privacy or security. With a kill switch and a no-logging policy, you're as safe as gold in the Zurich Cantonal Bank.
Pros:

No footprints;

Allows torrenting;

256-bit AES encryption;

Lowest price: €2.49
PureVPN

Features
24/7 support? Yes
Simultaneous logins: 5
Dedicated IP-addresses? Yes
Servers: over 2000
Pros/Cons
Port forwarding
Servers located all over the world
256-bit AES encryption
How would it feel if you could somehow experience the internet in all its purity? Torture yourself with the imagination, or get yourself PureVPN. With such a brand name, you can expect that they claim to be the world's fastest VPN service. So, you don't have to worry about videos buffering while on Instagram.
Like security around POTUS, 256-Bit encryption, and kill switch, to name a few, surround your internet connection. PureVPN boasts of many add-ons that help boost its general functions. These include port forwarding (prevents hackers from exploiting loopholes), and dedicated IP (for people who aim to complete control over their reputations online), amongst others. An IPV6 leak is a seemingly inevitable error for most VPNs. This, however, is not the case with PureVPN
Its base operation is in Hong Kong. This is smart, and instructive, in that Hong Kong is not keen on unnecessarily demanding laws on VPN industries like some countries are. Hence, their claim to a strict no-logging policy indeed stands unshakable.
Pros:

Port forwarding;

Servers located all over the world;

256-bit AES encryption;

Lowest price: $3.33
Ivacy VPN

Features
Cryptocurrency accepted? Yes
Simultaneous connections: 5
Supported devices? All, including TVs
Servers: Over 1000 in 63 countries
Pros/Cons
Streaming support
Support for torrenting as well
Military grade 256-bit encryption
The fifth provider on our list of the best VPNs for accessing Instagram in China is Ivacy. Ivacy offers you privacy. That had to be in their thoughts, someway, somehow. The internet is a crazy place, and privacy seems to be only an estranged term. Ivacy re-enforces the meaning of the word.
Imagine whistling through a crossfire because you have an impenetrable bullet-proof vest. Ivacy provides you a little safety bubble of your own against a thousand harms in the harsh world that is the internet.
You know how badly you've wanted to connect with free public WiFi. Common sense tells you, however, that no good thing comes easy, so you think of everything that could go wrong from connecting. With Ivacy, there's no holding back. With over 1000 servers in 100 locations, their claim of security and privacy is indeed legitimate. AES-256 encryption is no small deal.
Pros:

Streaming support;

Support for torrenting as well;

Military grade 256-bit encryption;

Lowest price: $2.45
Questions to ask before getting a VPN
Before going ahead to get a VPN, there are a couple of things you need to find out. Here are the seven questions to ask before getting one:
How many servers does the VPN have and how are they spread across countries? There's no reason for you to get a VPN that has many Chinese servers if your goal is to use Instagram in China. So, before committing to any VPN provider, make sure that they have enough servers in other countries other than China.
What is the VPN provider's privacy policy? The privacy and anonymity features of a provider should determine the one you eventually go for. So, make sure you ask about these features the onset. You should not go for anything short of a no-logging policy.
How fast are the servers? You'll get frustrated using slow servers, so why get a VPN that has a collection of them?
Is there a free trial? You'll not find a lot of paid VPNs with free trials. Instead, most of them offer a money-back guarantee, which is far better, since you'll get access to all the VPN features available.
How many simultaneous logins are allowed? It's a waste of money if you have to get a VPN for every device in your home. So, make sure you enquire about the number of simultaneous connections the VPNs on your checklist allow.
Is there support to help with technical issues? Most VPNs have been simplified so that anyone can use it without breaking a sweat. But sometimes, you'll face challenges that you can't find a way out. In these situations, it is helpful if there is a customer support service to help you.
How much does the VPN subscription cost, and how much can I pay? : The price is usually the last factor to consider before getting a VPN. You have to make sure that you can afford the VPN you intend to get and that it is worth every cent, you'll be paying for it.
What do VPNs hide?
We hear that VPNs help to protect users, but what exactly do they hide? Here are three of those things:
Browsing History
One of the jobs of a VPN is to allow you to browse without leaving traces of your steps behind. However, a lot of browsers keep track of your browsing history without you knowing. By encrypting your data and providing tons of privacy features, you can be assured that your browsing history is safe every time you use a VPN.
IP Address
Apart from your browsing history, cybercriminals are on the lookout to intercept IP addresses and use them to find out what you've been searching on the internet. By masking your IP address and giving you that of one of its servers, VPN providers protect their users' from IP address leaks.
Information on your devices
VPNs help protect information on devices like computers, tablets, laptops, smartphones from online stalkers. So, you can be assured that your private information, like passwords and bank details, don't get into the wrong hands.
In conclusion
If you want to, you deserve to be on Instagram, and your physical location doesn't have to be a restriction. Break out of the boundaries of geographical confinements with these VPN service providers.