Best Free VPN For China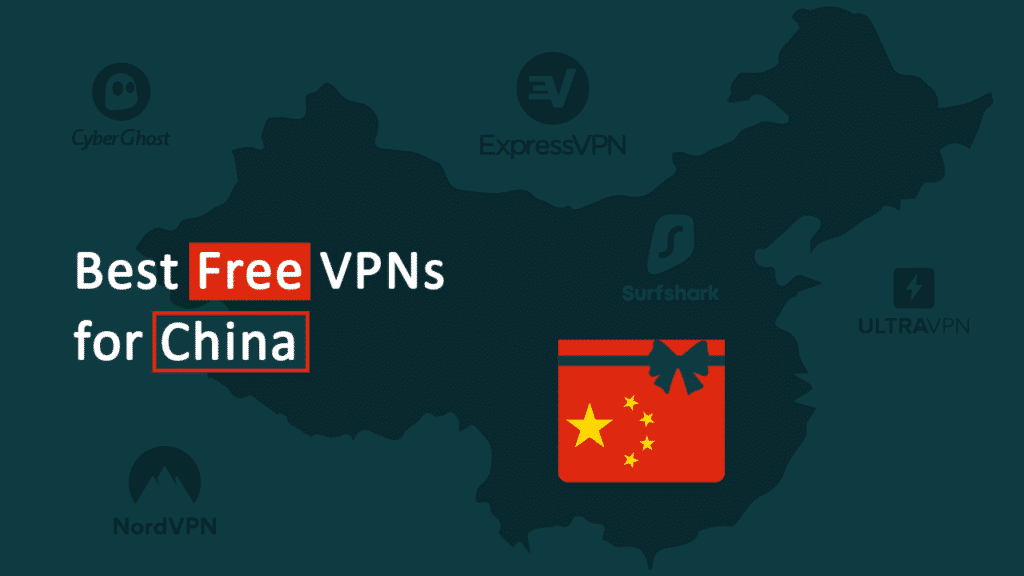 Whether you live in China or simply work in the country, there are various reasons to acquire a VPN service. First and foremost, the government surveillance acts as an obvious reason to get a VPN, such that one can have the privacy they deserve. Removal of geographical restrictions on content such as Facebook, WhatsApp, Instagram and Netflix are also a major reason for getting a VPN.
However, few individuals want to pay for a VPN service, despite the immense value it can add to your life online. That is why, much like other product categories, people look to the free alternatives first. In this article, we will discuss whether there are any good free VPNs out there, and which one is the best free VPN for China.
Can Free VPN Services Be Good?
When you are looking for the best free VPN for China, it might be helpful to understand whether any of the free services can even be good. In our experience, paid VPNs are unfortunately much better than free VPNs. Later in this article we will explain all the reasons for this, but for now we can summarize it shortly:
First off, free VPNs rarely have servers in more than a few countries, so the list of countries you can connect to are limited. China also constantly bans VPN services, so operating a VPN service that works in China is hard for even paid VPNs. For free VPN services this is even more difficult, as they don't have the resources. Also many free VPNs have deep security and safety issues. In general our experience of the speed, connection stability, user experience and customer service are also mostly bad in relation to free VPNs.
Because of this we mostly recommend VPNs with money back guarantee, that you can use for free for 30 days. However, some free VPNs are also known to be better than others, so in the following we will first present two solid VPNs with money back guarantee and then three free VPNs that are decent options.
Recommended VPN Services with Money Back Guarantee
The market for VPN services has exploded over the recent years. That means there is a vast amount of available opportunities. However, some of the paid VPN services also suffer under the same fate as the free alternatives. There are two services that can be specifically recommended among the VPN services with money back guarantee.
ExpressVPN

Features
Number of servers: More than 3,000
Speeds: Unlimited
Server locations: 160 in 94 countries
Maximum devices supported: 5
24 live chat: Yes
30 day money back guarantee: Yes
Pros/Cons
Fastest VPN out there
Strict no logs policy
256-bit AES encryption
ExpressVPN is one of the leading services in the VPN market. They are a trusted help for individuals in need of anonymity, security, and unblocking of content online. The service is recognized for its no logging policy, great selection of high speed servers, and user friendliness.
ExpressVPN is located in the British Virgin Islands. That means the company is under a jurisdiction that does not require them to log your traffic. This way, you can actually have full privacy while surfing on a VPN server through ExpressVPN. If you live in China, this is an absolutely essential point.
Furthermore, ExpressVPN provides a vast selection of servers worldwide. Most of the relevant countries are represented here, especially in terms of getting access to content, such that you can pick and choose yourself. Besides, the vast amount of servers will always ensure you have the highest speeds possible.
Finally, user friendliness is certainly important with VPN services. After all, not everyone is familiar with the technology behind masking your current IP and routing your traffic through a different server. However, ExpressVPN makes it easy. You can connect with simply just one click. If you ever have any questions, ExpressVPN also offer 24/7 customer support. In our test for paid VPNs for China ExpressVPN also ranked first.
Pros:

Fastest VPN out there;

Strict no logs policy;

256-bit AES encryption;

Lowest price: $6.67
NordVPN

Features
Cryptocurrency accepted? Yes
Simultaneous connections: 6
Dedicated IP-addresses? Yes
Servers: 5342 in 58 countries
Pros/Cons
Lots of pricing options
Netflix support kept up to date
256-bit AES encryption
NordVPN pretty much falls into the same category as ExpressVPN. They reign on the top of the market, and few services can compete with them. The company that was founded in the Nordic areas, but have since moved to sunny Panama, offers a great VPN service that will certainly help you greatly.
As mentioned, NordVPN is located in Panama. This is of great significance, because Panama is located outside of both European and U.S. jurisdiction. These zones require logging from VPN services. Since NordVPN is located outside of the zone, they do not log your traffic, and therefore they do not even have the chance to share it with the government for instance.
Furthermore, this VPN service provides servers in pretty much every country one could think of. This allows you to unblock content in countries as different as the U.S. and Taiwan. With such a wide variety of servers, ExpressVPN helps you essentially to open up the Internet. The big selection also ensures your access to the best servers.
Both the registration and installation goes by quickly with this user friendly service. When you want to connect to a server, all you need to do is simply click a country on a map within the user interface. The NordVPN program will then quickly, usually within a second, connect you to the best possible server in that specific country.
Pros:

Lots of pricing options;

Netflix support kept up to date;

256-bit AES encryption;

Lowest price: $3.71
Recommended Free VPN Services
If you are insistent on trying a free VPN service, there are some okay alternatives out there within this segment too. For instance, it could be useful to try a free VPN service to see what the technology can do for you, or if you only need it for a one-time use, it could also be a beneficial tool for you. We have reviewed the three best free VPN services in the market in our perspective.
TunnelBear

Features
Cryptocurrency accepted? Yes, bitcoin
Dedicated IP-adresses? Yes
Simultaneous connections: 5
Locations: 28 countries
Pros/Cons
Unlimited browsing
Account manager
Military grade encryption
Free version allows only 500MB data
Tunnelbear provides both free VPN services and paid subscriptions. The free version comes with many perks, as well as some limitations that are to be expected with free VPN services. Anyways, Tunnelbear is a serious competitor in the market, and since McAfee just recently acquired the service, more is to be expected.
In their privacy policy, which can be found on their website, Tunnelbear commits to a no logging policy. There is no registry of IP addresses used by individuals, nor are there any reports of Tunnelbear having sold off information about the user activity. That means you can surf freely with their VPN service without fearing a breach of private and sensitive data.
Much like most other free VPN services, Tunnelbear has a limitation on monthly data usage. Their limitation is 500mb of data per month. After you reach this limit, you will have to get a paid subscription. In the big picture, 500mb is not a whole lot of data, although this perception of course also relies on your normal usage.
On the brighter side, the service is extremely easy to use. It takes on the popular map interface, where you simply click on a country on the map to connect with an IP address in the respective country. This process only takes a few seconds, and there is no need to change any settings or configurations.
Pros:

Unlimited browsing;

Account manager;

Military grade encryption;

Lowest price: $3.33
ProtonVPN

Features
P2P support? Yes
30-day money-back guarantee? Yes
Country of origin? Switzerland
Servers: 600+ in over 40 countries
Simultaneous devices: 5
Pros/Cons
Professional support
Modern interface and apps
AES-256 encryption
ProtonVPN is another recognized VPN service with both a free option and several paid subscriptions available. The service differentiates itself from many other free VPN services, both in good and bad ways. Their greatest perk is undoubtedly the amount of data you can use through their program.
Data is actually unlimited at ProtonVPN, meaning you will not need to upgrade once you have hit a certain limit, which is usually the case with free VPN services. However, this does come with a few downfalls. For instance, ProtonVPN is only available in 3 countries and at a medium speed with the free version.
In terms of privacy, ProtonVPN ranks among the best, even as compared to paid VPN services. ProtonVPN has a good reputation within the market, and they are daily following their initial mission – to open up the Internet for everyone to enjoy it with online privacy at the very center of it all.
The free version lets you download the service on one device only. Yet, this experience is quite good. The program is easy to navigate, and connecting only requires one click. Furthermore, ProtonVPN includes functions such as the Kill Switch, which ensures your identity online is never revealed, even if the VPN server cuts out.
Pros:

Professional support;

Modern interface and apps;

AES-256 encryption;

Lowest price: €4
Trust.Zone

Features
Complete anonymity? Yes
Unblocking of all websites? Yes
Pricing options: 4
Servers: 164 in 80+ zones
Free trial: Yes
Pros/Cons
Military grade encryption
Bitcoin accepted
App for mobile devices
As a final option in the selection of determining the best free VPN for China, we find Trust.Zone. This free VPN service helps you effectively hide your online activity from third parties, your ISP, and even the government. Trust.Zone is however only free for 3 days, which is actually comparable to most free VPN services with data usage limitations.
For instance, with a free VPN with a data limitation of 500mb, you could hit the limit within a day. Therefore, the 1GB limitation that Trust.Zone have put on their 3 days of free testing is very sensible. It comes with other great benefits such as 141 locations worldwide as well.
One of the most important aspects of Trust.Zone is their own location. They are located in the Seychelles, which means they are outside the infamous 14 eyes countries. Basically, this means the service will not log any of the IP addresses you have used, nor will they share your information with any parties – simply because they do not have it available.
The service itself is geared towards newer users of the technology, and they make it extremely easy to connect within a matter of seconds. All you need to do is click on the desired country to connect to, and you will immediately acquire the best possible IP address from this country.
Pros:

Military grade encryption;

Bitcoin accepted;

App for mobile devices;

Lowest price: €3
What You Need To Know About Free VPN Services In China
As mentioned above, even the best free VPN for China will come with some sort of limitation. Limitations in terms of traffic, server selections, server speed, logging policy, and more are only naturally. After all, the service is free for a reason, and reduction in quality one way or the other is the price to pay.
Free Means Limited Traffic
The greatest limitation of them all is likely the traffic. Oftentimes free VPN services will only give the users a limited amount of traffic per day. Whether this is 1 GB or 2 GB, the amount of data is usually not enough to sustain your online activity. In terms of surfing, it is more than enough, but the instant you want to stream content or play video games, it does not suffice.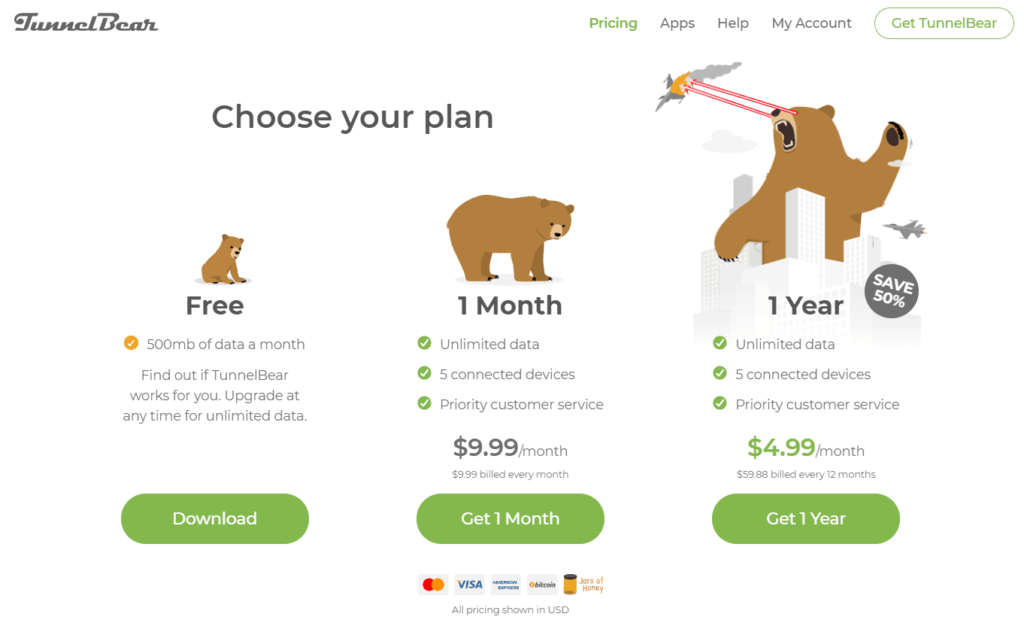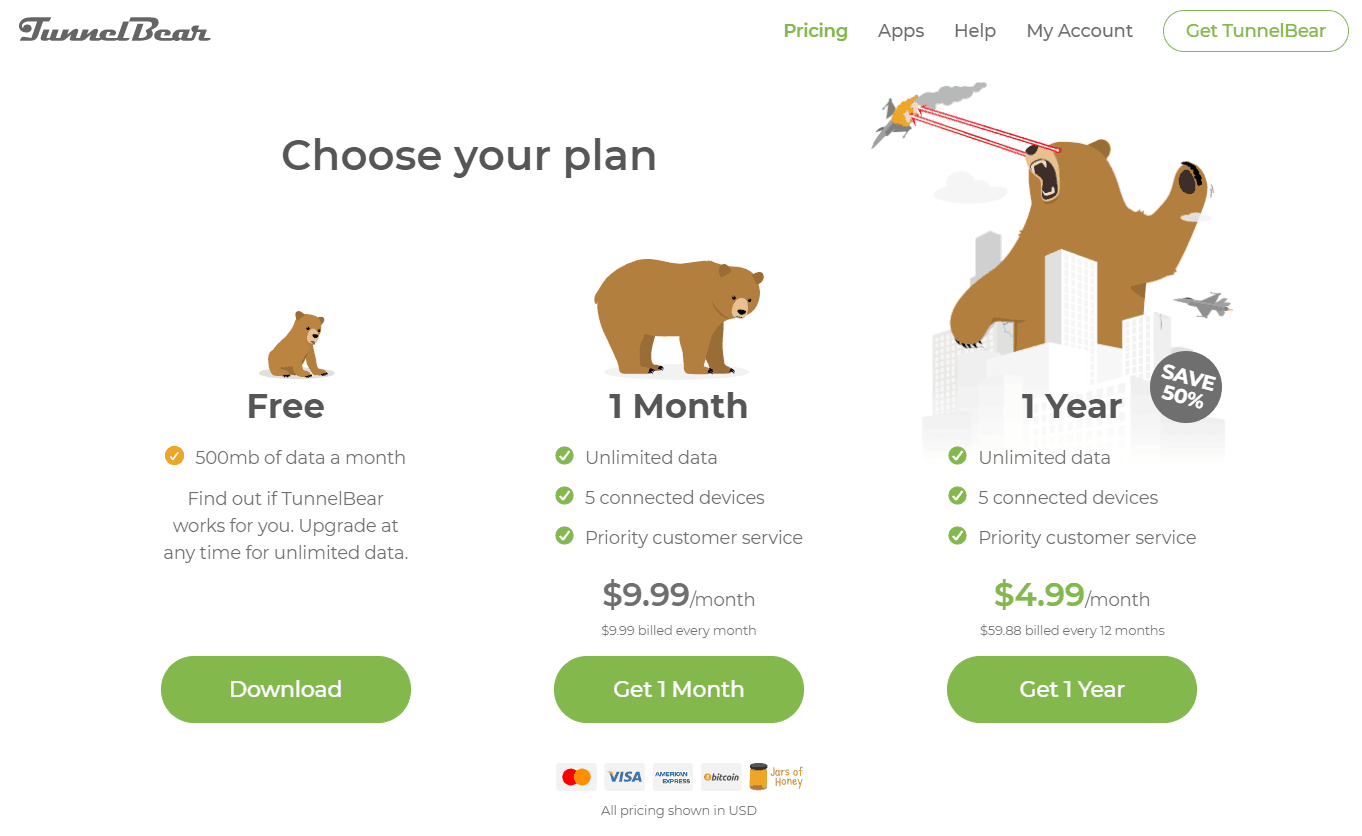 The same goes for downloads or uploads of files. If you would like to download an HD movie, this is normally enough to cap the data restrictions of a free VPN alone. When it comes to streaming, you might luck out and be able to watch half a movie before the service puts a pause to your surfing for the day.
As the Internet grows rapidly, the need for unlimited data usage increases. It is therefore far from beneficial that free VPN services sets a limit to your traffic. If you are one of the few individuals that use less than 1 GB of data online per day, you are safe to use a free VPN. However, if you are the average user, you will spend you quota within the hour.
Free VPN Limitations On Servers and Speed
Many limitations are also put in place in terms of servers and their corresponding speed. First and foremost, the quality on the servers is never as good as for paid VPN services. For instance, if you are looking for the best free VPN for China to watch Netflix, you might not even find one that can ever pass the Netflix IP ban.
The limitations might also apply to server locations in unique countries. While you might be happy to see servers in big countries such as the U.S., UK, and Australia for instance, smaller countries where you might want to watch content in your native tongue are usually not available.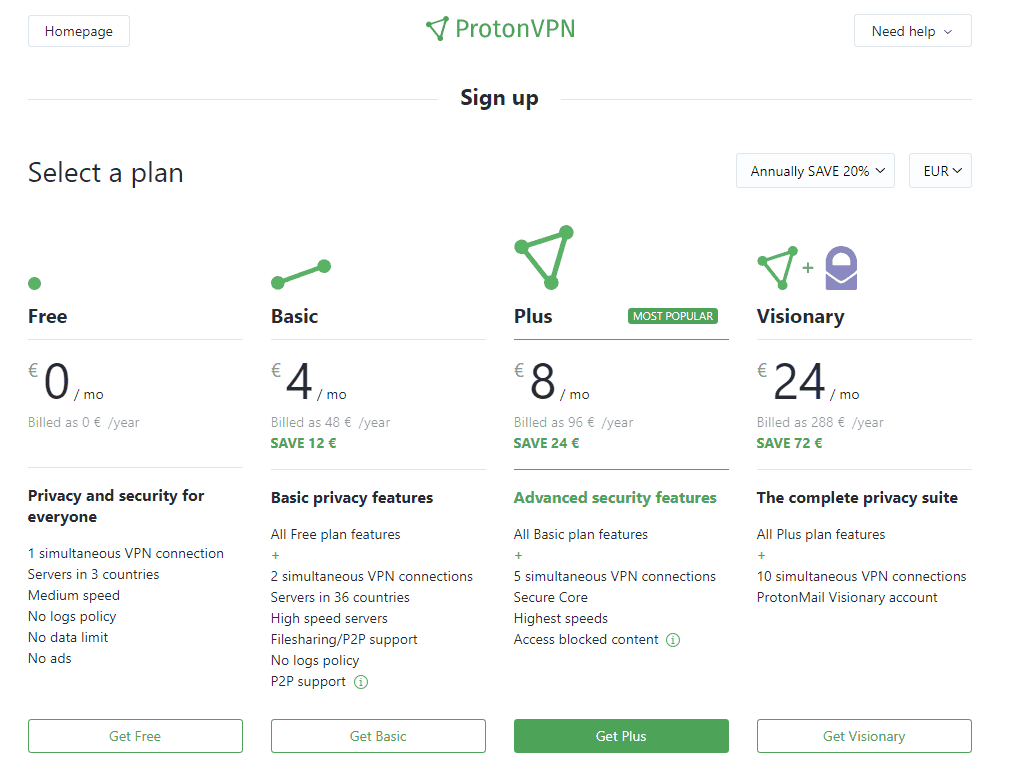 Furthermore, the selection of servers in the bigger countries, such as the U.S. for instance, is normally not as big with free VPN services. If you are looking for the best VPN for China, then you would preferably have many servers to pick from in the U.S., as this after all is the home of great content selection.
The greater the amount of servers, the better the connection quality and stability. With the best VPN services, you can simply connect to a new server in the instant that another service stops working. This might not be an option with free VPN services, as the selection of servers here is never as big.
Logging and Bad Reputations
A major aspect for consideration when looking for the best free VPN for China is to investigate whether the VPN service is known for logging user traffic. This would mean that the service keeps a record of when and how you used the service, which could later be passed on to authorities if they required it.
Unfortunately, most free VPN services are known to log your activity. Basically, that means you do not have the intended privacy when using their services. While you might have privacy in the present, there is no guarantee that your privacy will be breached at some point in the future.
Especially with the current political climate in China, it is not advised to take any chances on a VPN service that has reported logging and sharing or selling of user traffic data. You can read more about this in the terms of the service, which can be easily found on the website of most VPN services.
It is also advised to read up on various reviews of the best free VPN for China. You could possibly get an insight into how the different services are perceived by users, and whether the VPN service in question has a bad reputation or not. A bad reputation is often linked to sharing of user data, which again is something to be avoided.
Paid VPN Services Are Often Cheap
With modern software, it is very common to always look for the free alternatives first. It is obvious to prefer the free over the paid, especially if the differences are not that big. The difference between the best free VPN for China and the best paid VPN for China is minimal. Yet, it is big enough to justify the price of a paid VPN.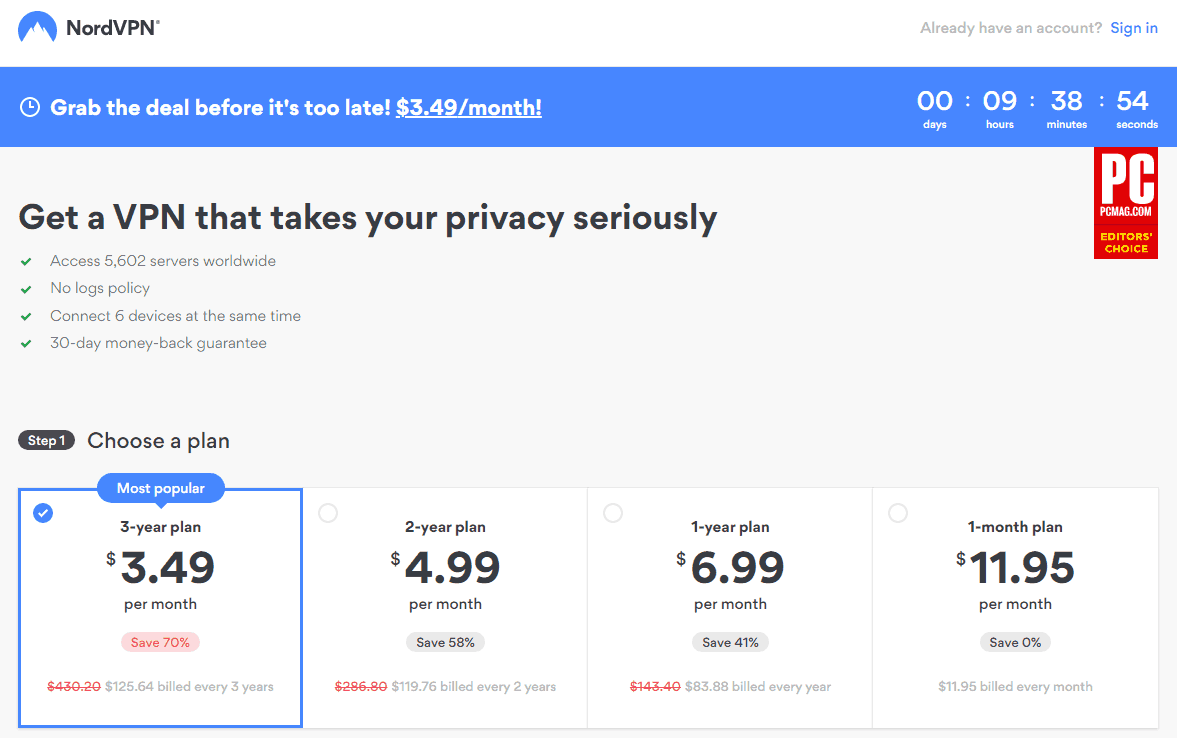 While most people will prefer the free alternative, paid VPN services are usually very cheap. A great service could be subscribed to for as low as a few bucks per month. This fee includes all functions associated with the service, and most paid VPN services provide trials and money back guarantees as well.
Overall, paid VPN services are so cheap, that the added privacy, unlimited traffic, and vast amount of high speed servers, is certainly worth the few extra bucks per month. Although free VPN services can be great, there are many paid VPN services that ought to be considered. After all, some of these are technically free during trials and money back guarantee periods.
What VPN Should I Choose For China?
When looking for the best free VPN for China, there are several viable opportunities out there. The abovementioned services such as Tunnelbear, ProtonVPN, and Trust.Zone are all good options. While free VPNs come with the obvious perk of being free, there are however some downfalls to them, especially when using them in China.
With the infamous government surveillance policy in China, gaining privacy online through a VPN is essential. Furthermore, a variety of servers, as well as unlimited high speed connections, should also be a requirement. For an extra few bucks per month, it is probably best in most cases to pick a paid VPN.
Starting out with a free VPN to test the technology, using free VPNs for a onetime need, or simply exploiting trials and money back guarantees can still be great ways of exploiting free VPN services while in China.