How to Use WhatsApp in China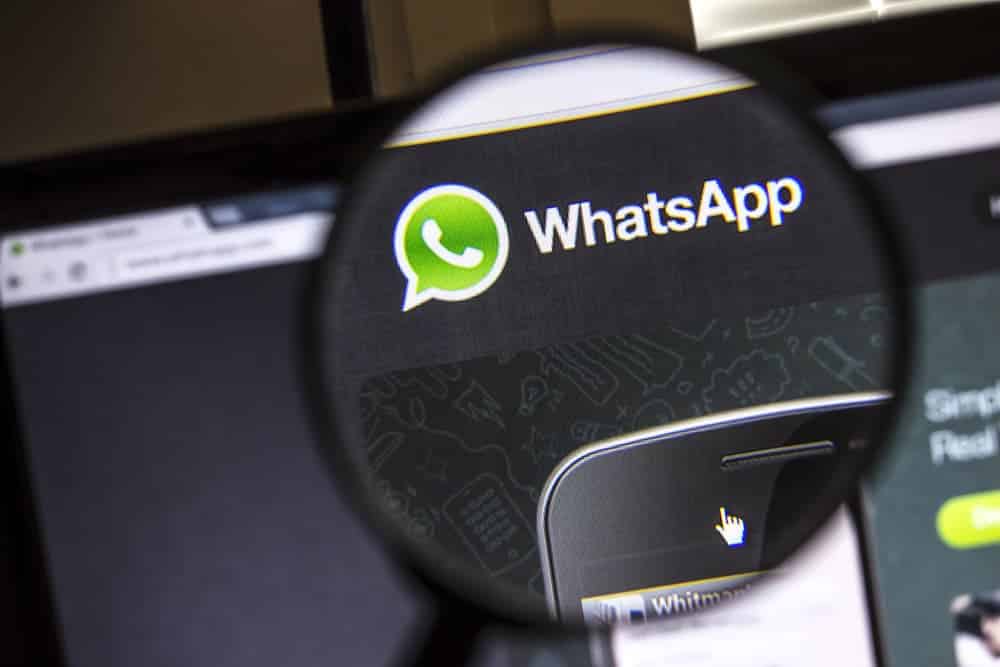 WhatsApp is an instant messaging app owned by Facebook. Hundreds of millions of people love it around the world and make it their choice for texting friends, family, and loved ones. So much so that several billion messages are sent on the platform, not monthly, or weekly but daily. In addition to helping people communicate speedily and effectively via text, it also offers cheap voice calls and video chats as well. Its security is top-notch, and all messages are encrypted, so you don't have to worry about your privacy. 
In spite of all these, in September 2017, the Chinese government blocked the application in China. You, as a person living in China, temporarily or permanently, cannot use the platform. At least, not without the right tools.
The Great Firewall of China makes it a tad difficult to bypass the geo-restriction that prevents you from using WhatsApp in China. Fortunately, this problem can /be resolved by using a Virtual Private Network. 
How can a VPN help you use WhatsApp in China?
When it comes to browsing the internet and accessing information/content online, there are a few processes involved. First, your internet-enabled device sends a message to the server of the website you want to check out. The server gets a few pieces of information about you like your IP address, which practically gives away your location. If the server is geo-restricted, you will be blocked from accessing it. 
In the same vein, China has structured its internet in such a way that you are blocked from using WhatsApp while you are in China. Your IP address gives away your location to WhatsApp and your Internet Service Provider every time you try, and you are denied access.
However, a Virtual Private Network can help you change that by changing or masking your IP address. In addition, it encrypts your data and routes your connection through a tunnel. That way, you would bypass China's firewall, and your ISP would not know that you are actually accessing the site from China. 
What are the best VPNs for using WhatsApp in China?
There are tons of Virtual Private Networks that are useful if you want to stay in touch with your friends and family on WhatsApp, even if you are in China. However, not all these Virtual Private Networks are perfect if you want a great quality of service. As such, we have compiled a list of five of the best VPNs for WhatsApp in China:
ExpressVPN

Features
Number of servers: More than 3,000
Speeds: Unlimited
Server locations: 160 in 94 countries
Maximum devices supported: 5
24 live chat: Yes
30 day money back guarantee: Yes
Pros/Cons
Fastest VPN out there
Strict no logs policy
256-bit AES encryption
Number one on our list today is ExpressVPN. After its establishment over a decade ago, ExpressVPN has been able to grow steadily and consistently. So much so that it can now face the Great Firewall of China and bypass it with relative ease. ExpressVPN has over 3000 servers strategically dispersed around 160 locations in the world across 94 different countries.
This means that you have quite a number of options to choose from when you want to decide which server to route your connection through. However, when browsing the internet generally, the closer a server is to you, the faster your internet speed. As such, connecting to a server from a distance as far away as New York when you reside in China might not exactly be the best idea.
Not to worry, though, ExpressVPN has multiple servers all over Asia. These locations include environs that are relatively close to China, like Hong Kong, etc. With servers that close, you can simply connect, and you would not have to worry about your internet slowing down at any point in time.
In addition, ExpressVPN has top-notch security systems to protect your identity and information on the internet. For starters, it uses a military-grade, world-class encryption system. The encryption system is an Advanced Encryption System that has 256-bit keys. It is important to note that huge bodies and organizations use this system to keep their relevant pieces of information safe from prying eyes as ExpressVPN does for you.
It allows simultaneous connection of up to five devices. That is, yourself and four of your friends in China can text on WhatsApp as much you want when you subscribe. Some might even say it is an excellent avenue for you to come together to share the bill, like paying for Wi-Fi.
Some people here and there believe that ExpressVPN is a bit on the high side in terms of cost. However, this problem is easily solvable if you make the most of their 30-day money-back guarantee, which ensures you get your money back if you are not satisfied. This part is completely free of risks. All things considered, ExpressVPN is really a great choice if you want to use WhatsApp in China.
Pros:

Fastest VPN out there;

Strict no logs policy;

256-bit AES encryption;

Lowest price: $6.67
NordVPN

Features
Cryptocurrency accepted? Yes
Simultaneous connections: 6
Dedicated IP-addresses? Yes
Servers: 5342 in 58 countries
Pros/Cons
Lots of pricing options
Netflix support kept up to date
256-bit AES encryption
Established in 2012, NordVPN is another great Virtual Private Network if you want to enter the instant messaging world on WhatsApp in China. In a total of about 58 countries, there are more than 5500 NordVPN servers dispersed strategically, including Asia. To use WhatsApp, all you have to do is connect to one of these servers and begin surfing the web.
Like ExpressVPN, it has a high-class encryption system. Its security system makes it difficult for anyone to find out what you are doing behind closed doors or bright screens in this situation. To further increase your chances, NordVPN uses obfuscated servers. With obfuscated servers, even if China creates a system that helps them block IP addresses that use Virtual Private Networks, you will be safe. This is so because obfuscated servers route your data in such a manner that no one can detect that you are using a VPN easily. This includes even your Internet Service Provider.
On NordVPN, you have the luxury of connecting six different devices per subscription. That means you get to add five more of your friends to benefit from this with you. The more, the merrier. If you are looking to use NordVPN for your WhatsApp long or short term, you really do not have much to worry about. This VPN offers you plans that range from one month to three whole years.
In all of these plans, NordVPN guarantees that if you are not comfortable with their services after subscription, you can have your money back.
Pros:

Lots of pricing options;

Netflix support kept up to date;

256-bit AES encryption;

Lowest price: $3.71
Surfshark

Features
Free trial? Yes
Simultaneous connections: unlimited
Ad blocking? Yes
Servers: 1000+ in 61 countries
Pros/Cons
No footprints
Allows torrenting
256-bit AES encryption
As sharks are in the ocean, so is SurfShark in the internet privacy industry. While they may not be at the very top of the food chain, they come in pretty close at number three.
In over 60 countries, SurfShark has been able to share its servers such that there are over 1040 of them around. This means you have roughly 1040 servers to choose from if you want to connect to WhatsApp from China.
We cannot really say that we have done justice to SurfShark if we do not mention at least some of its interesting features. The first is the Whitelister feature, which gives you the ability to segment. Basically, with this, you can choose to only tunnel and encrypt one app on your internet-enabled device. This feature will be pretty useful to you if you want the VPN just for WhatsApp. That way, you can be sure that it will not interfere in other parts of your phone.
The second is the CleanWeb feature. This part of SurfShark ensures that you are free from those little annoying adverts while you are texting your people on WhatsApp. In addition, this feature makes sure that you do not have to worry about phishing attempts, threats, malware, and whatnot.
They allow you to connect an infinite number of devices as soon as you subscribe. They have a free trial for you to use on the Android and iOS versions of their software. In addition to this, you can get your money refunded to you in full within the first thirty days if you want to.
Pros:

No footprints;

Allows torrenting;

256-bit AES encryption;

Lowest price: €2.49
PureVPN

Features
24/7 support? Yes
Simultaneous logins: 5
Dedicated IP-addresses? Yes
Servers: over 2000
Pros/Cons
Port forwarding
Servers located all over the world
256-bit AES encryption
PureVPN came to us in the year 2007. It is one of the oldest on this list, and it remains a great choice if you want to use WhatsApp in China. It has several hundred thousand Internet Protocol addresses on all 2000+ of its servers combined. These are the IP addresses that would be assigned to you if you want to use WhatsApp in China.
Not all of these servers are several thousand miles away from you. In Hong Kong, PureVPN has about 24 servers that you can easily connect to. This is great if you want to bypass the Great Firewall of China and enjoy all the chatty benefits that come with WhatsApp.
With a total of five simultaneous connections as well as a thirty-day money-back guarantee in the mix too, PureVPN is really not a bad idea. Of course, they have all the standard security and privacy measures required of a world-class Virtual Private Network.
Pros:

Port forwarding;

Servers located all over the world;

256-bit AES encryption;

Lowest price: $3.33
Ivacy VPN

Features
Cryptocurrency accepted? Yes
Simultaneous connections: 5
Supported devices? All, including TVs
Servers: Over 1000 in 63 countries
Pros/Cons
Streaming support
Support for torrenting as well
Military grade 256-bit encryption
Ivacy is a Virtual Private Network with its headquarters in Singapore. It is dedicated to serving its customers with maximum efficiency, and that, among others, makes it a very reliable option for connecting to WhatsApp in China.
Its kill switch immediately shuts off all data coming in or going out of your phone if your VPN goes off for any reason. This means that even in that brief moment of vulnerability, Ivacy still protects your privacy and ensures no one can figure out that you are using a VPN.
Apart from being able to use this Virtual Private Network on your mobile device for WhatsApp, it also gives you a few more options. It is available on Linux, PS4, Xbox, etc.
To cap it all, Ivacy allows you to test out their services for thirty days. If you do not find it up to par, you can simply ask that you get reimbursed for the money you spent. Your request would be processed as soon as possible, and you would actually get your money back.
Pros:

Streaming support;

Support for torrenting as well;

Military grade 256-bit encryption;

Lowest price: $2.45
Should you use free VPNs for bypassing the Chinese WhatsApp block?
Speaking generally now, the paid version of a product or service is almost always better than the free version. With the paid version, the service providers always have the urge to satisfy customers better because they have now made a financial commitment to receive those excellent services. In addition to this, businesswise, it only makes sense that if a company is not generating enough revenue, especially from sales, the quality of its service will reduce. This reduction in quality could either be drastic or small, depending on different factors.
With that being said, paid Virtual Private Networks are always a better choice. As such, they are your go-to if you want to use WhatsApp in China. Another main reason you should go for a paid version is that we are talking about China here. Going through China's firewall without proper tools is the equivalent of trying to throw a tractor six feet in the air. It is next to impossible. As a matter of fact, there are hardly any free VPNs that you can use to bypass the Chinese WhatsApp block.
However, we understand that free things are free. They do not come at any financial cost, and this makes them more attractive. Nevertheless, we would still recommend that you invest a bit of your money into a paid Virtual Private Network. Most of them give you very reasonable discounts as you commit to longer durations. Apart from that, some even have free trials, and basically, every VPN on our list allows you to test-run their services for thirty days. 
In conclusion
Bypassing the Great Firewall of China and gaining the ability to use WhatsApp is not exactly the most straightforward task to accomplish. However, it is now much more comfortable as there are Virtual Private Networks that automate the entire process. Now, all you have to do is basically push the connect button, and you will be on your way outside the firewall. In this article, we have merely shown you which Virtual Private Networks are the best for achieving that purpose.