5 Best VPNs for Multiple Devices (Updated for 2021)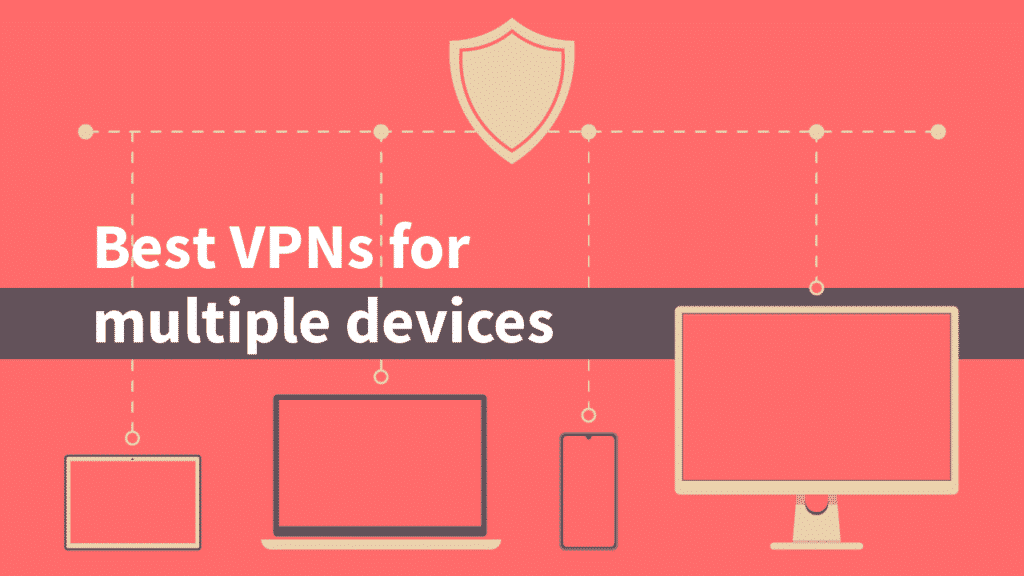 Not everyone may have a whole lot of devices they wish to connect, but some users have as many as 5 – 10 devices that need to be connected to a VPN. As a user with multiple devices, the struggle that comes with connecting your different devices to different VPN accounts is not one that is very palatable. But to stay secure and protected at all times, you need to have your many devices connected to a VPN.
For instance, in cases where you are on the go and need to use a public Wi-Fi. Having your devices connected keeps you secure on your mobile device even while on a public network.  It also protects snooping sites and trackers from accessing your data through any of your multiple devices.
Knowing this, it becomes a burden then to attempt to subscribe to different VPN services to stay protected on each device. This is why a better and more effective way to stay connected at all times has been proffered. It is now possible to have your multiple devices connected to a single VPN depending on the provider you choose.
The 5 Best VPNs for Multiple devices
For many users, having to go through tons of VPNs on the market trying to find a Multi-device VPNs would be a herculean task. Some may want to try, but with the best intentions, and in a bid to save you some time and energy, a list of some of the very best VPNs for multiple devices has been put together for you below. You can look through these VPNs to see all you need to know about them so that you can decide which one is a good fit for you.
How to Identify a Good Multi-Device VPN
There are certain qualities to lookout for when searching for a quality multi-device VPN. Because this VPN would be used for a vast range of devices, it must be an all-purpose VPN, rightly balanced between performance and security.
First, you need to take note of the number of simultaneous connections that the VPN allows. Although some VPNs claim to have multiple device connection features, they only offer a very limited amount and then charge extra if you need more.
You may also want to lookout for VPNs that have 256-bit encryption, and OpenVPN to ensure you are well protected. If you would be connecting your phone to the VPN, also ensure that these protection services are available for mobile phones.
Another key feature to check for, is a 'no-logs policy'. A lot of VPN providers are known for selling, tracking and keeping logs of your online activities. A good VPN provider must keep no logs to avoid a case where your sensitive data is fiddled with or sold.
Apart from its usual protection features, a user may also want to check if the Multi-device VPN has extra protective measures such as the double encryption, anti-malware and ad blocking features. Many good Multi-device VPNs also have an automatic kill switch that activates itself once the VPN connection drops.
If you are a heavy streamer, then you definitely would want to check for P2P connections and special server streamers. You also may like to check for VPNs that have a very fast speed.
Conclusion
With the above list, you have a better idea of what each of these VPN services have to offer. It is however important not to get carried away with features, but remember the need to always have all devices connected to a VPN to avoid malicious trackers and snooping eyes getting hold of your sensitive data. If you're looking to make the most of your money and get great features and services for the price you are paying, ExpressVPN is your best bet. But, if you place more value on having a larger number of devices connected, then you may take delight in SurfShark's unlimited connection fiesta.