The Best Free VPN Services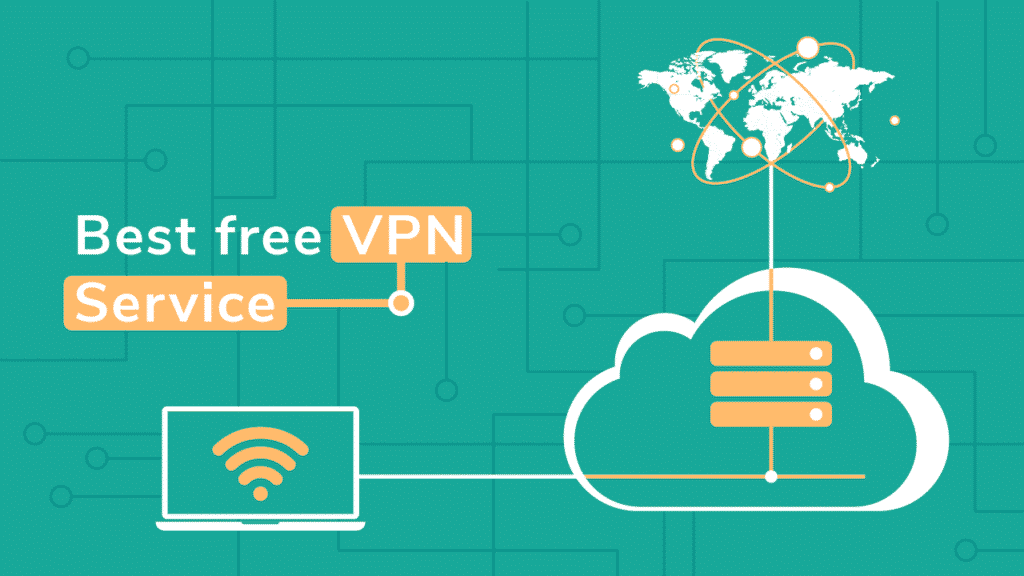 In this article we will be writing about free VPN services. We get an array of questions about free VPN services that we will address in this article. The most important question we get is obviously on how free VPN services work, or if there is any point in getting a free VPN service. We will of course answer these questions.
In addition we will compare free and paid VPN services and see what we recommend for different uses, rate the best free VPN services, tell you how you can get paid VPN services for free, give you pros and cons with using free VPNs, etc.
A short summary, is it possible to get a good free VPN service?
Our short answer to the question on whether or not it is possible to get a good free VPN service is a maybe. We will summaries this in short here, but a longer explaination is given later in the article.
The reasons we often do not recommend free VPN services are these:
First of all, many free services have very low speed.
Second, the free services have very few servers, so the list of countries is often short.
Thirdly, some free VPNs sell their users information to third parties, so your browsing does not remain private.
Fourth, a lot of the free services has limited access so you can only use a certain amount of GB a day.
One of the main reasons we also recommend paid VPN services over the free services is that the paid VPN services are really cheap, especially if you commit for a longer period of time. You can get a VPN for only $3 a month. Most paid VPN services also has a 30 day money back guarantee.
If you want to choose a free VPN service we advice you to try a paid VPN with a free alternative, such as ProtonVPN and Hide.me (see longer down in the article). This is because these VPNs have added many of the functions from the paid plans into the free plans, so they are much better than solely free VPNs, and are also to be more trusted.
At first we will intruduce ExpressVPN, which we think is the best overall VPN with money back guarantee. After we will go through different free versions:
Best overall VPN
First we will present the best overall VPN, which in our opinion is ExpressVPN. The reason we recommend this also in the free VPN section is that ExpressVPN has a 30 day money back guarantee. In this way, you can use the VPN for free for 30 days and then get your money back. Read more about the service below.
ExpressVPN

Features
Number of servers: More than 3,000
Speeds: Unlimited
Server locations: 160 in 94 countries
Maximum devices supported: 5
24 live chat: Yes
30 day money back guarantee: Yes
Pros/Cons
Fastest VPN out there
Strict no logs policy
256-bit AES encryption
ExpressVPN is one of the services that has been awarded as the best in the business, but is still cheaper than the formerly mentioned free VPN services when you register for a paid subscription
The service is available in 94 countries all over the world and offers more than 3000 servers to their users. This is what secures the good speed and stability that they offer and of course the bandwidth is unlimited, versus free VPN services.
Amongst the highlights we also find that this VPN service is really easy to use. Not only do you get a user interface that is designed for the modern user, you also get 24-hour customer service free with your subscription.
The price is also quite reasonable at ExpressVPN. If you choose a 1-year subscription today, it will cost you 50kr per month and you get 3 months for free. It is also worth noticing that ExpressVPN gives their users 30-day money back guarantee, which in theory makes the service free for up to 30 days.
Pros:

Fastest VPN out there;

Strict no logs policy;

256-bit AES encryption;

Lowest price: $6.67
Recommended free VPN services
If you are set on using free VPN, there is a few things you should look at to start with. First of all, researching the services´ reputation could be a good place to start. If the service is known for selling information or this is written clearly in their terms of use, you should back off. HolaVPN is a good example of a free service you are always warned about and you should listen to that.
Second of all you should always check which countries the free VPN services has servers. If you want to connect to a particular server to access content only available there it is not helpful if the service is free but does not offer servers there.  
It is also important to look for what limitations there are on data capacity. If you are going to use a free VPN service for streaming, you should make sure that the service has pretty good capacity. If it does not, you will run out in a matter of hours.
ProtonVPN

Features
P2P support? Yes
30-day money-back guarantee? Yes
Country of origin? Switzerland
Servers: 600+ in over 40 countries
Simultaneous devices: 5
Pros/Cons
Professional support
Modern interface and apps
AES-256 encryption
ProtonVPN is one of the best free VPNs out there in our opinion. Like every other free VPN service, the free VPN service of ProtonVPN can't compete with paid services. Still ProtonVPNs free version is a good alternative for many users. The free VPN service only has three server locations, US, Netherlands and Japan. If you want to connect to a country outside of these countries, unfortunately the free version perhaps is not for you. The free version also has no P2P or Tor. Also the free version only let you connect to one device.
Still ProtonVPNs free version did really good in our tests. The major plus is that ProtonVPN free version comes with unlimited bandwidth. While most other decent free VPN services comes with traffic restrictions, ProtonVPN stands out among the rest. We also experienced the speed of the server as pretty decent for a free service.
ProtonVPNs free version do not store any information about where you signed in from, how long you were logged in or where you logged in from. So the logging policy is very good compared with other free VPNs. If you need to upgrade to a better package, ProtonVPN also has many cheap VPN packages that offer a better server selection and advanced alternatives.
Pros:

Professional support;

Modern interface and apps;

AES-256 encryption;

Lowest price: €4
Hide.me

Features
Number of servers: 1800+
Server locations: 72 locations
Maximum devices supported: 10
24 live chat: Yes
30 day money back guarantee: Yes
Pros/Cons
Has free option
No log policy
Secure connection
Hide.me is another free VPN service. They also offer a really good paid VPN service, so if you enjoy the free version you can switch over to the paid version if you want.
With the free version of Hide.me you get 2gb of data for free every day. This is enough when it comes to streaming and if you are only browsing it is totally fine. However, you can only use this on one unit at a time, so you cannot be logged in on your phone and computer at the same time.
Hide.me gives you servers in 5 different countries, the paid version however gives you 56. The offers are stripped compared to the paid version, but compared to other free VPN services, Hide.me is pretty good.
Pros:

Has free option;

No log policy;

Secure connection;

Lowest price: €4.99
Hotspot Shield

Features
Unlimited data? Yes
Simultaneous connections: 5
Military grade encryption? Yes
Servers: Over 3200 in 80+ countries
Pros/Cons
Unlimited HD streaming
Blocks malware
256-bit AES encryption
Hotspot Shield is a popular VPN service that first and foremost is offered as a paid version. The developers have however chosen to release a free VPN that can be used by any user who wants a free alternative. This is the best free service on the marked according to us.
The first thing you notice is that you get 500mb daily data through Hotspot Shield´s servers, quite generous. As mentioned earlier this is the standard for most free VPN services. If your goal is to watch one episode of a series for free, or maybe just browse the web anonymously for a while, this is a very good alternative.
Hotspot Shield also gives you 256-bit encryption on all browsing through their servers. This is the same encryption most paid VPN services offer. This is actually the same level as the American army, so you are completely protected.
Pros:

Unlimited HD streaming;

Blocks malware;

256-bit AES encryption;

Lowest price: $6.99
Windscribe

Features
Browser extension? Yes
Pricing options: 3
Free trial: No
Unblocking of all websites? Yes
Locations: Servers in 60 countries
Pros/Cons
Military grade encryption
Available on all major platforms
App for mobile devices
Windscribe is often high on the list because of its outstanding characteristics that is offered for free internationally. If you are going to use a free VPN service, this is not a bad option.
The service initially offers 2gb of data a day for free, but if you register with your email this increases to 10gb. This is quite a lot of data to receive for free with a VPN service. The data amount therefore suites a variety of users.
At Windscribe they offer servers in 10 countries, the option of using the service on several units and the speed is OK. If you are going to try free VPN, Windscribe is a good place to start.
Pros:

Military grade encryption;

Available on all major platforms;

App for mobile devices;

Lowest price: $4.08
Free VPN vs paid VPN
The difference between the paid VPN services and the free services is of course big. The reason for this is that the paid VPN services has a lot more capital than the free services.
The paid VPN services has an extreme number of users that monthly or annually pays money for the service, and this is how the paid VPN services can reinvest a lot of their money to make the product better.
The free services do not have this opportunity and has to rely on a small budget made from ad sales amongst others. The free services therefore have a lot less resources than the paid VPN services and therefore has a lot less to spend on evolving their services. This closely correlates with which of the VPN services are the best, which we will describe below.
In the following we will acknowledge some of the main questions a lot of people ask in connection to the free services and compare them with the paid services. It is important to note that all free services do not suffer from these problems, but they are more of a hallmark.
Free vs paid VPN services in terms of privacy
Some tells us that they want to use VPN to get more privacy online and protect themselves against hackers. In connection to this a lot of people wonder if they can use a free VPN service for this. Our answer here is in most cases no, and we will explain why.
One theory is that free VPN services makes money on selling information about your activity online. The value behind which sites you visit, how long you visit them, what products you buy etc. is valuable information for a lot of third parties.
This is written in a lot of the free VPN services terms of privacy. Sadly, very few read these when looking for free VPN services. Therefore, the whole point of using a VPN to avoid being surveillances will be wasted in this process.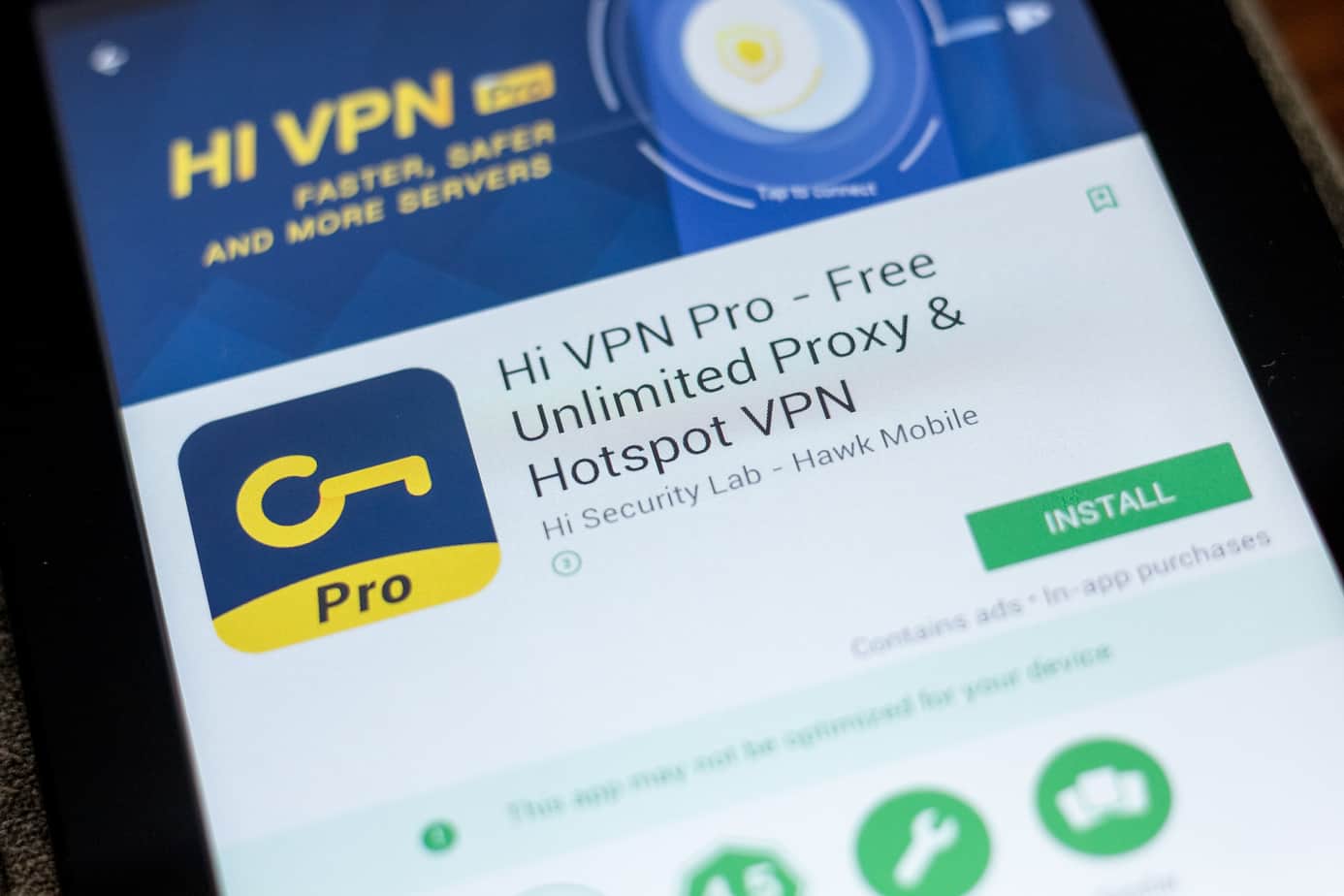 It is not hard to picture that the free services have to do this. They have very low income and has to make money somehow.
The difference between the paid VPN services and the free services is therefore very large. While most paid VPN services offers military level encryption, a non-registration policy, a kill switch to make you invisible amongst other thing, this is the total opposite of the free services where your privacy grows smaller.
If your aim is to improve your privacy online, protect yourself against surveillance and so on, we can conclude that we would never recommend a free VPN service.
It is important to point out that this does not apply to all the free services, but this is the case with a lot. If you are going to use a free VPN service, we strongly recommend reading the terms of use.
Free vs paid VPN services in terms of capacity
Not all free VPN services sells information about your activity online. It is however quite normal to appear totally free for the users but then only offer 500mb of data in a day. For most users, this is practically nothing.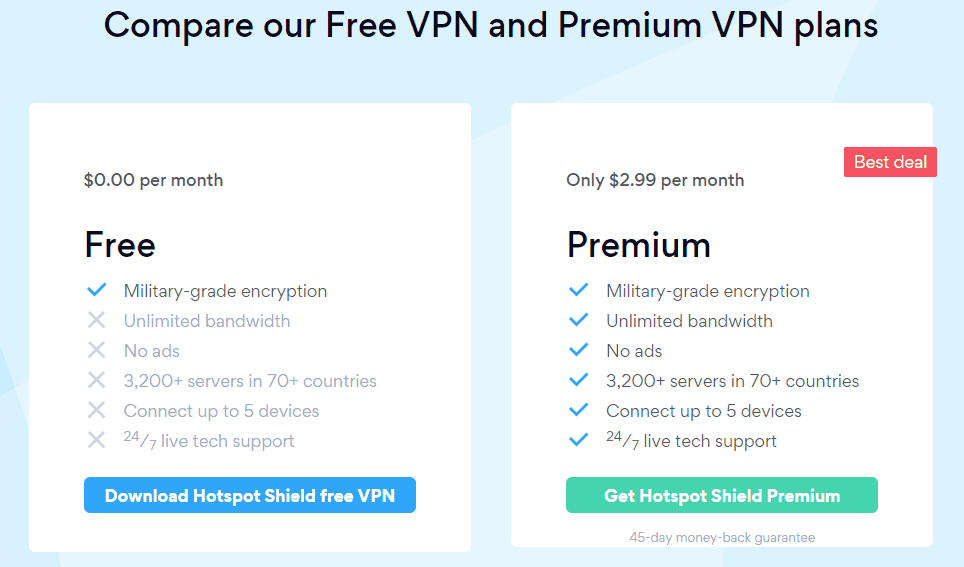 If you are streaming content online, 500mb of data will be uses in a few hours. When your data is all used up, what was once a free VPN service will now offer you a paid option. This is how the majority of free VPN services makes money – with being a paid service in the end. This is typical of services such as Windscribe which is paid services but offers limited free versions.
While the free services often have limitations on data the paid VPN services does not. You can stream as much data as you want.
Free vs paid VPN services in terms of servers and speed
It is not only capacity that is limited with free VPN services. Limitations can also come in form of how many servers the services offer, but also how fast these are.
Normally the best paid VPN services offers servers in around 50 countries, unlike free services who often offers only 10 to 15 countries on their server list. If you want an alternative to watch Norwegian tv abroad, you cannot be certain that Norwegian servers are available with your free VPN service. Then it will be pointless to use this service.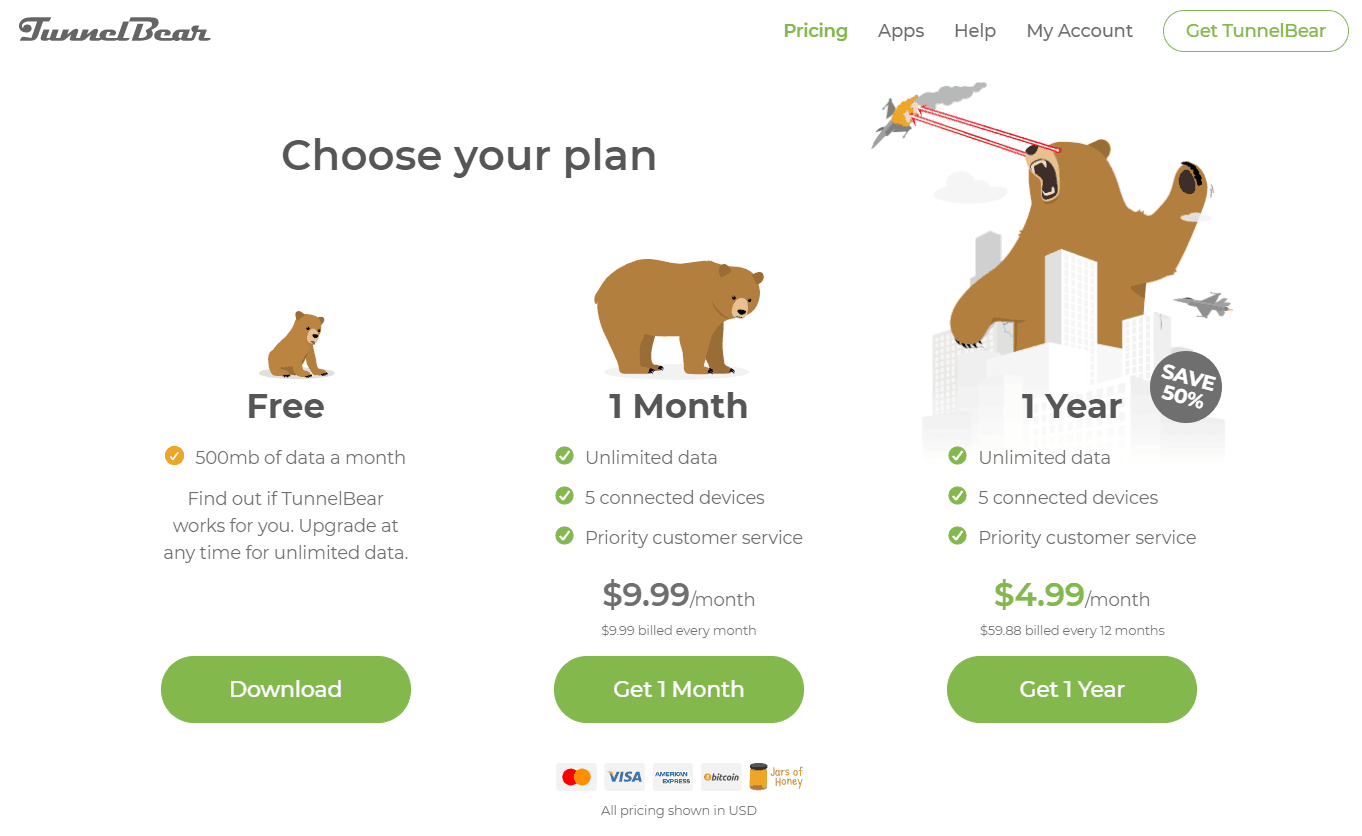 The speed is also important, especially if you are streaming content online. VPN services is known to slow speed down some, but with the best VPN services this loss of speed is barely noticeable. With a free VPN service, the speed will slow down quite significantly so you may be left with a bad streaming experience.
Speed is crucial when using VPN and this is often the biggest problem with the free services.
Free vs paid VPN services in terms of user friendliness and customer service
Free VPN services is often set back in terms of development, as these services was developed with a smaller budget. Amongst the best paid services, the user interface is more adapted to users, so you can connect to your wanted IP-address faster.
It should also be noted that free VPN services rarely comes with good costumer services. If you want help you are pretty much left to yourself. Paid VPN services on the other hand often has 24-hour customer service, and sometimes even in Norwegian.
These two factors are not the biggest problems. You can live without the best user interface and customer service is rarely important when using VPN.
How to test paid VPN services for free
What most people are not aware of is that you can use paid VPN services for free for shorter periods of time. Most VPN services has money back guarantee, often at around 30 days. If you only want to use VPN for a week, you can use your trial period for the paid VPN service for free.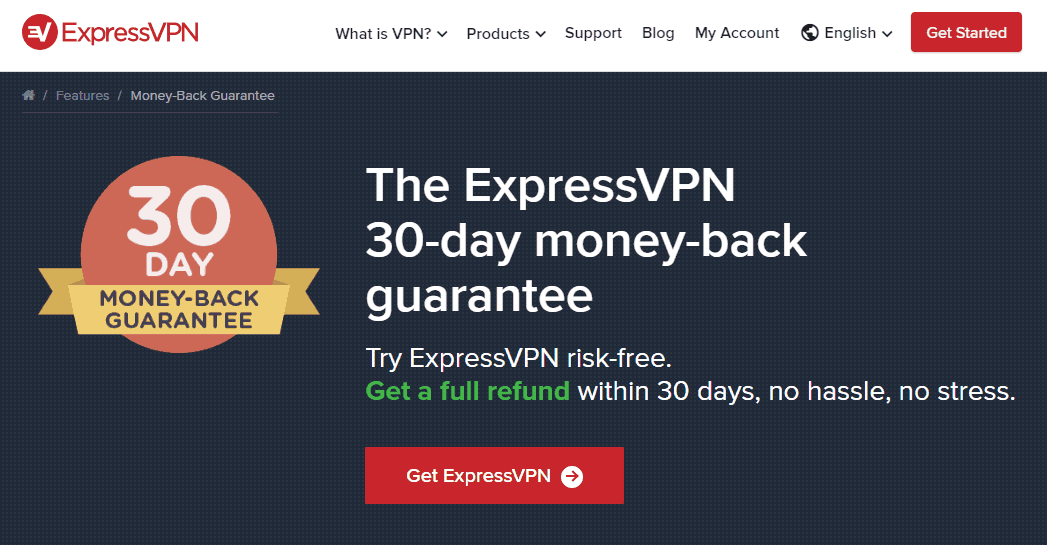 Since most VPN services does not store any «progress» and only demands you to register before use you can take advantage of trial periods at many paid suppliers to make your experience free for longer periods of time. At many VPN-services you can actually register with different e-mails so in theory you can have an everlasting trial subscription. The trick is however a little bit sleazy and will demand some work.
In addition, there are services that gives you free VPN for months in a subscription if you register for several months at a time. There are many ways you can get a paid VPN service for free without having to resort to the bad services on the market.
Should you choose a paid VPN service?
Paid VPN services is just a lot better than free VPN services. Considering that a lot of these log your traffic, sells your information and that most offer very limited capacity and speed, it is a much better alternative to choose a paid VPN service.
Even if most of us does not want to pay for technology you can have for free, you get so much more from a paid VPN service and this makes up for the cost. And also, very few of the recommended VPN services in today's market cost more than 50kr per month.
Often free VPN services will have a lot of the formerly mentioned limitations, and then offer you a subscription. Even though a lot of these are good services they do not make it to the top and they are unreasonably priced for their quality. It is better to just choose a good paid VPN service from the start.
We have looked at some of the most popular paid VPN services too, and these offers both trial periods with money back guarantee as well as free months when you register for longer subscriptions.
Summary
A free VPN service is a good thought in theory. In practice however it is nowhere as good as the paid VPN services. Free VPN survives such as Hotspot Shield, Windscribe, and Hide.me all offer good conditions, but they are simply not good enough and even with the monthly fee on the paid VPN services it is worth it.
This is because of factors such as logging, speed, number of servers, user friendliness and customer service. Even if some VPN services is available for free, they are just not worth it. Paid VPN services such as ExpressVPN and NordVPN can be purchased for less than 50kr per month.  
On top of it all you can get either free months or money back on most paid VPN services. Free VPN services should therefore only be used to see how a VPN service works. If you like the technology behind it, you should switch to a paid VPN service immediately.  
We recommend alternatives such as ExpressVPN and NordVPN as these deliver high quality but are also some of the cheapest services amongst the paid VPN services. This way you can save money even if it is not completely free, but still get high quality!