Best VPNs That Support Lightway: Which VPN Is the Safest?
ExpressVPN is one of the most popular VPN providers in the market. It has features that have strategically positioned it as a provider to beat. Its 3000+ server count gives users an almost inexhaustible range of options. The provider is also equipped with premium unblocking ability. You can get access to any content on any platform of your choice. ExpressVPN is so good that it gets around the notorious Great Firewall of China.
One aspect that ExpressVPN shines is in its available security features. This provider boasts of several powerful features that ensure that your security does not get compromised. What is even more remarkable is that it constantly seeks to improve these features to enhance users' experience.
In this review, we take a look at one of such innovations. It is known as the Lightway protocol. By the end of this article, you will have a fair knowledge of its workings. Let's dive in.
What is a VPN protocol?
A VPN protocol is the foundation of every VPN service. It determines the nature and means of connection between the VPN server and your device. Due to how integral it is, it often sets the pace for the user's experience with the VPN.
Generally, a VPN protocol is any encryption protocol that determines how data is encrypted on the VPN network.
It also determines how data moves between the servers that a provider has. A VPN routes your traffic through several servers. The intention with this is to encrypt your network, keeping it out of the reach of snoops. In addition, it works to change your location, giving you a virtual one that can come in handy in several instances.
You have to ascertain the VPN protocol used by any provider you intend to go with. This is because the protocol determines the strength and speed of your connection. To prevent the unpleasant situation where you experience lags while browsing, streaming, or downloading content, make sure you settle for the best.
Different protocols exist. They include, amongst others: OpenVPN, Layer 2 Tunnel Protocol (L2TP), Internet Protocol Security (IPSec), and Point-to-Point Tunneling Protocol. ExpressVPN recently created its own unique protocol, used exclusively on ExpressVPN apps. The next subheading will provide extensive discussion on it.
ExpressVPN's Lightway Protocol

Lightway is a new protocol created by ExpressVPN. It integrated WolfSSL for its use. WolfSSL is a form of cartography that is so great it has exceeded the stipulations of the Federal Information Processing Standard (FIPS).
This protocol uses significantly fewer lines of code. Thus, it is faster than the other protocols such as OpenVPN and IKEv2. In fact, on its website, ExpressVPN states that Lightway is "light on its feet". This is in reference to the fact that this protocol uses less battery, runs faster, and is less arduous to edit.
Here are some of the specific features and advantages of Lightway:
1. WolfSSL Cartography
As pointed out earlier, Lightway makes use of the WolfSSL cartography library. This library has been independently vetted and even exceeds the stipulations of FIPS. Lightway combines this feature with ChaCha20. This ideally works on mobile devices. It helps with quick encryption on these sorts of devices.
The advantage of this modern encryption architecture is that you get improved security. You cannot compare the security level you get with Lightway to other dated protocols such as OpenVPN.
2. Uninterrupted Connectivity
This is another remarkable feature that the Lightway protocol boasts of. Generally, protocols lose connectivity when there is an interruption in the form of network switches or failure. Thus, when your network switches from 4G to 3G, you may experience a connection failure. This is also the case when you have to switch networks: from your regular internet provider to a WiFi connection, perhaps. However, this is not the same with the Lightway protocol. Your connection remains the same regardless of network switches.
Additionally, this protocol is always on. As soon as your internet connection comes on, your VPN connection kicks into action. This makes for improved connectivity and increased speed because of the faster load time. If speed is a dealbreaker for you, then you should definitely go with this protocol.
3. Power-Saving Ability
Lightway does not demand as much power as the other protocols in the market. Its processor loads are quite smaller, and thus improves its power and battery life.
4. Modern Interface
ExpressVPN boasts that this protocol is built to have a unique modern interface. If you are tech-savvy, then you will find that this protocol will appeal to you. From the smooth integration of its features to the unique interface it has, ExpressVPN gives you class with its Lightway protocol.
Lightway protocol employs a minimalist interface. The codes are cleaner and a reduction – to the tune of over 90% – of what you find with the regular protocols. This reduces the possibility of infiltration from bugs and other malware. It also makes it easier to audit the protocol.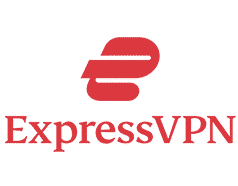 Get 49% off now
VPNs that Use the WireGuard Protocol
WireGuard protocol is quite similar to Lightway. Both protocols are quite remarkable because of the great features that they both have. For one, both make use of modern architecture that makes them a favorite for users. Further, they are equally fast and provide stable connections to users.
Below, you will find a list of the top 5 VPNs that make use of WireGuard protocol.
Conclusion
This discussion started with examining ExpressVPN's Lightway protocol. At this point, you should already know that this protocol offers you the best value all round. Furthermore, we discussed certain VPN providers that make use of the WireGuard protocol – a sister protocol to Lightway. If you are looking for VPN providers with stellar security protocols, the ones discussed on this list are your best bets.