Best VPNs that Support Lightway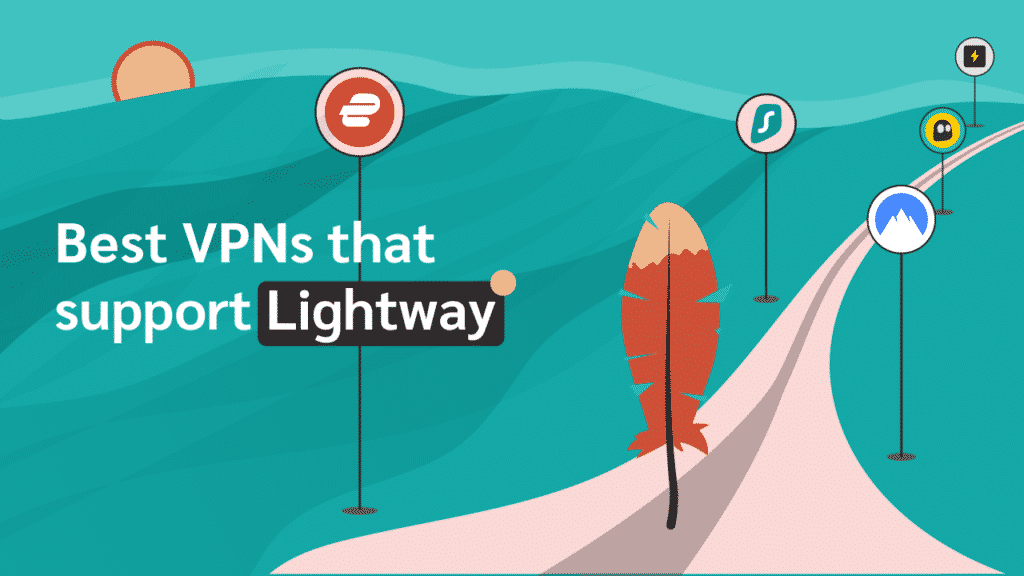 ExpressVPN is one of the most popular VPN providers in the market. It has features that have strategically positioned it as a provider to beat. Its 3000+ server count gives users an almost inexhaustible range of options. The provider is also equipped with premium unblocking ability. You can get access to any content on any platform of your choice. ExpressVPN is so good that it gets around the notorious Great Firewall of China.
One aspect that ExpressVPN shines is in its available security features. This provider boasts of several powerful features that ensure that your security does not get compromised. What is even more remarkable is that it constantly seeks to improve these features to enhance users' experience.
In this review, we take a look at one of such innovations. It is known as the Lightway protocol. By the end of this article, you will have a fair knowledge of its workings. Let's dive in.
What is a VPN protocol?
A VPN protocol is the foundation of every VPN service. It determines the nature and means of connection between the VPN server and your device. Due to how integral it is, it often sets the pace for the user's experience with the VPN.
Generally, a VPN protocol is any encryption protocol that determines how data is encrypted on the VPN network.
It also determines how data moves between the servers that a provider has. A VPN routes your traffic through several servers. The intention with this is to encrypt your network, keeping it out of the reach of snoops. In addition, it works to change your location, giving you a virtual one that can come in handy in several instances.
You have to ascertain the VPN protocol used by any provider you intend to go with. This is because the protocol determines the strength and speed of your connection. To prevent the unpleasant situation where you experience lags while browsing, streaming, or downloading content, make sure you settle for the best.
Different protocols exist. They include, amongst others: OpenVPN, Layer 2 Tunnel Protocol (L2TP), Internet Protocol Security (IPSec), and Point-to-Point Tunneling Protocol. ExpressVPN recently created its own unique protocol, used exclusively on ExpressVPN apps. The next subheading will provide extensive discussion on it.
ExpressVPN's Lightway Protocol

Lightway is a new protocol created by ExpressVPN. It integrated WolfSSL for its use. WolfSSL is a form of cartography that is so great it has exceeded the stipulations of the Federal Information Processing Standard (FIPS).
This protocol uses significantly fewer lines of code. Thus, it is faster than the other protocols such as OpenVPN and IKEv2. In fact, on its website, ExpressVPN states that Lightway is "light on its feet". This is in reference to the fact that this protocol uses less battery, runs faster, and is less arduous to edit.
Here are some of the specific features and advantages of Lightway:
1. WolfSSL Cartography
As pointed out earlier, Lightway makes use of the WolfSSL cartography library. This library has been independently vetted and even exceeds the stipulations of FIPS. Lightway combines this feature with ChaCha20. This ideally works on mobile devices. It helps with quick encryption on these sorts of devices.
The advantage of this modern encryption architecture is that you get improved security. You cannot compare the security level you get with Lightway to other dated protocols such as OpenVPN.
2. Uninterrupted Connectivity
This is another remarkable feature that the Lightway protocol boasts of. Generally, protocols lose connectivity when there is an interruption in the form of network switches or failure. Thus, when your network switches from 4G to 3G, you may experience a connection failure. This is also the case when you have to switch networks: from your regular internet provider to a WiFi connection, perhaps. However, this is not the same with the Lightway protocol. Your connection remains the same regardless of network switches.
Additionally, this protocol is always on. As soon as your internet connection comes on, your VPN connection kicks into action. This makes for improved connectivity and increased speed because of the faster load time. If speed is a dealbreaker for you, then you should definitely go with this protocol.  
3. Power-Saving Ability
Lightway does not demand as much power as the other protocols in the market. Its processor loads are quite smaller, and thus improves its power and battery life.
4. Modern Interface
ExpressVPN boasts that this protocol is built to have a unique modern interface. If you are tech-savvy, then you will find that this protocol will appeal to you. From the smooth integration of its features to the unique interface it has, ExpressVPN gives you class with its Lightway protocol.
Lightway protocol employs a minimalist interface. The codes are cleaner and a reduction – to the tune of over 90% – of what you find with the regular protocols.  This reduces the possibility of infiltration from bugs and other malware. It also makes it easier to audit the protocol.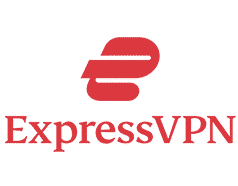 Get 49% off now
VPNs that Use the WireGuard Protocol
WireGuard protocol is quite similar to Lightway. Both protocols are quite remarkable because of the great features that they both have.  For one, both make use of modern architecture that makes them a favorite for users. Further, they are equally fast and provide stable connections to users.
Below, you will find a list of the top 5 VPNs that make use of WireGuard protocol.
NordVPN

Features
Cryptocurrency accepted? Yes
Simultaneous connections: 6
Dedicated IP-addresses? Yes
Servers: 5342 in 58 countries
Pros/Cons
Lots of pricing options
Netflix support kept up to date
256-bit AES encryption
NordVPN is a fantastic VPN in the same leagues as ExpressVPN. ExpressVPN pulls ahead by not so much. In fact, in some instances, NordVPN scores one over its rival. For instance, NordVPN, with its 5000 servers, has close to 2000 servers more than its competition. Thus, if you are looking for a viable alternative to ExpressVPN, you can stop your search at NordVPN.
NordVPN supports the WireGuard protocol. It has its own dedicated WireGuard solution known as NordLynx.
NordVPN, however, has made some modifications to its WireGuard protocol (i.e., to NordLynx) to enhance its effectiveness. The provider layered a double Network Address Translation (NAT) to NordLynx. This has improved its speed, even beyond what WireGuard offers.
Aside from the remarkable speed you get while using NordVPN, you can also access any of its stellar features. The provider unblocks even the toughest geo-blocked platforms. From Netflix to Hulu to Amazon Prime, none can lock you out. You can connect up to 6 devices using just one account. Additionally, subscription rates are quite affordable. You get a 30 days money-back guarantee window when you subscribe to any bouquet. If you have any challenges setting up the account or turning on its NordLynx feature, you can reach out to any of its customer care reps for assistance.
Pros:

Lots of pricing options;

Netflix support kept up to date;

256-bit AES encryption;

Lowest price: $3.71
Surfshark

Features
Free trial? Yes
Simultaneous connections: unlimited
Ad blocking? Yes
Servers: 1000+ in 61 countries
Pros/Cons
No footprints
Allows torrenting
256-bit AES encryption
Surfshark currently supports the WireGuard protocol on its Android, Windows, iOS and macOS apps. For its WireGuard users, the provider makes available dynamic Ip addresses. This is an incentive that works to save data on the platforms.
Additionally, just the same way it works on NordVPN, Surfshark puts the double NAT in place for WireGuard users on its platform. This improves the privacy that each user enjoys with this VPN.
Coupled with the RAM-only feature that Surfshark employs, a kill switch, and zero-logs policy, you can rest assured of unparalleled security while making use of this platform.
Surfshark is about one of the only providers that allow an unlimited number of connections to one account. This is of immense benefit for those looking to share an account with family and friends. You can pool resources with a group of friends to get on one account. There is no possibility of subpar service because of the number of simultaneous connections you employ. This is because this provider also allows unlimited bandwidth. Thus, as long as your ISP allows, you can surf, stream, and download on as many devices as you want.
Finally, Surfshark unblocks a wide range of platforms. You will not have to deal with the pesky problem of geo-restrictions while trying to access your favorite content. You can access quality video content on streaming services such as Netflix, Amazon Prime Video, Disney+, and BBC iPlayer. With Surfshark, security and speed are always assured.
Pros:

No footprints;

Allows torrenting;

256-bit AES encryption;

Lowest price: €2.49
CyberGhost

Features
Connected devices at once: 7
Automatic kill switch? Yes
One click connect: Yes
Servers: 5900 worldwide
Pros/Cons
No logs policy
24/7 live chat
Apps for mobile devices and routers
CyberGhost is most remarkable because it has more than 6000 servers in 90+ locations. This is one of the highest server counts for providers generally. This means that you can hardly run out of options when looking for a server to connect to. It also means that regardless of the location you want to access, CyberGhost has you covered.
CyberGhost supports WireGuard on its Linux and iOS beta apps. CyberGhost has also announced that it has made donations to the team behind the WireGuard protocol.  This is in order to encourage them and fuel their entrepreneurial spirit.
Furthermore, on its website, it states that plans are underway to integrate the WireGuard protocols on other operating systems. At the moment, the fact that this protocol is only available for Linux and iOS devices presents a huge obstacle for users of other operating systems.
However, if you have a Linux device, then you are in luck! The process for installation and set up of the app is not tedious at all. More so, you get to enjoy all of the further perks that come with a CyberGhost subscription. One of those includes its impressive security features' list where you can find blockers for ads, malware, and trackers . You also find DNS and IP leak prevention features.
This provider has relatively cheap plans (especially when considered against the cost of those in the
top-tier.) Additionally, you get a 45-day money-back guarantee while subscribing for the first time. This window is totally risk-free, and you can have a refund whenever you wish to within this period.
Pros:

No logs policy;

24/7 live chat;

Apps for mobile devices and routers;

Lowest price: €2
PrivateInternetAccess

Features
IP cloaking? Yes
Access to US domains? Yes
Devices supported: Over 30 (including iOS and Android)
Firewalls? Yes
Servers: 3000+ in over 25 countries
Pros/Cons
Military grade encryption
Firewall
Completely private browsing
Private Internet Access (PIA) is also another VPN provider that supports the WireGuard protocol. Even more remarkably, its support is across all of its platforms. This provider has extensive information on its website regarding its integration with WireGuard. It shows how the protocol works with its apps, detailing that a connection to WireGuard requires connectivity to both TCP 1337 and UDP 1337 on the VPN server.
For desktop users, there is another perk to be enjoyed while using WireGuard. The provider allows this set of users to enable the "Small Packets" feature in order to beef up speed. To show its commitment to the use of WireGuard, the provider promises the addition of more features with time.
It is important to note that downloading and installation of WireGuard is easy and straightforward for all of the apps PIA offers. Simply select WireGuard in the list of protocols that the VPN has. You should make sure that the PIA app version that you are using is up to date. You may run into complications if this is not the case.
For Linux, you would have to implement the Linux kernel. This can be done automatically. However, in certain situations, you will have to do it manually. This can present a little challenge. But overall, you will hardly have any challenges integrating WireGuard with whatever VPN app that you have.
Generally, apart from making use of WireGuard to enhance its security, PIA also has remarkable security features. The provider has built-in ad and malware blockers. It also makes sure that there are no DNS, IPv6, and WebRTC leaks. You can carry out independent leak tests to verify its claim.
The provider allows you to access content on geo-restricted sites such as Amazon Prime, HBO Go, Netflix, amongst others. Its subscription plans are reasonable. It further gives the standard 30-day money-back guarantee that most top-tier providers offer. After your initial payment, you can request a refund at any point within this window.
Pros:

Military grade encryption;

Firewall;

Completely private browsing;

Lowest price: €2.50
Conclusion
This discussion started with examining ExpressVPN's Lightway protocol. At this point, you should already know that this protocol offers you the best value all round. Furthermore, we discussed certain VPN providers that make use of the WireGuard protocol – a sister protocol to Lightway. If you are looking for VPN providers with stellar security protocols, the ones discussed on this list are your best bets.