Does NordVPN Offer PayPal Payment? (Updated for 2023)
The answer to the above question is no. NordVPN announced the discontinuity of its relationship with  PayPal in early 2019. They announced it via a post published on their website on February 1st, 2019. Since NordVPN shut down its services with PayPal, there was a small uproar of NordVPN subscribers who refused to renew their subscriptions until NordVPN renews their contract with PayPal.
Predictably, it's evident that some users were hit pretty hard by the announcement. We agree that PayPal has been a safe and easy payment option for years. So why did NordVPN do this?
Why did NordVPN remove PayPal as a payment option?
PayPal has been around for about two decades now and is well-known for being a safe and secure way of paying multiple bills without revealing any sensitive information. In an era where credit card fraud is rampant, PayPal and other payment services like PaySafe and Payoneer, seemed like a godsend.
However, NordVPN doesn't see it that way. But since its establishment in 2012, NordVPN has had PayPal as one of its payment options. So, something must have changed somewhere. And it did.
NordVPN claims to have changed its goals. In the article linked above, NordVPN stated that when they first began the company and offered their services, their products were used by tech-savvy people for protecting their online privacy and bypassing global censorship. However, now, NordVPN has expanded and evolved. They no longer want to have their products seen as a niche product, a tool needed for a particular class of people, or for specific jobs. They no longer want NordVPN to be seen as a privilege.
NordVPN wants their service to be a necessity. They want to make protecting yourself online the norm and not the exception. They want to create a VPN service for everyone, and when you look at it in this light, it's quite clear why they discontinued PayPal.
PayPal may be available in a little over 200 countries and support over 25 currencies; there are still some countries that they don't support. However, credit cards like Visa and MasterCard are supported all over the world. NordVPN wants to make payment options that are available to everyone. They want to be an option to everyone and not have them stopped by a fickle thing like being unable to find a viable means of payment.
What alternative does NordVPN provide for payment?
NordVPN decided to use a self-hosting payment solution called Adyen. From what we can see, Adyen looks to be a legitimate company and has reviews from some well-known and reputable companies. However, some NordVPN users have stopped their subscription with NordVPN because of the departure from PayPal to Adyen.
From what we can see, the problem seems to be the payment options remaining. To pay for a NordVPN plan, you can either pay with your credit card or through cryptocurrency. However, it's been a year since NordVPN cut off ties with PayPal, and rather than deteriorate, current users of NordVPN say that paying for NordVPN is even more seamless now. Payment disputes and refunds are easy to sort out since the payment is going to NordVPN directly, without the interference of a third party.

We have searched and found no record of a payment issue that wasn't solved. In our study of the effects of NordVPN's announcement, we have found no lasting ill effects. But for those who are considering the ramifications of using your credit card to pay, let us remind you that you leave your sensitive data in NordVPN's hands all the time. NordVPN is one of the best VPNs available, and we don't believe they'd jeopardize their reputation by stealing from their customers.
To put everything into perspective, let's take a look at some of NordVPN's features.
Features of NordVPN
1. Number of servers
NordVPN has a truly massive range, with over 5700 servers in 59 countries. It also has one of the most concentrated server ranges in the online security industry. All of NordVPN's servers are optimized to reduce the slow down effect using a VPN has on your data. There are servers optimized for both torrenting and streaming. These servers are distributed over countries that have many media streaming services concentrated there or a vibrant entertainment culture such as Japan, the USA, Korea, etc.

2. Security and Privacy
NordVPN has several features for protecting its users' data. They use the best encryption technology available to make sure that their users' data will remain indecipherable until it gets to its destination. There's also a kill switch that shuts down internet-related activities if the connection between the device and the VPN is destabilised. DNS leak prevention keeps all your queries safe. The feature CyberSec protects against malicious websites, ads, and phishing attempts.
For extra protection, you can choose to double encrypt your data and run it through two different servers with the DoubleVPN feature. Or you can encrypt it multiple times by taking it through The Onion Router (TOR) with the Onion Over VPN feature.
3. Streaming and Torrenting
As for streaming, NordVPN can unblock and stream over fifty different media services, including Netflix, Hulu, HBO, Crunchyroll, BBC iPlayer, GYAO, DAZN, etc. NordVPN's feature SmartPlay bypasses the restrictions placed on these media subscription services as you open them. This VPN also has dedicated servers for torrenting, and they're all over the world. So, you can stream and torrent anytime, anywhere, and in the highest quality available.
4. Number of devices supported:
NordVPN is available on Windows, Android, iOS, macOS, Linux, routers, and Android TV. It also has browser extensions for Chrome and Firefox. NordVPN can be used on six devices simultaneously so you can share this VPN with people close to you. If you have any problems, customer service is available through 24/7 live chat and email.
NordVPN provides all of these features for as low as $3.49/month, billed at $125.64 every three years. This is NordVPN's cheapest plan, and, for the quality of service you'll be getting, we think it's pretty cheap.
In conclusion
NordVPN has loads of features that protect your data and information and allows you to experience a free web without breaking the bank. In our humble opinion, this quality may be worth the "risk" of paying with your credit card and not via PayPal.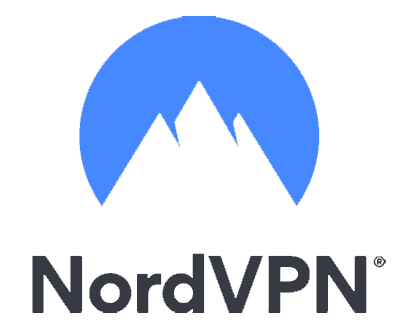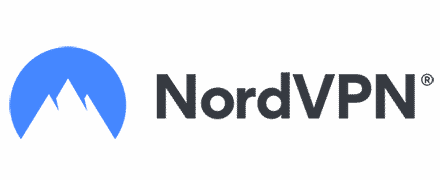 Get 66% off now