Does NordVPN work with Netflix? (Updated for 2023)
Since Netflix started its streaming service, it has continuously delivered and has grown to be one of the largest media companies globally. Available in nearly every country, it has global and location-specific content viewers can digest. In ensuring that country-specific content stays within a country's border, Netflix uses geo-restriction technology to limit access.
With the rise of VPNs, more people are breaking the barriers of geo-restriction. Knowing that it needs to take action against people using VPNs, Netflix has banned IP addresses associated with VPN services. In addition, Netflix has made it more difficult for VPN services to get past its geo-restriction technology; only sophisticated VPNs can unblock most or all of its country-specific libraries.
NordVPN is one of the best and most reliable VPN services in the market. In nearly every test of VPNs, NordVPN is usually one of the best. In this piece, we look at whether NordVPN works with Netflix. In addition, we will discuss the following:
How to access Netflix's American library with NordVPN.
Why you should use NordVPN for Netflix.
Troubleshooting issues with NordVPN and Netflix.
Alternatives to NordVPN.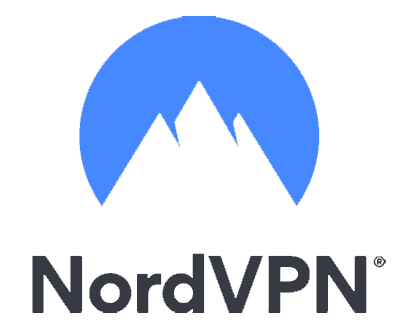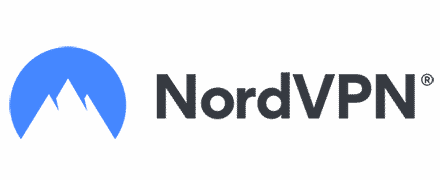 Get 66% off now
NordVPN gives you full access to Netflix content
The majority of individuals that seek to bypass Netflix's geo-restrictions want to access American content; Netflix's American library has a vast amount of content in its portfolio. In the search for a VPN to unblock geo-blocked content, most users outside the US want to know if the VPN they select can give them unrestricted access to Netflix's American library.
Does NordVPN work with Netflix? Yes, it does. NordVPN gives you full access to Netflix's American library, among others. In our test, all servers worked fine with the streaming service, despite its proclaimed fight against IP addresses associated with VPN services. This is a testament to the quality that NordVPN provides to its users.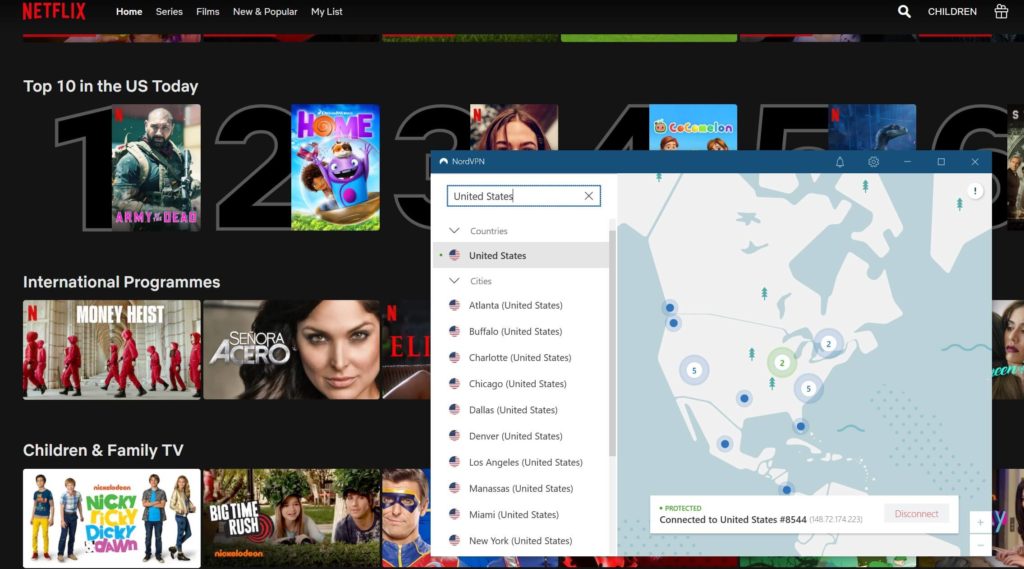 Not only did NordVPN give full access to the American Netflix, but this trend repeated itself in many other countries too. Popular countries for Netflix content, such as UK Netflix, Australian Netflix, German Netflix, Spanish Netflix, and Dutch Netflix, all worked through the use of NordVPN.
Chances are NordVPN works for a majority of countries in surpassing Netflix`s geographical restrictions by altering your IP address. That way, you can utilize NordVPN to gain full access to Netflix`s international library. Remember that you do not need to pay more than what the fees are in your respective country.
By allowing you to gain full access, you can watch whatever version of Netflix you may please. The American Netflix is certainly preferred, but if you are from France living in Germany, altering your IP address back to your home country might be beneficial in terms of accessible content.
Netflix Libraries NordVPN Unblocks
After testing NordVPN's servers on different Netflix libraries, we discovered that NordVPN unblocks many country-specific libraries with no issues. Below, we look at some of these countries and the content they host that is not available elsewhere.
1. United States
The United States is one of the countries with the most extensive Netflix library. With NordVPN, having access to Netflix's American library is easy. Some US-only content includes The Blair Witch Project, The West Wing, The Twilight Zone, Person of Interest, Twin Peaks, Jericho, Arrested Development, and Superbad. All you need to do is open the NordVPN application and connect to a server in the US, and you have access to the above movies and shows.
2.United Kingdom
Connecting to any of NordVPN's UK servers and visiting Netflix's website will give you access to many movies and shows. The following shows and movies are only available on Netflix UK: Thunderbirds, War Games, Cry Baby, The Sun Is Also A Star, Wild At Heart, and Brexit: The Uncivil War. It's also considered one of the best free VPNs for the UK.
3. Canada
Connecting to any of NordVPN's servers in Canada helps bypass Netflix's geo-restriction technology. While some servers might take a few seconds before connecting, others are almost instant. NordVPN will give you access to content exclusive to Netflix Canada, including The Big Ugly, Critical Thinking, Next Friday, Seized, Survive the Night, The Dressmaker, Summerland, Tomb Raider, Alone, Doctor Strange, and Captain America: Civil War.
4. Japan
If you're looking to watch Anime, then Netflix's Japanese library is what you need. Connecting to any of NordVPN's servers in Japan is easy and requires just one click. You have access to content such as Godzilla, Parasite: Black-and-White Edition, Battle of Okinawa, The Wedding Guest, Basilisk, and Gin Tama & Gintama: The Movie.
5. France
While there are a few of NordVPN's servers in France that don't work well with Netflix, most of them are perfect for it. You will have access to content exclusive to Netflix's French library, such as Merci Pour Le Chocolat, A Judgement in Stone, Allied, Le Pari, and Sin Nombre.
6. Australia
Netflix's Australian library also boasts many movies and shows. To use NordVPN to access them, find a server in Australia on your NordVPN application and connect to it. Content exclusive to Netflix Australia include Maverick, Almost Famous, Kiss Kiss Bang Bang, Oxygen, and Excalibur.
NordVPN also unblocks content in several other countries, including South Korea, Brazil, Spain, Italy, Netherlands, and India. Just connect to a NordVPN server in any of these countries you intend to unblock, and you will have access to their Netflix libraries.
Why use NordVPN for Netflix?
There are many VPN services out there that claim they can give you access to Netflix. However, most services today cannot get past the bans that Netflix has put in place. For instance, nearly no free VPN service ever gets past the geographical restrictions put in place by Netflix.
There are only a handful of VPN services that can reliably bypass these restrictions. NordVPN is one of these. However, getting past the ban from Netflix is not sufficient. People do not just want to get a VPN that can bypass Netflix; they want a VPN to make their Netflix experience enjoyable.
All VPN servers experience some speed reduction. This is because internet traffic passes through the VPN server and must go through the encryption process before reaching its final target. However, NordVPN is among the few services that limit this reduction in speed to an absolute minimum. It ensures that you receive high-speed connections, even when connected to its servers. Some ISPs will even go about trying to detect you on a VPN and throttle your speed, so it's up to you to stop it.
This is essential when watching a movie with friends or simply enjoying your favorite TV show after work. Nobody wants to compromise on access to Netflix content by allowing slow and lagging speeds. After all, people best enjoy Netflix content in HD. With NordVPN, you will have no issue streaming content in the best quality available.
How to connect to American Netflix using NordVPN?
Another point of using NordVPN to gain access to Netflix is that it is so easy to use. As one of the most popular VPN services out there, NordVPN has established an extremely user-friendly interface; you can gain access to American Netflix in a few minutes, only needing to follow a few easy steps.
First of all, you need to pay for a subscription and download the app. Go to NordVPN's website, and you will find instructions on how to subscribe, download, and install the application for your operating system. NordVPN might be one of the best VPN services out there, but it is also extremely cheap compared to the competition due to its heavy discounts. It is also noteworthy that it is quick to install, and the program opens lightning fast. After installing, you will need to sign in with your credentials.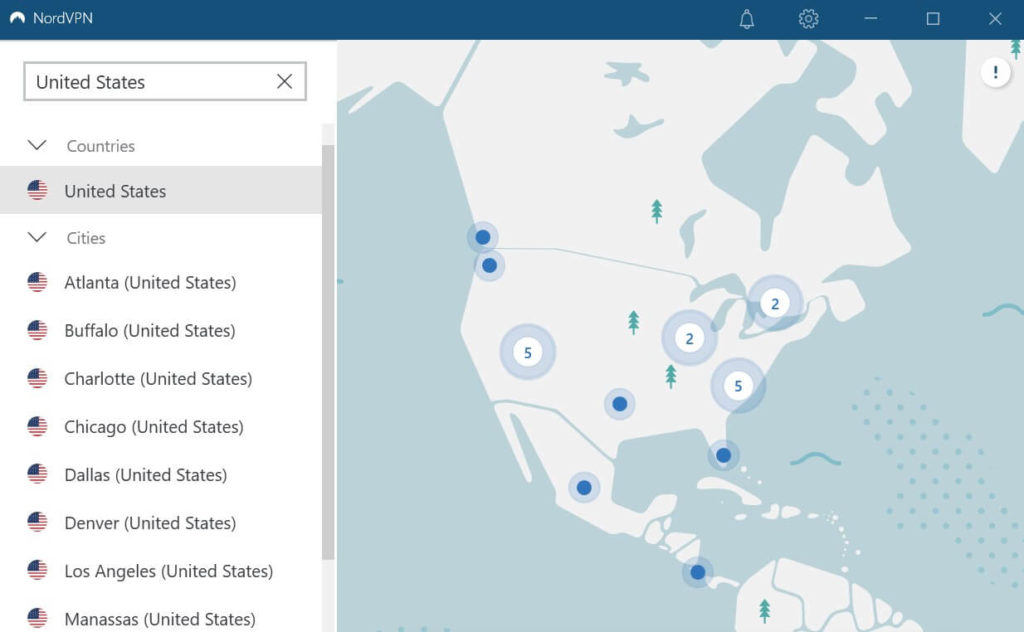 Within the NordVPN application, you can easily connect to your desired server. The servers are visible on a world map. Here, you can enjoy access to servers in several countries on all of the continents. If you wish to connect to American Netflix, simply click on any servers in America on the world map.
Your IP address will change within seconds to look as if you were surfing from a computer in the US. As a result, Netflix will grant you access to its American Netflix library once you visit its website. Since NordVPN has one of the largest collections of servers worldwide, you are almost guaranteed access to several Netflix libraries.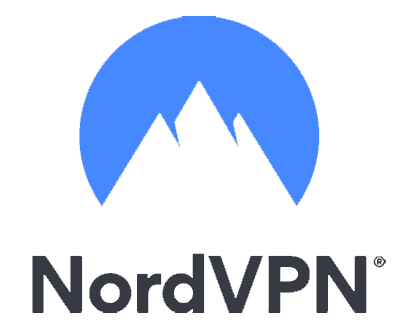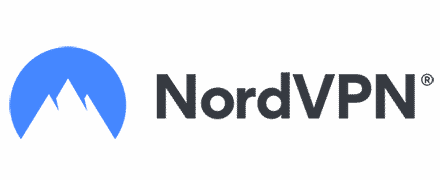 Get 66% off now
Troubleshooting Issues with NordVPN
NordVPN nearly guarantees access to American Netflix and other libraries. However, you might encounter issues using it to unblock content on Netflix. How do you troubleshoot if NordVPN's servers do not give you access to Netflix? Sometimes it can be as easy as connecting to a different IP address in the US. Below, we look at things you can do if you encounter issues.
1. Connect to a new NordVPN server
Netflix has most likely noticed something suspicious about the IP address you used and associated it with a VPN program. That does not mean you cannot gain access in the future, as all you need to do is change your IP address once more. The best way to proceed is to connect to a different American IP address, and then see if that works.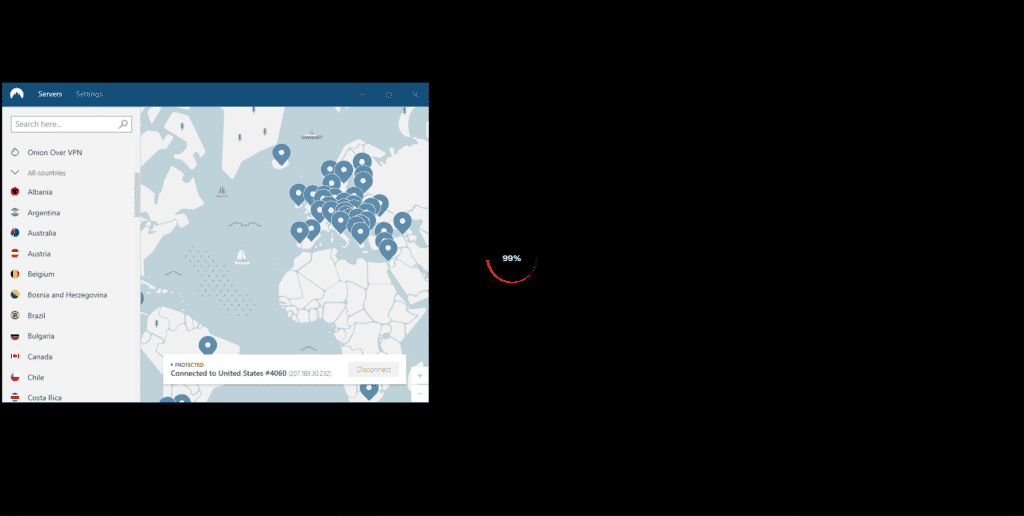 Just disconnect from the current server and connect to a different server. If you try again and NordVPN still does not work with Netflix, you might need more technical solutions.
2. Clear the cache
Chances are that Netflix is seeing that you keep visiting from different countries in short intervals. How do they have access to this information? Well, every time you visit their site, you accept their cookie policy. This way, Netflix remembers you, and visiting the website from three different countries in a single night might raise red flags.
Therefore, it can be important to clear the cache in your browser. Cookies and caches are vital in helping Netflix remember your identity, as well as your preferences in TV shows and movies. However, it comes with the downfall of potentially blocking your VPN from working with Netflix, and therefore clearing your cache might be the solution
3. Contact customer support
For most people, the best solution will be to contact customer support. After all, your subscription covers all aspects of the VPN, including support. Access to NordVPN's customer service is available via live chat, email, and phone 24/7. Whenever you need help, reaching out to their helpful team might be just what you need.
Alternatives to NordVPN to gain access to Netflix
If the abovementioned steps do not work, you need to consider utilizing a different VPN service. Since a service such as NordVPN has a 30-day money-back guarantee, you can simply request your money back and test out another VPN service. However, only a few other services consistently work with Netflix and get past their IP address bans. Let's look at them below.
ExpressVPN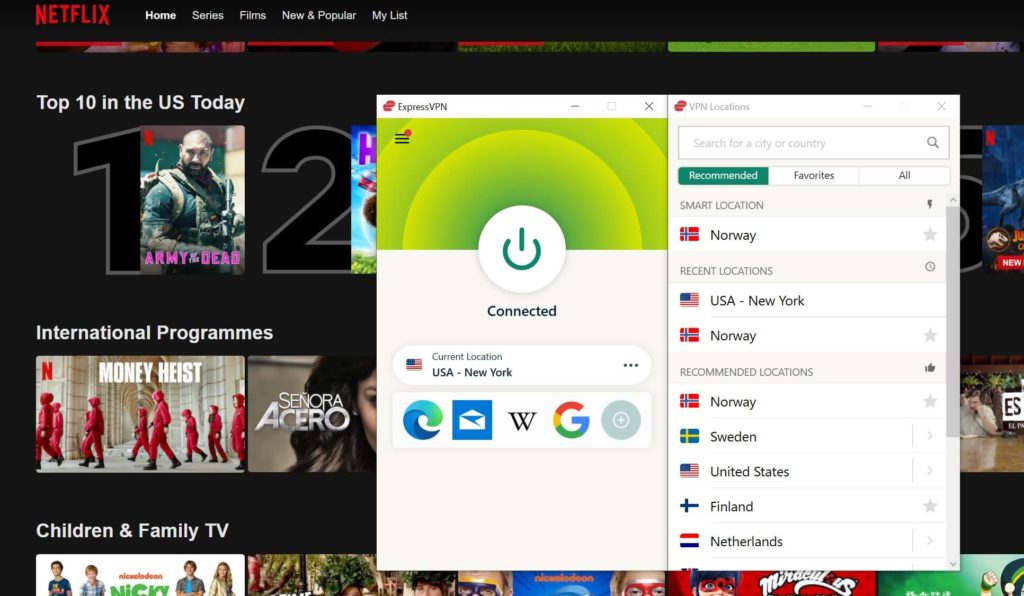 ExpressVPN is one of the best VPNs in the VPN industry. One fantastic perk ExpressVPN has is that, in most cases, it always works with Netflix. Millions of individuals worldwide use it daily to connect with an American IP address and watch US Netflix.
Furthermore, ExpressVPN is another service that is widely known for maintaining the internet speed of its users. Whereas most VPN services will have a notable drop in speed, it is nearly impossible to recognize the speed drop with ExpressVPN. Hence, the streaming of Netflix content through ExpressVPN is very enjoyable, without any compromises.
ExpressVPN offers a 30-day money-back guarantee, so you can be sure to test the VPN provider at no risk. If you are not satisfied with the service, you can simply get a refund. Read our ExpressVPN review.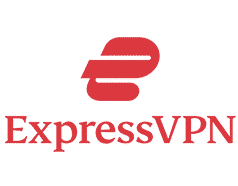 Get 49% off now
SurfShark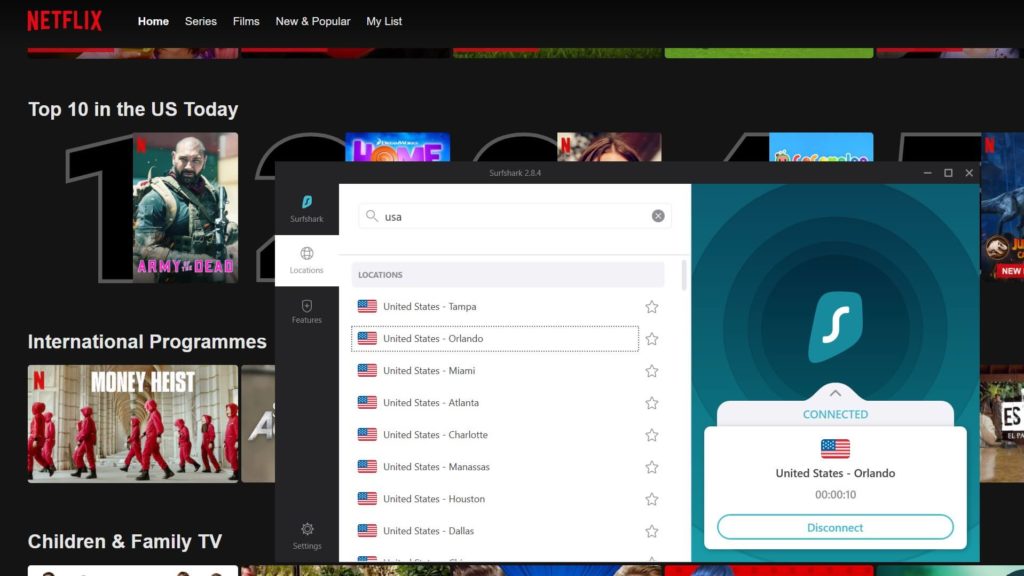 Surfshark is another respected VPN service in today's market. This service has servers worldwide, including important locations that give you massive amounts of options for connections. If you want to use SurfShark for Netflix, not only will it work with the streaming service, but it will also work in various countries.
Most importantly, SurfShark has in our tests always worked when connecting to Netflix's American library. It is also noteworthy that the VPN service maintains the connection rate your ISP gives you. As a result, you can enjoy your streaming experience to its fullest. Read our Surfshark review.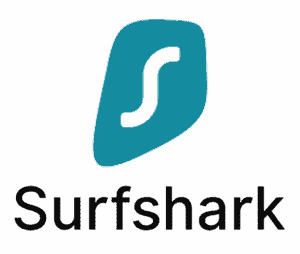 Get 81% off now
Use NordVPN to watch Netflix on tablet and phone
NordVPN is not limited to your computer. Where many VPN services only give you the option to download and use their services for PC, NordVPN extends to both tablets and phones; it is cross-platform compatible. In terms of streaming Netflix content, this means that you can watch the foreign content you would like at your convenience.
NordVPN provides you with complete flexibility to choose as you please. Its software application, which is available for both Android and iOS, is easy to navigate. The mobile app is just as easy to use as the computer version. In addition, you can use it on Smart TVs and streaming devices. You can find the installation instructions for various devices on NordVPN's website.
NordVPN's SmartPlay Feature
NordVPN's SmartPlay is a combination of VPN and SmartDNS technologies. The primary purpose of using SmartDNS is to spoof your location and give you access to geo-blocked content on streaming platforms. To do this, you would need to change the DNS servers of your device to that of the SmartDNS provider (NordVPN in this case). While SmartDNS effectively unblocks content, it does not provide any form of encryption as a VPN does. In addition, you would need to set it up manually for it to work.
The SmartPlay feature takes away manually configuring DNS servers and the lack of proper security that SmartDNS has. It works by default and automatically does its job behind the scenes, allowing you to unblock Netflix and other streaming platforms securely. To get the best of NordVPN's SmartPlay, connect to streaming-optimized servers. SmartPlay is effective for use in Consoles, Smart TVs, Apple TVs, and streaming devices such as Roku, Amazon Firestick, and Chromecast.
How does Netflix know you are using a VPN?
When the message "you seem to be using an unblocker or proxy" pops up on your computer screen when trying to access foreign Netflix content, it is normal to question it. How does Netflix know you are using a VPN? As alluded to earlier in this article, the key lies in detecting what IP address you use.
All computers communicate through the use of IP addresses. Have you ever wondered how an international website knows to display the site in your language? The site does not know who you are, but from the IP address that your Internet Service Provider (ISP) assigns to your device, they can tell what country you reside in.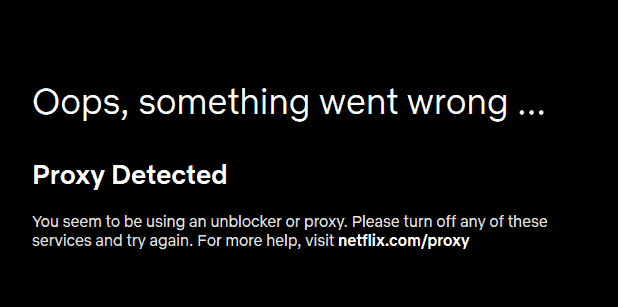 That is – they can know this until you manipulate the IP address through a VPN service. A VPN service makes it look like you visit a website or Internet service with a different IP address. In reality, what you are doing using NordVPN to watch American Netflix, is routing your traffic through an American IP address.
While it should always work, Netflix needs to fight for the rights of producers behind TV shows and movie offerings on its platform. Netflix cares little financially, as you need a subscription to watch their streaming services regardless of using a VPN or not. Still, the producers have indirectly forced Netflix to enforce a ban on VPN usage.
Most free services have no chance of passing the ban, and many paid services struggle too. This is why so many people choose to go with NordVPN, as it consistently works with Netflix.
Netflix streaming issues with NordVPN
Specific Netflix streaming issues could arise with the use of NordVPN. For instance, there could be an issue in starting the video. Refreshing the site might help, as there may have been a disconnection to the VPN, where the actual IP address you are surfing from may have been the one visiting Netflix and not the masked IP from NordVPN.
Furthermore, the streaming issue could be with the server itself. NordVPN is known for having some of the fastest servers around, yet they have so many server parks worldwide that downtime is inevitable. Therefore, if the stream loads too slowly, a natural step is to connect to a different server from the respective country.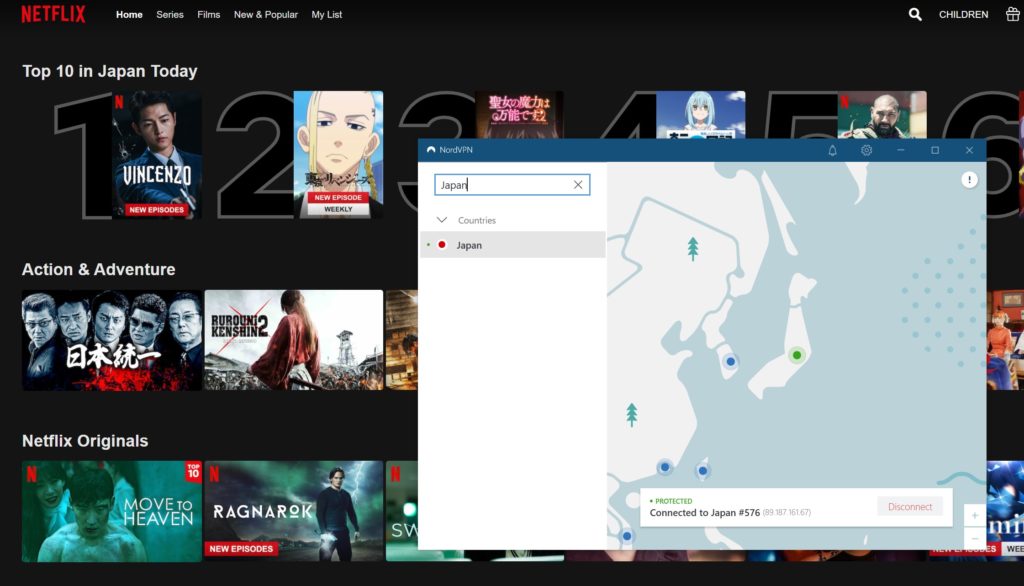 However, some countries are limited as they have a small number of servers, or not all servers can unblock Netflix. If none of their servers work optimally, try to see if other countries offer the TV show or movie you are trying to watch. Netflix has a vast amount of titles that are accessible across borders.
Of course, the issue could be with your Internet or even Netflix too. NordVPN is a recognized VPN service, and chances are it is not their service that leads to lagging, disruptions, or lack of access to content.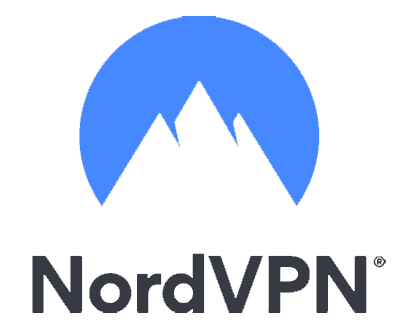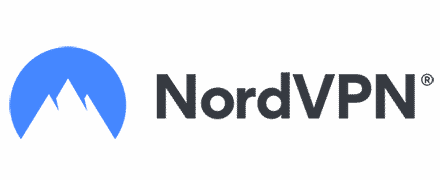 Get 66% off now
NordVPN works with Netflix
Netflix is undoubtedly the most popular streaming service for TV shows and movies. However, many are not happy with the selection in their respective countries. Unless you live in the US, you might not be satisfied with the library available to you on this service.
A VPN service such as NordVPN can give you access to the Netflix library of many countries. Many VPNs claim they can provide Netflix content worldwide, but the international streaming service has come very far in restricting the use of VPNs, and only the best, such as NordVPN, will work today. Furthermore, internet speed and the quality of the streaming are other vital factors to consider.
NordVPN delivers fast and high-quality servers, such that your connection to streaming services like Netflix will leave a positive experience rather than a feeling of compromise. In this way, NordVPN allows you to gain full access to Netflix without worrying about the lagging and low quality that many other VPN services provide.
If you want to watch American Netflix, you should know that NordVPN is the right bet as it continues to deliver year after year. There is no need to look for a VPN anymore – NordVPN is a natural choice for streaming American Netflix!
Read more: