Does Surfshark Work With Netflix?
Netflix has a vast selection of movies and shows worldwide. However, every country it is present in has a different library. While there are movies and shows available in many countries, there is also content exclusive to each country. For example, Netflix US has titles you can find in the Netflix library of other countries but also has US-only content you won't find elsewhere. This is because Netflix does not have the copyrights to make them available in other countries.
As a result, many people worldwide acquire VPN services almost solely to access the Netflix library of other countries, especially US Netflix. However, many VPN services fail to work with Netflix because of its sophisticated geo-restriction technology. In addition, Netflix has invested great efforts into fighting against the use of VPNs or proxies. They have done this by banning IP addresses associated with VPNs.
Surfshark is a relatively new VPN service that continues to deliver on all fronts. In addition to its many servers, fast speeds, excellent customer service, and low prices, Surfshark has many security and privacy features. In this article, we look at whether Surfshark can bypass Netflix's geo-restriction. Also, we will discuss the following:
Why you should use Surfshark for Netflix
How you can connect to American Netflix through Surfshark
Surfshark Netflix troubleshooting
Alternate VPN services for Netflix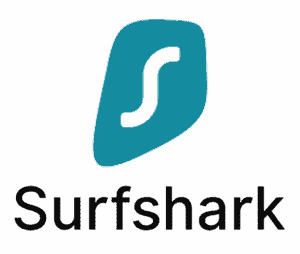 Get 81% off now
How Does Surfshark Perform With Netflix?
Surfshark ranks as one of the most impressive VPN services out there in terms of working with Netflix. In our test of Surfshark, the service did not fail to connect to Netflix, and the international streaming service was not able to identify the fact that we were using a VPN to gain access to American Netflix.
In addition, Surfshark works with way more versions of Netflix, including UK Netflix, Australian Netflix, German Netflix, Spanish Netflix, and Dutch Netflix, just to mention a few of the biggest markets out there for the streaming service.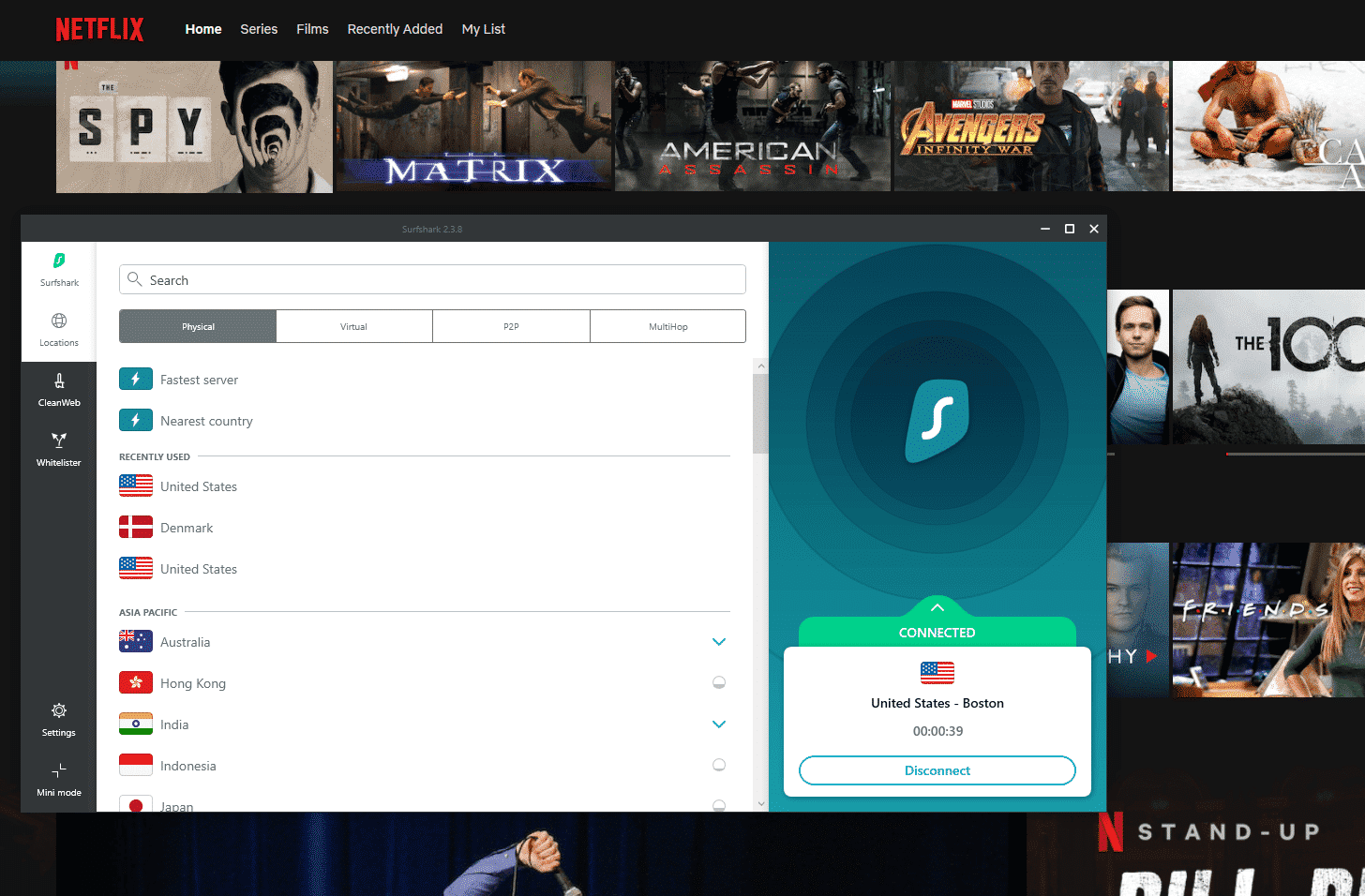 With Surfshark, you can access all of Netflix's content globally, not just in one or two countries. Just change your IP address to the country you would like to unblock, and Netflix will automatically show you their selection. Note that there is no extra cost since the subscription you have in your host country is valid everywhere.
Using Surfshark to access Netflix content is undoubtedly very useful. Most individuals will use it for American Netflix, but there are also other interesting Netlfix libraries globally. Furthermore, sometimes shows are released earlier in certain countries, and you could easily exploit this with the VPN service. Using Surfshark makes you have many options available.
Netflix Libraries Surfshark Unblocks
We can confirm that Surfshark works with at least 14 different Netflix libraries. This means that if you happen to have a Surfshark subscription, you have access to some of the most extensive libraries globally. Below, we look at some of these countries and the exclusive content they have in their libraries.
1. United States
Surfshark efficiently works with Netflix's US library. You are likely to experience good connection speeds and watch in HD. It doesn't matter where you are in the world; as long as you have an internet connection and a Surfshark subscription, you will not have a problem unblocking Netflix US. Exclusive content includes The Twilight Zone, Jericho, and The West Wing.
2. United Kingdom
Depending on where you are, Surfshark's server network in the UK might be close or far. In any case, connecting to any of its servers will give you access to Netflix UK. You will have access to exclusives, including Brexit: The Uncivil War, Cry Baby, Wild At Heart, and Thunderbirds.
3. Canada
Canada is another country that accounts for a significant amount of Netflix subscribers. With at least 4000 titles in its library, connecting to a Surfshark server in Canada will give you unrestricted access to Netflix Canada. Content exclusive to Netflix Canada includes Alone, Summerland, Critical Thinking, and Seized.
4. Japan
Surfshark's Japanese servers work well with Netflix, as they bypass geo-restrictions and give you access to Netflix Japan. Be excited if you're an anime fan because Netflix Japan has many anime shows and movies. Exclusive Netflix Japan content include Battle of Okinawa, Gin Tame & Gintama, Basilisk, and The Wedding Guest.
5. Australia
Netflix Australia also has many titles, and Surfshark's servers in Australia perform well in unblocking Netflix. Oxygen, Kiss Kiss Bang Bang, and Almost Famous are some titles exclusive to the region.
6. France
French Netflix has some exciting titles. You will have access to local and global content using Surfshark to unblock Netflix France. Exclusive titles include Le Pari, Merci Pour Le Chocolat, and Allied.
If you want to access country-exclusive content, open your Surfshark application, connect to a server in the country you intend to unblock, and reload the Netflix website. You can also unblock the Netflix library of other countries such as Germany, Italy, Brazil, Turkey, Singapore, The Netherlands, South Korea, India, and Norway.
Why use Surfshark for Netflix?
Most VPN services today will claim they work with Netflix. But what does "work" actually mean to most of them? Most free VPN services do not work with Netflix at all, while a majority of paid services only occasionally work. Few things are more displeasing than eagerly awaiting an episode of your favorite TV show on Netflix and not being able to bypass Netflix's geographical restrictions.
Instead of wasting time with free VPN services or taking expensive chances on paid VPN services that do not work with Netflix, using Surfshark is a much better idea. In our experience, Surfshark is one of the VPN services that is the most likely to pass the IP address bans that Netflix puts forth on certain VPN services.
However, passing the hurdle is not enough if you want an enjoyable experience. Some services can get you past Netflix`s barrier of geographical restrictions, yet their server speeds are so bad that the compromise is not even worth it. Surfshark, on the other hand, has proved itself efficient in maintaining the internet speed your ISP gives you.
In fact, you will not even notice the drop in speed when using their service. That is essential, as the demands of both HD and 4K streaming from Netflix could be important in the future. To get the most of your streaming experience on Netflix through a VPN service, Surfshark is one of the absolute best choices.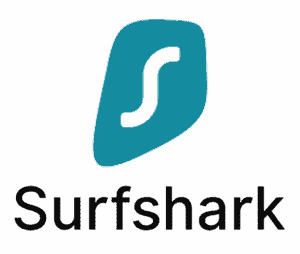 Get 81% off now
How Do I Connect to American Netflix Through Surfshark
First of all, you need to head over to Surfshark's website and register your account. Registering an account is a seamless process and you can do it in a few minutes. Next, you need to choose a subscription package, before downloading the Surfshark application on your operating system.
Both the download and the installation process is usually quick. However, it depends on the state of your network connection. As soon as the download is complete, log in to your account with your username and password. Then you can navigate the user interface of the application. Surfshark's application is easy to use, and with just the basic knowledge of what a VPN does, you can connect to your desired IP address. Next, you need to select an American server location so you can access American Netflix.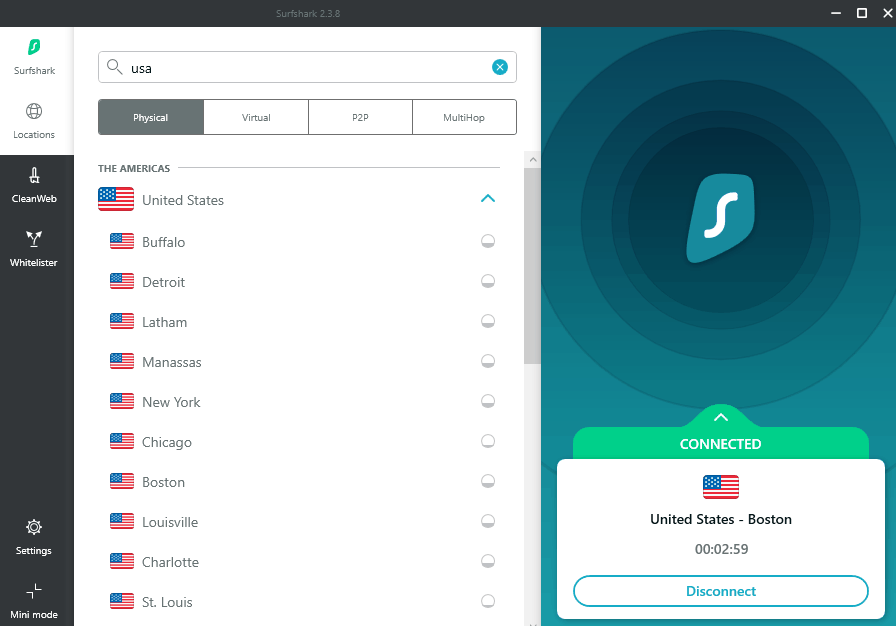 Once you have clicked on an American IP address, your device will almost immediately start routing traffic through the VPN server you choose. As a result, Surfshark masks your IP address, and the only information Netflix will have is that you are located somewhere within the US – according to your IP address at least.
Surfshark Netflix Troubleshooting
All services will experience bugs, and sometimes it could be the user messing things up. Regardless of whose fault it is, having an efficient troubleshooting process in hand is always helpful. Surfshark comes with several suggestions for fixing an issue with Netflix not working properly through their VPN service.
1. Alternate IP Addresses
As mentioned earlier, Netflix bans IP addresses that they associate with VPN services. The streaming service has struggled with tackling the best services out there. Still, every now and then, Netflix blocks one of their IP addresses. For example, if Netlfix blocks an American IP address associated with Surfshark, it is impossible to have access to Netflix's American library through that IP address.
In order to fix this issue, you can simply find a different American IP address. Alternatively, you could see whether Netflix has your desired TV show or movie in another country. Then, you would simply connect to an IP address from such a country and try to re-access Netflix. Regardless, alternating IP addresses usually work with Surfshark.
2. Clear Browser Cache
Have you ever accepted cookies on a website? Chances are you have. Often, these come in handy, as cookies and caches help you personalize the experience on the web. For instance, Netflix will remember what kind of shows you like to watch, where you stopped in your last episode, and more.
However, they can also remember where you visited from earlier this week, day, or even hour. If you visit from several different countries within minutes, Netflix will undoubtedly raise a few red flags from this online behavior. Clearing your browser cache is always a good idea when it comes to unblocking Netflix.
3. Talk to Customer Support
While Surfshark is very easy to use, even for beginners, the comfortability of a helping hand is always good to have. The customer support at Surfshark is impeccable, and they will help you in every situation you might encounter, including issues with getting the service to work with Netflix.
Alternative VPN Services for Netflix
In the unlikely event that Surfshark for some reason just will not work with Netflix, you can easily use yIn the unlikely event that Surfshark, for some reason, just will not work with Netflix, you can easily use your 30-day money-back guarantee and pick a different VPN service. For instance, services such as NordVPN and ExpressVPN can easily give you unrestricted access to Netflix.
NordVPN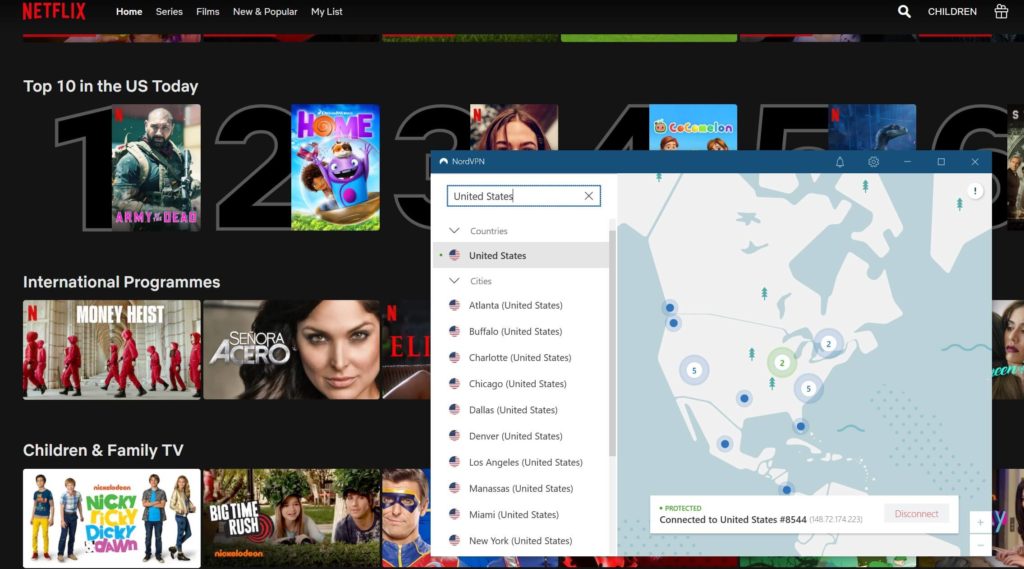 NordVPN has been one of the most superior VPN services around for a few years now. It is located in Panama, and many people trust it for its anti-logging policy. In addition, many also use it to get unrestricted access to American Netflix and much more. NordVPN is one of those VPN services that nearly always works with Netflix.
Notably, the service provides a vast amount of servers both within the U.S. and worldwide. This ensures that you will always have a connection readily available, and you will never suffer slow speeds. While all VPNs will experience some sort of reduction in connection speeds, you cannot even notice this with NordVPN.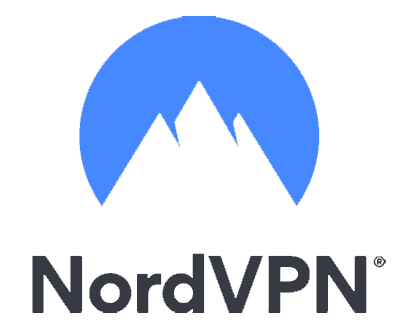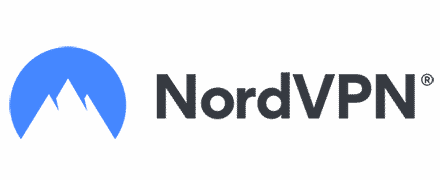 Get 68% off now
ExpressVPN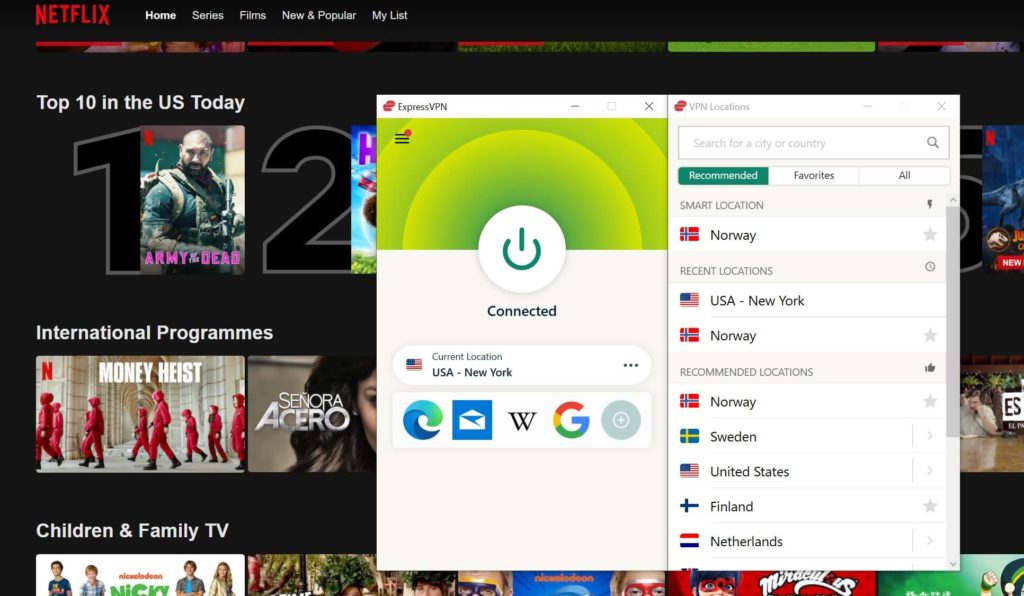 Together with NordVPN, many will argue that ExpressVPN is also one of the best services in today's market. Located in the British Virgin Islands, this service has also received great praise for its anti-logging policy. Also, an increased number of users report that they use the service to watch American Netflix from abroad.
In addition to American Netflix, you can pretty much watch all of Netflix's content through ExpressVPN. Furthermore, the speeds here are lightning-fast, meaning you do not need to worry about lagging during your streaming sessions. All in all, ExpressVPN works with Netflix, and it is a great alternative.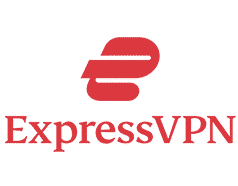 Get 49% off now
Tablet and Phone Compatibility
Having an app on a tablet or phone is extremely helpful to allow for a more flexible way of streaming on Netflix. That way, you can access the streaming service whenever and wherever you like. However, it is not helpful if the VPN you're using is not compatible with mobile devices. Thankfully, Surfshark is compatible across a multitude of devices.
Instead of only enjoying American Netflix, for instance on your computer at home, you can watch your favorite TV shows in the backseat of a car, on the bus, at the train station, or wherever you want to have some entertainment. It is worth pointing out that Surfshark's mobile apps also maintain consistently high speeds for a better streaming experience.
How Can Netflix Detect My VPN Usage
If you have previous experience using free VPNs or some paid VPNs that do not always work with Netflix, you are likely to have come across the message "you seem to be using an unblocker or proxy" on your screen. It is kind of scary at first to realize that Netflix knows you are using a VPN, but the logic behind this is pretty simple to grasp.
Thankfully, while this message pops up frequently for bad VPN services, Netflix does not ban you from using its services. After all, the use of a VPN is not illegal – it is just that Netflix is actively fighting against it to protect the rights of producers behind their TV shows and movies.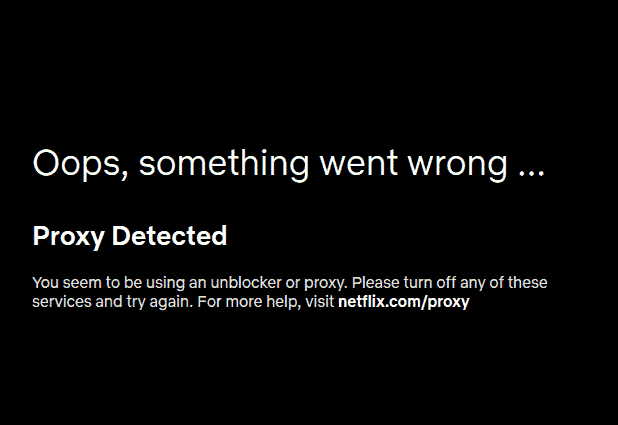 They do this simply by utilizing the info attached to your IP address. Every website you visit knows your IP address. It is important to understand what an IP address carries in terms of information. Some people believe it reveals your name and address, but this is completely false.
Your Internet Service Provider (ISP) actually allocates the IP address your devices use on the internet. Each IP address is unique and peculiar to a particular region, as there are regional bodies in charge of allocating IP addresses. In effect, this means that a website can pick up on what area you are in – but not your specific address.
In terms of Netflix, they can simply pick up on what country you are in and thereby only provide you with the content available for users from that country. That is why using a VPN service like Surfshark is helpful in watching the country-exclusive content of other Netflix libraries apart from your country. The VPN service simply masks your IP address and allows an IP address in the country you want Netflix content to represent your device.
Having Issues Streaming Netflix With Surfshark?
Sometimes streams can be slow or fail to start. This is not necessarily related to the VPN service not being able to pass through Netflix's geographical restrictions or its IP address bans. Sometimes, it can be the user's fault. In some cases, simply refreshing your Netflix tab, browser, VPN program, or even your whole computer might help.
If there is a permanent issue with slow servers in one country, looking for another country with the same content on Netflix is a good tip. For instance, if you use UK Netflix and UK servers are slow, you can try connecting to an American server if the same movie or show you're streaming is available on US Netflix. This is a great fix when everything works but the streaming speeds are a little slower than normal. The problem might be that too many people are using those servers and the load is causing the reduction in speed.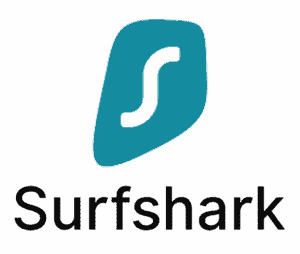 Get 81% off now
Surfshark's SmartDNS Feature
SmartDNS helps in unblocking content, but unlike a VPN, it does not provide encryption. It works by replacing your DNS servers with Surfshark's DNS servers. You do this by changing the DNS addresses supplied by your ISP to the ones Surfshark provides to you. SmartDNS is primarily for streaming content outside your region. It is usually helpful for devices that cannot host a VPN application, like Smart TVs that do not support VPN applications.
Surfshark's SmartDNS feature can help you access Netflix US. Unfortunately, it cannot unblock content beyond the US for now as Surfshark is working on making more countries available. You can check Surfshark's website on how to activate SmartDNS on your device. In addition, unlike some VPN companies that require individuals to have a subscription before they can take advantage of their SmartDNS services, Surfshark also has a free standalone application available for Android and iOS users.
Trust DNS is an ad-free application anyone can use to protect their privacy and unblock streaming websites. You don't need to register to use it. It uses DNS over HTTPS (DoH) and DNS over TLS (DoT) to keep your online activities away from your ISP, spying governments, and bad actors. Apart from its DNS servers, the application also gives you the option of using other public DNS servers, including Cloudflare, NextDNS, and Google Public DNS.
Surfshark Works With Netflix
There is no doubt that Surfshark works with Netflix. This VPN service might not always be among the top 3 alternatives, but this service is optimal in terms of working with Netflix. For starters, it is tested and widely recognized that Surfshark is among the few VPN services that consistently work with Netflix – not just now and then.
With a wide variety of servers worldwide, notably a large chunk in the US, which is perfect for watching American Netflix, this VPN service has the ability to give you access to all of Netflix's content worldwide. For the price of roughly a new Netflix subscription per month, you can gain access to the whole selection.
You do not need to buy subscriptions in other countries nor stream illegally. Using VPN services such as Surfshark is fully legitimate and a great way to increase the entertainment available to you.