How to Setup and Use NordVPN on Windows 10 (2023)
There are lots of perks of using a top-quality VPN. For example, you get to access any web content without worrying about third parties like hackers and viruses disrupting you. Another advantage is that your privacy is guaranteed, and you can use the VPN to access geo-restricted content.
NordVPN affords you the freedom of using any Wi-Fi while keeping your internet activities private. Do you use your PC to surf the net and download your favorite things? NordVPN has a Windows 10 application for you, and is one of the better VPNs for the Windows application.
Installing NordVPN on your Windows 10
Windows 10 is the latest operating system from Microsoft. However, the operating system is not immune to security threats and other cyberattacks. So, you'll need to use a top-notch VPN like NordVPN to secure your internet connection and online activities.
NordVPN supports all major operating systems, including Windows OS. It has three protocols – L2PT, PPTP, and OpenVPN. But that's not all. It has amazing features like the Kill Switch, Onion servers, and the Double VPN.
It can be annoying when a video stream buffers. But you don't have to worry about that with this VPN!
NordVPN has a network of over 5900 servers across 59 countries. With this rich server base, you don't have to worry about slow networks. It also increases the number of locations you can connect to.
Another awesome feature of NordVPN is that once you get it on your PC, you can connect up to 6 devices. In case you encounter any hassles when installing NordVPN on your Windows 10, you have unlimited access to contact their customer service for more insights.
Creating a NordVPN account
You would need to create a NordVPN account first to access its services. To do that, log in to the official NordVPN website. There are many unofficial options on search engines, so be sure you are on to the right one.
There is a menu ribbon on the top of the site through which you can select pricing, make inquiries, or check out servers. The pricing option will give you information about the various subscription plans you can choose from.
Click on it and select any package of your choice. There is a three-year plan, which goes for $3.49 per month, and a monthly plan that you can get for $11.95. A long-term subscription is the best deal you can get.
You'll be directed to a portal after you select a subscription plan. Once on this page, select a payment mode you would like to pay with. You can pay with any cryptocurrency or a credit card.
You will receive a confirmation email in your box to confirm your payment. Click and confirm the email. For a raincheck, you can download the NordVPN app for your iOS or Android device to verify if your subscription is now active.
Downloading and installing NordVPN
To install NordVPN, you have to download it first. Visit the website and log in with your details. You will have access to your dashboard. Check out the download page. You will see a variety of options for different operating systems you can download.
Be aware that the system cannot detect the operating system you are currently using, so be sure to choose Windows 10. Click on the download icon, and wait for a minute or two.
You will be required to put in a username and a highly secure password. Proceed to your downloads folder and click twice on the NordVPNSetup.exe. file. You might be asked if you want the app to make changes to your PC. Click YES when you see this. NordVPN is reliable so you have nothing to worry about.
Next, an installer window opens. Click on NEXT. Then decide if you want NordVPN's shortcut to be on your desktop. You can also add to the Start Menu by clicking. In a few seconds, the file will be installed by the installer.
Click on the option 'Finish' button when asked to launch the file immediately.
Using NordVPN on your Windows 10
Using NordVPN on a Windows OS does not require many technicalities. To set it up and use it, click on the NordVPN app on your desktop. It will take a short while for it to load. Enter your NordVPN details, which is your username and password. To continue, press 'Sign In'.
There is a list of servers and a large map immediately on the main screen. You can search for any server or location by using the search bar. It is on the top-left corner of the screen. On the top-right corner, you can open the app settings.
You can select "Quick Connect" to connect to a server that NordVPN's algorithm thinks is best for you. Alternatively, you can connect to a country's server by clicking on its pin on the map. The pin turns green when you connect, and you will see "Protected" on the status bar immediately.
NordVPN will continue protecting you from security breaches even if you close the app's window. Note that each server has a percentage load time, and this is a measure of how quickly the server connects to the internet. By adding a heart symbol close to it on the screen, you add the VPN to your list of favorite ones.
To stop ads from intruding, block malware sites. Enable "Start NordVPN on Startup" to launch the VPN at bootup. But one of the best features of this VPN is its automatic Kill Switch. It acts as a safety net, protecting from data breaches when your connection drops.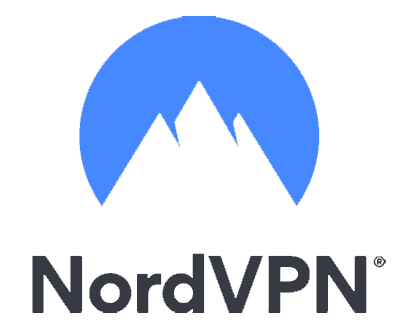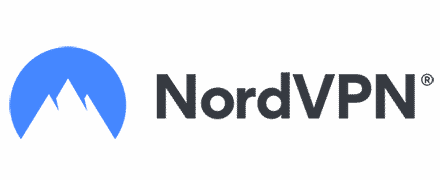 Get 68% off now
In conclusion
The importance of using a good VPN to secure your connection cannot be over-emphasized. As shown above, setting up NordVPN on your Windows 10 is not rocket science. You can do it yourself if you follow these steps to the letter.
Your access to privacy and top-notch security is guaranteed with NordVPN. Install the VPN on your Windows 10 PC to start enjoying complete anonymity security while browsing the internet.