Does NordVPN Work With Hulu?
One of the primary purposes of using a VPN is to bypass the geographical restrictions that streaming services often place. Hulu, an American video streaming platform owned by The Walt Disney Company, is one such service. In order to keep the value of the content up, licensing companies and TV networks force streaming services such as Hulu to keep their content banned from other geographical areas. Furthermore, they encourage the banning of IP addresses associated with VPNs. While Netflix is best known to do this, Hulu and others are also persistent.
However, good VPN services will still be able to bypass the VPN ban that Hulu and others have set forth. In order to get past geo-restrictions, VPNs make it appear as if you are in the country you intend to unblock. For example, you could be in a country outside the US using a VPN to access Hulu, and the streaming service would think you're accessing from the US.
NordVPN is one of the few VPN services in the market that consistently works with popular streaming services. This VPN service is one of the best in many categories, but unblocking content from streaming giants is undoubtedly one of their strongest capabilities. In this article, we look at NordVPN's performance with Hulu. In addition, we will discuss the following:
Why you should use NordVPN for Hulu.
How to use NordVPN to connect to Hulu.
Troubleshooting issues with NordVPN and Hulu.
Alternatives to NordVPN.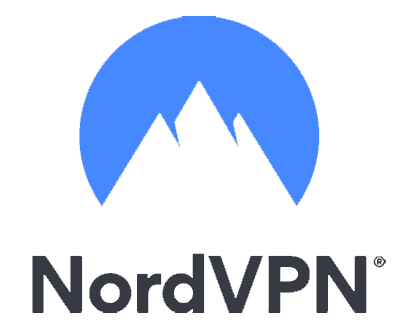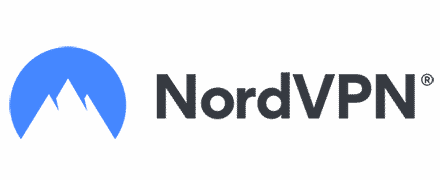 Get 66% off now
How does NordVPN perform with Hulu?
Hulu pretty much points out why non-Americans desire American IP addresses. Everything is bigger in the US, and any streaming service here normally contains more content than a handful of them combined in some other countries. Using NordVPN, you can gain access to Hulu in an instant.
In our tests, NordVPN consistently worked with Hulu, despite Hulu actively trying to prevent people from using VPN services on its platform. Hulu blocks IP addresses, but NordVPN is one of the top VPN services that easily bypass Hulu's barriers.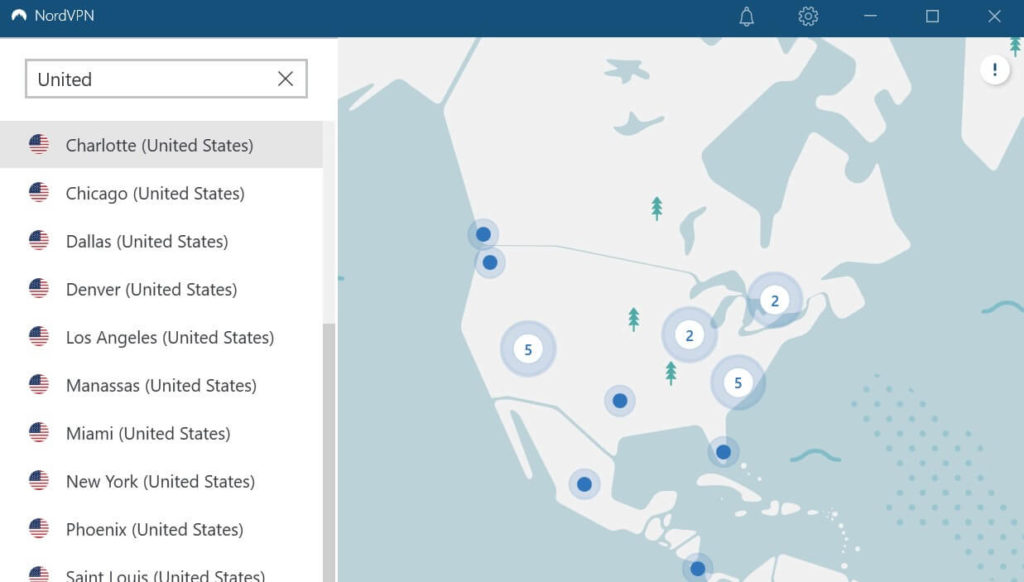 You can, of course, gain access instantly to Hulu anywhere you live. It does not matter if you are in Europe, Africa, Asia, or other continents. NordVPN will connect you with an American IP address that is exempt from the VPN ban that Hulu and other streaming services have set forth, such that you can get access to the large selection.
Hulu has pretty much everything you can imagine in terms of content. This includes various TV shows and movies, as well as other channels. Channels on news, sports, and entertainment are available. The channels are mostly American, which is quite attractive to foreigners.
Hulu Libraries NordVPN Unblocks
Hulu is only available in two countries globally: the US and Japan. However, that might change in the future as the streaming service plans to expand to more countries. Fortunately, you can always use NordVPN's server network in the US and Japan to watch shows and movies on Hulu. Below we look at these two countries and the content exclusive to them.
US
The United States has always been the primary market for Hulu since its inception. NordVPN has almost 2000 servers in the US. That is more than enough for anyone looking to bypass geo-restrictions stream content on Hulu. False Positive, Crossing Swords, Future Man, American Horror Stories, Wu-Tang: An American Saga, Castle Rock, The Confession, and Shut Eye are shows and movies exclusive to the US.
Japan
In 2014, Nippon TV bought Hulu Japan. However, it still retains the Hulu brand and produces content for its Japanese audience. Therefore, it is still known as Hulu and uses the same platform as its US counterpart. NordVPN has over 80 servers in Japan that you can use to watch Hulu Japan. Content exclusive to Hulu Japan include Fujiko, The Price, You Are Tender When It Rains, Crow's Blood, Debusen, and The Relative Worlds.
Why Use NordVPN for Hulu?
As mentioned earlier, it is not a great idea to use free VPN services to gain access to Hulu. They never work consistently, and even if they did, their connection speeds would be too low for you to enjoy the streaming experience. The same goes for certain paid VPN services in the market as well.
Only a few paid VPN services today can pass the IP address blocks streaming services such as Hulu place on their platforms. There are other services than NordVPN that can give you access to Hulu, so why use NordVPN for Hulu? The answer lies in its high-speed servers and strong presence in the US.
A common issue with all VPNs is that they reduce your connection speed. That is simply inevitable, as the whole point of the technology is to route your traffic through an extra server. However, NordVPN provides servers that limit the reduction in connection speeds to an absolute minimum.As a result, you can enjoy Hulu in HD through NordVPN without lagging or interruptions. When you want to access streaming services online, some with your favorite shows, the last thing you want is to have a bad experience where the streaming might not even work. NordVPN can assure you that the streaming experience with Hulu will be great.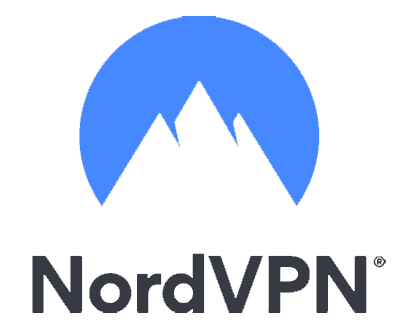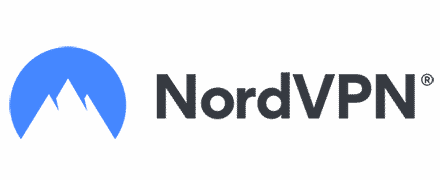 Get 66% off now
How Do I Connect To Hulu Using NordVPN?
One of the greatest perks to NordVPN is how easy it is to use for Hulu. It is known as one of the best VPN services for its user interface. You can simply click on a country on the world map to connect to servers in that country. It will take few minutes from your NordVPN registration to using its server network in the US to access Hulu. Now, let's look at how you can use NordVPN to access Hulu.
1. You need a NordVPN subscription. To create a Nord Account, head over to NordVPN's website to register. You will need to select a subscription plan to complete the registration. We advise that you choose the longest subscription plan as it comes with a good discount.
2. Next, you need to download and install the application on your operating system. NordVPN is cross-platform compatible and offers applications for desktop and mobile operating systems. You can also manually install it for devices without custom applications.
3. After installing it, log in with your Nord Account credentials. Then, you will see its easy-to-use user interface. Connect to a server in the US or Japan (if you want access to Hulu Japan. NordVPN will mask your IP address with that of a server in the US or Japan.
4. Now, you can log in to your Hulu account and enjoy several shows and movies. If you don't have a Hulu account, you need to create one and buy a subscription plan.
That is all you need to use NordVPN to bypass Hulu's geo-restriction technology. If you encounter any issues, you can reach out to NordVPN's 24/7 support team, as they are always ready to help.
NordVPN Hulu Troubleshooting
NordVPN has passed Hulu's VPN ban in several tests. As one of the best VPN services out there, people respect it for its vast amount of high-quality servers. However, NordVPN can experience difficulties with their servers too, which is why it is smart to know some NordVPN Hulu troubleshooting techniques.
1. Connect To a New Server
In the rare event that Hulu blocks a NordVPN IP address, you should be able to simply disconnect from your current server and connect to a new one within seconds. Simply go to the NordVPN user interface and hit disconnect. Within seconds, you will be off the blocked IP address, and then you can reconnect to a new one.
As you attempt to revisit Hulu, chances are you will be able to enjoy the streaming service once again. In our experience, NordVPN consistently works with Hulu, so to get two IP addresses in a row that Hulu bans is highly unlikely.
2. Clear Cache From Browser
Sometimes IP addresses are the reason for a block on streaming content. However, in some cases, it might help to delete your browser cache. Every time you visit a website, they not only get a hold of your IP address – they also ask you to accept their cookie policy.
The cookies make sure you get recommendations as it saves your preferences and helps the website give you a personal experience. However, it can also pick up on suspicious activities such as visits from 4 different countries in one night. We highly recommend clearing your browser cache as a troubleshooting technique.
3. Utilize Customer Support
24/7 customer support is part of all NordVPN subscriptions. With an excellent service such as NordVPN, it is often easy to forget that they even have customer support, as the service usually works perfectly. When you find yourself troubleshooting, the professional customer service at NordVPN is a perfect help.
Alternatives To Connect With Hulu
If for some reason, none of the above works, and you want to find a new VPN service, you can utilize your 30-day money-back guarantee. This is one of the greatest perks with NordVPN and many modern VPN services, as you get to test their services for free essentially. What other alternatives to connect with Hulu are there?
ExpressVPN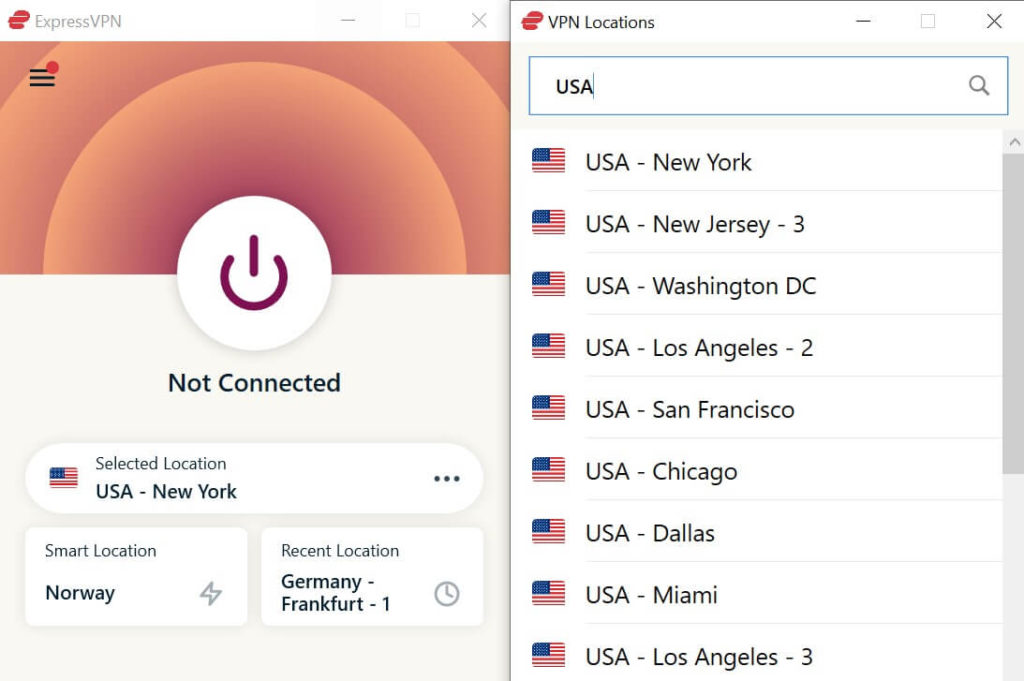 ExpressVPN consistently ranks at the top of VPN tests alongside NordVPN. That is because millions of individuals worldwide find this service to give them pretty much everything they ask. This includes high-speed connections that are perfect for streaming Hulu content.
Where most VPN services cause your connection speed to drop significantly, ExpressVPN ensures that the drop is minimal. As a result, you are likely to have a more enjoyable experience, whether you stream Hulu in HD, play video games, or partake in other online activities that demand high bandwidth.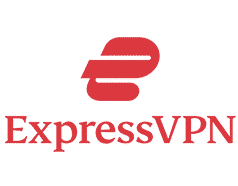 Get 49% off now
SurfShark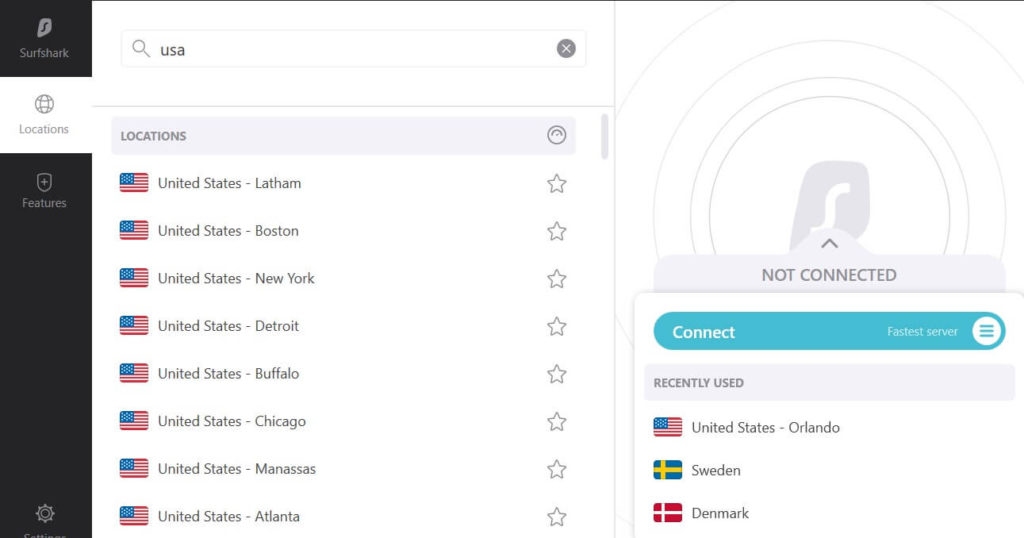 SurfShark fares a little more under the radar compared to NordVPN and ExpressVPN. This service does not have as many users as many servers, and so forth. Yet, they are known for high-quality servers that consistently get past the geographical restrictions and VPN bans that Hulu and other services put in place.
More importantly, the high-speed servers from SurfShark ensure you get the best streaming experience possible with Hulu. It is nearly impossible to notice the minimal drop in connection speed when connecting to Hulu with SurfShark.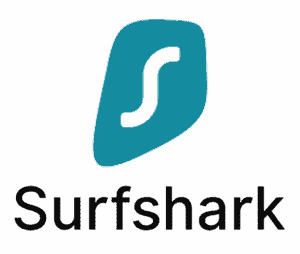 Get 81% off now
How Does Hulu Know I Am Using a VPN?
Websites see the IP address you use to visit them. IP addresses are a way devices on the internet can identify each other. They also help websites provide you with the language in your location and country-specific content.
There are many benefits to using IP addresses, but a great downfall is that it makes it easy for streaming services, for instance, to impose geo-restrictions. Hulu is a great example, as it has set up geographical restrictions so users outside the US and Japan can't access its content.
Hulu cannot know who you are, but since the IP address your Internet Service Provider (ISP) assigns to you is specific to the region you live in, the streaming service can determine whether you are in the US or not. That is why it is necessary to have an American IP address. As a side note, the only reason Hulu fights this battle is for the aforementioned licensing companies and TV networks. In fact, Hulu does not experience any financial loss from foreigners using their services since they still have to subscribe before using a VPN to access Hulu.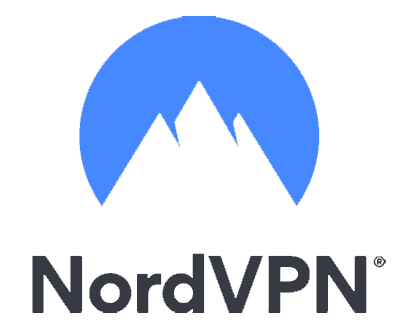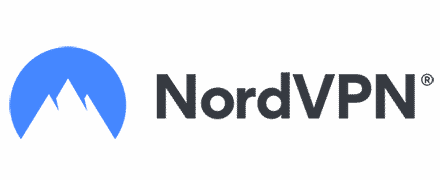 Get 66% off now
Can I Use a Free VPN for Hulu
You can use a free VPN for Hulu, but we strongly advise you to use a premium VPN. The limitations of free VPNs are likely to leave you with a bad experience. Let's look at some of these limitations below.
1. Server Network
Compared to NordVPN, free VPNs cannot give you access to the same reach. For example, NordVPN gives you access to over 5000 servers in 62 countries. It will be challenging to find a free VPN that offers access to a quarter of that. Most free VPNs provide you with access to a few countries–rarely more than double digits.
However, you will find many free VPNs that offer server locations in the US, and since Hulu is available there, you might be lucky. Lucky, because despite having servers in the US, there is no guarantee that they can bypass Hulu's geo-restriction technology. As a result, it is better to stick with a VPN that will guarantee you value for your money.
2. Security and Privacy
Generally, free VPNs make little or no revenue because nobody is paying to use their infrastructure. It costs money to maintain the infrastructure they use to serve users. So, how do they make money to maintain server infrastructure? Some of them sell your data to third-party advertisers, and some of them use cheap infrastructure. As a result, they usually cannot provide you with the robust security and privacy needed to keep you safe.
3. Performance
Free VPNs usually have speed and bandwidth caps. In streaming content on Hulu, performance is an essential aspect of your experience. Nobody wants to be experiencing constant breaks watching a show or movie because of speed issues.
Is It Legal To Use a VPN for Hulu
Yes, in most cases, it is legal to use a VPN to stream content on Hulu. You might be breaking the terms and conditions of using the streaming service, but we have never heard of Hulu suspending or blocking someone's account because of a VPN. Now, in countries that have banned VPNs, it can be illegal to use a VPN. This means that if law enforcement catches you using a VPN for anything, including Hulu, there might be consequences.
It is vital to say that anything the law says is illegal will remain illegal whether you use a VPN or not. So, if you use a VPN to break the law, law enforcement has every legal right to come after you. However, there is little or no chance of anyone using Hulu to commit any illegal offense, except you hack someone's account.
NordVPN Works With Hulu
If you would like access to one of the greatest streaming services in the world, using a VPN is a great option. NordVPN works with Hulu; you do not need to physically move to the US to gain access to this streaming service and its great selection of TV shows, movies, and various channels.
Hulu restricts its content to specific geographical regions and fights against using VPNs to bypass its geo-restriction. This means free VPNs and some paid VPNs are not able to work with Hulu. Thankfully, you can use NordVPN, as this service consistently works with Hulu.
Furthermore, NordVPN has some of the fastest servers in the VPN industry. This ensures that you can experience HD streaming with Hulu in the best possible way.
Read more: