The Best Free and Paid VPNs for Japan – Access Japanese Content with a VPN
If you're someone who enjoys Japanese content, you'll want the best VPN for Japan. Whether you live there or work there, or maybe you just really enjoy content from Japan, connecting to a Japanese VPN can be tricky if you don't know what you're doing.
We've identified the best VPNs for Japan that are able to unblock and access Japanese content. Not only can you get access to most types of video and media content, but you'll get a secure connection and be able to protect your personal information, as well as get yourself a Japanese IP address to access television content like AbemaTV, DMM, Gyao, Radio, and many more.
We explore the difference between free and paid VPNs for Japan, give you options from our experts, and offer viable alternatives to ensure that you're not left in the dark. Based on our tests, these are the best VPNs for Japan.
The Best Paid VPNs for Japan
We've decided to go with the paid VPNs first because they offer the most value for money. It's true that you might need to put money down first, but these three options include money-back guarantees within a 30-day period and have no drawbacks. It also helps that they are three of the best VPNs on the market in the world.
ExpressVPN

Features
Number of servers: More than 3,000
Speeds: Unlimited
Server locations: 160 in 94 countries
Maximum devices supported: 5
24 live chat: Yes
30 day money back guarantee: Yes
Pros/Cons
Fastest VPN out there
Strict no logs policy
256-bit AES encryption
Leading VPN lists usually count ExpressVPN among them. For those who seek privacy without intricacy and restriction, ExpressVPN comes highly recommended. The no logging policy, extensive server network, and simple layout makes this VPN very popular.
Being situated in the British Virgin Islands affords ExpressVPN the benefit of not having to keep tabs of your online activities. This of course means that your privacy is truly secured when you go online. In the 21st century, this can come in handy at any time, especially in certain countries.
The server network that ExpressVPN has is truly world class and international. ExpressVPN has over 3000 servers in 94 countries. Many of ExpressVPNs servers is located in Japan, which makes the VPN provider a good choice for Japanese users. The reliability of such a large network must also be emphasized, and the more the merrier as far as this goes.
Simplicity of usage is something that concerns people as well when it comes to VPNs. Not everyone is a tech whizz and as such do not understand the intricacies of this technology. As such, it is very helpful to users when they are greeted with a software that is straightforward and simple. One-click connections are highly preferable, and ExpressVPN is happy to oblige. On top of that, a 24/7 help desk is available for any questions, comments, or concerns.
Pros: Fastest VPN out there; Strict no logs policy; 256-bit AES encryption;
Lowest price: $6.67
NordVPN

Features
Cryptocurrency accepted? Yes
Simultaneous connections: 6
Dedicated IP-addresses? Yes
Servers: 5342 in 58 countries
Pros/Cons
Lots of pricing options
Netflix support kept up to date
256-bit AES encryption
NordVPN is pretty much in the same league as ExpressVPN. They are a part of the Aristocracy of the VPN world, with few others that have been able to even come close. NordVPN was established in Panama in 2005.
Panama is not just your typical tropical vacation spot. NordVPN specifically picked Panama because it is neither a territory of the U.S. or EU, both of which mandate traffic logging from VPNs. Being domiciled outside these two regions enables NordVPN to brush over this rule and ensure true anonymity for its users.
Not only that, NordVPN has a nearly exhaustive list of countries you can pick from. This naturally means that the country-specific content of any jurisdiction is just a few key strokes away from your screen. Owing to its global network of servers, NordVPN is able to offer users the optimal server regardless of situation.
Signing up and setting up the program on your device is easy as pie. All you need to do when settling down on a server is to tap the country of choice with your touchpad, and it is good to go. Then, within a matter of seconds, the NordVPN system will hook you up with the best server choice of said country.
Take a look at our NordVPN review for more information.
Pros: Lots of pricing options; Netflix support kept up to date; 256-bit AES encryption;
Lowest price: $3.71
Surfshark

Features
Free trial? Yes
Simultaneous connections: Unlimited
Ad blocking? Yes
Servers: 1000+ in 61 countries
Pros/Cons
No footprints
Allows torrenting
256-bit AES encryption
Our final option in the paid VPN providers for Japan is Surfshark. While it's not new, it's the newest of the lot and provides users with over 3,000 servers in over 100 different countries. There are servers in Japan and the selling point for this VPN is that it offers unlimited simultaneous connections.
Surfshark also lends itself to being the VPN for gaming, and many people who play games tend to use it, and there's no doubt you'll have seen influencers across the world advertising it across social media. Surfshark has similar 256-bit AES encryption and also offers no-log policies and all the bells and whistles that other VPNs have too. Similarly, it offers higher discounts for the more months you sign on for.
If you want to learn more about Surfshark, head on over to our full review for Surfshark VPN.
Pros: No footprints; Allows torrenting; 256-bit AES encryption;
Lowest Price: €2.09
The Best Free VPNs for Japan
While a free VPN can definitely be an attractive option, "free" doesn't always necessarily mean free. It's becoming increasingly obvious that users are paying for free things in some way, and with VPNs, it's usually with their data. Some companies tend to sell user data to third parties, while others don't actually offer full protection at all, and instead, install suspect software to go with their VPN. We've avoided all of those suspect ones to present far more palatable options.
ProtonVPN

Features
P2P support? Yes
30-day money-back guarantee? Yes
Country of origin? Switzerland
Servers: 600+ in over 40 countries
Simultaneous devices: 5
Pros/Cons
Professional support
Modern interface and apps
AES-256 encryption
ProtonVPN is another service on the market that has a free taste version and a full blown paid one. ProtonVPN actually stands out from other free VPN services. This can be good and bad. Their data limits are the biggest advantage they have on the market.
Even ProtonVPN's free version does not carry a data limit, so you will not be obligated to upgrade. There is a catch however: the free version is only good in 3 countries, and the program operates at a relatively slower speed without the paid upgrade. As with many other things, you do get what you pay for. The huge upside is that one of those countries actually are Japan.
When it comes to safeguarding your information, ProtonVPN is among the best, and that is true even when compared to the paid versions. When it comes to following their starting mission of opening up the internet for everyone to enjoy it with online privacy at the very center of it all, ProtonVPN is greatly respected within the industry.
ProtonVPN does limit you usage of its free version to just one personal device, but it does make up for it with quality. A single click is all you need to connect to this easily navigable software. On top of that, to guarantee online anonymity even in the event of a server crash, ProtonVPN has safe measures such as Kill Switch to back it up.
Pros: Professional support; Modern interface and apps; AES-256 encryption;
Lowest price: €4
TunnelBear

Features
Cryptocurrency accepted? Yes, bitcoin
Dedicated IP-adresses? Yes
Simultaneous connections: 5
Locations: 28 countries
Pros/Cons
Unlimited browsing
Account manager
Military grade encryption
Free version allows only 500MB data
Although free, Tunnelbear does also have a paid option. While the free version is pretty decent, it does come with the usual limitation anyone would predict with free VPNs. After being recently bought up by McAfee, Tunnelbear's status as a serious market player is expected to only grow.
Tunnelbear has taken the no logging policy oath that can be verified on their website's privacy policy statement. Tunnelbear has never been legitimately accused of selling out their customer's privacy, and there is no manifest of IP addresses used by its customers. This gives much needed reassurance to Tunnelbear's customer base that they can browse and breathe freely.
Not surprisingly, Tunnelbear does carry a monthly data cap on its free VPN, just like everyone else. 500MB of data a month is the set limit. You will have to subscribe to the paid version if you wish to exceed this limit. 500MB is usually seen as miniscule, but of course it really depends on the nature of the usage.
The flip side of that coin is that Tunnelbear is well known for being user-friendly. The interface is a pretty popular one, where you simply select the country by clicking on the screen. The whole thing is all done in just a few seconds, and nothing fancy is needed to use this program.
Pros: Unlimited browsing; Account manager; Military grade encryption;
Lowest price: $3.33
Can Free VPN Services Be Good?
Before trying to scout out the good quality free VPNs in Japan, it would be wise to check and see if such a thing is even possible in the first place. Most free VPNs on average don't quite compare to the paid ones. Most free VPNs usually have limited traffic and some VPNs even keep logs of your activities.
Because of this we usually recommend risk-free VPN services that you'd pay for instead of free VPN services. Risk-free VPN services are VPNs that offer a 30-day unconditional money-back guarantee. Since paid VPNs in our opinion are so much better than free VPNs, we recommend testing the risk-free VPNs before you try the free ones.
What You Need To Know About Free VPN Services In Japan
Alas, everything has its limitations, and free VPNs in Japan are no exception. Whether it be logging policies, speed of the server, nature of traffic, or anything else really, unfortunately, limitations are the nature of free VPNs. Most free things come with a catch, and ultimately you get what you pay for.
Free Means Limited Traffic
Traffic is by far the most common drawback. There is usually a finite limit to how much traffic a free VPN will allow users each day. Regardless of what the amount is, it is almost certainly far below what most people need during any given day. Sure, just sticking to internet surfing will get you by, but the moment you start streaming, you will drain the cap quickly. If you want to use a VPN to stream TV like Abema TV or Amazon Prime, a free VPN will probably not help you much.

Downloading and uploading are just as hard on data usage. A single long YouTube clip can be enough to put you over the limit. You might actually just get paused by the VPN if you keep trying to push your limits.
As we can do more and more things with the internet, the cry for eliminating data caps will only grow louder. If you are one of the few who just surfs the net, more power to you. But if you are just a midway data user, a 1GB data cap might get hit in under an hour.
Free VPN Limitations On Servers and Speed
The server speed, and even the servers themselves, can also experience quality compromise with a free VPN. Server quality on paid VPNs will always beat out their free counterparts. In fact, if you are trying to get, say, American Netflix in Japan, there might not even be a free VPN that can penetrate the Netflix IP ban.
The limit to the number of servers is usually worse for those immigrants who wish to watch content from their country of origin. Smaller countries are rarely included with free VPN services, meaning you will have to upgrade to get availability to this content.
Another thing is that free VPNs do not have too many servers in the larger markets, which so happen to have the content range that people are actually looking for. If you are a VPN searcher in Japan, presumably you would want a VPN with many American and/or British servers to enjoy more content.
As a general rule, the more servers the merrier. If one goes out, another can take its place. While paid VPNs try their hardest to have that feature, the same cannot be said of free VPNs, which is why they are far more prone to service disruptions if just a few of their servers are put out of commission.
Logging and Bad Reputations
Something else you want to definitely bear in mind is the possibility of the VPN itself logging your comings and goings. This of course leads to a virtual trail that can come back to haunt you if the authorities ever demand it from your VPN.
Not surprisingly, free VPNs are notorious for doing this far more so than paid VPNs. The whole point of you getting a VPN in the first place would be defeated if they tracked your movements online. Even if you have a sense of privacy now, if your VPN is known for such shady activities, there is no telling if your safety will stay true further down the line.
In a global political climate such as the one we have, it would be truly unwise to risk using the services of a VPN that does not have a clean record when it comes to respecting user privacy. To avoid putting up your information on sale to the highest bidder, it is best to fully read the terms of service of a VPN before making your decision.
It never hurts to visit VPN review sites, especially ones specific to Japan. This way you can tap into the experiences of previous users and better determine if a VPN is a good fit for you. When a VPN shows poorly, it usually means they did something to deserve it, so you should avoid those too.
Paid VPN Services Are Often Cheap
It is natural for people to seek out free products and services first, especially with current software. All other things being equal, most people would rightfully take something for free over paying for it. That is the case quite often with the best free VPNs for Japan, however, the small difference as compared to a paid subscription makes paying for the service sensible.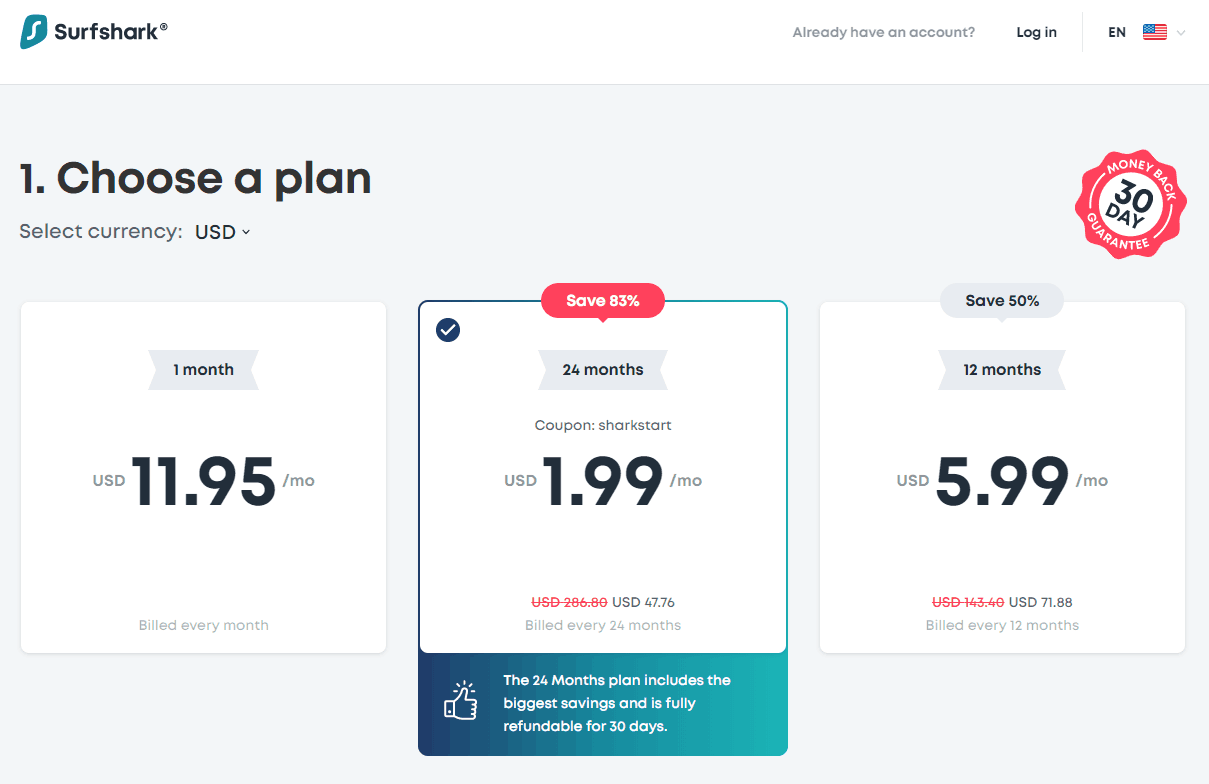 Even though the lure of free stuff can be enticing, you usually do not have to pay that much when it comes to VPNs. For the price of a Starbucks drink a month, you can get a really decent VPN service. And this counts in all benefits included with the service, not to mention the free trial periods or money-back guarantees that most paid VPNs come with.
With enhanced privacy, the absence of data caps, and a far superior arsenal of servers, paid VPNs are so affordable that it makes all the sense in the world to shell out those extra few bucks. True, free VPNs can be nice, but paid VPNs should not be dismissed, especially considering they are technically free during the trial period and money-back guarantee.
What VPN Should I Choose For Japan?
As you can see, there are several good options out there for good free VPNs for Japan, depending on what your needs are. Tunnelbear and ProtonVPN are the recommended options. While being free of charge is really nice, in this day and age, it does indeed come with its downsides.
With the global surveillance state becoming ever more present, people will find it even more important to stay private. Increasingly, having a good server park and no-cap high speeds will be taken for granted. Seeing as it is not a large chunk of change, paying for a VPN will usually make sense.
Using trial versions to test VPN technology, one-time usage, or simply taking advantage of the money-back guarantees, are still terrific ways of making use of free VPNs when you are in Japan.
Frequently Asked Questions
Is VPN use legal in Japan?
Yes, there are currently no laws that criminalize VPN use in Japan. However, you have to be careful to make sure that you are using the VPN for legal purposes. This is because, even though VPN use is legal, if you use the VPN to carry out criminal activities, you could get into trouble with the government.
Do the Japanese authorities monitor the internet?
User privacy laws in Japan are fair. Citizens have free access to the internet, social media platforms, etc. More so, the government does not monitor users' traffic or censor content. However, this may well change in the future. The Japanese authorities have a strong leaning toward conservatism. Thus, it might be unsurprising if the authorities censor the internet or monitor users' activities in the future.
Do free VPN providers work in Japan?
In theory, free VPN providers should work for users in Japan and those looking to connect to Japanese servers from remote locations. However, in reality, that is hardly the case. Free VPN providers are notorious for offering subpar services. Hence, the average free VPN user will have to grapple with slow speeds, porous security infrastructure, and many other drawbacks while using the service. Paid services offer you the best shot if you are looking for a VPN to connect to Japan.
What's the best VPN service for Japan?
The VPN services we discussed above are all great for Japan. However, if it comes down to one, then our pick will be ExpressVPN. The provider has shown consistency over the years, providing excellent services.
Related Articles: