5 Best Free VPNs for Germany To Stay Anonymous
Virtual Private Networks (VPNs) are necessary for browsing the internet anonymously and privately. They allow you to seamlessly surf the web using encryption and secure connections, while also accessing some of the best services and internet connection speeds.
For people who live in Germany and who would like to access the internet with a free VPN or those outside Germany who want to browse as though they were in the country, we've come up with a list of some great options for you. These consist of both the top VPNs from all over the world, as well as the free options for people to try out.
When you look for a free VPN, you usually have a choice between risk-free VPNs and entirely free VPNs. Risk-free VPNs allow you to try the premium features of their services for a limited period of time through a trial period, or a money-back guarantee. Entirely free VPNs, however, don't charge you at all for however long you use them. Let's start by reviewing the best risk-free ones.
The Best Risk-Free VPNs for Germany
These are the best risk-free VPNs for Germany and people residing in Germany:
Are Free VPNs Any Good?
We live in the 21st century. Anything that gets the "free" tag usually has something attached to it, whether you like it or not. VPNs are no exception to this rule. The point here is that while you might believe that you are safe, there is a possibility that you are giving something away for access to the free VPN service. For this reason, we recommend risk-free VPNs to ensure that you truly enjoy the services you pay for.
Even though a free VPN may not require a monetary transaction, you may pay in other ways, such as your private data. Now, you can never really be sure, but we've gone through tests to ensure that these free VPNs are some of the best. They may still have some limitations, but nothing in life is free.
Features to Look Out For in a Free VPN
Security: You should always check for encryption features and how the VPN ensures your safety while connected.
Privacy: A no-logs policy will be nice for a free VPN service provider. This way, your information is safe.
Speed: You should also consider speed since you want a good user experience even while on the internet.
Servers: You need a VPN that has servers for where you would like to access, in this case, Germany. Otherwise, there's almost no point in using it.
Top Recommended Free VPNs for Germany
This is a list of some of the best completely free VPNs for Germany:
Conclusion
Many people prefer free services. We know this. Thankfully, there are some excellent free VPN services that you could avail yourself of if you don't have much money, and you still want to access the internet with anonymity. Using something like ExpressVPN will give you the ability to try out this top-quality VPN, while still giving you the freedom to try it out within the 30-day money-back guarantee period.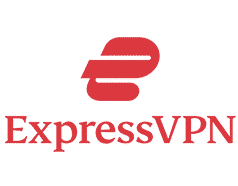 Get 49% off now
Frequently Asked Questions on the Best Free VPNs for Germany
Is it lawful to use a VPN in Germany?
Yes, it's currently legal to use a VPN in Germany for various purposes. This is because there are currently no laws prohibiting VPN usage in Germany. Furthermore, the government doesn't even restrict its use. However, you cannot use VPNs for any illegal activity. If you do, you may face significant legal consequences. So, it'll be best to ensure that your German VPN usage is above board.
Is torrenting legal in Germany?
Yes, you can lawfully torrent materials in Germany. Germany, like other counties, allows users to use file-sharing technology. However, the caveat is that you cannot torrent pirated content. Once the material is copyrighted, uploading or downloading it on torrent platforms is unlawful. Notably, after torrenting such protected materials, you may receive a "Cease and Desist" notice threatening lawsuits if you don't pay a fine. Such fines often cost hundreds of Euros, so it'll be best not to engage in illegal torrenting in Germany.
How do I get a free German IP address?
Getting a free German IP address is very simple. Firstly, you have to sign up for one of the excellent risk-free or free VPNs above. Next, you can download and install the VPN app on your internet device. After launching the app, you'll then have to connect to a server in Germany. This connection would then give you a German IP address. With your new IP address, you can unblock local German content and browse securely.
What content can you unblock with a free VPN for Germany?
Free VPNs for Germany can unblock several geo-restricted websites and other services. These would include local German TV stations if you're abroad. For example, you can stream programs on ZDF, ARD, and ProSieben. Furthermore, you can watch hit series on your German Netflix account abroad if you connect to a free German server. Finally, suppose you're within Germany. Then, a free VPN can allow you to access content from other countries. For instance, you can watch shows on US Netflix, Hulu, and HBO Max.