How to Set Up NordVPN on an LG TV
NordVPN is a service provider registered in Panama, which has provided VPN products for over 12 million customers worldwide. It has remained one of the top names on the market because of its quality protection and security services. Its wide server coverage, multi-device features, and variety of compatible apps for all devices also help to keep it at the top of the VPN market with the big names.
Because of its versatility, NordVPN can be used to protect your Smart TV as you connect it to the internet. This article gives you a detailed process on how to set up NordVPN on your LG TV, and resourceful information on what to expect from the provider.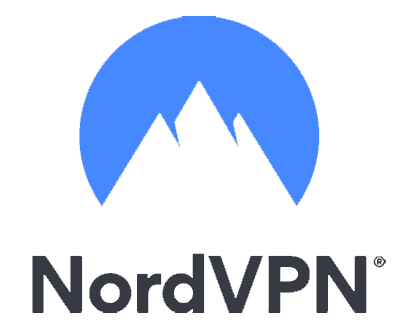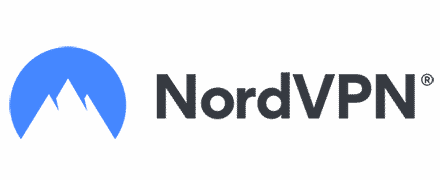 Get 68% off now
Installing NordVPN on LG TV
Setting up a VPN directly on a SmartTV like LG TV is rarely possible. There is no way to directly install the VPN app or set up a VPN connection on the LG TV. This is because many VPNs are designed for Windows, Mac, iOS, and Android devices, and the LG Smart TV does not any of these.
To be able to access geo-restricted apps and other privacy functions on your LG TV, there are two ways to go about it. You can either set up a VPN connection on your router or use your PC as a virtual router and connect your LG TV to it. However, it is important to note that the first method involves some technical-know how. If tech is not your thing, the second option would be more favorable for you.
First of all, to install NordVPN on your router, you would need to know that not all routers are VPN compatible. If your current router is an ISP modem, you are not "VPN ready". A DD-WRT router is one that allows users to fiddle with and adjust their internet settings to their taste, unlike normal, standard routers. It's a better choice for a VPN installation.
Here Is How to Setup a VPN on Your Router:
Log in to the admin page of your router by typing in the IP address of your router. The IP address can be found on the back of your router.
Afterward, sign into your account then head over to Admin section.
Select 'Firmware Upgrade' and then choose the DD-WRT file that you want uploaded to your router.
Lastly, hold on while the router updates, it usually takes a couple of minutes.
Once this is completed, your router becomes configured with the DD-WRT ware. This means you now have access to modify and install NordVPN on your router. Once the VPN has been installed on your router, connect your LG TV to the Wi-Fi router, and the TV will automatically have the protection of NordVPN. Take a look at our full guide on how to set up NordVPN on a DD-WRT Router.
Installing NordVPN Via Network Connection Sharing on PC
This second option only works for users with a PC. Here is how to do it on Windows 10:
Open on your PC: Settings > Network & Internet > Mobile Hotspot
Turn on your Mobile Hotspot
Next, open: Settings > Network and Internet > Change adapter options.
Look for 'NordVPN Tap Adapter' (it is the monitor icon), then right-click on it.
Select 'Properties'.
Under the sharing tab, find "Allow other network users to connect through this computer's internet connection" and press 'OK'.
Go to your LG TV and connect to the PC connection you have just created.
Your LG TV is now ready to go to work with your VPN.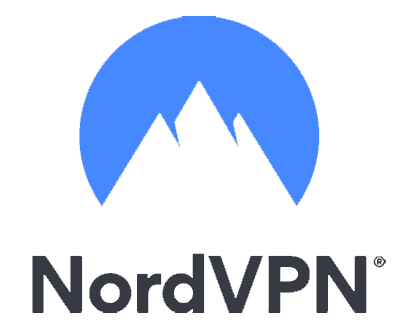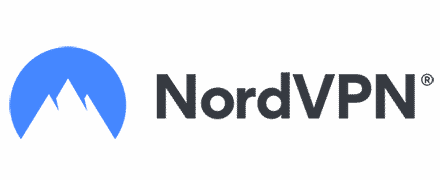 Get 68% off now
Why Use NordVPN to Watch LG TV?
As mentioned earlier, NordVPN is one of the quality VPNs on the market. It's loaded with key features and top-notch services that make your online experience smooth and free from geo-restrictions. It's been certified as great for streaming movies, browsing, and playing online games. It's also praised in our NordVPN review by our VPN review team. But what makes it the best fit for watching LG TV?
A few points have been highlighted below that explain why NordVPN has been chosen as the best fit for LG TV.
1. Privacy and Protection of your Online Information
NordVPN takes its privacy features very seriously, it's one of the best in the VPN industry. It makes use of not less than six great features to ensure that you remain safe and secure online. They include Double VPN, Onion Over VPN, Automatic kill switch, Domain Name System (DNS) leak protection, Cybersec switch, and a strict no-log policy.

If you are not properly protected on the web, your browsing data can be obtained by spyware, tracking sites, etc. However, when you are on a quality VPN service such as NordVPN, you can rest easy. The Double VPN feature ensures that your data is encrypted twice to further tighten security. The Onion Over VPN feature encrypts your data and takes it through several layers of privacy via the TOR network. This way, you are sure that your data is always secure.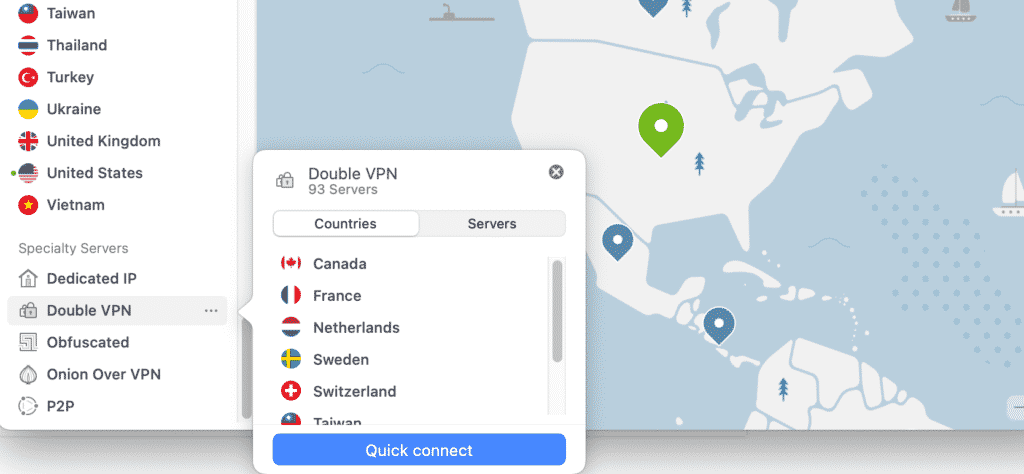 NordVPN also comes with an automatic Kill-switch that gets activated as soon as it detects a drop in connection. It keeps a close eye on your internet connection to the server because, immediately after the connection on your LG TV goes down, your data and sensitive information become easily accessible to whoever wants in on it. The kill-switch becomes activated at this point and keeps your data sealed in.
In addition, NordVPN protects your sensitive data from all sorts of malicious sites by undertaking frequent DNS leak tests. This helps you to feel safe at all times so that activities being carried out on your Smart TV can never be intercepted by the wrong hands.
2. Blocks Annoying Adverts
One of the most annoying parts of any online experience is unsolicited pop-up ads that frustrate a Smart TV user. This is because they not only slow you down, they are great time wasters and are even sometimes malicious.
NordVPN uses one of its cool features, CyberSec, to get rid of those annoying adverts on your LG TV. It blocks all unwanted auto-play ads and pop-up ads for a smoother experience and also helps to speed up loading pages on your Smart TV.
3. Offers Protection from Viruses
The CyberSec feature also comes in very handy when trying to prevent viruses and malware from crawling into your LG TV. The internet is overrun with viruses looking for where to invade, it is wise therefore to have a protection service available to keep you covered. NordVPN comes with features that are capable of protecting against such viruses. If there is a case of any attack, NordVPN cuts off communication between the host and assets.
4. No More Restrictions
One of the benefits of having NordVPN on your LG TV is that you no longer have to worry about being cut-off from geo-blocked sites. You can now have unrestricted access to your favorite streaming sites and watch all your shows that had hitherto been restricted.
With over 5200 servers in 59 countries, your online experience is limitless. You can also make use of its P2P sharing to share and receive files easily from other users. All you have to do is sit back and enjoy the AES-256 bit unbreakable encryption that guarantees you a smooth LG TV experience.

5. Protection from Suspicious Sites
Despite the help from internet policies in eliminating suspicious and malicious websites on the internet, many of them still exist. NordVPN makes use of its CyberSec feature to scan suspicious web addresses against a blacklist, helping you to avoid getting accidentally connected to any of these sites.
6. Access to Amazing Deals
Owning a NordVPN account sets you up to receive great deals and benefits for your money's worth. For example, you not only automatically have access to connect up to six of your devices simultaneously, you also get a 30-day money back guarantee on subscribing to any of its plans. If you are dissatisfied with the services rendered by the VPN, you can always ask for your money back. It has cheap prices that cost less the higher the duration it offers.
Best Deals for LG TV users on NordVPN
NordVPN has affordable rates for everyone's pocket size. Check out some of NordVPN's deals below:

3-Year Plan: This plan is the utmost jackpot for LG TV users on NordVPN. It is the cheapest plan, running at $3.49 per month, saving a user over 70% of the original price. It also guarantees users a refund as long as they request it within 30 days of purchase. It is the highest duration available on the plan.
2-Year Plan: This comes in second to the 3-year plan and it is also the second best among all three plans. Subscription to this plan stands at $4.99 per month, helping you save up to 58% at purchase. You can also decide to opt out of this plan whenever you wish.
1-year Plan: This plan is billed at $83.88 yearly, saving about 41% for subscribers to the plan. As usual, its promise of a 30-day money-back still stands.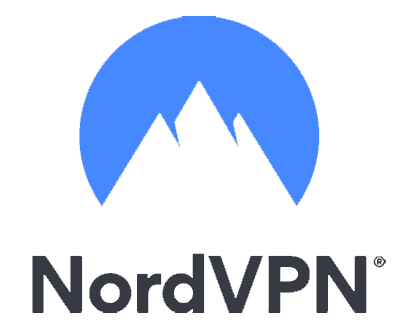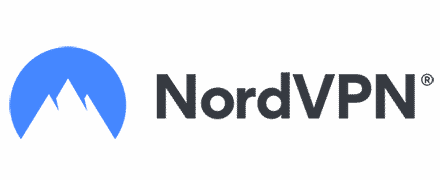 Get 68% off now
Challenges with NordVPN and Possible Solutions
As a new subscriber to NordVPN, you may come across some challenges and complications. Thankfully, they have a standby, ever-efficient customer support platform that will expertly attend to your dilemmas. However, for the purpose of saving time and energy, here is a list of some of the most common ones:
Unable to connect to the VPN: Fear not, this is just a connectivity problem. Whenever that occurs, it only means the app has not received the authentication it needs. To solve this, all NordVPN features need to be turned on. If this fails to work, it would require you to troubleshoot your internet connection.
Slow Connection: This could simply mean that the server is very cluttered and congested which then leads to a stoppage of connection. Solving this issue would mean a user would have to switch to another server.
Not functioning on Your Smart TV: Many things can be the reason why NordVPN fails to work, but the most common of them all is because of server unavailability on certain protocols, or because of a disconnected internet. To fix these challenges simply cross over to another server and ensure you are connected to the internet. If all of these fail to work, then you may want to re-install NordVPN.
NordVPN Transfer Protocols
NordVPN makes use of three different types of protocol, so you can rest assured of private and protected encrypted data while you use a public network. The three protocols are OpenVPN, TLS v1.2, and IKEv2/IPSec. OpenVPN and IKEv2/IPSec are used with mobile applications, while TLS v1.2 is for browser extensions. The protocols are somewhat different in the way they are used in storing data.
OpenVPN: This is an open-source VPN protocol that executes VPN techniques that are used in producing safe connections in remote access. On NordVPN, you can connect through OpenVPN using both TCP and UDP. OpenVPN connections can be set up manually on different devices. Its OpenSSL encryption library is made up of many security and control features.
IKEv2/IPSec: IKEv2 is a quality protocol that gives users fast speed, security, and stability. The protocol can hop through connections. For instance, using this protocol avails you the opportunity to easily switch from a cell network to Wi-Fi without dropping NordVPN's connection. To increase your privacy and security, IKEv2 is usually combined with Internet Protocol Security (IPSec), using cryptographic keys and algorithms.
In conclusion
This article tried to cover a practical step-by-step procedure, on how best to set up NordVPN on LG TV, as well as the reasons why NordVPN is the best fit for the Smart TV. We see that although it may be impossible to install a VPN directly to your LG TV, there are two alternative routes to get around that. One is quite techy, while the other is somewhat less complicated. This guide also expressly tries to analyze all the VPN's excellent features, its performance, and the challenges that may arise as the VPN is in use. If you're looking for a hitch-free, safe and secure ride as you enjoy your LG TV experience, NordVPN will be simply perfect for you.
Related Articles: