How to Setup and Use NordVPN on Apple TV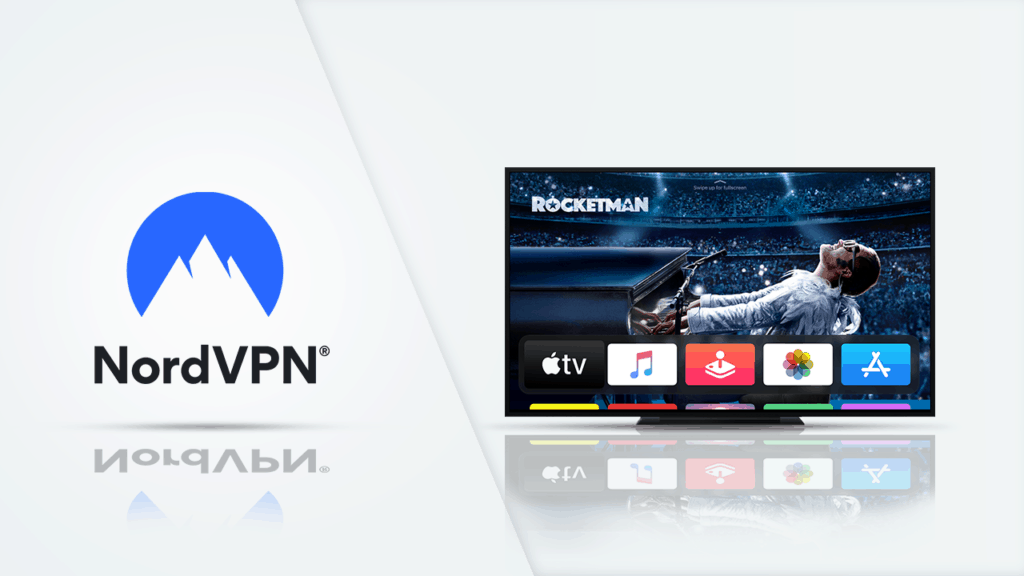 Apple TV is one of the most popular streaming platforms around the world. It has a simple, user-friendly interface and lots of movies to keep you glued to your Apple device. However, like other streaming platforms, you cannot get access to all its content without help from VPNs. On the bright side, there's a simple way around this constraint.
In this post, we'll take you through the easy steps of setting up and using NordVPN on AppleTV, as well as everything you need to know about the VPN.
Why you need to use a VPN for Apple TV
Like we mentioned earlier, all content on Apple TV is not available to users, even though you'll be using the internet to get access to content. Based on your location, the streaming platform geoblocks these contents, and the best way to access them is to use a VPN.
With NordVPN, you can set your location to one of the 59 countries that it has servers in.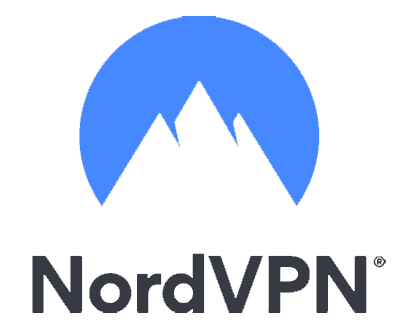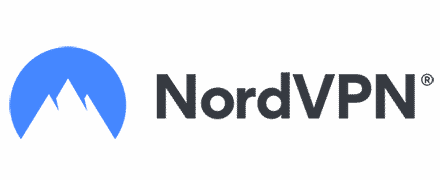 Get 68% off now
How to set up NordVPN with Apple TV
Apple TV, on its own, cannot run NordVPN. This makes securing it with any VPN quite some task if you don't know how to go about it. But again, we have easy ways to resolve this. Here are some of the most common ones:
1. Router installation
This is one of the easiest ways of setting up a VPN for Apple TV. You'll want to get a pre-configured router and ensure that it is compatible with VPN connections, especially NordVPN. Follow these steps when you are not sure of the type of router you have:
Open a web browser and log on to your router dashboard by typing either 192.168.1.1 or 192.168.0.1, followed by your credentials. You can contact your Internet Service Provider (ISP) or router manual to get your credentials if you are not sure of it.
Once on your router's dashboard, find a place where you can set up a VPN connection. You should find one easily in the options or settings.
Click on the icon that leads you to configure the router, and you'll be able to use it to access Apple TV with NordVPN.
2. Virtual Router Installation
It's a more tasking process to set up a VPN on a virtual router, but you'll be saving the money you'd have spent in getting a new router. You'll need a spare laptop and an extra hand to get NordVPN to work with it. A virtual router makes use of your computer's hardware to create a hotspot for another device to connect to. So, when you connect to a VPN and broadcast the signal, your Apple TV shares the laptop's internet connection.

It is also possible to carry out a virtual router installation using an ethernet cable. But there are a couple of downsides to this method. Apart from the fact that the process is quite advanced, many Mac laptops do not support this sort of connection. Many devices that connect to them do not receive any coverage from NordVPN or other VPNs.
3. Changing your DNS proxy
The third option for unblocking geo-restricted content is by using a DNS proxy. But we must warn you here. Changing your DNS proxy will not provide you with the privacy or security of encrypted VPN tunnels. The method doesn't exactly make use of a VPN. However, since quite a number of VPNs have a Smart DNS service, you can use this feature to configure your Apple TV's DNS settings and make it seem like you are in a different country.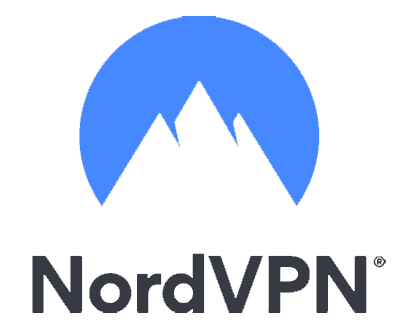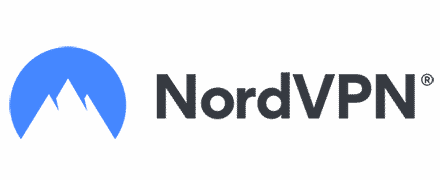 Get 68% off now
Why use NordVPN on Apple TV
NordVPN is one of the few VPNs that work excellently with Apple TV. But why should you use it instead of the others that can unblock the streaming site? Here are a few reasons NordVPN is really good for Apple TV:
1. The network is a worry-free option with lots of servers: At the moment, NordVPN has over 5000 servers in 59 countries. With such a huge number, you can use it to unlock any geo-blocked content on Apple TV without a fuss. You can also get specialty servers which include;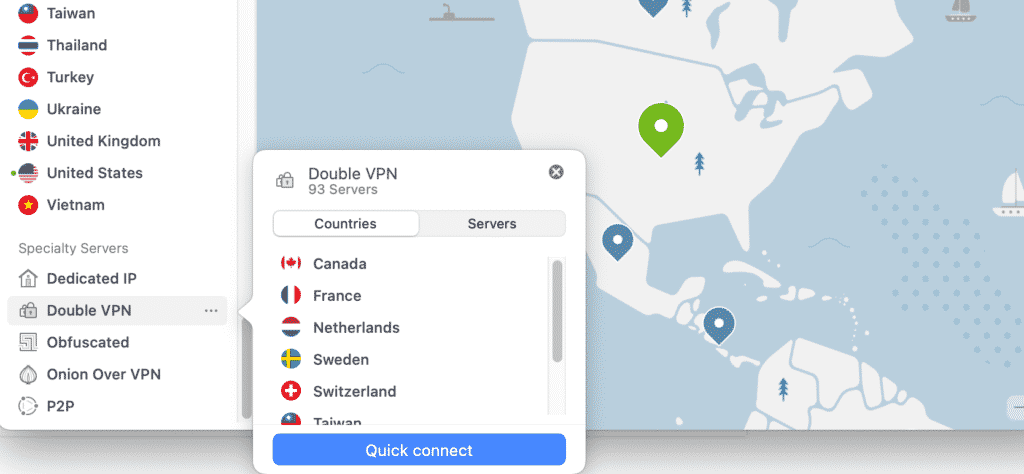 Obfuscated servers: These are ideal for users who are resident in a heavily restricted country, but still want to access Apple TV.
Dedicated IP servers: Here, you'll have an IP address that only you will have access to. Therefore, you'll not experience server congestions.
Double VPN servers: These send your traffic through two servers, and is a highly secure option.
P2P servers: These servers allow you to send and receive files with other users.
Onion Over VPN servers: Special servers with extra security layers.
2. NordVPN has a tight security system and operates a no-log policy: This VPN uses a 256-bit AES encryption that no physical or brute force attack can break through. To add to this tight security, the VPN has added security features like Double VPN and Onion over VPN. With these at your disposal, your private information like passwords, credentials, and traffic will remain secure all the time; just what you need when streaming content on Apple TV.
3. NordVPN allows several devices to connect at a time: Currently, you can connect six devices to one NordVPN account. This is a decent number, especially if you have many of them you wish to secure. All the devices linked to the account get the same amount of security, so it looks a lot like six for the price of one.
4. NordVPN has a 30-day money-back guarantee: This VPN is risk-free. If you are not satisfied with the service, you can always request for your money back.
5. NordVPN's servers have lightning speed: You'll enjoy a secured streaming session at ultra-fast speeds with any of our VPNs. You'll also bypass ISP throttling and any other constraints that'll make your connection to Apple TV slow.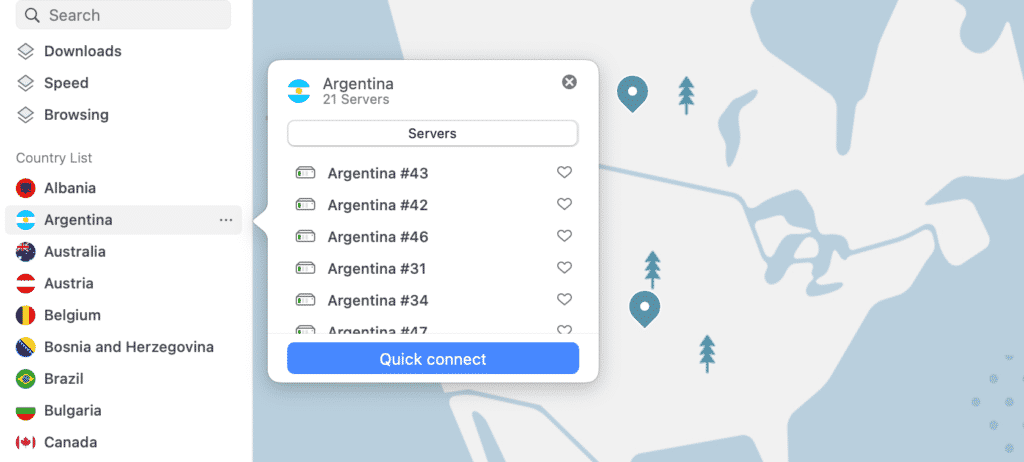 6. NordVPN has detailed setting up tutorials: The VPN service documents all the steps you'll need in setting up a router manually for Apple TV.
Will a free VPN work on Apple TV?
With much talk on NordVPN, a paid VPN, you might be thinking of ditching it for a free option. We strongly recommend against this because of the following reasons:
Many free VPNs require you to use their apps: At the surface, this doesn't look like a downside. However, if you look closely, you'll see the problem with it. By allowing only their apps, you cannot connect to a physical router. This leaves you with two other options that require a lot of tech knowledge to make it work.
Many free VPNs are slow with data caps: Nothing is as frustrating as streaming content on a website using limited bandwidth. The movies will buffer too often, and you could get cut off in the middle of an interesting video. Not exactly the perfect videoing experience, if you ask us.
Free VPNs have few servers: If you are looking for a VPN that'll allow you to access Apple TV from any country, then you shouldn't focus too much on free VPNs. Some have a little over 500, but you'll not find a free VPN that can match the over 5000 servers that NordVPN has. Having a small number of servers with no option of getting a dedicated IP address means only one thing; server congestion!
Almost every free VPN isn't secure: Taking a second look at free VPNs will reveal that they definitely do not run a no-log policy or have the capacity to protect you like paid VPNs. In fact, many of them mine personal data from users and sell then to third-parties. Others inject cookies in web browsers or malware on your device. They are out to make a profit, even if they claim to be free.
Many free VPNs bombard users with ads: It's a sign that data has been collected from your online activity when all you see are ads relating to them. With free VPNs, you'll get loads of that, even while you are streaming content on Apple TV.
Is it legal to use a VPN?
After going through a lot of laws on VPNs, we can conclude that VPNs are generally legal, and only a few countries do not support VPN use. Nevertheless, there are a couple of illegal ways of using a VPN. These include;
Cyberbullying and cyberstalking: These are an abuse of the use of VPN's privacy and security features.
Trading goods, drugs, and weapons on the dark web
Hacking computers or networks
In conclusion
Carefully-placed geographic blocks can make it difficult to access Apple TV from your iPhone or Mac laptop. Apple TV, in particular, has upped its game by putting state-of-the-art detection systems. However, NordVPN is one VPN that can bypass the geo-blocks in place.
We've included ways of setting up and using NordVPN on Apple TV, as well as information on why this VPN is one of the best for AppleTV. These should get you up to speed on how the VPN works with AppleTV, so you can start enjoying its restricted content even if you are in another country.