How to Get a VPN on Chrome Browser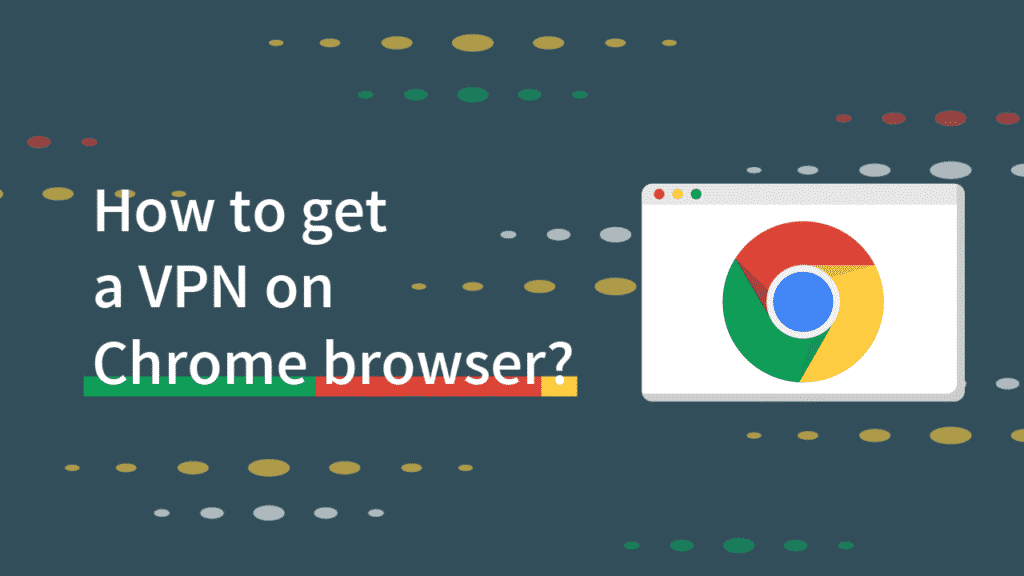 We can authoritatively say that the Google Chrome browser is the most popular browser around today. With over five billion downloads from the Google Play Store alone, it seems like over half the world is using this browser in their daily lives. But Chrome appears to be running a bit behind its competitors, Firefox and Opera, in the area of security.
Mozilla Firefox and Opera just recently launched new alternatives to their browsers. The two companies presented an alternative browser with inbuilt VPNs for the privacy-conscious internet surfer. This innovation comes on the back of an epiphany that's slowly being realized by everyone using the internet today; people could be watching. More and more web users realize the privacy risks that come with using the internet daily and are seeking ways to wipe their digital footprints.
Firefox and Opera have cashed in on this realization, and by introducing VPN embedded browsers, are offering a way of ensuring privacy and providing peace of mind. So, why hasn't Chrome done the same? As far as we know, Google hasn't announced any intention of building a VPN into Chrome.
Chrome does have a privacy mode called "Incognito Mode." But as soon as you open a tab in this way, you are warned that while Chrome will not remember your cookies, or any activities or searches, your information is visible to your ISP, nor any government agencies that want to take a peek.
Obviously, that's not good enough when you want to browse under the radar and not leave your information on every website you visit. You also want to be able to connect to public Wi-Fi and be confident that you won't get hacked or that your information won't be intercepted and copied. But, the fact that Chrome itself doesn't have a VPN or privacy measures doesn't mean that there's no way to get one. The endlessly customizable nature of Chrome makes it possible to download extensions for it. A VPN is no different; you can get a VPN from any VPN provider that has a browser extension for Chrome.
Choosing which VPN to use from the horde of VPN providers available can be difficult. It can be even more difficult when considering many factors such as their privacy, security, and anti-censorship features, price lists, and plans.
Paid vs. free VPNs: Which is better for Chrome?
There are over a thousand VPNs around, and many of them do offer Chrome browser extensions.  Some of them are even free. But we can't advise you to choose a free VPN unless you're prepared for all sorts of irritations.
First off, most free VPNs offer some sort of bandwidth limit like 500MB a day, or 10GB a month. You can browse only as much as the VPNs specifies, and once you've reached your limit, it shuts off, and you're left with your regular ISP and no privacy or security. There can also be a variety of annoying ads getting in your way while you browse. The VPN may support the ads because it is how the VPN makes its money.
Your web traffic might move at a crawl because of the overcrowded servers. Many other people want to use the free VPN servers, and the number might be overwhelming for the server. A free VPN might also not be stable. It may cut off, and sometimes, this can happen at crucial points in your browsing.
None of the above is a problem with paid VPNs. Coughing up a few notes for a paid VPN may seem extravagant to you, but when a free VPN has got you ready to tear your hair out in frustration, you'll see it as more of an investment.
Having given a bit more perspective on the merits and demerits of free and paid VPNs, there are a few VPNs that we think you'd be better off using on your Chrome browser. After perusing and testing hundreds of VPNs and their Chrome platforms, our top picks have to be ExpressVPN, NordVPN, and SurfShark. These VPNs set the bar for Google Chrome browser platforms, in our opinion.
ExpressVPN
NordVPN
Surfshark
In Conclusion
Most people spend a significant amount of time online, and we all need a VPN to ensure our privacy. To make life easier for the typical, not-technologically-inclined person, VPN providers have simplified the process of installing and setting up a VPN. Now, hooking up your Chrome browser with a VPN doesn't take more than 5 minutes, no matter which OS you use (Windows, macOS, or Linux). Browse anywhere, anytime, with peace of mind with your VPN Chrome extension.