Best Germany VPN Servers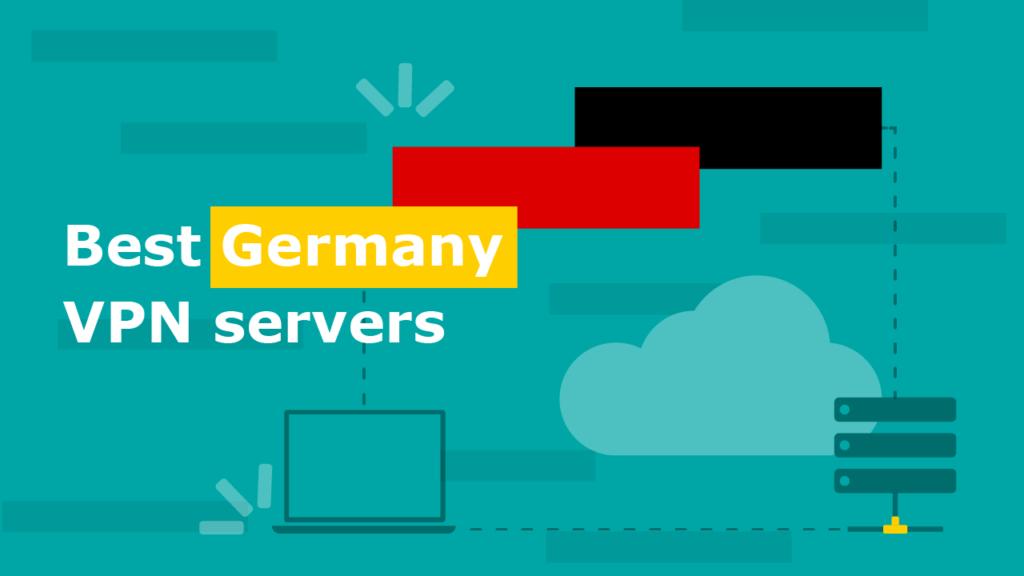 Germany has one of the best pro-data privacy laws in the world. But it is also one of the 14 eyes countries, and so has data retention laws. For you to use the internet freely in Germany, you'll need not just a VPN, but the best you can get.
In this guide, we'll show you the best Germany VPNs, that'll guarantee a private and secure internet connection.
We've tested an uncountable number of VPNs, and these are the best ones for the country:
ExpressVPN
NordVPN
Surfshark
UltraVPN
CyberGhost
ProtonVPN
Why do you need a VPN for Germany?
Apart from a VPN's use in bypassing geographical restrictions, here or other reasons why you need one in Germany:
VPNs allow you torrent safely: The German government doesn't take copyright piracy lightly. But with a VPN, you can torrent safely keeping your true IP address unknown to even those on the network.
VPNs help stop prevent the activities of hackers: Unprotected networks attract hackers, and this is one significant reason why you need a VPN. They'll protect you even when you have to use a public WiFi.
VPNs help to access bank accounts: Sometimes, your bank can suspend your account if it sees transactions from it from a country abroad. With a VPN, you can mock your location to seem as though you are still in your home country to access your bank account.
Will a free VPN work in Germany?
The VPNs listed above all require a fee, so this may push you to opt for a free VPN if you are on a tight budget. Even though many of them work in Germany, we do not recommend any for the following reasons:
Most free VPNs don't have a lot of servers in other countries: In this situation, what really matters to users is the number of servers in other countries they can get access to. Sadly, most free VPNs do not have many servers, and when they do, they are not spread evenly across many countries. Don't be deceived by those free ones that boast of a large number. Many of their servers are blocked and blacklisted by popular sites.
Most free VPNs' servers are congested: A follow-up problem of not having enough servers is that the few that these free VPNs have will be congested. This implies that the speed will be as slow as a snail, and you won't be able to do much with that.
Many free VPNs do not operate a no-logging policy: Perhaps the most concerning issue about free VPNs is that even though they claim to operate a no-logging policy, many of them do not. The security measures of any VPN are an essential aspect, so one that cannot guarantee you the safety of your data or traffic doesn't deserve a second look. Unfortunately, many free VPNs fall into this category. Some even go as far as selling your traffic and data to third parties.
Most free VPNs bombard users with adverts: With every click you make, free VPNs bombard users with adverts. You may think this is not a big issue, but it'll frustrate you when you need to get a quick job done.
Most free VPNs do not allow you to link several devices to a single account: It's quite a waste of money if you have to pay for the same subscription on all your devices. Well, this is what you'll experience with many free VPNs. Even though most of them claim to allow unlimited devices to connect to a single account, a trial will prove that this claim is not always valid.
Many free VPNs do not offer unlimited bandwidth: It can be a frustrating experience when mid-way through an exciting video or game, you get cut off. Most free VPNs have daily bandwidth caps that makes using the internet limiting.
Many free VPNs do not have the best security measures in place: You'll hardly see the best-in-class AES 256 or advanced security features on free VPNs. What's the use of going for such when you can get a paid VPN with the best security measures for as little as $3 a month and even a 7-day trial?
Is it legal to use a VPN in Germany?
As a 14-eye country, many people have the notion that there'll be stiff laws on the use of VPNs in Germany. However, it is legal to use them in the country and no hard and fast rule explicitly prohibits their use.
Final Words
If you live in Germany, you'll know that the government tries to keep malicious activities on an all-time low through surveillance and intelligence agencies. However, these policies affect how free you can use the internet. The complete, easy, and secure solution is a VPN.
Whether you are in Germany or need to access a site around the world, the VPNs we have listed above are the ones with features you need. So, what are you waiting for?