Can You Get CyberGhost Free Trial?
The internet today is fraught with several insecurities and restrictions that make using it a bit of a hassle. Thankfully, there are Virtual Private Networks that make web usage a little bit safer and freer.
For the sake of it, a Virtual Private Network (VPN) is, as the name implies, a private network. It allows you more safety and freedom on the internet by encrypting the data that is sent between your computer/internet-enabled device and the server it is communicating with. Apart from that, it masks/changes your IP address such that third parties cannot track your activities.
There are a number of Virtual Private Networks in existence currently. Some are free, and some are not. A large majority of them, like CyberGhost, has astounding capabilities, and these only make it harder to select one to meet your need(s). There are numerous articles, websites, videos, and guides to assist you in choosing your preferred Virtual Private Network. However, it is only normal to have doubts still, especially if you have not used the network before. As such, the importance of being exempted from financial commitments cannot be overemphasized.
Unfortunately, CyberGhost discontinued their free version on the 22nd of November, 2018. Not to worry, though, there is an easy way to still try out Cyberghost before making commitments. Before delving into that, though, let us answer a few questions for you.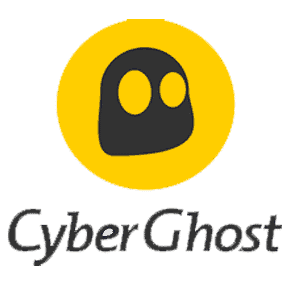 Get 83% off now
Why should I choose CyberGhost at all?
CyberGhost is a Virtual Private Network which has over 5600 servers across 81 countries in the world. That is, by far, one of the largest collections of networks owned by any single VPN on record. It has been in existence for about fifteen years, which means that it is no greenhorn in the Internet Privacy industry.
In terms of security and privacy, the Virtual Private Network has in its sleeves a number of features. One of those is the strict no-logging policy, which means that your data or information would not be tracked by the VPN itself when you are using it to access the internet. Apart from that, it also has a DNS leak protection and a kill-switch alongside the highest encryption protocols available.
The VPN provides you with a 45-day money-back guarantee. This is higher than most VPNs offer, and it is worthy of note that some Virtual Private Networks do not even offer a money-back guarantee at all. However, with CyberGhost, if you pay and you are not satisfied with their services within forty-five days, you can request a refund, and your request would be granted. The service is available on iOS, Linux, MacOS, Android, Windows, Firefox, Chrome, etc.
That all sounds great, but why did CyberGhost discontinue its free version?
In the past, CyberGhost had a free mode that allowed you to use some of their features for free and then upgrade to premium quality features later on with a subscription. However, due to the huge amount of data that was compromised in the first half of 2018 alone, the company decided to close down the free mode.
As such, now, there is no free version of CyberGhost. In order to protect the privacy of over 30 million clients all over the world, the company believes that it is better to have the premium services paid for rather than give users access to poor quality security standards, even if it is free.
However, they left their Chrome and Firefox extensions free. So, if you want to use the VPN on those two browsers and you need some extra security, all you need to do is get the extension for the respective browsers, install it, and begin surfing the internet.
Does that mean I cannot get CyberGhost for free at all except on Chrome and Firefox?
Absolutely not. You can definitely get a free trial on CyberGhost. The free version is very much unlike the free trial feature that CyberGhost offers. The difference between the two, mainly, is this. In the free version that was available before, you could choose to use CyberGhost Virtual Private Network without paying. You would get access to the VPN for free, but you would not have access to all of its features. You could, however, choose to upgrade to a paid version, which would give you access to its premium quality features.
The free trial, on the other hand, is an offer that allows you to test the VPN for free within twenty-four hours. In that period, you get access to all of the premium services in terms of security, privacy, etc. Apart from that, you would not have to put in your card details when you are signing up for the free trial. What this means is that you won't be charged automatically after the trial is over. As such, you still have quite a bit of financial freedom. After 24-hours, you can then choose a subscription plan if you are satisfied with the result of your tests. If you are not, you can still go ahead to pay to use the service for a little while longer because the Virtual Private Network provides you with a 45-day money-back guarantee, as stated earlier.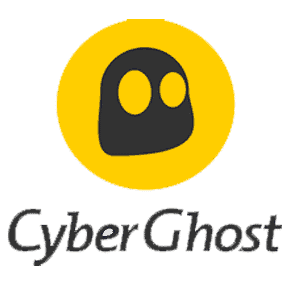 Get 83% off now
Alright then. How do I get CyberGhost free trial?
Getting a CyberGhost free trial is actually quite easy. However, to make it easier for you, we would be teaching you how to get it done in just a few simple steps.
Go to CyberGhost's official website. Once there, navigate to the free trial page. You should see a button that says "Start free trial." Click on that button.
By clicking on that button, you have shown interest in using the service. As such, it would begin downloading automatically on your device so that it can be set up. Before the download begins, we would recommend that you secure a reliable internet connection, so you do not have to go through the hassle of connecting and reconnecting over and over again due to poor signals.
Wait a few seconds or minutes for Virtual Private Network to download. As soon as it is on your device, install it. After proper installation, open the VPN and then click "sign up." When you have clicked the button, fill out the form that would appear in order to create your very own CyberGhost account.
In order to verify that it is indeed you, the VPN requires that you verify your email address that was provided during signup. As such, you would have to temporarily exit the app and go to your email account to verify. Alternatively, you could open your email account on another internet-enabled device that you are in possession of. Locate the email from CyberGhost, open it, and click "activate trial." Keep in mind that it is possible that your CyberGhost email would be transferred to your junk folder. As such, if you are unable to find yours, you can simply check the junk folder and then verify it from there.
Afterward, head back to your CyberGhost app and click on the power button. In order to function optimally, the app needs a few permissions to be granted by you. Not to worry, though, none of those permissions would infringe on your privacy, especially considering the network's strict zero-log policy. To grant the permissions, simply follow the onscreen prompts as they appear.
When all the above steps have been carried out, you would have finished setting up your VPN. You would then be able to surf the web anonymously for free within the twenty-four hours of your free trial. You would be connected to the best server around automatically. As an added bonus, the app will show you a helpful countdown to the end of your free trial.
What do I do when I am done with the free trial?
If you are not satisfied with the way the app operated during the 24-hour trial, there is still another option as the VPN has a money-back guarantee. For its one month plan, you can get a refund within the first fourteen days of subscription and dissatisfaction. For the longer, one-year, three-year plan, the VPN offers a 45-day money-back guarantee. This gives you two weeks and a month and a half to test things out a little bit more. If you are still unsatisfied then, you can simply delete the app. However, this is unlikely because CyberGhost is one of the best around.
On the other side of the coin, if you are satisfied with the services that the VPN offers and the way it works, especially in terms of speed, you can go ahead and subscribe to the plans. It offers monthly plans, six-month plans, and yearly plans.
In conclusion
CyberGhost, with many years of experience, among other features, is a great Virtual Private Network. Even though the free trial period is quite small compared to others that offer seven days and above, it makes up for it in the money-back guarantee. It is most definitely worth checking out.