PureVPN was founded back in 2006 with the aim of protecting the freedom of access to the internet for users from around the world. Fast forward to today and PureVPN is now a world-class service provider.
But does our PureVPN review uncover a safe and reliable service? Stick with us and learn all about the premium features, server speeds, and streaming capabilities of PureVPN.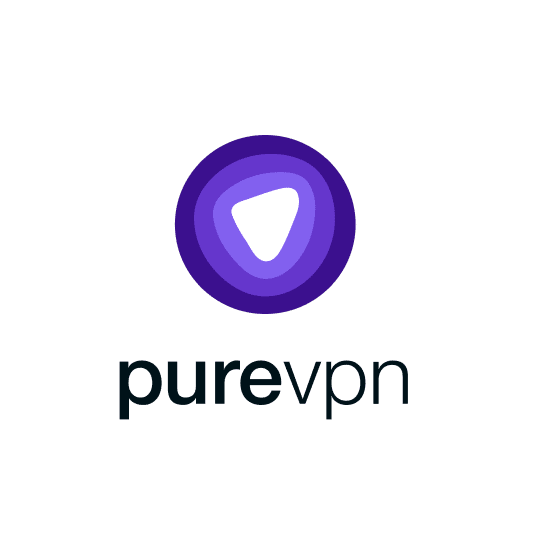 Get 82% off now
Pros and Cons – PureVPN Review
Don't have enough time to learn all about PureVPN? We've got a quick-fire pros and cons for those who are looking for a VPN in a hurry.
Pros
Advanced P2P, streaming, and VIOP servers
Multiple device support
Over 6,000 servers covering over 78 countries
Bank-grade encryption
Cons
Purely a premium service
Can be tough to find dedicated servers
Plans and Pricing for PureVPN
You'll have to pay for PureVPN to utilize any of their services as there is no free PureVPN account available. Our PureVPN review revealed that there is just one account type with three distinct plans: one month, one year, and two years.
A single month currently costs $10.95; however, the 12-month subscription is reduced and will only set you back $3.24 per month for the first 12 months. The 24-month plan, which costs $1.99 per month and includes an extra three months for new subscribers, is the clear winner.
PureVPN is still fairly pricey with these current prices, especially given the reduced maximum plan of 24 months. Other providers, such as Atlas VPN, are less expensive and provide longer subscriptions.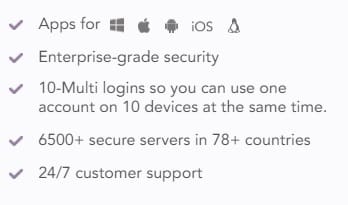 During our PureVPN review, we found a few advantages, the most notable of which is that no streaming services are tied to a certain plan. You'll get the whole basic package of services, servers, and features regardless of the PureVPN internet plan you pick.
There are, however, certain exceptions. The four add-on services of DDoS Protection, Port Forwarding, a Dedicated IP, and a Dedicated IP with Port Forwarding are not included in the PureVPN price. These features cost between $0.99 and $3.99 per month.
Unique Features for PureVPN
With the PureVPN Kill Switch, you don't have to worry about accidental data or IP leakage. If your VPN is abruptly terminated for any reason, this function will instantly kill your internet connection, thereby preventing unintentional leakage.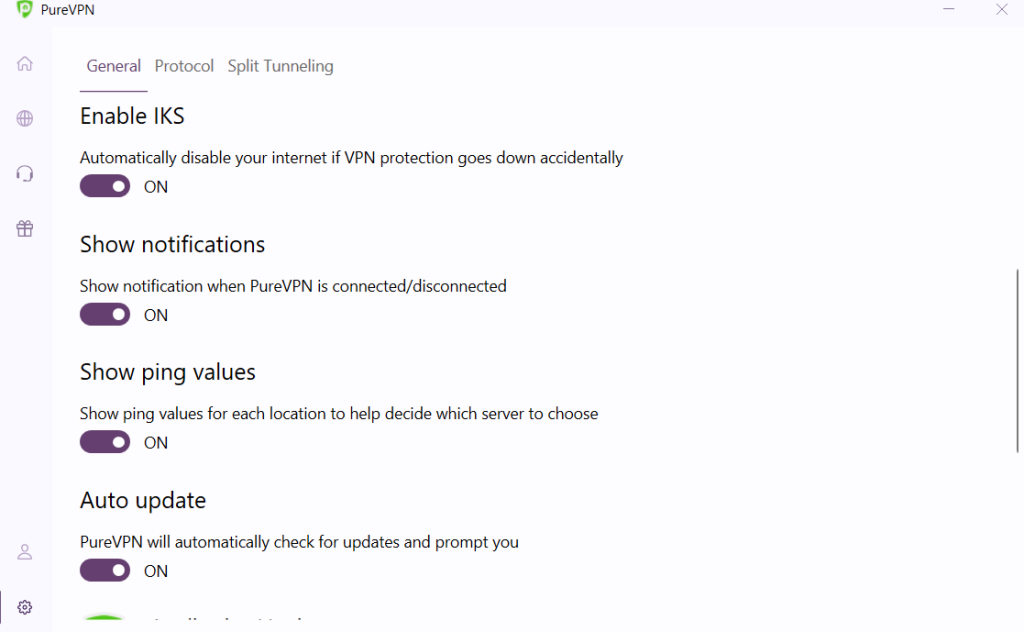 Android users seem to be the first to get additional features at PureVPN, so we ran a PureVPN android review too. The Secure Wi-Fi function on Android smartphones may be used to secure any Wi-Fi network that your device connects to – be it a work network, public Wi-Fi, or your home network.
PureVPN – Server Locations, Numbers & Coverage
A VPN service in this day and age needs to cover as many countries as possible to be effective. PureVPN has a large server network, with over 6,500 servers spread over 78 countries. That's a lot more than competitors like SurfShark can provide but nowhere near that of Private Internet Access.
Over 3,000 servers are located in Europe, whereas over 2,200 are located in North America. Although Asia is a less well-served region, our PureVPN review confirmed over 560 servers, including many in the Middle East.
We would have preferred to have the servers be physically located in the actual nations, however, we confirmed that all virtual servers are physically located in the United States during our PureVPN review. Dedicated servers for streaming, peer-to-peer, and other applications were uncovered but many users will often need to hunt for these.
Performance and Speed of PureVPN
When it comes to picking a VPN provider, speed is crucial. A VPN will always slow down your internet speed to some degree, regardless of what you do. We conducted a comprehensive PureVPN speed test. When it comes to connecting to a virtual network, remember that the speed of a VPN service may be judged by how little speed is lost.
We connected to numerous servers all around the world using a 1GB connection. We got roughly 210Mbps using the OpenVPN protocol in the United States, but over 270Mbps in some other countries – most consistently in the United Kingdom.
This is far from sluggish, and it's quite fine for the ordinary user, but it doesn't quite compete with some of the fastest VPN services out there. Protocols are very important here – for example when we switched to IKEv2 during our PureVPN speed test, some speeds were often halved.
PureVPN

Features
24/7 support? Yes
Simultaneous logins: 5
Dedicated IP-addresses? Yes
Servers: over 2000
Pros/Cons
Port forwarding
Servers located all over the world
256-bit AES encryption
Pros: Port forwarding; Servers located all over the world; 256-bit AES encryption;
Lowest price: $3.33
Staying Safe with PureVPN
We all want to feel safe online and a VPN service is the best way to secure your data traffic when connected to the internet. For small businesses, this can be critical for protecting sensitive data passing between computers and networks. So, does using PureVPN online keep you safe?
To begin, PureVPN supports PPTP, L2TP, SSTP, IKEv2, WireGuard, OpenVPN, and IPSec, among other security protocols. With IKEv2, WireGuard and OpenVPN give the highest levels of security.
Secondly, PureVPN protects your data with 256-bit AES encryption – this is enterprise-grade encryption too. A brute force break attempt on the PureVPN encryption, for example, would take 13 billion years to succeed. AES encryption is currently the industry standard for a good VPN service – unfortunately, the PPTP protocol only supports 128-bit encryption at PureVPN.
Premium Vs. Free with PureVPN
We couldn't really complete a free PureVPN review because this is an entirely premium service. Free trials are offered on some products, such as the 7-day browser extension trial, but it cannot be tested for very long.
However, if you buy PureVPN online, you'll do so with a 31-day money-back guarantee – so you could say PureVPN offers a 31-day trial of sorts.
Staying Anonymous on PureVPN
For both businesses and individuals, the necessity for data security and privacy when using the internet is at an all-time high. Never before has the casual internet user needed to remain so anonymous. With so much of our personal data being abused by corporations these days, a VPN needs to prevent any leakage.
PureVPN provides a number of security features to secure your online privacy. For starters, WebRTC leak prevention is built-in, which protects your real IP address from being revealed while using P2P connections on websites. But our PureVPN review confirmed much more too.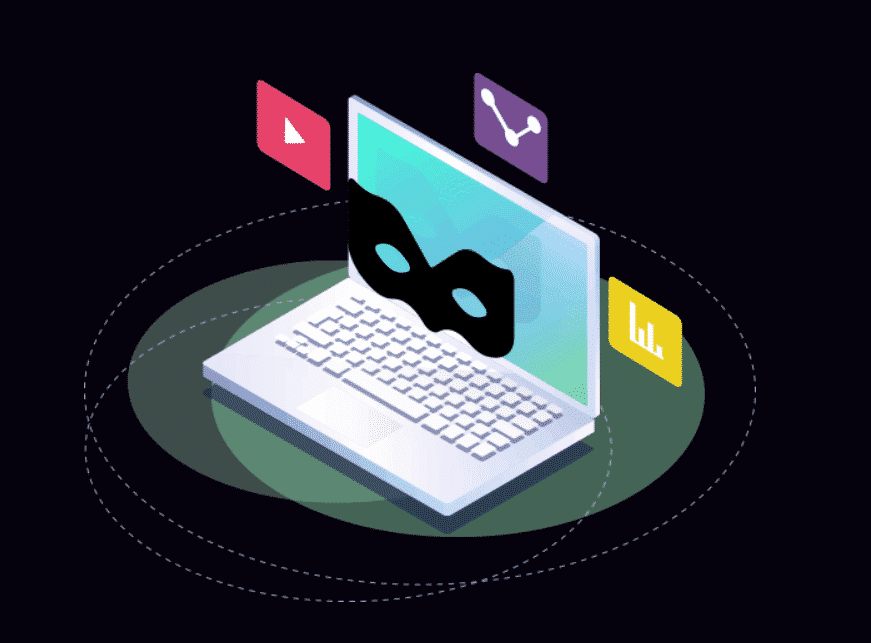 PureVPN is KMPG certified as a no-log VPN service, which we confirmed during our review of PureVPN. PureVPN does not record, monitor, or retain any of a user's data, ensuring that your online behavior is completely anonymous. PureVPN, unlike other lesser VPN providers, does not track your ISP or VPN connection timings, even for bandwidth monitoring purposes.
Interestingly, prior to this certification, PureVPN had assisted US authorities by providing VPN login times and dates in a criminal case that divided many internet-freedom advocates.
In addition, PureVPN is domiciled in the British Virgin Islands, which have no obligation to oblige to the data-retention laws of any other nation. This provides a distinct advantage over the US or European-based services, such as ZenMate, where strict data-retention laws could become problematic in the future.
Platforms & Extensions for PureVPN
You will be able to download extensions for several browsers if you buy PureVPN. Only Chrome, Edge, Brave, and Firefox are currently available, but we were able to install the chrome extension on Opera GX during our PureVPN review. However, this does mean iOS and macOS users need to exclusively use the PureVPN app for their respective OS.
The PureVPN internet addon for Chrome can stop ISP monitoring and has been shown to unlock over 40 different streaming channels from over 30 different regions. The Chrome plugin will likely be enough for individuals who simply wish to surf anonymously.
The Firefox add-on is available for a 7-day free trial. This plugin is equally as strong as the Chrome PureVPN internet extension, plus it includes WebRTC leak prevention. Edge can only try servers in five countries during the 7-day free trial.
To be an effective VPN service, more than just browser extensions are required for activity outside of basic internet surfing and streaming – such as using streaming and P2P apps or playing online video games.
A PureVPN Android and iOS app are available for mobile users. Both iPhones and iPads are supported by the iOS app. Customers using desktop or laptop computers may download a dedicated software for Windows, Linux, or macOS. In total, over 20 devices are supported, including routers and TVs like the Firestick TV.
User Experience
The PureVPN interface is extremely user-friendly, and the one-click connection is quick and responsive. Customers may relax knowing that encrypting their traffic just takes a few seconds for the most casual of internet users.
The profile types were simple enough to set up and allowed us to tailor our service to our current requirements, whether gaming, work, streaming, or shopping online.
We also conducted a rigorous PureVPN customer service review to ensure that clients could always reach assistance in a pinch. Customers can speak to real-life agents using Live Chat, which is available 24/7. We were able to contact an agent within minutes during our tests and their responses were relevant and quick.
Streaming and Torrenting Using PureVPN
When we travel, many of us like watching our favorite subscription services – whether it be whilst traveling or in a hotel room. However, so many of these services like Netflix and Disney+, are geo-locked. Thankfully, PureVPN can bypass the majority of them. The only problem, while PureVPN claims to have dedicated servers, we had to really look for them.
With that being said, we were able to access Netflix US, NBC, and BBC iPlayer from a variety of places during our PureVPN review. Unlike many VPNs, we were successful in getting past the Disney+ geo-lock – however, finding reliable servers was certainly difficult. Some of these sites are really difficult to pass and PureVPN was certainly impressive.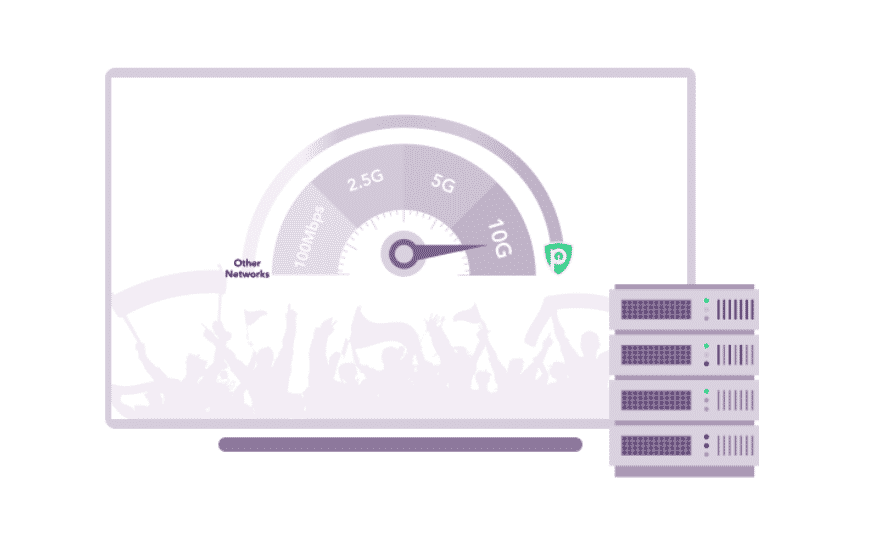 During our tests, we encountered zero buffering and we were able to stream in 4K quite comfortably. Without dedicated servers though, a successful server might be obsolete for streaming, and you won't know until you try it again.
PureVPN proved to be an excellent torrenting VPN, particularly with split tunneling and good download speeds. During our PureVPN analysis, we confirmed that WireGuard was better for quick P2P transfers, while OpenVPN and SSTP were slower than L2TP and IKEv2.
Paying for the Port Forwarding option is a good idea to boost P2P download speeds, which is also ideal for individuals who want to utilize a VPN to bypass ISP data throttling. If you're a gamer who needs these capabilities, we recommend reading up on the best VPN services for gaming.
Hot Tips – PureVPN Review
It might be intimidating for new consumers who are using a VPN for the first time. But it really doesn't need to be that way. To help newcomers get the most out of PureVPN's services, we've provided a couple of helpful tips.
If you are a gamer, we strongly advise you to experiment with tunneling protocols and explore some of the extra features. DDoS protection will ensure uninterrupted gameplay while port forwarding will enable you open ports at the router level.
PureVPN has an ad-blocker that includes content filtering. This means you can control what sort of content makes it through to your browsers and prevent unwanted ads.
Want to see just how much information an IP address can provide? Use the PureVPN What's My IPL tool to find out your IP address, ISP, ISP address, and much more. When connecting to a VPN server, check again and notice the difference.
Conclusion
Our PureVPN review reveals a very robust VPN service with some outstanding servers and handy capabilities, but with some uneven performance and no easy way to select dedicated servers for streaming and P2P.PureVPN has demonstrated its ability to bypass geo-restricted material, including tough streaming services such as Disney+ and Netflix US.
However, finding a specific server can often take some time. Additional premium features for high-performance gaming are available too and are certainly recommended. Finally, if you want serious performance and control over your VPN, you should probably go for a more expensive option.
PureVPN certainly has everything you'll ever need as a casual internet user and could suit a small business too. Ever moderate online gamers will get a lot out of this premium VPN service provider.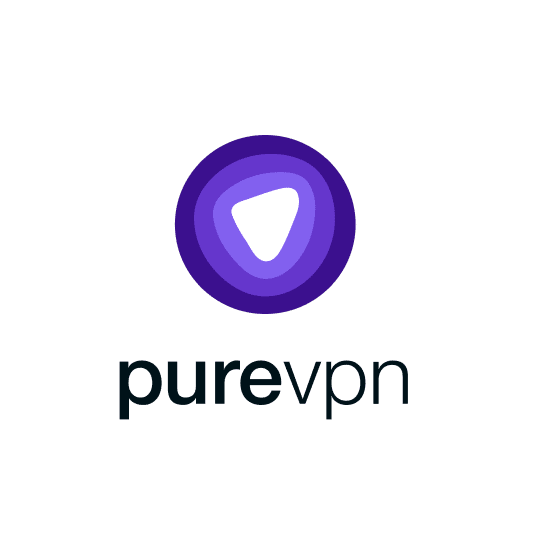 Get 82% off now
FAQ – PureVPN Review
Is PureVPN trustworthy?
Yes. We conducted a thorough PureVPN online review and found the service to be reliable with strong security and privacy features.
Is PureVPN a Chinese company?
No. While PureVPN was once headquartered in Hong Kong, the company is currently based in the British Virgin Islands and its parent company, GZ Limited, has Pakistani origins.
How much does PureVPN cost?
The cost of using PureVPN varies depending on which membership plan you pick and which additional services you desire. A single month costs $10.95, while extended subscriptions offer a lower monthly charge.
Who owns PureVPN?
PureVPN is owned by GZ Limited.
Is PureVPN free?
PureVPN is a premium service and currently does not offer a free account type.
Can I get a PureVPN free trial?
Yes. PureVPN does offer a number of 7-day free trials across a range of supported platforms.