Since 2013, this German VPN service has been trusted by over 47 million internet users, making it one of Europe's largest VPN providers. Our ZenMate VPN review is in-depth and looks at all of the offered features.
Our tech experts thoroughly evaluate the speed and performance of ZenMate VPN servers, as well as confirm device support, security features, and the quality of each unique feature offered by this VPN service.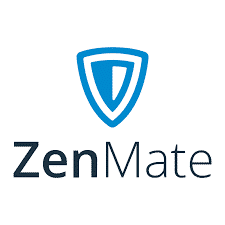 Get 86% off now
Pros and Cons – ZenMate VPN Review
Need to know all about ZenMate VPN but you're in a hurry? Check out the biggest advantages and disadvantages of this powerful VPN service.
Pros
Over 4,000 servers
Specialty streaming servers
P2P Support
Reliable kill switch
Cons
Slow upload performance
Few tunneling methods
Plans and Pricing for ZenMate VPN
For our ZenMate VPN review, we extensively investigated the price structure because safe and private internet browsing shouldn't cost a fortune. ZenMate VPN offers three distinct plans: Free, Pro, and Ultimate.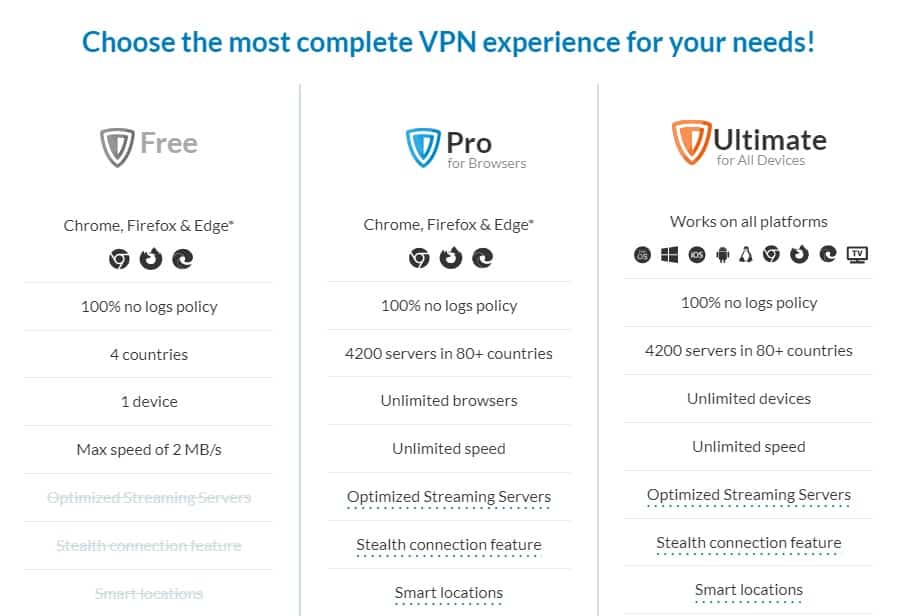 A one-month, six-month, or one-year subscription is available for the Pro account. This account is only for browsers and supports Chrome, Firefox, Opera, and Edge. It costs $7.99 per month, $19.14 per six months, or $23.88 for the full year.
The Ultimate account supports the largest number of devices, including apps for iOS, Windows, Linux, and Android, as well as smart TVs and web browser extensions. A paid subscription of one month, one year, or three years is available for this account. A month-to-month subscription is $10.99 each month, while a one-year subscription costs $53.88, and a three-year subscription costs a mere $59.
These costs are reasonable, and they are cheaper than many of the bigger competitors. ZenMate, like many other VPN providers, offers frequent promos and deals including extended plans and price reductions. With a 30-day money-back guarantee, you can experience a full plan without any risk either.
The free ZenMate VPN service can only connect to four countries, can only be used on one device and only as a browser extension, and has a speed restriction of 2MB/s. You won't be able to access any of the streaming optimized servers, P2P support, or special features like Smart Locations.
Unique Features for ZenMate VPN
We did uncover a few special features during our in-depth review of ZenMate VPN. Most notable of which is the Smart Locations is a function.
Smart Locations, which works similarly to an automated split tunnelling, allows customers to have the VPN automatically switch on for specific websites. This is especially beneficial if you simply want to use your VPN for certain purposes, such as viewing exclusively watching Netflix, downloading torrents, or purely for work.
The favorites option is another useful feature we discovered throughout our ZenMate VPN review. Users that require access to several countries can simply add a server to their favorites list. This will allow you to quickly access critical servers without having to sift through the 4,000+ alternatives.
ZenMate VPN – Server Locations, Numbers & Coverage
Our thorough ZenMate VPN review was able to confirm coverage of 4,200 servers including over 80 countries. This vast coverage included over 40 European locations, two dozen Middle Eastern and African countries, and a wide selection of Americas and Asian countries. This far exceeds the less than 1,000 servers we encountered during our Atlas VPN review.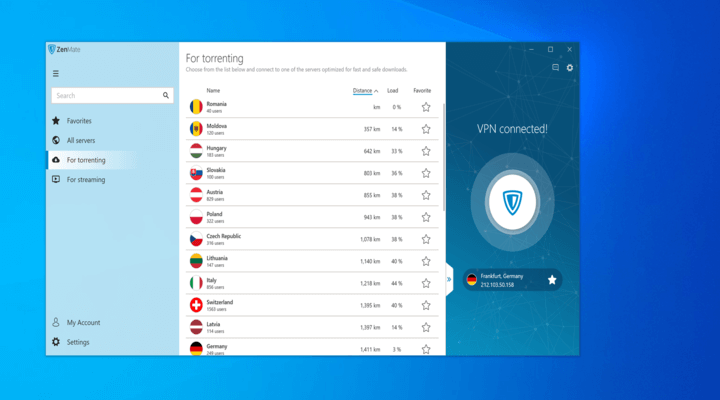 This VPN service has a wide range of servers within smaller countries too, with most of those nations having around 20-30 servers, while the more obvious countries – like the UK and the US – the number in the hundreds. Many nations have servers that are physically situated within the borders of the country too.
ZenMate VPN also has a set of specialized streaming servers, as well as servers ideal for P2P networking. We noted that ZenMate VPN continuously maintains this list and will add or remove servers if and when needed.
Performance and Speed of ZenMate VPN
It is important to remember that a VPN is not designed to increase your internet speed. In fact, it will slow your connection. However, we test speed by determining how much or little speed is lost when connected to a virtual network.
Generally, your speed often is determined by the tunneling method you use. During our ZenMate VPN review, we only noticed a 20-30% drop in average download speeds when using the IKEv2 protocol. Our upload speed, on the other hand, was less than stellar, with our connection dipping by as much as 80% in most cases.
The UDP OpenVPN protocols were completely unsatisfactory, with considerable reductions in download and upload speeds. However, TCP offered a nice middle ground in terms of speed for both downloads and uploads.
With only three protocols to choose from, there isn't a great deal of choice here. Overall, our ZenMate VPN review found decent download speeds, however, it isn't suitable for anyone who is looking to upload a lot of data. This will likely rule out ZenMate VPN as an option for some businesses.
For larger businesses looking for a privacy solution, we suggest you check out our HideMyAss review.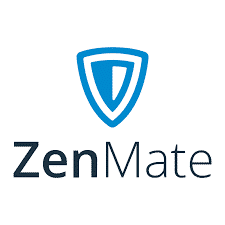 Get 86% off now
Staying Safe with ZenMate VPN
We dug deep into the specs during our ZenMate VPN review and found a service that is technically sound. Right off the bat, this VPN uses the AES-256-CBC cipher – which means traffic requires a private key for encryption and decryption. Anyone intercepting your data without the private key would be completely unable to read it.
However, the browser version of ZenMate VPN only leverages AES-128-bit encryption protocols. We didn't uncover anything new when testing authentication either. ZenMate VPN uses the SHA-256 hash algorithm, which is used by many high-quality VPN service providers.
Just like other big VPN providers such as NordVPN, ZenMate provides a Kill Switch for additional security. This feature will sever your internet connection if your connection to the VPN server is lost.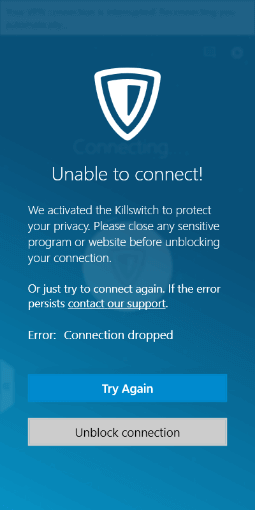 IKEv2, L2TP/IPsec, and OpenVPN (TCP/UDP) are the only three tunneling protocols available. Unfortunately, our ZenMate VPN review confirmed that these are the only choices available to you, which is somewhat limiting.
This service provides DNS leak protection, and our ZenMate VPN review found no reported cases of DNS leakage to date. That means hackers or cyber criminals won't be able to uncover your real IP address when using a VPN.
We determined that ZenMate VPN is safe. In the 9 years that ZenMate has been in business, no instances of data breaches have occurred.
Premium Vs. Free with ZenMate VPN
We conducted a thorough free ZenMate VPN review to determine any major differences in security features. The premium subscription also features an adblocker, but it is only available for the browser extensions and not the desktop apps.
OpenVPN is also a premium security feature that is exclusively available to Ultimate account holders.
Staying Anonymous on ZenMate VPN
Using ZenMate VPN for security & privacy is one of the main reasons to choose this service, so we had to examine how anonymous a user can remain when connected to the servers. ZenMate does promote a strict zero-logs policy, which means the VPN service does not store any user data. Secondly, our ZenMate VPN review confirmed that the service successfully hides your IP address.
However, the company's privacy policy appears to contradict this logging policy. The company is based in Germany and the privacy policy does state that the company will store user data for necessary periods only as allowed by European regulators. It would only take a change in stance on data retention from Germany or the EU for this zero-logs policy to be obsolete.
Ultimately, it appears like ZenMate VPN does log some level of personal data, and the inconsistent privacy policy could be a subtle red flag in the future. In our ZenMate security review, the service is potentially lacking in guarantees for online anonymity and privacy.
Platforms & Extensions for ZenMate VPN
ZenMate VPN supports numerous platforms and browser extensions. Firstly, ZenMate is available on macOS, Windows, and Linux operating systems for desktop and laptop computers. For Android users, you'll be able to use ZenMate on your Chromebook or most smartphones. iOS users can download ZenMate on their iPhone or iPad.
There's even Fire TV device compatibility. After logging off the VPN, most ZenMate apps have a Stealth mode that deletes all cookies and data.
One of the most popular ways to use ZenMate is through browser extensions. Extensions can be found on all of the supported browsers which include Microsoft Edge, Google Chrome, Mozilla Firefox, and Opera. The free version of ZenMate is exclusively for browser extensions.
ZenMate VPN Router
Users can also set up ZenMate VPN on their routers too. Besides the obvious benefits for businesses that can protect the data of any user logged into their network, there are benefits for personal use too.
For example, setting up ZenMate VPN on your home router will allow users to protect their data when using video game consoles like the Xbox One of PS5.
User Experience
If you have checked out our CyberGhost review, you'll probably notice many similarities. In fact, these platforms are almost identical at times. While generally fairly intuitive, we did encounter some problems.
For example, the inability to select specific regions within a country, which can be critical for unlocking geo-blocked content. The mobile VPN apps are quite simple to use, and our test found these platforms to be both quick and responsive.
For our ZenMate VPN review, we put customer support to the ultimate test because it's critical that customers can get help quickly and effectively. ZenMate VPN provides live chat or a very thorough web form for 24/7 assistance.
We found live chat was unquestionably the speedier alternative, with a real agent on hand almost immediately in most cases. Webform requests are usually handled within 24 – 48 hours.
Streaming and Torrenting Using ZenMate VPN
You can use ZenMate VPN for torrenting and peer-to-peer (P2P) file sharing, however, this isn't feasible on all servers. Torrenting will be banned on specific servers due to the regulations and legislation in those countries. This is commonly found among all VPN services.
When torrenting, certain servers are capable of superior download speeds than others. We tested the download speeds using the specialty P2P servers and were average of approximately 4-5MB/s – not amazing but certainly not awful either. Given the nature of P2P networks, these speeds at the time may not have been entirely down to ZenMate VPN.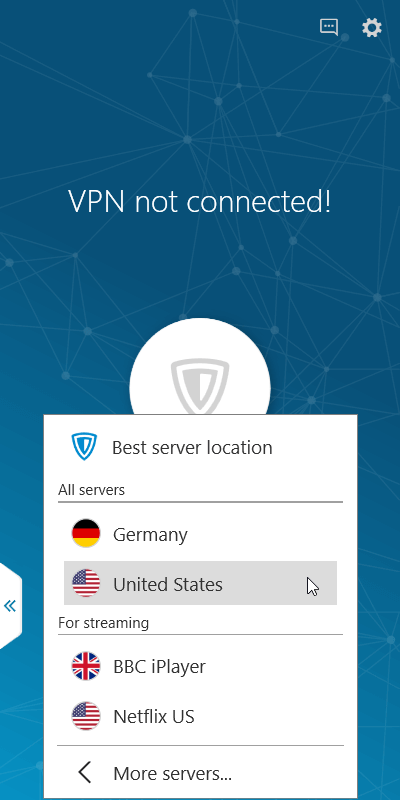 Even during our free ZenMate review, we were able to access geo-locked streaming services including Amazon Prime, BBC iPlayer, and Netflix. While didn't always get the best speeds, we were still able to consistently stream in 4K, where available.
Like many VPN services, ZenMate proved unable to access DAZN. However, you can learn how to watch DAZN outside of Germany at Techshielder.
Hot Tips – ZenMate VPN Review
Looking for a few tips to get the most out of the ZenMate platform? We've got a few pointers to help you get the most out of it.
If you're sitting on the fence about using ZenMate VPN, you can start by trying the platform for free. Try the limited account first to experience the basics. You'll only be able to access limited features and servers, but it will give you a good idea of the feel of the platform.
If you want a VPN for anything more than an internet browser, you'll have to subscribe to the Ultimate plan. That'll give you unlimited bandwidth and unlimited devices. You'll be able to leverage excellent ZenMate security & privacy features, as well as dedicated specialty servers.
Users of the browser platforms can also access a dedicated extension for blocking ads known as ZenMate Web Firewall. We confirmed this extension on Google Chrome. The sole purpose of this app is to stop annoying ads while simultaneously preventing malware, spyware, and other threats from infecting your device.
Conclusion
ZenMate VPN is a reliable and user-friendly service for the average internet user who wants to access geo-locked content while traveling or who simply wants to protect their personal data when accessing the internet. The server coverage is vast, and our ZenMate VPN review had great success accessing streaming services and using P2P networks.
ZenMate also boasts several useful features, such as a kill switch, P2P support, dedicated streaming servers, and 24/7 customer support. However, the VPN service has very poor upload speeds, limited tunneling methods, and the company's data retention policy is inconsistent. The pricing structure is reasonable and would suit the average internet user.
ZenMate VPN would suit users who want to secure their banking information, protect their devices, or watch their favorite streaming service while abroad. However, for those who have serious private networking needs – such as businesses, streamers, or gamers, you'll be better suited with a higher-performing service.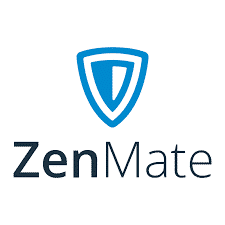 Get 86% off now
FAQ – ZenMate VPN Review
Is ZenMate VPN good?
Yes, our premium ZenMate VPN review and examination of the free platform revealed a good quality service with some very useful features.
Is ZenMate free VPN safe?
Our review of ZenMate VPN free proved that the service is safe, secure, and reliable. You won't get as many features and benefits as a paid subscription though.
Where is ZenMate VPN based?
Our ZenMate VPN premium review confirmed that the service is based in Germany, but you'll be able to access more than 4,000 servers from over 80 countries.
Is ZenMate VPN Unlimited?
The premium plans offered by ZenMate VPN provide unlimited bandwidth, download speeds, and browsers or devices.
Will ZenMate VPN cause viruses?
No, in fact, the platform offers tools such as the ZenMate Web Firewall which aims to prevent infections from viruses and other malware.
What free servers are there for ZenMate VPN?
During our free ZenMate VPN review, we confirmed that the free version of this platform supports servers from only 4 countries.