If you're wondering whether or not to use Private Internet Access (PIA), this PIA VPN review has the answers you seek. PIA was founded in 2009, making it one of the VPN industry veterans, offering a satisfactory service at affordable prices. Having been around for more than a decade, it's no surprise the VPN boasts impressive global server coverage.
Throw in advanced security features and up-to-scratch mobile apps, and you'll see why the VPN continues to seize a sizeable chunk of the market. But is it the best private VPN around? A closer look into the VPN's features and how it fares against competitors will help us come up with a well-grounded answer.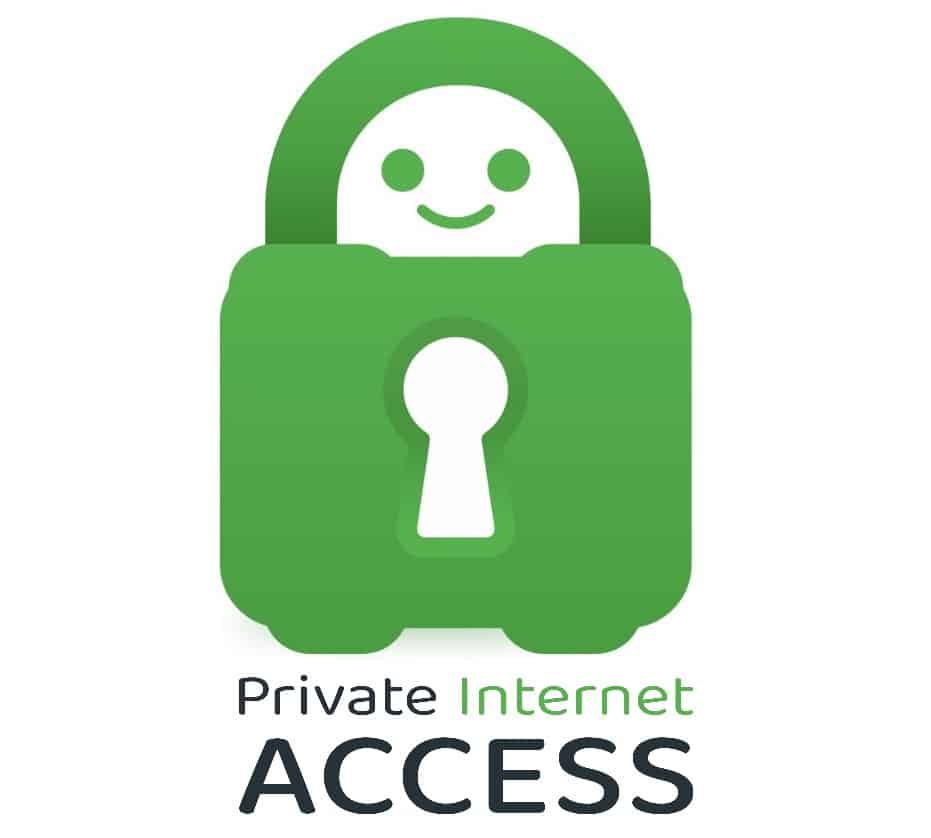 Get 81% off now
Pros and Cons – PIA Review
To kickstart this PIA review, an overview of the VPN's pros and cons should give you a clearer picture of what you're working with.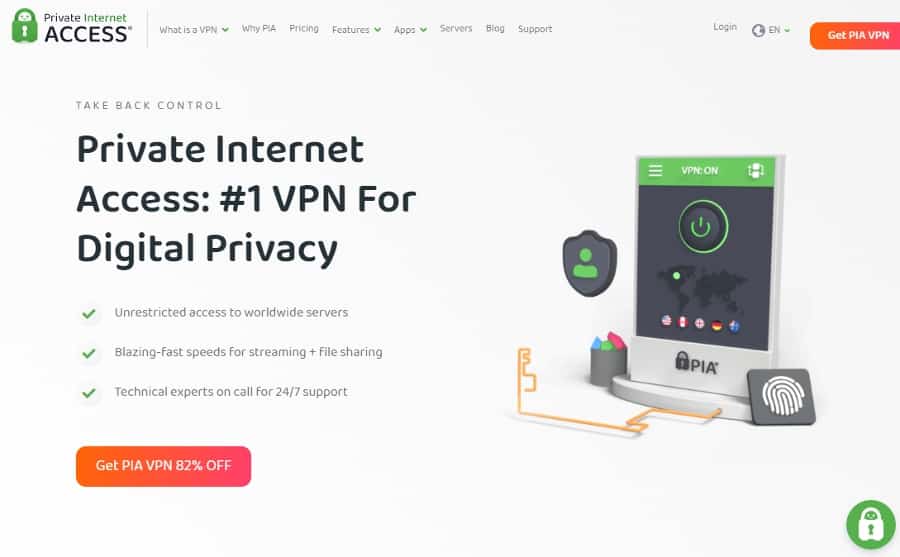 Pros
Impressive server coverage: This PIA VPN review picked up more than 35,000 servers around the globe, making this one of the established VPNs on the market. Thanks to numerous server locations, you won't have a hard time finding one near you.
Simultaneous device connections: PIA VPN allows you to connect up to 10 devices using a single PIA subscription plan for optimal flexibility. That's more than you can say for most of its competitors that cut that number in half.
Affordable subscriptions: Private Internet VPN is one of the cheaper VPN service providers with low monthly subscriptions, especially if you go for a 2-year contract.
Cons
Inconsistent speeds: Though Private Internet Access offers decent speeds, this review for PIA confirms how they are considerably lower when compared with other VPNs. In addition, the speed tends to drop at long distances and depending on the security protocol used.
No free trial: If you were hoping to try this VPN for free, you'll be disappointed. Presently, PIA doesn't offer a free version to users.
Plans and Pricing for PIA
Some users consider price as the primary deciding factor for whether or not to use a VPN. If that's you, this section of the PIA VPN review should help shed some light. PIA focuses on providing lower-cost solutions to attract entry-level users. The good news is the low subscription plans won't negatively impact the service quality.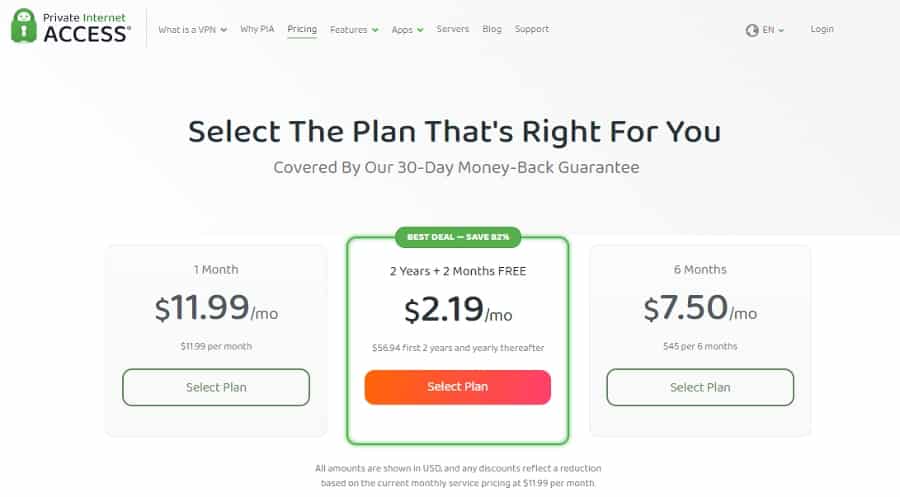 This Private VPN review reveals three pricing plans—monthly, yearly, and 2-year plans. Simply pick a plan that resonates with your VPN usage objectives. Unfortunately, a free version isn't available for players looking to suss out Private Internet Access at no cost. However, each plan does come with a 30-day money-back guarantee. You're allowed to cancel the service within 30 days if you're not happy.
As you'll find with any service, it's typically cheaper to go with a longer-term contract. This PIA VPN review found that users can expect the same package tiering. The monthly plan costs $11.99 per month, which you'll admit is steep. If you decide to go with the yearly plan, you're looking at a monthly subscription fee of $3.33 per month. To sweeten the deal, PIA adds two extra months for free with this plan. The 2-year plan, which also happens to be the cheapest, will cost you only $2.19 per month.
Unique Features for PIA
It's easier to decide if PIA is worth looking into if you know what unique features make it stand out. That's precisely what this section of the PIA review focuses on. The full-featured VPN offers several functions you're likely to find fascinating.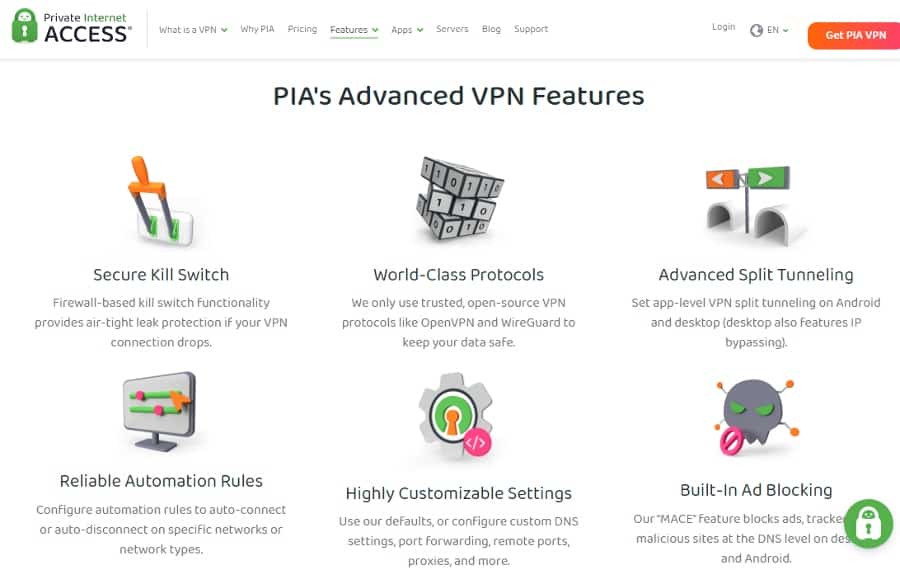 Kill Switch: One of the notable features picked up by this PIA VPN review 2022 is the Kill Switch function that blocks traffic if your VPN connection drops. You can set the feature to three levels. The first option is to keep it off, so it doesn't block traffic. You can also set it to Auto to block outside traffic. The last setting blocks all traffic when the connection is down.
MACE: This ad-blocking tool exclusive to PIA blocks advertisements, malware, and trackers that may compromise your VPN connection. You have the option to keep it on or off. However, this feature isn't open to Android users.
Multi-hop feature: This feature works by routing traffic through two servers instead of one. That's because it passes traffic via an additional proxy.
Free email-breaching service: The service aims to safeguard your emails by avoiding incidences where security is compromised.
PIA – Server Locations, Numbers & Coverage
To say the PIA VPN boasts impressive global server coverage is an understatement, as you'll soon realize from this PIA VPN review. With no less than 35,000 servers across the globe, PIA has one of the most far-reaching server lists. As impressive as the server coverage is, it's worth pointing out that it's only available in 109 locations across 84 countries. Of the 109 locations, 25% are made up of virtual servers, meaning the server might be in another country. If you're to look at it, other VPNs may offer fewer servers but in more locations. So, if PIA doesn't fall in your country of interest, chances are you'll find other VPNs with better worldwide coverage.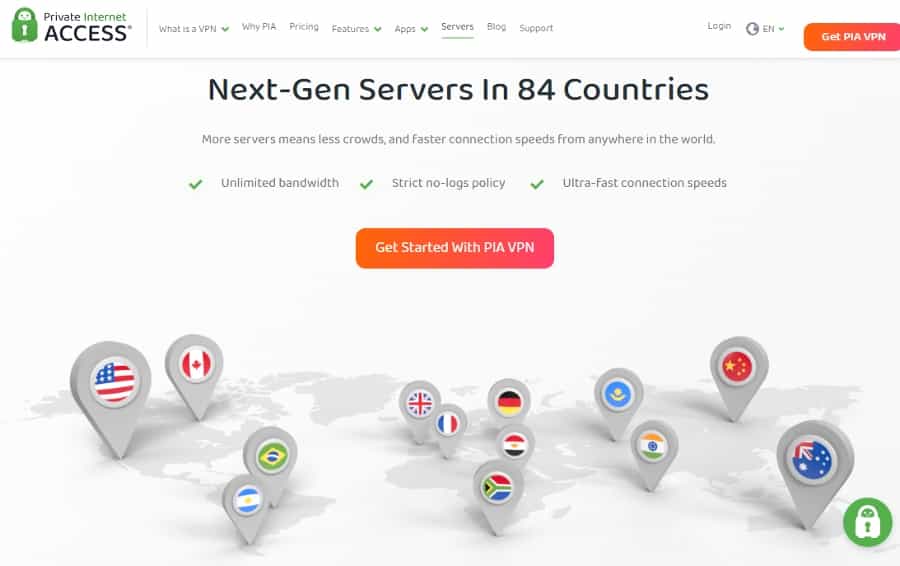 But the bottom line is that 84 countries still fall on the higher end of the spectrum and qualify as extensive coverage. Thanks to the sizeable server coverage, you have a better chance of identifying a PIA VPN server near you. Furthermore, having more servers come with several perks outlined in this PIA VPN review. For starters, additional servers reduce overcrowding, which minimizes the chances of your VPN being flagged during streaming. As you'll soon discover in the next section of the Private Internet Access review, a high number of servers also helps boost overall speed.
Performance and Speed of PIA
Evaluating speed and performance is paramount when ranking a VPN, and that's why this part of the PIA VPN review is crucial. On average, PIA does offer decent speeds, although it's affected by a couple of factors.
You're unlikely to encounter speed challenges when engaging in online gaming activities or streaming in high definition. That's because the mentioned activities require high speeds for optimal function. In addition, the speed tends to drop significantly with servers a bit further away. It's also worth noting that PIA uses specific security protocols that impact speed. It uses, WireGuard, a newer security protocol with an average connection time of 2.5 seconds. However, the speeds with WireGuard are lower than other VPNs and range around 110 Mbps. The good news is that PIA also uses OpenVPN, a well-known security protocol that facilitates better speeds. OpenVPN bumps up the speeds to around 300Mbps and has a connection time of 2 seconds.
The virtual locations mentioned before in this PIA VPN review also play a role in speed and performance. Because the virtual server is in another country, speed inevitably drops. Thankfully, there's a way to get around this by utilizing features like Auto-connect. The function increases your speed and performance even if you're connecting to servers further away. PIA also offers an exclusive browser called InBrowser, specially designed for Android and iPhone devices. Using this browser will likely double your browsing speed, so that's a good thing.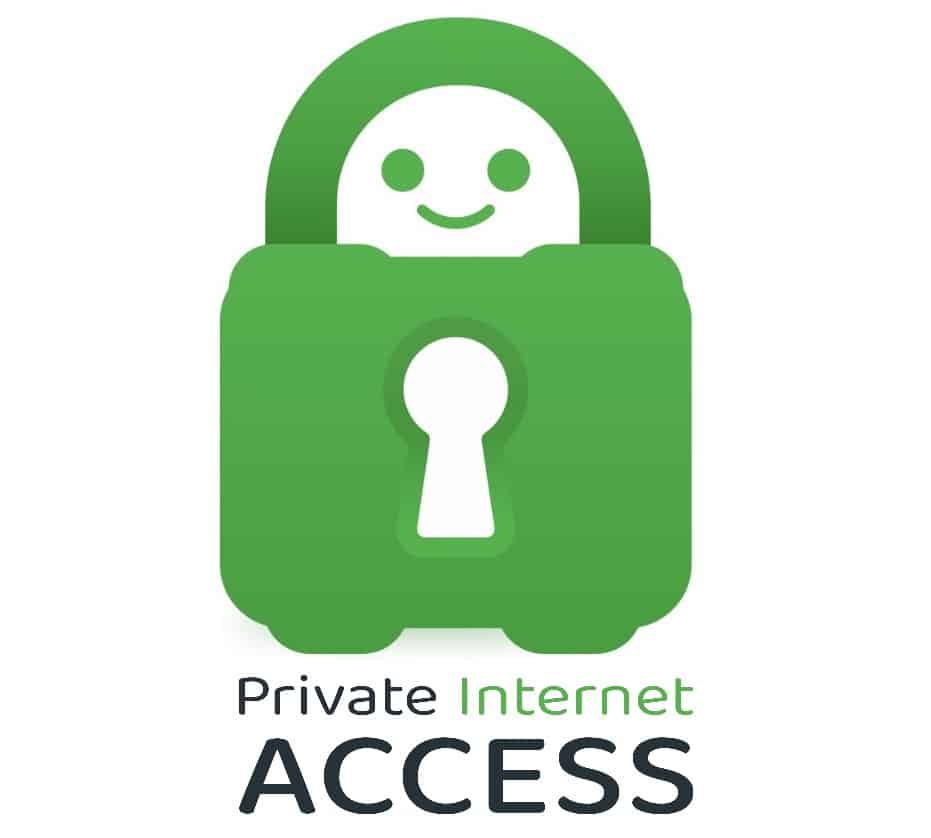 Get 81% off now
Staying Safe with PIA
Security and safety are two fundamental aspects worth evaluating in this PIA VPN review, as they have the power to make or break a VPN service. What makes PIA stand out from the rest is the VPN's highly customizable security options that you can tweak to your liking. One of the security protocols mentioned before, OpenVPN, comes at a pretty decent default setting of AES-126. But for added protection, you're encouraged to further upgrade to AES-256 encryption. If you decide to use WireGuard security protocol, the encryption level stays at AES-256.
This PIA review uncovered several high-end features that'll provide you with a secure service. Additional features include the Split Tunnelling function, which allows you to select the apps you want to use with the encrypted tunnel. In addition, you'll find a reliable Kill Switch feature also highlighted before in this Private Internet Access review. This innovative function, coupled with leak protection, keeps your data secure if your VPN connection drops.
Should you wish to use PIA for torrenting, the VPN service uses Antivirus protection to combat any security threats that may negatively affect your connection. Peer-to-peer (P2P) functionality for torrenting is also available. But more on that later.
Premium Vs. Free with PIA
As with any other VPN, some Private Internet Access services come at an extra cost. Unfortunately, as revealed before in this PIA review, a free version isn't available. But certain security features come as add-ons, such as a dedicated IP address and malware blocking feature. The latter blocks out ads that might compromise the security of your VPN connection.
Staying Anonymous on PIA
VPN service providers need to up their game to protect user anonymity. Using a VPN that compromises your location defeats the whole point. That's why PIA is committed to providing a privacy-focused service to users. This PIA review VPN found numerous customizable privacy features that support anonymity. First up is the Identity Guard feature designed to notify you if your email address is leaked. As you're probably aware, any time your email address is leaked, you're at greater risk of identity theft.
You'll also be pleased to learn that Private Internet Access offers a no-logging service. It doesn't keep a record of any information that may reveal your identity or location. Only your email address and payment details are stored. Even so, this information is kept private.
Platforms & Extensions for PIA
This PIA review VPN mentioned how you're able to connect up to 10 devices simultaneously. It's worth highlighting that the VPN is compatible with both desktop and mobile platforms. The latter allows you to enjoy the VPN connection on the go, provided you use Android, Linux, Windows, macOS, and iPhone devices. What's more, PIA took the time to create dedicated apps for the mentioned devices for improved performance. To further enhance performance, PIA makes pre-configured routers that work to extend VPN coverage to each device on your network.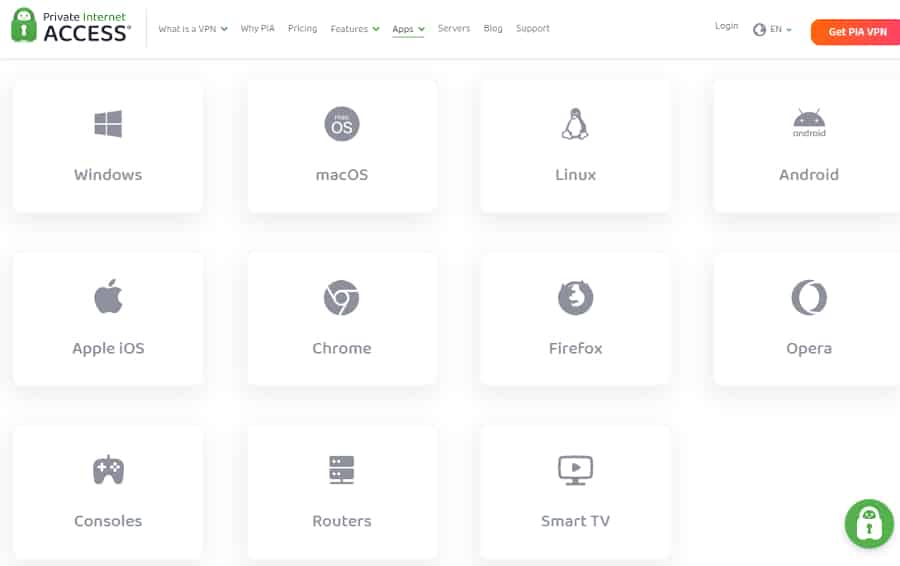 This PIA review can also confirm how you're not likely to experience any problems installing PIA on the platforms mentioned above. You simply have to ensure your devices are running on the recommended versions. For example, to install PIA on a Windows platform, it must be running on the latest version of Windows 10.
Router or Browser Platform Additions
If you're a Mac or Windows user, you can install browser extensions for Opera, Firefox, or Chrome to further secure your connections. The Chrome extension, in particular, gives you additional privacy features that block out trackers and third-party cookies. This extension also connects the VPN from your browser interface to protect your browser traffic. Another notable feature of the Chrome extension is the bypass list that allows you to select websites you want to bypass the VPN and which ones to go through it.
For added convenience, you can also download Private Internet Access on routers like TP-link, LEDE, Tomato, and Pfsense. In addition, pre-installed routers are available for purchase on the PIA website, should you prefer to bypass the hassle of installation. Apart from routers, you can install the VPN on Xbox, Play Station, Apple TV, and Nintendo Switch devices.
User Experience
If you appreciate usability, this section of the PIA review VPN will come in handy. You'll be happy to know setup and installation of the Private Internet Access is quick and easy. At most, five minutes is all you need to complete the process. Mind you, that applies to both desktops and mobile devices. Setting up the VPN in your router might be a tad complex as you'll need to flash your router's firmware before installation.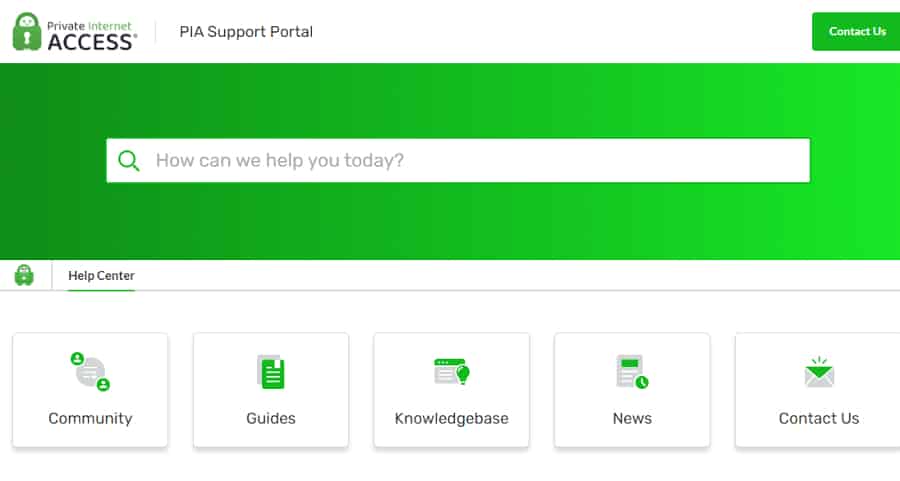 Once installed, using the VPN is pretty simple. Each of the apps allows you to auto-connect to the server with a simple click. Accessing a server is also simple by clicking on the Map icon. You're free to re-arrange your app settings or data usage to your liking by dragging the three green lines displayed in the corner. If you face any challenges, this PIA VPN review picked up a reliable live chat support platform. Alternatively, you can send a quick email to the support staff, and they'll respond as soon as possible.
Streaming and Torrenting Using PIA
Most casual users need a VPN to engage in streaming services. This VPN review reveals how PIA is one such VPN that allows you to do just that, although with a few limitations. PIA can unblock geo-blocked content in certain areas but not all. If you're a Netflix lover, you'll be happy to know that the VPN allows you to stream content from the US. You can also access US Amazon Prime and Disney Plus, but not UK Netflix and BBC iPlayer.
As for torrenting, this PIA review VPN can confirm that the VPN supports P2P. As such, you'll easily access torrents from any location without any bandwidths limiting your activities.
Hot Tips – PIA Review
Here's a quick rundown of the important features you need to know when using the Private Internet Access VPN.
Simultaneous device connections: 10
Number of servers: 35 000+
Block ads: Yes
Server locations: 109
Number of countries covered: 84
Free version: No
Subscription plans: 3
Conclusion
To round up this Private Internet Access review, a closer look at the VPN's key features is paramount. The company has been around for more than a decade, making it ideal for users looking for a VPN with a traceable track record. You're in for a safe and secure experience, thanks to the advanced encryption and leak protection used. Judging from the low subscription fees, PIA is perfect for users working on a budget. Bottom line? If you're looking for an affordable VPN that doesn't compromise on quality, PIA is worth checking out.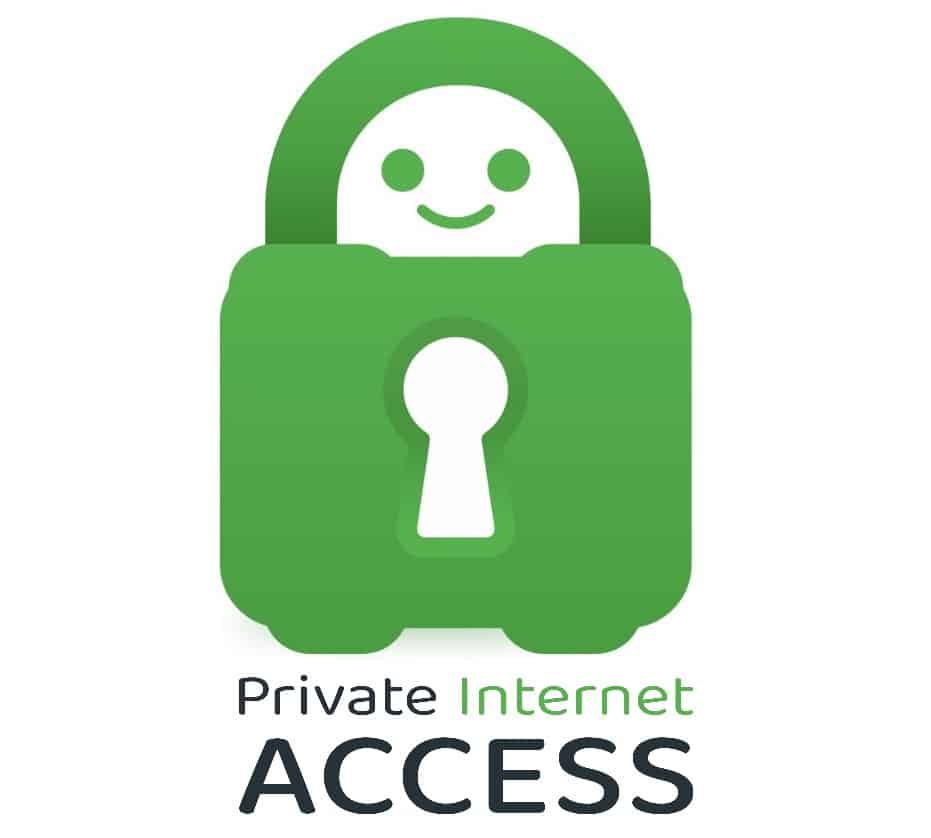 Get 81% off now
FAQ – PIA Review
Can PIA be trusted?
Yes, it can. PIA has been around since 2009, creating a solid track record over the years of offering an above-board VPN service.
Is PIA a good brand?
Based on PIA VPN review forum posts, this is a good VPN brand that offers a quality service at affordable prices.
How much is PIA
PIA offers users three subscription plans, allowing you to pick a plan you can afford. The 2-year plan costs only $2.19 per month, making it one of the cheapest on the market.
What is the best VPN right now?
The best VPN reviews mention the VPN that ticks all the boxes where performance, speed, and affordability are concerned. With numerous servers and more streaming options, NordVPN fits that description down to the tee.
Does Private Internet Access work with Netflix?
Yes, it does. However, it allows you to stream Netflix for the USA but not the UK.