Best VPN for Chromebook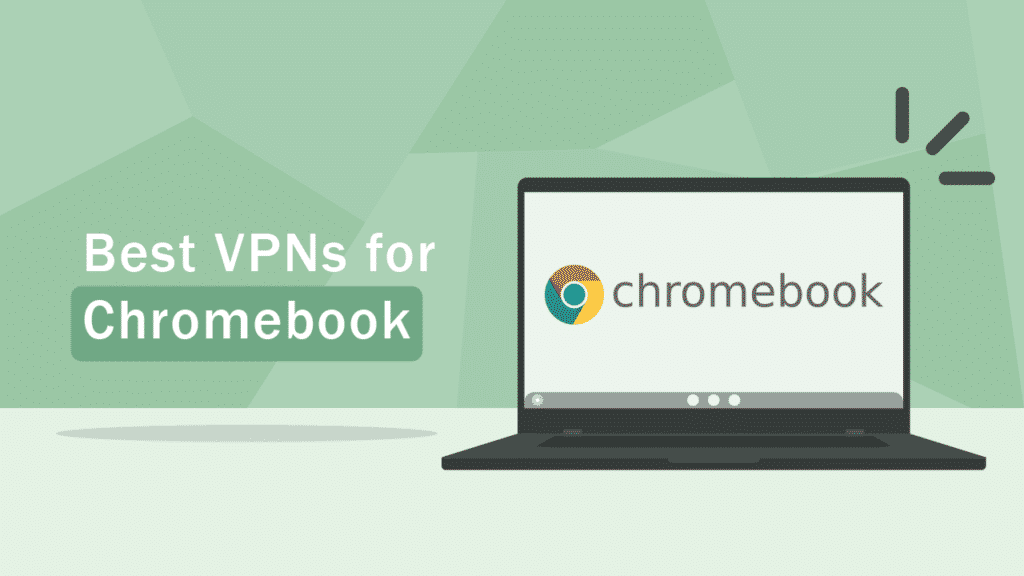 When describing the difference between a Chromebook and a Windows or Mac laptop, you can say that Chromebook is a laptop run by a web browser. And while Chrome OS does more than that, a Chromebook laptop is built to run while connected to the internet. It's pretty apparent when you look at the inbuilt storage of most Chromebooks; data on Chromebooks are stored mostly in the cloud.
Although Google does an excellent job with Chrome OS by making it extremely tricky to install malware on Chromebook, it's still elementary to steal information while browsing. How? Online hackers can steal information such as your passwords, usernames, and account information while you're browsing. They can do this through a "Man in the Middle" when you're browsing. It's also possible for data thieves to hide behind public Wi-Fi's and steal information from people who connect unsuspectingly.
If you're online on your Chromebook all day, it's a good idea to install a VPN to protect your information by encrypting your data. With a VPN, no one can spy on you, not even your ISP or government agencies. Plus, there is the added benefit of changing your IP address to enable you to watch shows that would ordinarily not be allowed in your locale.
5 Best VPNs for Chromebook
We've tested many VPNs and culled the best six VPNs from them, along with why we think they'll make a perfect fit for your Chromebook.
ExpressVPN
NordVPN
HideMyAss
CyberGhost
ProtonVPN
UltraVPN
Ways of setting up a VPN on a Chromebook
There are only three ways of setting up a VPN on a Chromebook, and each one has specific requirements.
By downloading the VPN's Android app. This is for newer models of Chromebook that are fitted with Google Play Store already.
By downloading the VPN's Chrome extension. This option feels a bit iffy for some people because they think that VPN Chrome extensions only protect your browsing and not the apps on your Chromebook. We couldn't find any evidence that VPN Chrome extensions don't also protect your browsing.
By manually configuring your Chrome OS. Please, if you don't know what you're doing and you've never configured a laptop before, we cannot advise you to configure your Chromebook manually. If done improperly, it can destroy your Chromebook.
But, if you do have some knowledge of configuring laptops, it's advisable that you take a look at your chosen VPN's instructions on how to configure Chrome OS. When it comes to doing things like this, no information is too much.
In conclusion
You need a VPN for privacy, security, and anonymity on your Chromebook, and we've provided you with six of the best, specifically for Chromebook users and their needs. Now that you know what's needed in a VPN, why you need one, and how you can install one, you can choose one and start browsing privately and securely. With the bonus of streaming and torrenting whenever and wherever you want, of course.