IPVanish is one of those U.S. companies that claim to have large networks of servers all around the world. In addition to that, they say that their connection speeds can be considered as the "best" in the VPN world. How true are their claims? Would you really be able to feel convenience in using IPVanish?
In a world where everything seems to be a bit unfair, IPVanish is here for us. In this review, we will be checking all interesting features IPVanish has. We'll go over its background, how secure it is, and why it is among the top VPN services in the world.
IPVanish history
Unlike other major players in the industry, IPVanish VPN is kind of a young soul. It was just founded back in 2012 by Highwinds Network Group. Back then, they only had a few servers – 32 to be precise and supported clients only in the U.S. Before their big break, their software was only available for Windows.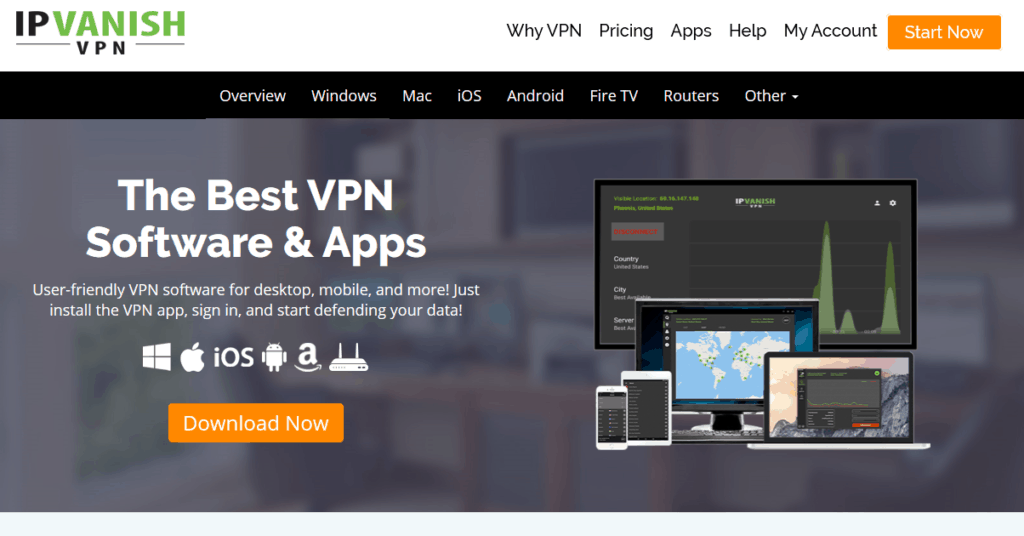 As the years passed, they were able to adapt to the changes. More and more devices became compatible with IPVanish VPN; they started catering users from around the globe. Their servers started to grow and it wasn't just in the States.
In the States, though, they own a highly-advanced network of servers which are capable of providing optimum security and connection speeds. As they've expanded, their customers added and it was then they knew they were part of the top players of the game.
IPVanish Servers
IPVanish takes pride on managing their fiber-optic tier 1 servers. They do not rent their servers from people's hardware – they have their own. They have over 1,300 servers around 75+ countries. They have more than 40,000 IP addresses users can take advantage of for whatever purpose it may serve them.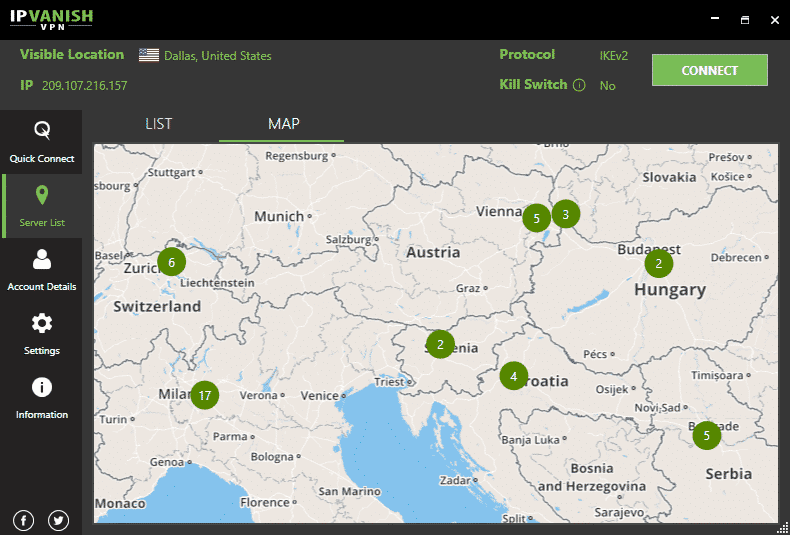 Since they have their own private high-quality servers, they are able to manage and maintain it more. This is one advantage they have against other providers – they are hands-on with their servers; because they own these servers and they don't want any problems.
All of their servers are P2P and torrenting-enabled, it's an unspoken secret they have. They don't market it that way because they're confident with their software. P2P and torrenting traffic would not be a problem with IPVanish because their servers are made to withstand that traffic.
Frankly, we think that it's the quality of their servers that make them stand out from the rest. Other than the security and protection, it's what they're able to offer their clients.
Logging Policy
In their Privacy Policy, IPVanish says that they "are trying to be as transparent as possible" to their clients. They also commit to having zero-logs since day one. They NEVER keep any type of internet traffic, activity data, and connection details from users.
What they do, however, is that they monitor the bandwidth on their site. This is for them to be able to measure the performance of their service; they measure each of their server's bandwidth exhaustion to improve performance and functionality.
Similar to what other VPN providers say, they only keep "minimal personal information;" these are for payment purposes ONLY. They do not have third-party companies to share our information with – they claim to be the safest VPN provider out there.
Security and Encryption
IPVanish seems to be some sort of a desperate name – but it's not. In fact, IPVanish VPN really keeps its promises. They offer military-grade 256-bit AES encryption. This protocol is widely-known and used by other VPN providers in the industry. Why? Because it's the same system bank institutions and the military use for their data protection.
Along with that, IPVanish also uses OpenVPN with iKev2. These are some sort of a back-up in case something goes wrong with the protocols.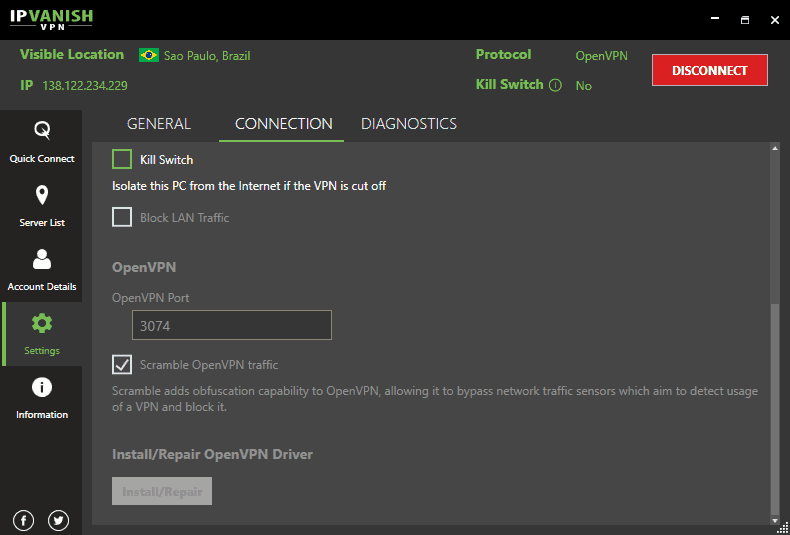 If you're worried of a data leak, IPVanish is kill switch-enabled. In case your VPN connection drops, for any reason, you'll be automatically disconnected. This heightens your security in preventing data and information exposure.
With a kill switch, we were also able to find out that no IP and DNS leaks were possible with IPVanish. It had IPv6 protection which drastically decreases, if not removes, the possibility of exposure when the connection suddenly drops.
IPVanish is known to be an expert in terms of keeping information safe and sound. Without major drawbacks in security and protection, you can bank on IPVanish for your privacy needs.
Netflix Compatibility
IPVanish VPN is quiet about their capabilities of accessing geo-restricted and blocked websites. In fact, they do not loudly market it. However, if you go to their website and check their Services, you will see that they tend to focus on sites like Spotify and YouTube.
IPVanish
Pros
Firewall
Apps for all devices
40,000+ shared IPs, 1,300+ VPN servers in 75+ locations
Cons
Not the cheapest out there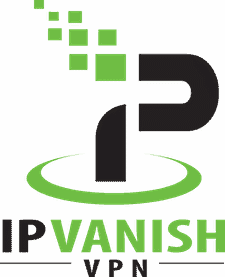 Yes, we were able to access geographically-restricted YouTube content while. In fact, all of IPVanish's servers allowed us to.
What's surprising is the fact that all of their US servers gave us access to the US Netflix library. We didn't have any problem accessing it. Although they don't highly market it, it could be one of the many reasons why people choose IPVanish.
Do note, though, that we weren't given access by any UK server to BBC iPlayer. But hey, what's that compared to having flawless access to Netflix USA?
Connection Speeds and Performance
In testing, we tried several techniques and tests to determine the performance and the speed promised by IPVanish. It's true; the speed would most likely depend on what your internet service provider (ISP) has given you. However, IPVanish does more than just protect you and your personal information.
We tried testing the connection speeds via SpeedTest and we were astounded with the results. By connecting to a US server, we were given a speed of 58 to 60 Mbps. This was amazing because we did this on our 65 Mbps original line if used without a VPN.
This was less than 5% than our original connection so it was good. We also ran latency tests and ping tests to see how fast IPVanish really is. To their credit, they were really able to provide good connection speeds despite having multiple layers of encryption.
Device Compatibility
The IPVanish VPN supports a vast range of devices. They have clients that are available for all types of gadget users such as Android, iOS, MacOS, Windows, and even Linux. In addition to that, they also have a guide to users on how they can setup the service for Google Chrome and Mozilla Firefox.
IPVanish VPN's client was easy-to-install; in fact, even the installation itself had some sort of guide on what needs to be done and how users can do it.
They even have a guide to a manual setup for all platforms if you're not fond of downloading the official clients. If you take a look at their website, you'll see that they offer tons of information for their users there! You won't have a problem setting it up and installing it on your device.
IPVanish also allows 5 devices to be simultaneously connected to the network. These devices can all be from different platforms and it can be used without any complications.
Pricing, Money-Back Guarantee, and Payment Methods
For what it's worth, the monthly price of the IPVanish is worth it. IPVanish has three (3) payment options: one (1) month, three (3) months, and one (1) year. Getting a 1-month deal, the price will be $11.99. Subscribing to the 3-month package, however, will only bill you $13.50 for your first three (3) months.

Getting it for a year, lastly, would only bill you a total of $39.00 for the whole year; which comes up at just $3.25 per month. Comparing it to other VPN providers in the market, IPVanish's price is competitive and it's cheap. If you weigh the things and features you'll get for its price? It's a win-win for sure.
Testing the service first before actually buying it won't be possible, too. They do not offer a free trial to their potential customers. They do, however, offer a 7-day money-back guarantee with no questions asked. Should you be unhappy with the service, you can choose to get a full refund of the amount you've paid for.
IPVanish are limited to credit cards and PayPal – Bitcoin isn't available.
Would we recommend IPVanish?
If you're a P2P junkie who cares much about his or her privacy, IPVanish is perfect for you and your needs. With maximum security like what most VPN providers promise, IPVanish utilizes many backups and features that separate them from the rest.
In addition to security, IPVanish clients are also given the chance to access US Netflix from any US server available. Unlike other providers who only have 2 out of 4 servers working with Netflix, IPVanish's Netflix compatibility isn't like the rest.
Are you a VPN newbie who wants to try out how a VPN really works? Do you care about your online privacy after certain leaks and breaches have taken place? If you answered yes to both questions, then look no further – IPVanish is here.
With cheap monthly pricing, you really would be getting the value of what you pay for. Don't just settle for security-driven VPNs; look at other features that would highly benefit you as well.