ExpressVPN and Omegle Not Working? Here's the Simple Fix
If you've been enjoying using Omegle with ExpressVPN lately and found that it's suddenly stopped working, then you're among thousands of others who have also come to this realization. Omegle has just recently started to block ExpressVPN IP addresses! Never fear, we've got a workaround and can show you how to fix it.
Why Can't I Connect ExpressVPN With Omegle?
While you try to connect to Omegle with ExpressVPN, it isn't rare to find an error message that says "Error Connecting to Server." There are many reasons why ExpressVPN won't connect to Omegle's servers. The main reason is that the website can detect that you are using VPN. Although they can see your VPN use, your data isn't compromised. Nonetheless, Omegle can decide to block you.
Although ExpressVPN provides obfuscated servers and stealth servers, you cannot tell which until you try. This means that one set of servers makes it look like you're not using a VPN (obfuscated servers), while the other (Stealth servers) doesn't.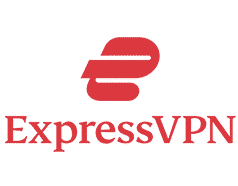 Get 49% off now
How to Fix ExpressVPN not Working on Omegle
To fix your ExpressVPN connection problem, these are a few methods to try:
1. Change Your ExpressVPN Server
Omegle works with Your IP address rather than other information, and they can ban your IP. Although ExpressVPN offers over 3000 servers, one of those you use can be prohibited. You can switch to other servers through these easy steps:
a. Launch ExpressVPN, select the name of the 'Last Used Server' on the homepage, or click on the three tiny dots icon. The VPN would display a list of all its available servers.
b. Now, all you have to do is choose a different server in another country. This provides you with a new set of IP addresses.
c. Once ExpressVPN connects successfully, try reconnecting to Omegle.
2. Switch VPN Protocols
ExpressVPN provides a range of VPN protocols to choose from. Each of these protocols offers more security that hides your ISP IP address effectively. So, if your ExpressVPN has issues working with Omegle, it can be fixed by switching to another VPN protocol. Here's how:
a. Open ExpressVPN, locate the 'hamburger' button in the top-left corner, and click on it. Then select 'Preferences.'
b. After that, click on the 'Protocol' tab. If you haven't tweaked your settings before, it should be on 'automatic' protocol. We suggest that you alternate between Lightway, OpenVPN, L2TP/IPsec, and IKEv2.
c. Disconnect ExpressVPN before switching protocols.
3. Get Rid of Your Cookies, Cache, and Browser History
You probably have come across pop-ups that say 'accept cookies' when you visit a site. Well, the moment you accept, you permit them to store your data.
So, with Omegle, if you have been banned before and you try accessing the site again with ExpressVPN, you'll probably be blocked again if you don't clear your cache or cookies before trying. We recommend that you clear all of those, including your browser's history because these seemingly little things could be your problem.
An easy way to do this is by going to your web browser's settings and locating the 'privacy' option.
4. Use Express VPN's Web Browser Extension
If you think your traffic is compromised, or you just need an extra layer of security, you could use ExpressVPN's web browser extension.
You can easily set up this extension through the following steps:
With the native ExpressVPN application installed, you can go ahead to also install the extension on your computer. ExpressVPN's Chrome-based extension is also compatible with Brave and Vivaldi.
Proceed to activate the extension. Access the main menu by clicking on the 'hamburger' button. Scroll to 'Privacy & Security,' and enable 'Block WebRTC.' This prevents data leaks.
Once you're done, reconnect to ExpressVPN's server via the extension, and visit Omegle again.
5. Flush Your DNS Data
For Windows:
Right-click on the Start menu and launch the command prompt in administrator mode.
Then proceed to type in 'ipconfig/flushdns' and click on 'Enter.' Type in the four following commands and press 'Enter' between each of them: 'ipconfig/registerdns,' 'ipconfig/renew,' and 'netsh winsock reset.'
Restart your computer after entering all the commands. Reconnect ExpressVPN & try to access Omegle again.
For macOS:
Close your web browser. Then proceed to Applications>Utilities>Terminal. You could also press COMMAND + SPACE and type in 'Terminal.'
Command is necessary to flush DNS data. So input the following; 'sudo killall-HUP mDNSResponder.' Press 'Enter,' and then type in your password.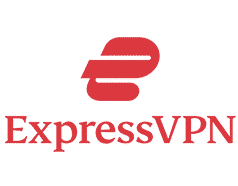 Get 49% off now
Conclusion
It can be frustrating when you can't connect to Omegle because of a ban or other causes. However, the methods we mentioned are sure to fix ExpressVPN's connection problem to Omegle. Hopefully, this article has been very helpful, but please contact ExpressVPN's customer support if the problem still arises. ExpressVPN is rated as one of our best VPNs and for good reason. Take a look at our full in-depth review of ExpressVPN on our review page.
Related Articles