Can I use my Netflix Account Overseas?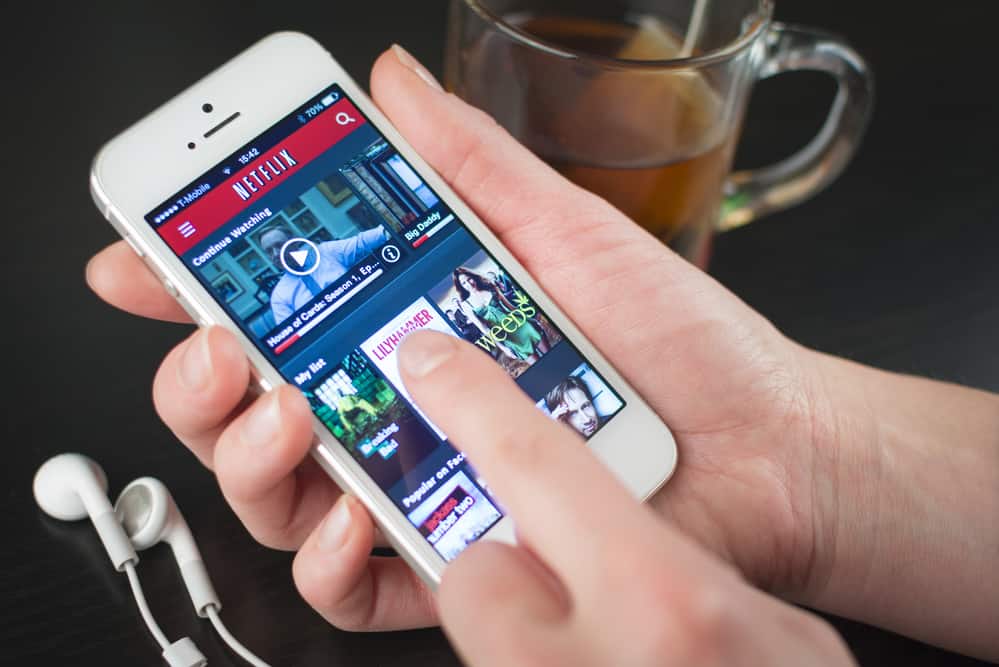 The entertainment industry has taken a giant leap since the advent of ICT, and you can now watch your favorite movies right from your mobile devices. Netflix is one of the leading streaming sites with top-notch movie collections, and it has become the go-to spot for blockbusters and new releases.
However, content on the site differs from country to country. For example, Netflix Japan's movie collection is different from that of Netflix US.
How then, can you watch your favorite shows on one of Netflix's versions overseas? We've figured out a way around these geo-restrictions, and the answer is in Virtual Private Networks (VPNs).
What are Virtual Private Networks?
VPNs are networks that grant you access to watch a version of Netflix when you connect to one of its servers in the country.
For example, if you want to watch a movie on Netflix Japan overseas, you'll need to get a VPN and connect to one of its servers in Japan. Doing this will make the geo-restriction systems at Netflix think that you are in Japan, even if you are miles away.
There are many VPNs in the market, but the five top ones to consider getting are:
ExpressVPN

Features
Number of servers: More than 3,000
Speeds: Unlimited
Server locations: 160 in 94 countries
Maximum devices supported: 5
24 live chat: Yes
30 day money back guarantee: Yes
Pros/Cons
Fastest VPN out there
Strict no logs policy
256-bit AES encryption
ExpressVPN has been around for more than a decade. Over the years, the VPN provider has increased and improved the quality of its server base, reaching as many as 94 countries. With over 3000 servers in 160 locations, you can use the VPN to access Netflix's content from almost anywhere in the world. The VPN's automatic selection process will save you the stress of looking for the best server to connect to.
Apart from its wealthy server base, ExpressVPN's servers have impressive speeds. Patience does not need to be your strong suit before you catch the latest episode of whatever series you have been following. With incredible swiftness, streaming movies on Netflix with this VPN is as smooth as watching downloaded content.
ExpressVPN is compatible with major operating systems, which includes Mac, Windows, iOS, and Android. With Netflix available on devices that run any of these operating systems, you do not have to worry about compatibility. You can connect as many as five devices to a single ExpressVPN account.
Beyond its lightning-fast server speeds, ExpressVPN offers you top-notch security features. The VPN uses the AES 256-bit encryption system, which is the same encryption that security experts around the world use. ExpressVPN runs a strict no-logging policy so you can rest easy knowing that your data will not be stored in any location. It also has a network kill-switch to ensure that you don't lose your data when your connection drops. Your fears of hackers and vicious malware are not unnecessary. However, with these in place, all those fears are drowned.
An efficient customer support system is available to walk you through whatever problems you may face while using the VPN. But the best part is that you can get a complete refund if you request one within 30 days of using the service.
Pros:

Fastest VPN out there;

Strict no logs policy;

256-bit AES encryption;

Lowest price: $6.67
NordVPN

Features
Cryptocurrency accepted? Yes
Simultaneous connections: 6
Dedicated IP-addresses? Yes
Servers: 5342 in 58 countries
Pros/Cons
Lots of pricing options
Netflix support kept up to date
256-bit AES encryption
NordVPN is the next VPN provider with an even more impressive server base than ExpressVPN, with over 5840 servers in 59 countries. You can enjoy Netflix's content from all over the world with this VPN. However, it has more to offer than a wealthy server base.
With NordVPN, there is no question of choosing between military-grade security and lightning internet speed. Why choose when you can have both?
It is genuinely frustrating to wait forever for a video to load, and your Internet Service Provider (ISP) might be throttling your connection. But with this VPN, you don't have to worry about ISP throttling. You can enjoy a hitch-free experience when you stream videos, and buffering will become a thing of the past.
Like ExpressVPN, NordVPN is also compatible with the top operating systems around the world. You could use it with Netflix on any device like your android mobile device, Apple TV, or Macbook. A single subscription allows a maximum of 6 simultaneous devices to connect to a
NordVPN uses AES-256 encryption to keep you safe from security breaches. With this firewall and other security features, like an automatic kill switch, you'll have no reason to watch your back while streaming the latest movies on Netflix.
A strict no-logging policy is a cherry on top. It ensures that despite the top-notch security, no records of your internet activities are kept on any storage location.
A step further, NordVPN has the KillSwitch feature. Upon the slightest signal of a security breach, your connection to the Internet is automatically shut down.
The customer care support system is indeed friendly. They patiently listen to whatever complaints you may have and guide you step-wisely out of them. And like ExpressVPN, you'll get a 30-day money-back guarantee.
Pros:

Lots of pricing options;

Netflix support kept up to date;

256-bit AES encryption;

Lowest price: $3.71
Surfshark

Features
Free trial? Yes
Simultaneous connections: unlimited
Ad blocking? Yes
Servers: 1000+ in 61 countries
Pros/Cons
No footprints
Allows torrenting
256-bit AES encryption
Surfshark is a relatively new VPN service provider in the industry. Of all its uses, it is infamous for having one of the best ad blocker features around. However, it also has a large server base with more than 1040 servers in over 61 countries.
The VPN has a split tunneling feature called Whitelister that allows you to select the applications and websites you want to bypass. For example, if all you want to do is watch Netflix, you could as well block out all other apps. Channeling all its resources on selected apps increases the server speed.
Surfshark takes IP address masking to an entirely different pedestal with its MultiHop feature. This version of a double VPN allows you to connect to the Internet through many servers located in different countries. When switched on, hackers will have a harder time tracking your online activities.
In a similar way, Surfshark's camouflage mode allows you to remain completely private when browsing the internet.
You can use a single Surfshark account on an unlimited number of devices, and it works on all the popular operating systems out there. There's also a reliable customer support system to help you with any challenge you might face When using the VPN.
Pros:

No footprints;

Allows torrenting;

256-bit AES encryption;

Lowest price: €2.49
CyberGhost

Features
Connected devices at once: 7
Automatic kill switch? Yes
One click connect: Yes
Servers: 5900 worldwide
Pros/Cons
No logs policy
24/7 live chat
Apps for mobile devices and routers
You don't need to choose between safety and anonymity when you can have both. Cyberghost offers these and a lot of other features that'll make it easier to watch Netflix abroad. The VPN runs the AES-256 encryption that ensures you don't leave footprints as you watch movies on the site, and it operates a strict no-logging policy.
On its number of servers, CyberGhost is not doing badly, with over 5800 servers in more than 89 countries around the world. These servers are specially optimized for live streaming and torrent downloading.
While VPNs are generally known to reduce Internet speed, this is not the case with CyberGhost. It operates one of the fastest speeds in the world of VPNs. The VPN puts all its resources into making its servers the best around. It also spots L2TP/IKEV2 and OpenVPN, two of the most secure protocols.
CyberGhost allows you to split your online traffic into both encrypted and unencrypted with its split tunneling feature. This also boosts the downloading and uploading speeds.
The best part is that you can get a complete refund if you request one within 45 days of using the VPN.
Pros:

No logs policy;

24/7 live chat;

Apps for mobile devices and routers;

Lowest price: €2
UltraVPN

Features
One click connect? Yes
Servers: 100+ superfast servers
Bandwidth cap? No
Platforms: Mac, Windows, iOS, Android
Pros/Cons
Firewall
Apps for all devices
256-bit AES encryption
Not as many servers as others
UltraVPN makes the list of the top guns, even though it just started out. With a little over 100 super fast servers, the VPN has managed to become a household name in the industry.
UltraVPN is suitable for watching Netflix abroad since it has servers in many locations around the world. They have been tested to record one of the highest download speeds in most locations, hence the name Ultra.
The VPN uses AES-256 encryption, which is the same that other experienced VPNs use. This security firewall and a strict no-logging policy ensure that details of your online activities remain private. The VPN's KillSwitch is your guarantee that even if things go wrong, you're still covered.
Like all other VPNs reviewed so far, it is compatible with popular operating systems. The user-interface of their applications on various platforms should not go unremarked. You need no technical know-how to navigate your way through. However, the VPN's KillSwitch is only available on the Windows version.
UltraVPN's customer service support is one of the best in the industry. They have a round-the-clock phone and email support services, directed to help you through whatever issues you may encounter.
Pros:

Firewall;

Apps for all devices;

256-bit AES encryption;

Lowest price: €2.99
Should you use a free VPN instead?
Free VPNs look like a better option, especially as most of them promise to offer most of the features you'll find in paid VPN. However, should you be using them instead of paid VPNs?
Here are a couple of reasons we think you shouldn't give them a second look:
Most free VPNs do not operate a strict no-logging policy: This is the catch for most free VPNs. To stay in business, most of them keep records of your online activities and data and then sell them to advertising companies. Isn't it scary to find out your private details are flying around on the internet?
Most free VPNs have bandwidth caps: Bandwidth caps go against everything a VPN is supposed to provide: unrestricted access to the internet. Most free VPNs cannot provide unlimited bandwidth to watch as many movies as you want.
Most free VPNs have only a handful of servers: You should pick a VPN that has many servers in different countries of the world if you want to watch Netflix from abroad. Unfortunately, most free VPNs have less than 100 servers, which is definitely not enough.
Free VPNs have slow server speeds: It is bad enough that most free VPNs do not have enough servers to go around. But another reason we do not recommend free VPNs is that their servers are slow.
Most free VPNs do not have top-notch security features: VPNs are supposed to keep you safe with their best-in-class security features. Free VPNs do not come close to providing any of the security or privacy features you'll find in a paid VPN.
Most free VPNs do not have reliable customer support platforms: You might run into trouble even when you use excellent VPNs with top-notch user-interface. So, it helps to have a platform where you can ask all the questions you have about the VPN. Many free VPNs let you hang out to dry with their unreliable customer support platform.
Many free VPNs are incompatible with some popular operating systems: Unlike paid VPNs, most free VPNs do not support every operating system out there. But what's worse is that there's no option to use a proxy browser extensionif your device is incompatible with the VPN.
Is it Legal to use a VPN?
The legality of VPNs has always been in question because different countries have different views about these softwares. So, here a couple of things to note about the legality of VPNs:
VPNs are legal in most countries: Only a handful of countries have come out to outrightly ban the use of VPNs.
Your reason for using a VPN matters: Illegal acts without a VPN remain illegal even if you use one. For example, in almost every country, it is illegal to hack someone's computer. So, if you decide to commit this crime, with a VPN, then using the VPN for that purpose will also be illegal.
When using a VPN ensure that you comply with the censorship efforts of the country.
In conclusion
There's so much to catch up on in the world of entertainment and watching Netflix can just be the escape you are looking for. VPNs are the keys to opening up the world of unlimited movies on the streaming site even if you are abroad.
In this article, we've highlighted the top 5 VPNs that work perfectly with Netflix. We've also included useful VPN tips to help you decide between free and paid VPNs. You now have all you need to start watching Netflix from abroad, so what are you waiting for?