7 Best VPNs for New Zealand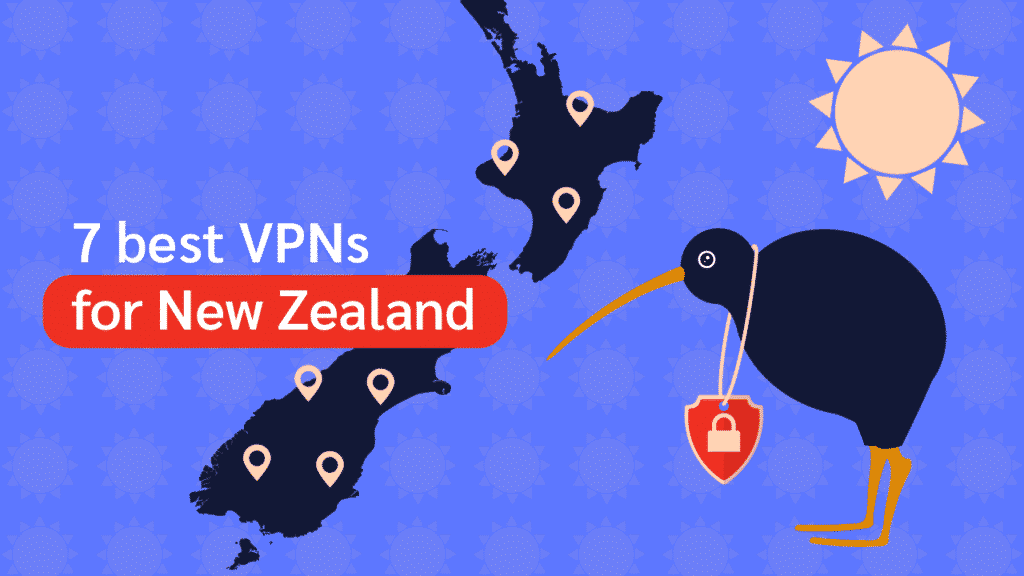 Geo-restriction is a term becoming more popular these days. It refers to a limitation to what you have access to online, depending on your location. In this article, we'll explore geo-restrictions relating to New Zealand. This applies to different sets of people: those outside New Zealand who want to access content restricted to the country, and those who are in New Zealand who want to access. content in other locations.
In both cases, a Virtual Private Network (VPN) is the solution. VPNs usually have servers in several areas. Access to a VPN's network of servers allows you to enjoy local content in whatever region interests you.
A VPN also creates a tunnel between your network and the VPN service provider's, encrypting traffic that goes through the tunnel. This keeps your data safe from malicious entities.
This article dwells on the top seven VPNs for New Zealand and the features they offer.
Top Recommended VPNs for New Zealand
In this section, we will review the best VPNs for New Zealand and highlight the strengths of each of them:
ExpressVPN
NordVPN
Surfshark
ProtonVPN
PrivateInternetAccess
IPVanish
CyberGhost
Can I Use a Free VPN for New Zealand?
It is better to pay for a budget-friendly VPN than risk using a free VPN. Free VPNs are not exactly a bad idea, but they come with several risks that can make you regret using them. Firstly, you usually do not have access to several servers. It's either there are no servers in New Zealand, or the free plan does not give you access to them.
Other things to consider include bandwidth caps, slow rates, a limit on the number of devices, inadequate security, weak unblocking prowess, and logging of your connection data. These VPNs can also sell your data to the highest bidder. It is no wonder most of them are filled with ads and malware. In your quest to get a VPN for New Zealand, be wary of free VPNs.
Conclusion
Several VPNs claim to offer the best services for New Zealand. This article has made it easy for you to know the truth and make a choice. Each VPN has something appealing to users, including features, the number of servers in New Zealand, unblocking powers, privacy, security, price, and many more. After reading this article, it is in your best interest to choose a VPN that brings you comfort.