Best VPNs for Crunchyroll in 2021: Watch Outside USA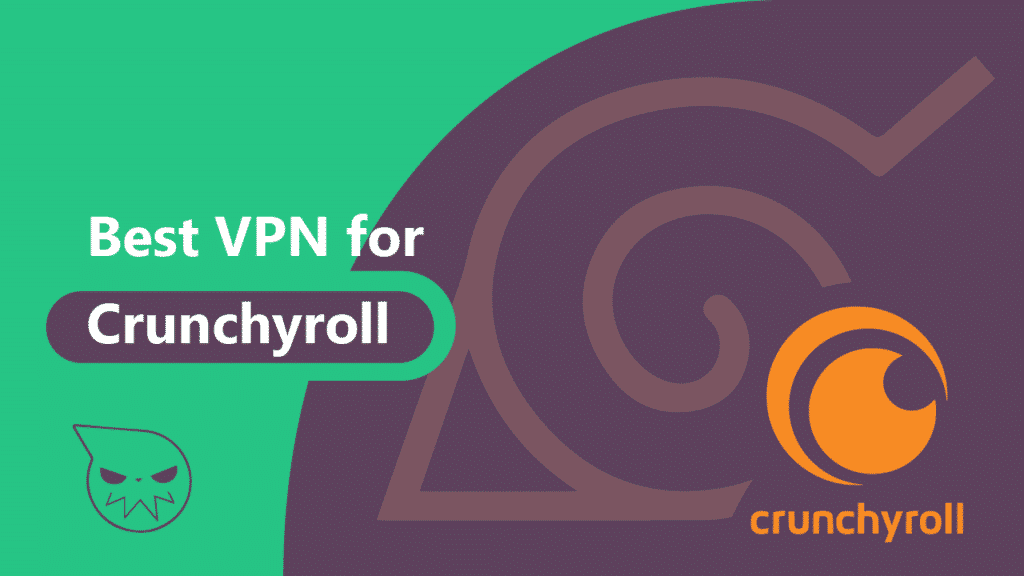 For anime watchers and manga readers, Crunchyroll is a kind of promised land. It is a US-based streaming service that has over 900 anime titles and thousands of manga to watch and read. It has partnered with companies such as Sony and Aniplex to bring the best selection of animated content anywhere. Crunchyroll has two plans; free and premium plans. The free program is only a test run for new users. It lasts for two weeks, after which the premium fee of $7.99 will be deducted.
The prices are pretty fair, but what's not fair are the geo-restrictions placed on Crunchyroll users outside the US. Such users will not be able to access the full library of anime shows and manga. If you belong to this category, then it severely limits what shows you can watch.
A VPN lets you bypass all these restrictions by giving you a US IP address. You just have to connect to a server in the US, and then you will be able to see all content of Crunchyroll abroad.
6 VPNs that work well with Crunchyroll
Recently, Crunchyroll has started to block many VPNs from accessing its content. Much like Netflix, it continues to update its software to prevent as many VPNs as possible. Not all VPNs have been blocked, though. We've identified six providers that are still able to unblock Crunchyroll. Let's take a look.
Why is Crunchyroll limited outside the US?
Crunchyroll is a streaming website that boasts of streaming subtitled anime and manga releases one hour after their release in Japan. It has partners that enable it to share this content. But these partners also disallow Crunchyroll from sharing their content across every country that can access it.
This is caused by the licensing stipulations Crunchyroll's partners have placed on their content. To broadcast content outside the US that has not been agreed to would be a breach of Terms of Privacy. This can result in the termination of the agreement between Crunchyroll and said partners.
This licensing hurts users outside the US by limiting their choices. If you live in the US, and you go outside the country, your IP address will reveal your location and lead to a reduction in the content available to you. But, you will still be required to pay the same monthly fee as users in the US who get the full library. See what we mean by unfair? Accessing Crunchyroll's entire library from outside the US is is possible with an excellent VPN.
Criteria for selecting a VPN for Crunchyroll
These are some of the measures we used in assessing which VPNs are best for Crunchyroll.
Unblocking capabilities: Is this VPN good at unblocking censored and geo-restricted sites and content? How quickly does it do it?
Speed: How fast are its servers? Does it guarantee an excellent speed?
Server spread and function: How many servers does it have? How many servers does it have in the US? Are all the servers spread out over different US locations? Are they optimized for streaming and torrenting?
Encryption: Are users' information and traffic encrypted as much as possible? Is encryption military-grade?
Security features: Does it have extra security features? What are they? Are they useful when streaming, or will they hinder the speed? Do you have to pay extra to use them?
No logs: What are their "no logs" policies? What information do they collect to improve their service? Can such information identify users? Which user information is needed to register? Do they run a true no-logs policy? Have they been audited?
Devices: What platforms do they support? How many devices are supported?
User-friendly apps: Are their apps easy to use? Are they easy to set up and make changes?
Customer service: In what ways can you contact them? What's their response time? What's the quality of the response?
We put all six chosen VPNs through tests and satisfied ourselves that they all met each criterion.
Can you access Crunchyroll with a free VPN?
No, you cannot. And if you find a free VPN that can, we do not suggest you use it. Creating and configuring the technology to unblock geo-restricted content is a long process that costs money. It's an ongoing project because the owners of these sites or content are always creating new methods to block VPNs. So, VPNs also have to develop new ways to bypass these blocks.
A free VPN should not ordinarily have the capital needed to fund such work. Paid VPNs collect the necessary cash to support their work from their users' payments. Free VPNs do not receive payments. If a free VPN is claiming to be able to bypass tough geo-restrictions, then you should be wary of them as they might not be earning their money through ads alone. It's possible that users' information is being sold to enrich their coffers.
Paid VPNs are generally safer, more accountable, and have various means of protecting your privacy while streaming your anime.
In conclusion
Having a VPN to access Crunchyroll can be the only thing that keeps you from missing your favorite anime. There are several hundreds of providers, but we think you'll be happiest with these six. We chose them based on the criteria listed above, and we believe that you'll get the best experience out of them. Keep calm and watch anime with these six best VPNs for Crunchyroll.