Watch the Premier League Online with a VPN
Perhaps the game isn't on TV, or you are stuck in a hotel on a work trip, no matter where you are, using a VPN for Premier League streaming is the best option to watch every game live. Our guide will teach you how to watch the Premier League online via VPN.
Learn where to watch the Premier League with a VPN from our TechShielder experts who have proven time and time again to be reliable and well-informed. We discuss how to watch the Premier League with a VPN legally and tell you which VPN providers will offer the best live streaming experience. Start by signing up with our most popular VPN, ExpressVPN.
How to Watch the Premier League from Anywhere
You can use a VPN to watch Premier League football from almost anywhere in the world. It doesn't matter if you are on holiday, interstate, or even using an airline's in-flight WiFi, a VPN is your best chance at watching the EPL.
Start by downloading a VPN and obtaining a subscription. Some VPN providers offer limited free VPN services, so it is best you pay for a full subscription. You can choose to download a VPN for your device or even grab a simple browser extension.
Step 2: Install and Set Up
With an account all ready to go, you'll want to install your app or extension and look for the best servers to watch Premier League football live. Bookmark those servers if you can so they can quickly be accessed before kick-off.
Step 3: Join a Streaming Service
Next, you'll need to join a streaming service that will let you watch Premier League football online. There are many affordable options available such as Sky Sports, NBC, DAZN or Amazon Prime Video.
Simply turn on your VPN and choose an appropriate server. Then, head to your streaming service provider via an app or website. If you are abroad a quality VPN server should be able to sufficiently spoof your IP address to ensure the streaming service believes you are in the correct country.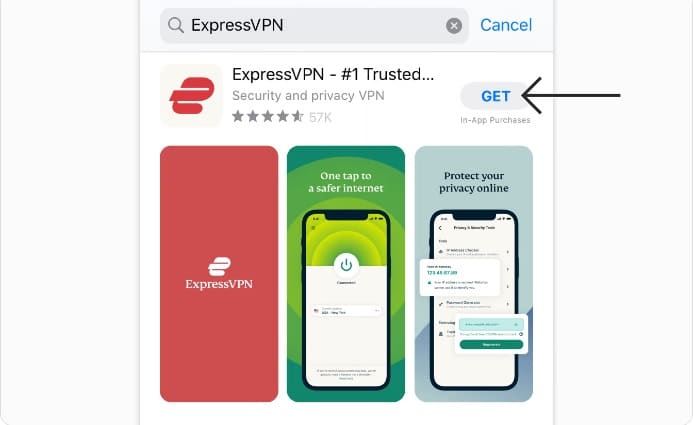 Reason to Use a VPN to Watch the English Premier League
A VPN can be crucial for watching football in the UK on Saturdays. That's because UEFA's Article 48 allows football associations to stop televised matches during a set period to ensure attendance at stadiums isn't too negatively impacted. But live streams are readily available, and a Premier League VPN can help fans access them.
Some countries can be quite restrictive when it comes to viewing the Premier League owing to issues such as broadcast rights. However, being able to sign up for a streaming service abroad will let residents in those restrictive regions watch live Premier League matches.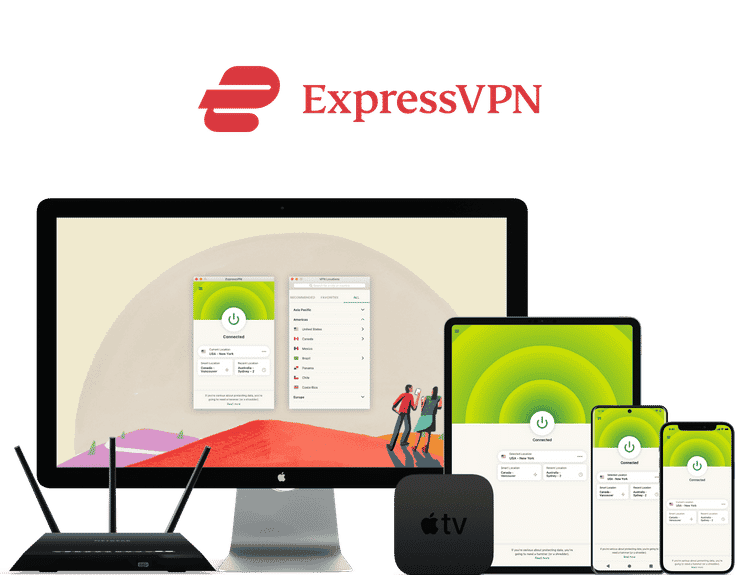 In some regions, you might need to watch Premier League matches online because there are local events that have taken priority by broadcasters such as local football events or other sports.
Broadcasters might also not bother purchasing the rights to show live Premier League if the matches will be on in a strange time owning to the time zone in that country – such as 3 or 4 A.M in the Southern Hemisphere. Finally, there is also cost-effectiveness in choosing a streaming service over a paid-TV subscription service.
In many cases, you'll need to pay for a set-top box and a monthly subscription for a series of channels you don't want – and then you'll need to pay for a sports package on top of that. But you could save money by paying for a legal sports streaming platform that may be cheaper than a TV subscription.
Choosing a VPN for the English Premier League
We trial every VPN service provider we test through rigorous examination against our proven metrics such as connection speeds, server reliability, and quality of streams. That's why you can trust the TechShielder expert-backed opinion. Below are the five best service providers to watch the Premier League live with a VPN.
ExpressVPN offers full support for HD streaming and over 3,000 servers. Our review of ExpressVPN while testing where to watch English Premier League football revealed an incredibly reliable service. On average, ExpressVPN was the fastest VPN to watch Premier League on.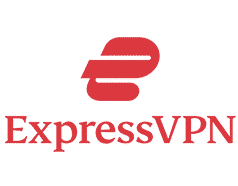 Get 49% off now
With more than 6,000 servers, we had no problem finding a VPN supporting Premier League football streams. Such numerous servers mean you can be sure to find a server that isn't too crowded, ensuring your connection speeds are not adversely affected. During our NordVPN review, we liked the ability to preview each server's stability and speed before connecting.
During our Surfshark review, we did note that the 800+ servers were not the fastest but they were very reliable. Very few servers were in poor shape and we never had problems finding a server that streamed content well. A 24-month contract will only set you back $1.99 a month – easily one of the most affordable Premier League VPN options.
Our IPVanish review confirmed a service provider that uses its own hardware and genuine tier-1 fiber optic servers. We were able to stream the Premier League with speeds of around 50Mbps on a 65Mbps line. Our latency tests proved that IPVanish might be ideal for slower connections because we only saw a loss of 5 – 10% in connection speeds.
With more than 35,000 servers worldwide, you'll have no problem watching the Premier League with Private Internet Access (PIA). The big benefit of so many servers is that you can easily find servers with few users and that helps prevent your server from being flagged as a VPN as you watch the EPL.
Legal Issues Around Watching the Premier League with a VPN
There are many streaming services available that will let you watch Premier League football live with a VPN. However, these platforms are illegal and you could face prosecution if caught using such platforms. It's always best to stay safe and stick to a legal platform you can sign up to.
It's important to hold a subscription to a streaming service, but because it can protect you when streaming from outside your jurisdiction. While NBCSN is not offered in the UK, you should be fine to use a VPN streaming Premier League matches from a London hotel using your paid NBCSN subscription.
You're also unlikely to sign up to a streaming service outside your jurisdiction either. For example, Sky Sports and BT Sports in the UK require users to be UK residents – so you won't be able to pay for a subscription with a US address no matter how good your VPN is.
Where to Watch the Premier League Opening Games
With the Premier League season just around the corner, it's high time to get excited. Sign up for a quality VPN supporting Premier League football and you could be watching the opening games with ease. We've picked the two biggest games of the opening round and shown where you can watch the EPL with a VPN in your country.
Fulham vs. Liverpool
| | |
| --- | --- |
| Region | Where to Watch |
| Canada | DAZN, FuboTV |
| United Kingdom | Sky Go, Amazon Prime, |
| United States | NBCSN, FuboTV, Peacock, Sling TV |
| India | Disney+ Hotstar |
Manchester City vs. West Ham
| | |
| --- | --- |
| Region | Where to Watch |
| Canada | DAZN, FuboTV |
| United Kingdom | Sky Go, Amazon Prime |
| United States | Hulu+, NBCSN, Sling TV, FuboTV |
| Australia | Optus Sport, Kayo |
Where to Stream the Premier League Online
Knowing where to watch Premier League football with a VPN is critical. You don't want to be 10 minutes from kick-off and unsure where you'll be able to watch the game. If you want to know how to watch Premier League in the USA for free, you can watch the Premier League for free on several platforms.
Peacock, fuboTV, Hulu+, and Amazon Prime all offer a 7-day free trial. Peacock can be easily accessed with a VPN and offers 175 live matches with the remaining games replayed. NBC Sports offers the biggest package with all 380 games streamed live. You can also watch Premier League live with a VPN on Sling TV which offers tons of European soccer.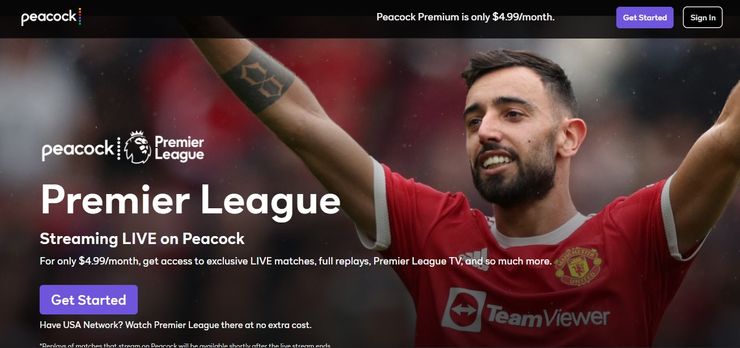 Conclusion
It turns out you don't need to be at home to watch the Premier League. Whether you're traveling on the interstate, or abroad, or your TV subscription just isn't showing your game of choice, a VPN supporting Premier League football can make sure you don't miss a single tackle, goal, or penalty.
So, where can I watch the Premier League? For the most stable and fastest connection speeds, the best Premier League VPN is ExpressVPN.