What is PrivateVPN? Is PrivateVPN good? These are key questions you would ask before signing up with the VPN. A look into the network's security, privacy, and overall performance should give you the answers you need. This PrivateVPN review sheds light on what aspects make this small but affordable VPN underrated by many.
Despite not being rated among top brands, the Swedish-based PrivateVPN is no stranger to the industry and has been operating since 2013. This deeper inspection of the VPN will reveal whether or not it has what it takes to give more established operators a run for their money.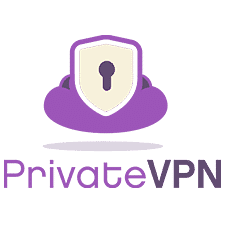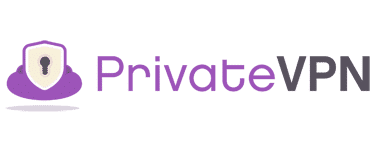 Get 85% off now
Pros and Cons – PrivateVPN Review

Is PrivateVPN worth it? It's necessary to kick off the PrivateVPN review 2020 by noting the network's best and least impressive traits. That should give you a general idea of the VPN you're working with.
Pros
10 Simultaneous device connections: Enough to cover most users' everyday needs.
Intuitive interface: You won't struggle to find any of the cutting-edge features.
Great for streaming Netflix: Unlock content from 14 different regions.
Affordable pricing plans: As low as $2 per month.
7-day free trial: Know precisely what you'll be paying for.
Compatible with most major platforms: Get protection on all your devices.
Cons
Limited network coverage: Only 200 servers are available
Inconsistent speeds: You may not always get the quickest streams or downloads.
No security audits: Challenging to verify the efficacy of some features.
Plans and Pricing for PrivateVPN
If cost is one of your deciding factors when choosing a VPN, then PrivateVPN just has to make your shortlist with its affordable plans. It offers one of the cheapest packages, especially if you opt for the 3-year plan costing 2 per month. If you're not ready to commit to a long-term package, you can review the PrivateVPN monthly plan, which costs $9.99. The final option is the 3-month plan which will cost you $6 per month.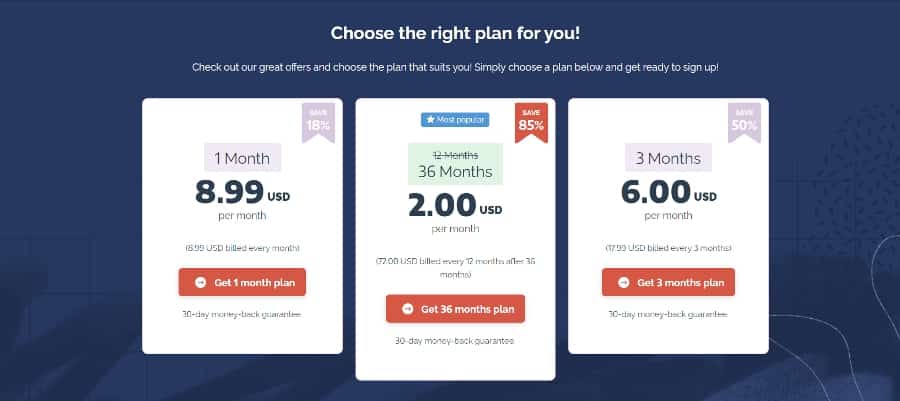 A PrivateVPN 7 day free trial is part of the deal if you want to try out the product at no financial risk. This PrivateVPN review confirmed that you can use the trial on all platforms without any data caps. You also don't have to worry about sharing any payment details to kickstart the PrivateVPN 7-day free trial. Should you need more time to make up your mind, a 30-day-money-back guarantee is on the cards. You're spoilt for choice regarding payment methods to use. The VPN accepts payment processors like Visa, Mastercard, PayPal, and American Express.
Unique Features for PrivateVPN
Irrespective of its small size, PrivateVPN impresses with some unique features even some top brands lack. Its ability to access China, one of the regions known for high censorship, is quite something. Review PrivateVPN, and you'll also find port forwarding features and dedicated torrenting servers, two things you'll appreciate if you like torrenting. By choosing this VPN, you also access Tor support for added security. The feature masks your identity every time you browse onion sites.
A Stealth VPN is another feature that makes the VPN stand out. This Private VPN review found this revolutionary feature can hide your VPN traffic from your internet service provider and other third parties. The feature also allows you to access censor-heavy jurisdictions. Another noteworthy feature is the Application Guard, which will enable you to terminate apps you don't want to open.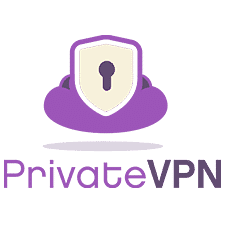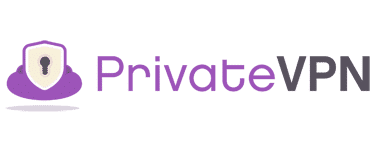 Get 85% off now
PrivateVPN – Server Locations, Numbers & Coverage
PrivateVPN doesn't have the most impressive server count on the market, which may be why some users are quick to dismiss it. This PrivateVPN review recorded only 200 servers in 63 countries. That's a meager number compared to other brands with thousands of servers. Anytime you have few servers, congestion results leading to slow speeds. For a VPN that has been around for almost a decade, PrivateVPN would benefit from adding more.

If you look at its server distribution, you'll realize that PrivateVPN is present in more countries than its competitors. That should increase your chances of picking up a server close to your location. Only 10% of its servers are virtual, so you'll likely experience better performance. Also, as this Private VPN review highlighted, the network covers some overlooked locations, including places like the Isle of Man.
Performance and Speed of PrivateVPN
The PrivateVPN review for 2020 confirmed that speed isn't the VPN's strong point. And even now, the speeds are generally decent enough to enjoy streaming, torrenting, or gaming without any issues. You're not likely to experience significant drops, but they aren't the fastest. That's especially true if you compare PrivateVPN vs NordVPN. The latter boasts speeds that are 8 times higher. So, if you need a VPN with the fastest and most stable speeds, you may have to look elsewhere.

With any VPN, you'll likely experience better speeds if you connect to a nearby server. As such, the low server count mentioned in PrivateVPN reviews could be one of the reasons negatively impacting the speed. Another reason for the low speeds could be linked to the security protocols available. WireGuard, a stable protocol that encourages better connectivity, isn't available. Your performance and speed will also depend on the server you connect to. For example, you're likely to enjoy better performance if you connect to servers in Australia and Canada than in the US. The bottom line is while the PrivateVPN speeds aren't the best, you can still stream and browse the web with minimal issues.
Staying Safe with PrivateVPN
Is PrivateVPN safe? Safety and security are major issues to factor in when choosing a VPN. Sadly that's where most VPNs lose credibility. You want a VPN that employs the best security methods possible. This PrivateVPN review confirms the network uses 2048-bit encryption with 256 AES. The tech is so brilliant that even the army and other government organizations use it. A Kill Switch feature that shuts down internet access if your VPN drops unexpectedly is also present. It's a handy feature that ensures your location remains hidden at all times by stopping possible DNS leaks.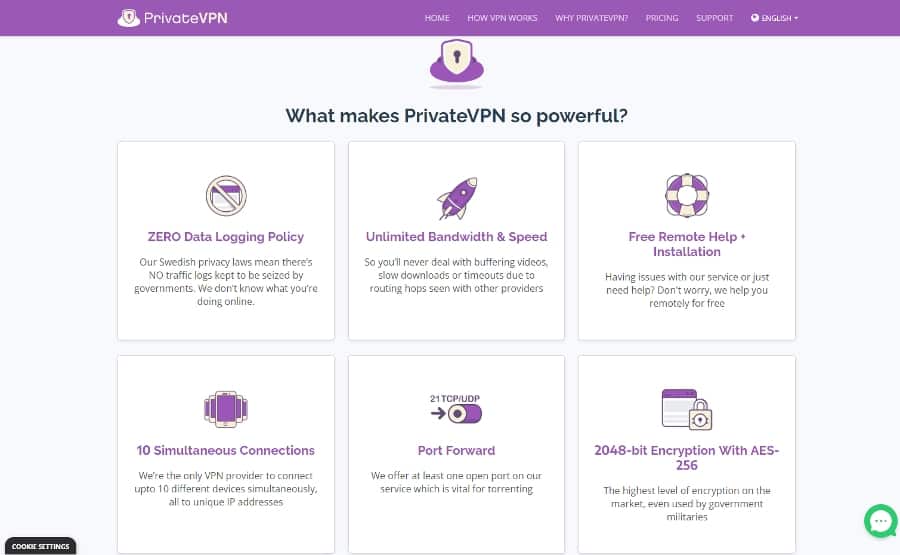 A review of PrivateVPN security determined that it used protocols like the popular OpenVPN as well as IKEv, L2TP, and PPTP. While these all work great, the VPN could note an improvement in performance if it added WireGuard to the line-up.
Premium Vs. Free with PrivateVPN
PrivateVPN tries to ensure you enjoy the best possible service regardless of the package. But as is the norm with any VPN service, the premium plan is always a tad better and more feature-dense. You'll likely experience better performance, speed, privacy, and encryption. Overall, this PrivateVPN review found that regular customers on the free trial can get the general feel of the entire package.
Staying Anonymous on PrivateVPN
It would be a shame if your identity was still compromised after using a VPN service. PrivateVPN is based in Sweden, a country that is a member of the 14 eyes alliance. While that can be enough to spark skepticism among users, the no-log policy is reassuring. From what this PrivateVPN review uncovered, only your email address is collected by the VPN service. Everything else, including logs or data usage, isn't recorded.
Since the review of PrivateVPN anonymity features didn't find a third-party audit report, it's clear the policy is still to be verified. For now, find comfort in that no user information has ever been handed out by PrivateVPN despite prompting by law enforcement. The bottom line is the VPN service had nothing to give!
Platforms & Extensions for PrivateVPN
PrivateVPN is compatible with all major platforms and niche ones too. That should allow you to connect on almost any device you can think of. A quick review of PrivateVPN versatility shows support for dedicated apps on Windows, Linux, and macOS devices. You can also connect the VPN to your Android or iOS mobile device.

This PrivateVPN review found that you can connect up to 10 devices simultaneously on the same subscription. For such a small VPN, that's pretty impressive especially considering some known brands only allow 5 device connections. That should be enough for the average household or office to connect to different devices on the VPN.
Router or Browser Platform Additions
Based on many PrivateVPN reviews, this VPN doesn't have any browser extension, so it falls behind the competition in this regard. However, it supports routers and goes on to offer manual installation guides to help you along.
User Experience
This PrivateVPN review can confirm that the VPN designed a pretty good user interface for its users, regardless of platform. This should make it easy to navigate the different platforms regardless of your experience with a VPN—or lack thereof. Of course, performance won't exactly be the same across the board, but it's generally intuitive for the most part. Windows users have the best deal and enjoy the best version of the VPN. macOS, though personalized, lacks some features like the PPTP. If you plan on using the VPN with Linux, be prepared to manually configure the app.

An in-depth PrivateVPN review shows that user experience on mobile devices isn't as smooth as on desktops, owing to the smaller screens. But at least you won't have a hard time switching between the two because the app mirrors the desktop versions. You can perform most functions on the mobile app, including toggling the Stealth VPN and changing tunneling protocols and encryption.
Streaming and Torrenting Using PrivateVPN
Is PrivateVPN good when it comes to streaming and torrenting? Don't underestimate the VPN in this area because it fares pretty well compared to some industry greats. It's probably one of the best VPN for Netflix streaming, unblocking 14 regions. The VPN is also one of the few services that unlock iPlayer, something most VPNs struggle with.
PrivateVPN is also suitable for torrenting since it supports Peer to Peer sharing and has port forwarding features. A review for PrivateVPN torrenting found that it allows downloads on all servers and works well with mainstream platforms like BitTorrent and Vuze.
Hot Tips – PrivateVPN Review
What is PrivateVPN? Is PrivateVPN safe, and is it worth exploring? A rundown of its key performance areas should give you the necessary answers.
Server count: 200+
Server location: 63+ countries
Simultaneous device connection: 10
Free trial: 7-day free trial
Subscriptions: Monthly, 3-months, 3-year plan
Kill Switch: Yes
Ad blocker: No
Conclusion
After all is said and done, is PrivateVPN worth it? The VPN is seriously lagging where server count and speeds are concerned. That puts it at risk of being misconstrued as a weak VPN. However, a review PrivateVPN a bit more, and you'll find it has a lot to offer and can possibly overtake top VPNs with a few tweaks. The VPN is one of the best for streaming. It's equally great for torrenting and can provide access to some countries top brands can't. PrivateVPN supports major devices and provides adequate security measures. Furthermore, its no-log policy was proven by a real-world case. Long story short? This is an excellent VPN for specialized applications.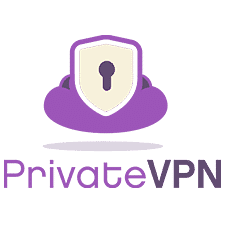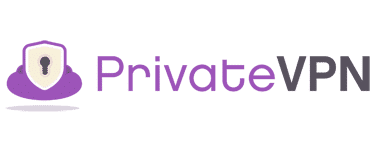 Get 85% off now
FAQ – PrivateVPN Review
Can PrivateVPN be trusted?
PrivateVPN can be trusted to protect your identity and not divulge your browsing information. After being summoned to provide law enforcement with user information, it could not. That shows it indeed doesn't log any activities.
Is PrivateVPN a good brand?
Though a relatively unknown brand, it's a cost-friendly VPN worth exploring. It's effective for streaming, torrenting, and bypassing tough geo-restrictions.
How much is PrivateVPN
According to this in-depth PrivateVPN review, it offers three pricing plans, with the 3-year plan costing $2 per month being the cheapest.
What is the best VPN right now?
To compare PrivateVPN vs. NordVPN, you must look at extensive server coverage, fast speeds, and top-notch security features. Based on these features, Nord comes out tops.
Does PrivateVPN work with Netflix?
Yes, it works very well with Netflix compared to other established brands. It can access 14 Netflix regions.