Launched in 2019, Norton VPN is the brainchild of NortonLifeLock Inc, a company that needs no introduction to the cyber security space. Backed by such excellence, you can't help but wonder if Norton shares the same high standards set by the antivirus suite leader. This begs the question, is Norton VPN good? A quick look into Norton reveals industry-standard security features like Split Tunneling, an Adblocker, and Kill Switch technology.
Quite frankly, these are features you would expect from any VPN worth its salt. A closer examination of performance, speed, and pricing is required for a better assessment. This comprehensive Norton Security VPN review crafted by a panel of experts is perfectly placed to dish out all the answers.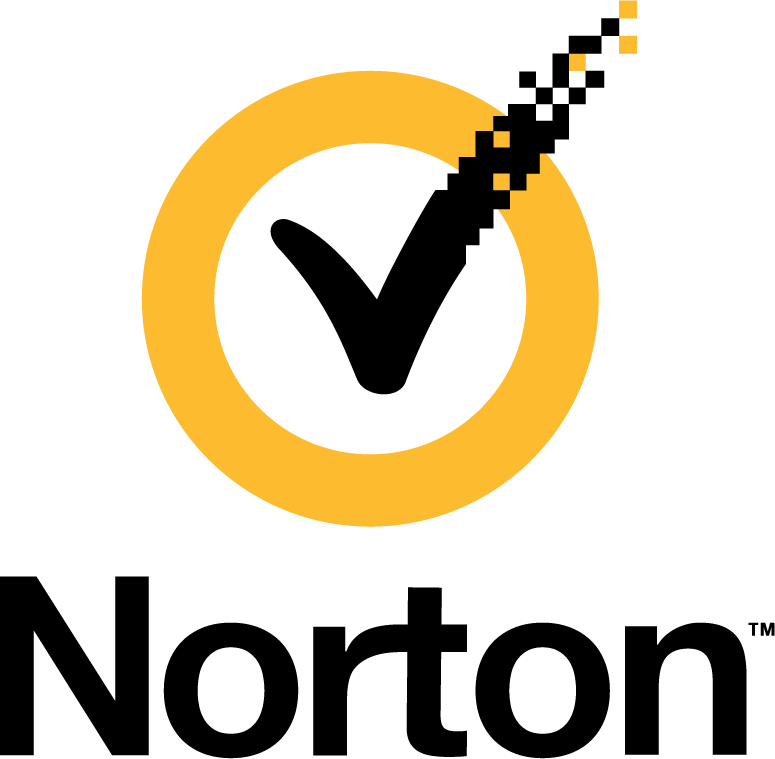 Get 10% off now
Pros and Cons – Norton Review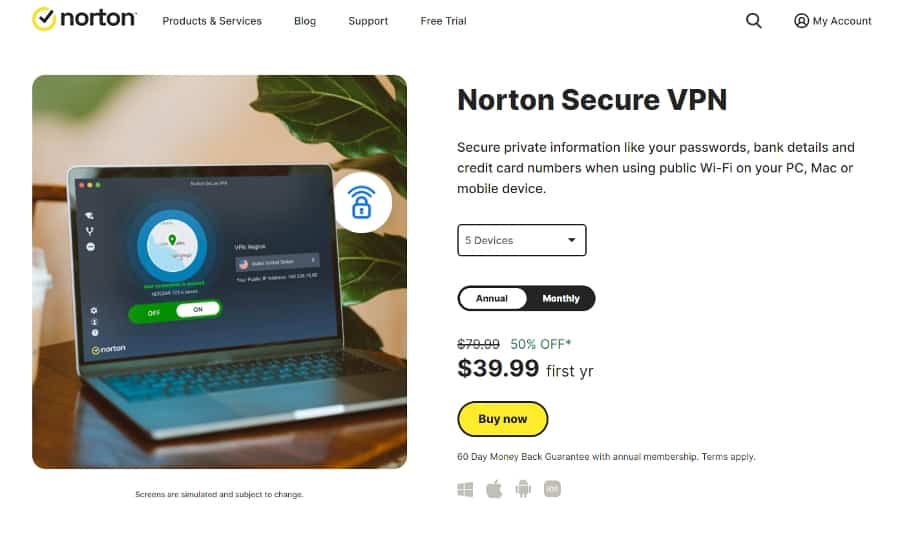 It's easier to get a general appraisal of the Norton VPN review 2022 if you know the areas in which the VPN excels and needs more work.
Pros
Free 7-day trial: Norton VPN allows you to test the waters for 7 days and decide if it's what you want. The 7-day trial applies to all subscription plans.
Up to 10 simultaneous device connections: ThisNorton Security VPN review unearthed that you can connect a maximum of 10 devices via the VPN. The exact number depends on the plan you go for.
Easy to use: Norton is simple to install and even simpler to use, making it beginner-friendly. You can connect the VPN with a few simple clicks.
Cons
Sluggish speeds: This Norton VPN review confirms the service provider doesn't have the fastest speeds around compared to other high-end VPNs.
Limited server network: The Norton VPN review found only 30 plus countries with servers. That's a far cry when fared against some of its competitors like Express VPN with servers in 90 + countries.
Plans and Pricing for Norton
With so many viable VPNs to pick from, the price is easily one of the first factors that sway most peoples' decisions. Norton VPN is considered one of the more affordable VPNs on the market. It does offer multiple pricing plans to allow you to select the best plan for your budget. The price of each subscription depends on the number of devices you can connect to the VPN and the subscription's duration.
This Norton Security VPN review found a 1-month and yearly plan. To connect only one device will cost you $4.99 per month for the 1-month plan. The 1-year plan costs only $2.50 per month, billed annually at $29.99. This, by the way, happens to be the most budget-friendly option available if you're looking for the best bang for your buck. However, note that you can't make monthly payments for the 1-year plan. Instead, Norton bills you annually, and the same applies to all 1-year plans.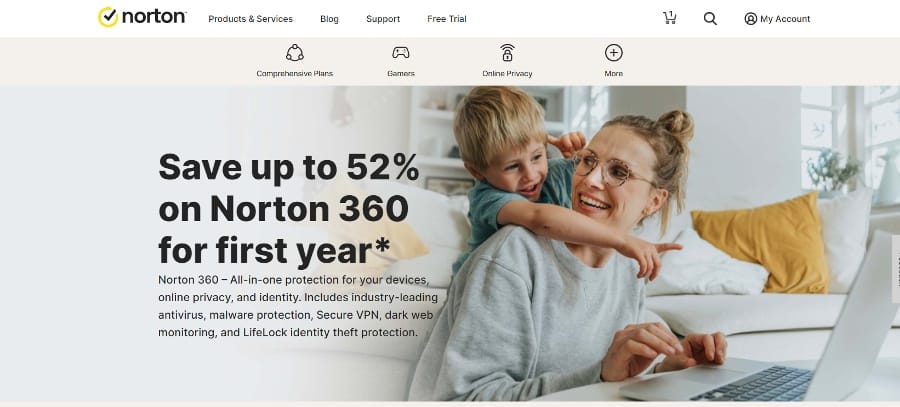 If you want to connect 5 devices, you're looking at a monthly subscription of $7.99 for the 1-month plan. If you go for the 1-year plan, monthly subscriptions are pegged at $3.33 and billed annually at $39.99. To connect 10 devices on the 1-month plan, you pay $9.99. If you opt for the 1-year plan, you pay $5, billed annually for $59.99.
The mentioned pricing plans are for users who want to purchase the VPN separately. However, the Norton VPN review noticed additional pricing plans if you wish to get the VPN together with the antivirus suite. Also, the subscriptions only apply to the first year and may increase thereafter.
Unique Features for Norton
Review Norton VPN, and you'll find the platform includes a few unique features that make it stand out from the rest. For starters, over and above the conventional Kill Switch that blocks specific apps, Norton uses a system-wide Kill Switch. This feature stops the entire internet from accessing your location and details if your VPN connection drops.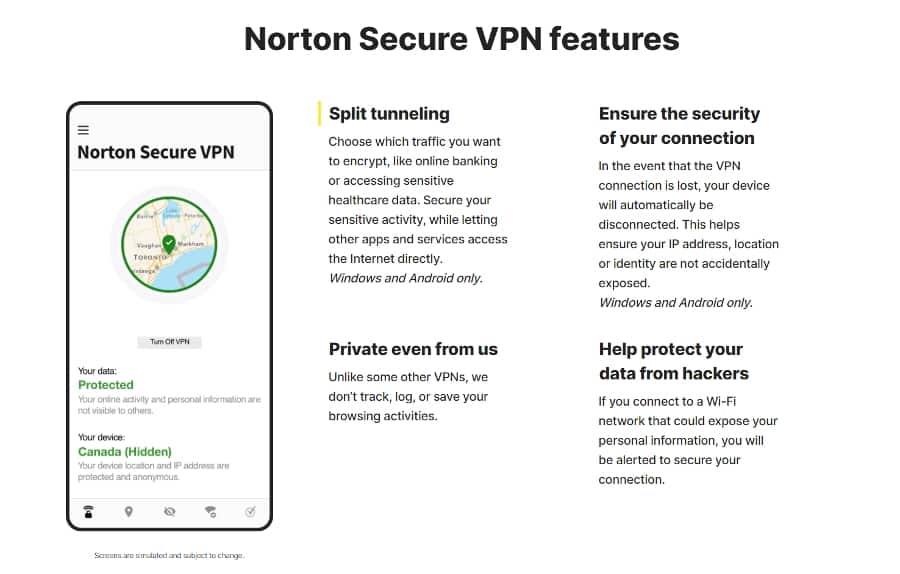 Another unique feature this Norton VPN review found is the ability to detect compromised Wi-Fi security or insecure network. The feature works by warning you any time you connect to an unsecured or suspicious Wi-Fi-connection. As you can imagine, this comes in handy if you typically use the VPN on public internet connections like coffee shops. However, this feature doesn't work on all devices.
Users can enjoy on-the-go access with Norton. You can install the Android or iOS app and safely connect to your favorite sites and apps from anywhere. You'll also appreciate the in-built Ad-tracker that stops advertisers from keeping track of the websites you visit.
Norton – Server Locations, Numbers & Coverage
A VPN with extensive server coverage gives you a better chance to locate a server near you. That translates to less crowding and better performance. Norton doesn't come outright and display the number of servers on the official website. But this Norton VPN review did a little digging and ballparked between 1,500 and 2,000 servers in 31 countries. If the numbers are accurate, it would be great if the operator increased server presence to improve accessibility.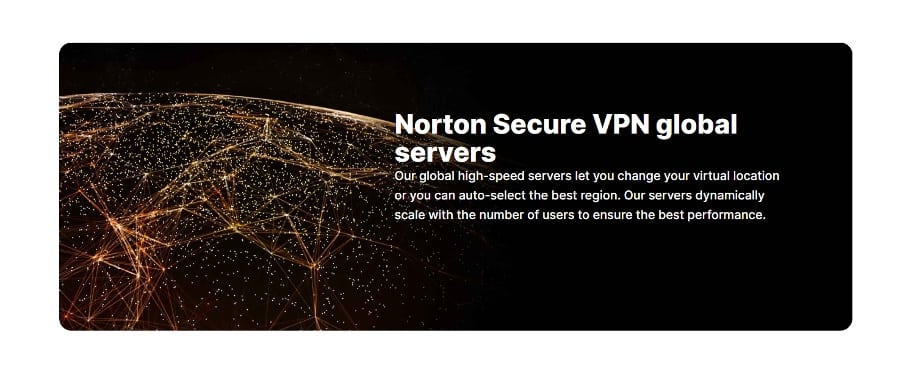 Also, 31 countries are slightly low compared to other VPNs with servers in 90+ locations. Of the servers located in the review of Norton secure VPN, 80% are virtual. That means they aren't available in physical locations, but rather a single machine has software hosting multiple virtual servers. Undoubtedly, the percentage of virtual servers is high and can warrant skepticism from users who prefer using physical servers. Other than the possibility of virtual servers decreasing speeds and dropping connections, they seem to get the job done.
This is a good time to mention that Norton doesn't allow you to pick a specific server manually. Instead, it automatically connects to the fastest one. Still, this review of Norton Secure VPN found you can choose the location you prefer the platform to pick a server from.
Performance and Speed of Norton
A VPN's speed will always come under scrutiny as it has the power to positively or negatively influence performance. Norton speeds are pegged at an average of 300 Mbps for both downloads and uploads. With such speeds, the VPN can only compete with mid-tier networks and not the higher-end platforms. The exact speeds will depend on the country you're in.
For instance, countries like the US, UK, Australia, and Brazil tend to enjoy higher speeds. Speeds are considerably low in places like Poland, with a download and upload speed of between 4 Mbps and 15 Mbps. Either way, the VPN speeds are decent enough for casual browsing safely. You'll only face challenges if you're looking to use the platform for torrenting, streaming, or gaming, which all require faster speeds.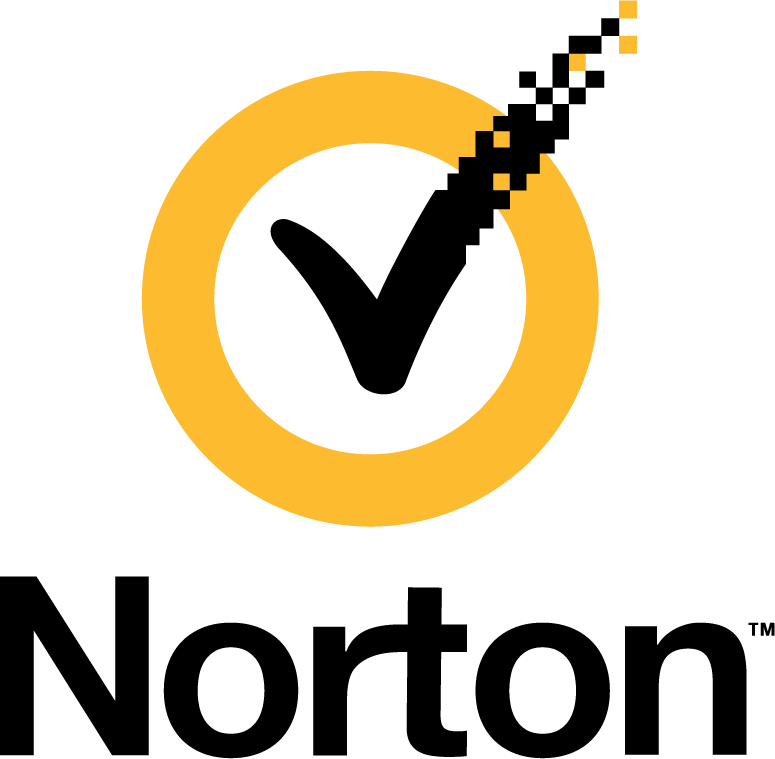 Get 10% off now
Staying Safe with Norton
Ultimately, users contemplating signing with the VPN have one burning question in mind. Is Norton VPN safe? After all, the basic premise of any VPN service is to ensure secure and anonymous browsing. Following recent upgrades, Norton VPN has included satisfactory safety features at par with the most notable VPNs. But there's room for improvement.
This Norton VPN review found the service uses military-grade AES-256 encryption protocol known for its indestructible qualities. Considered the gold standard of encryption technology, hackers trying to get their hands on your information have their work cut out. The feature encrypts your connection, making it unreadable to unauthorized parties.
The VPN also uses a Kill Switch activated when your connection is compromised. It's not uncommon for your VPN connection to drop even for a split second without you noticing. When this happens, there's a risk your location and private details are exposed. That's where the Kill Switch feature comes in to block out all your traffic to keep your personal information concealed.
At the time of this Norton VPN review, only OpenVPN was found. If you require additional protocols like WireGuard, you'll have to look at other VPNs like PIA. But the good news is OpenVPN is one of the renowned security protocols used by VPNs for enhanced safety, so that should count for something. Norton also uses the Split Tunnelling feature that allows you to select the app you wish to exclude from your VPN traffic. However, bear in mind that this feature only works with Windows devices.
Premium Vs. Free with Norton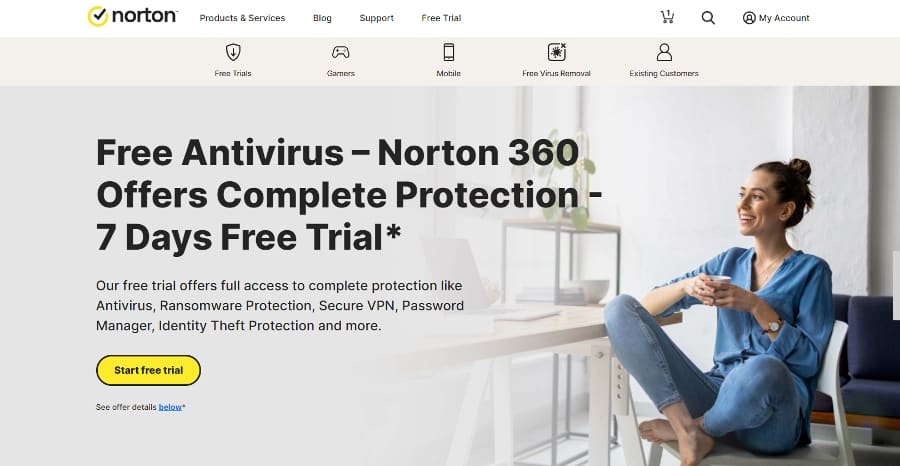 Unlike other VPNs, Norton provides more or less the same features on the different pricing plans. The major difference would be the number of devices you can connect on a specific plan, as outlined before in this Norton VPN review. To enjoy more features, you'll need to subscribe to the NortonLifeLock plans, where you get functions like access to compromised network detection. The feature reveals if your network has signs of tampering. If you add the Norton 360 suite to your device, you'll enjoy features like dark web monitoring, cloud backup, and a password manager.
Staying Anonymous on Norton
The whole point of using a VPN is to stay anonymous while browsing the internet. Norton does ensure reasonable anonymity, though some VPNs do the job better. Where other VPNs pull out all the stops to provide features like multi-hop connections and access to anonymization networks, Norton keeps it relatively basic.
You'll find a streamlined ad-tracking blocker that keeps track of ads that might compromise your security. Norton does claim to have a no-log VPN service provider, but this Norton VPN review found it does collect a bit of user information. According to the privacy policy, it collects information like your device name, device type, contact details, billing details, and transaction history. The operator claims this information is used to protect you from fraud or identity theft.
In addition, DNS leaks were reported by users, although denied by Norton officials. But, since no VPN is entirely ironclad, you should add additional features like two-factor authentication to improve privacy and make Norton secure.
Platforms & Extensions for Norton
Norton is compatible with desktop and mobile platforms like Windows, Android, iOS, and macOS. However, desktop users seem to have the shorter end of the stick because the VPN offers limited functionality, depending on the platform you use. The Windows app is somewhat better than the Mac and has the Kill Switch, Adblocker, and Split Tunneling. Mac users only have the Ad-blocker.
As for the mobile platforms, Android users appear to be the favored group compared to their iOS counterparts and get to enjoy more features like Kill Switch, Split Tunneling, Wi-Fi Security, and an Adblocker. IOS users only have Wi-Fi security and the Ad-blocker. Unfortunately, this Norton VPN review didn't pick up any apps linked to Linux or Chromebook platforms.
Router or Browser Platform Additions
This Norton VPN review 2022 found the VPN doesn't allow browser extensions using Google Chrome, Microsoft Edge, and Mozilla Firefox. The only available extension gives you access to the Norton Password Manager. This feature allows you to synchronize your password across different platforms and mobile devices for easier management. Norton also isn't compatible with routers. In addition, gaming fanatics will be disappointed because the VPN doesn't support any popular consoles.
User Experience
As mentioned at the beginning of this Norton Secure VPN review, the VPN has one of the best interfaces. The interface is clean, intuitive, easy to use, and compatible with multiple platforms. Norton keeps the mobile interface similar to the desktop for an easier transition.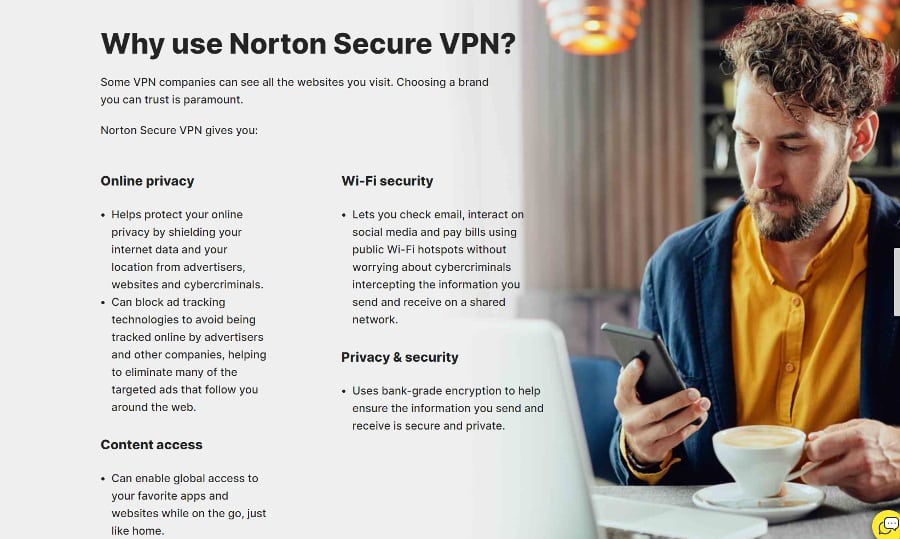 Installation is relatively quick and easy. You'll have the Norton VPN up and running in no time. All you do is download the VPN from the official website by following the intuitive prompts. Either that or you download the Norton VPN app onto your respective device from the Apple or Google Play Store.
When using Windows, you can enable Norton on the main dashboard by clicking the Turn On button. Selecting a specific region is as simple as pressing the arrow next to it and going to the region section. This process is just as simple on the rest of the devices.
Streaming and Torrenting Using Norton
Norton won't be getting the best streaming VPN title for now, but it does allow you to unblock certain streaming services. In fact, this Norton Secure VPN review found it's one of the few VPNs that can get past Netflix's strong geo-restrictions. However, you can only access Netflix USA because it doesn't allow you to change the Netflix region or country. Regardless, this is still pretty impressive, considering Norton's primary purpose was to deter hacking. But if you're looking for a VPN with the sole purpose of enjoying global streaming, Norton might not be the one.
From outrightly banning BitTorrent and P2P sharing, which placed the VPN at the bottom of the list, Norton has since revised its position. It now provides P2P sharing for users who enjoy seeding and leeching. Be that as it may, the introduction of P2P support still doesn't make the best option for torrenting because of the unstable and low speeds. You're better off looking to VPNs like Nord that are better at the service. Also, the other downside to this recent development is P2P sharing is not available to macOS and iOS users.
Hot Tips – Norton Review
To summarize this Norton VPN review 2022, here's a quick overview of the key information you need to know about the VPN.
Simultaneous device connections: 10
Number of servers: +/-2000
Number of countries covered: 31
Virtual server percentage: 80%
Free version: Yes
Block ads: Yes
Subscription plans: 1-month and 1-year plan
Conclusion
So, what's the gist of this Norton Secure VPN review? Norton is a decent VPN suitable for users wanting a basic VPN to conceal their identity while surfing the net. With features like Wi-Fi security and encryption technology, you'll enjoy a safe connection for the most part.
However, for a VPN backed by NortonLifeLock Inc, a leading company specializing in digital security software, one can't help but expect more from Norton. While it boasts noteworthy security features, most of them are no different from other VPNs. The VPN could benefit from adding more security and privacy features to gain leverage in the industry.
For what it's worth, Norton is one of the simplest VPNs to use and is compatible with several platforms. For that, you should consider giving at least the 7-day free trial a shot. You can always move to one of the affordable paid packages if the Norton Secure VPN addresses all your pain points.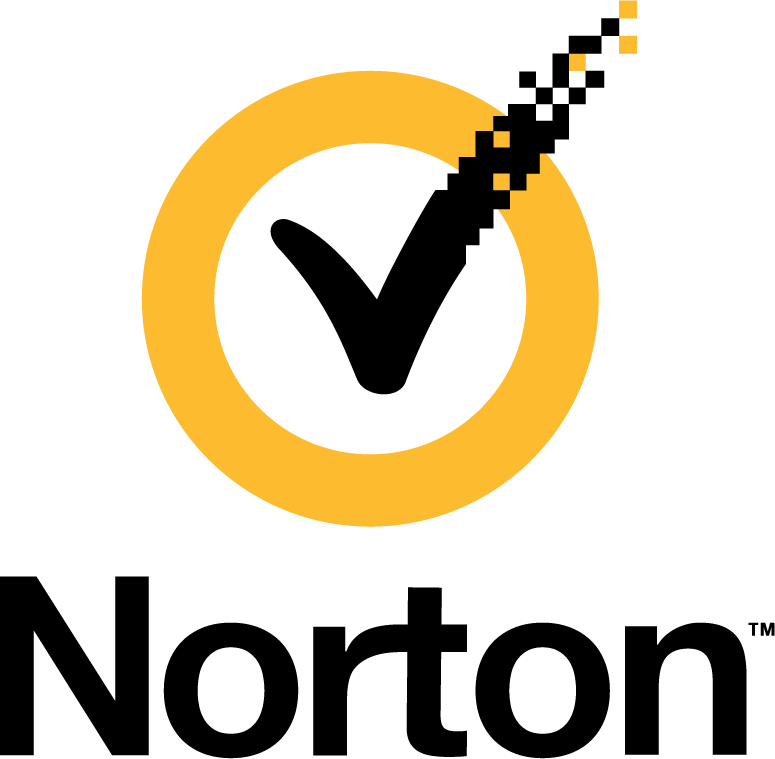 Get 10% off now
FAQ – Norton Review
Can Norton be trusted?
Yes, it's a trustworthy brand by being affiliated with NortonLifeLock Inc, one of the most trusted digital security brands on the market.
Is Norton a good brand?
Norton is a reputed brand allowing users to establish a secure and encrypted connection online. It boasts several notable features and functions like Kill Switch and Wi-Fi security that make it worth considering.
How much is Norton?
Norton avails different pricing plans to users, allowing you to pick a plan you can afford. The lowest is the 1-year plan that costs $2.50, although you're billed $29.99 annually.
What is the best VPN right now?
The best VPN offers more servers in more locations, high-security features, and top streaming services. Nord VPN qualifies as one of the best.
Does Norton work with Netflix?
Yes, it does. However, it can only access Netflix in the USA.