The Best No Lag VPN – Get the Top No Lag VPN
If you're one of those people that go bonkers when connected to frustratingly slow internet, it's time to get a no lag VPN. Lagging is annoying—especially it comes up during crucial moments while streaming videos or gaming online. Thankfully, you don't have to twiddle your thumbs and endure the slow connection while your downloads take forever. Using a service provider with no VPN lag is the quickest way to get your digital life back in the fast lane.
But what is a no lag VPN? Basically, this is a virtual private network that hides your online identity while maintaining super-fast internet speeds. Apart from helping you learn all there is to know about the quickest VPNs, this guide evaluates the best VPN for your needs, carefully selected by our experts. You can count on us to provide you with the best advice when it comes to VPNs, so you make the right call.
What Can a VPN Do?
Whether you're worried about your privacy and security online or simply need more online freedom, a VPN has you covered. If you're worried about censorship issues, VPNs hide your IP address, allowing you to access restricted content. Where security is your biggest concern, a VPN encrypts your data traffic, preventing hackers from accessing your personal and financial data.
A VPN also handles any online privacy threats effectively. It allows you to download files safely and anonymously. Lastly, you can count on a VPN to counter bandwidth throttling from your ISP, for a faster internet connection.
Understanding What Lag Is
Before answering a question like, "what is a no lag VPN?", you first need to understand what lag is. At some point during your online browsing experience, you've probably encountered annoying delays but never knew what it was. If you have, then it's safe to say you've experienced lag. Technically speaking, lag is the delay or latency between your action and a server's reaction.
To put it even simpler, lag is when your internet speed slows down. Because VPNs reroute your internet traffic via offshore servers, there's almost always a reduction in internet speed. However, if you choose the right service provider, you'll experience virtually no VPN lag.
What is the Best No Lag VPN?
You now know what lag is and how to identify it. Let's now discuss how to prevent it. As mentioned, using a no lag VPN to avoid bandwidth throttling is one of your best options. Following hours of research, our team at TechShielder rounded up three top options, so you can pick the best no lag VPN for you.
ExpressVPN

Features
Number of servers: More than 3,000
Speeds: Unlimited
Server locations: 160 in 94 countries
Maximum devices supported: 5
24 live chat: Yes
30 day money back guarantee: Yes
Pros/Cons
Fastest VPN out there
Strict no logs policy
256-bit AES encryption
Leading the pack for the best no lag VPN options, ExpressVPN is known for its blazing-fast speeds and stable connections. The seamless VPN performance is further made possible by its larger server network of over 3,000 servers in 94 countries.
ExpressVPN uses Lightway, an impressive lightweight protocol designed to have minimal impact on latency and speed.  It may not have a no lag VPN free trial, but you have 30 days to decide if it's what you want or you get your money back.
Pros: Fastest VPN out there; Strict no logs policy; 256-bit AES encryption;
Lowest price: $6.67
NordVPN

Features
Cryptocurrency accepted? Yes
Simultaneous connections: 6
Dedicated IP-addresses? Yes
Servers: 5342 in 58 countries
Pros/Cons
Lots of pricing options
Netflix support kept up to date
256-bit AES encryption
Breathing closely behind ExpressVPN's neck is NordVPN, another solid choice if you need a low-latency VPN. Speeds are equally as good as ExpressVPN, but Nord falls short in terms of latency consistency.
The NordVPN feature set is extensive, covering important privacy aspects with its split tunneling, DNS-leak protection, and strict no-log policy. Its ever-growing server network undoubtedly helps with less network congestion. The VPN currently has over 5,000 servers worldwide. NordVPN also doesn't have a no lag VPN free trial but has a 30-day money-back guarantee.
Pros: Lots of pricing options; Netflix support kept up to date; 256-bit AES encryption;
Lowest price: $3.71
Surfshark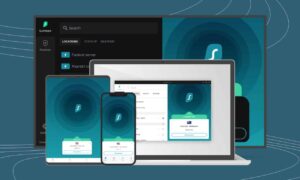 Features
Free trial? Yes
Simultaneous connections: Unlimited
Ad blocking? Yes
Servers: 1000+ in 61 countries
Pros/Cons
No footprints
Allows torrenting
256-bit AES encryption
SurfShark wraps our list of the top VPN no lag options and impresses with its unlimited bandwidth, unlimited speeds, and unlimited simultaneous connections. Add to that, the VPN uses multi-hop servers, meaning your connection is routed through two servers instead of one.
That adds an extra layer of security to your internet connection. Despite the latter introducing some latency, the VPN's overall latency is still good enough not to cause lags. After all, is said and done, SurfShark's major selling point is its affordable prices. It's the cheapest of the three, with its 2-year plan, going for just $2.30 a month.
Pros: No footprints; Allows torrenting; 256-bit AES encryption;
Lowest Price: €2.09
No Lag VPN Gaming
A VPN with no lag is especially vital for online gaming. Nothing is quite as frustrating as being booted out in the middle of something like an epic Call of Duty Warzone gaming session due to a sudden ping spike. Sadly, ping spikes or lag can be maddeningly random and can happen when you least expect it. They can drop you while in the middle of an online game and even slow you down from getting to the top of the leaderboard.
Using a no lag VPN in Warzone helps lower your ping consistently for seamless gaming. You can even take it further by downloading a no lag VPN for Xbox if you're going to be playing your favorite game on the console. It'll certainly make your console gaming experience better by reducing or eliminating online lag altogether.
If you're not yet ready to pay VPN subs and enjoy smoother gaming, a free no lag VPN Warzone experience could also do the trick. Even though you may not enjoy the full services of a paid no lag VPN, it should still improve your overall speed and latency while gaming.  
Is a No Lag VPN Safe?
So, is no lag VPN safe? If you intend to use it for smoother gaming, then absolutely! It's more than safe in ensuring you enjoy a secure and glitch-free gaming experience. As highlighted throughout our no lag VPN reviews, these VPNs are designed to encrypt your traffic for added security while browsing. It's really no different from a regular VPN. You just have to ensure you choose one from trusted brands. You can't go wrong with our recommendations known for their high-end safety features, such as AES 256 Encryption and no-logging policies.
Get a No Lag VPN Free
By now, you've probably figured out that you can use a no-lag VPN for free instead of a premium service. But, is it a good idea? Despite being free, you still get to enjoy some VPN services offered by a paid VPN. You can hide your online location, enjoy certain security protocols, and lower your ping.
However, no lag free VPNs have their limitations. Many free VPNs fund themselves by logging and selling your data to advertisers. Also, your gaming experience can be littered with ads, one of the ways a typical free no lag VPN makes money.
Conclusion
Because VPNs have to reroute your internet traffic via offshore servers, you may have excessive lag dramatically slowing down your internet speed and causing untold frustration. That's especially true when lags happen during an important game. This guide has outlined how to use no lag VPN, why you need one, and the best one to pick.
The right VPN will help you game, stream, and browse the internet safely and anonymously. ExpressVPN provides the best protection, while providing ultra-fast internet speeds for a stable connection throughout.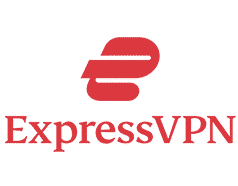 Get 49% off now
FAQ
How to use a no lag VPN for Warzone?
Setting up a no lag VPN for Warzone is easy enough, and you won't have to worry about the no lag VPN not working. You simply download your preferred VPN onto your gaming console, launch it, optimize your settings, and start playing.
How to get a no lag VPN?
If you're wondering how to get no lag VPN, it's as easy as choosing a reputable VPN brand with a proven track record. You'll find several claiming to be the best, but pick the one with fast speeds, low latency, and extensive servers.
What is a no lag VPN?
No lag VPNs are designed to operate at lightning-quick speeds for fast and glitch-free gaming. They keep your internet ping under control to avoid spikes that may slow down your connection.
How to set up a no lag VPN?
It's simple to set up your VPN and not have to think about your no lag VPN not working. You sign up for the VPN service you want, download it onto your device, choose a preferred server, and click Connect.