How To Access Blocked Sites Online Anywhere For Free
There are several reasons why a site could be blocked and hence inaccessible to you. Firstly, it could be the handiwork of the government. For example, some governments restrict access to sites that do not meet their standards.
Furthermore, some sites may be inaccessible due to geo-restrictions. Geo-blocks make certain content available to specific locations. If you aren't in the captured areas, you'd be shut off.
Similarly, some employers restrict employees from accessing certain sites while using WiFi. School administrators sometimes do this to students also. Hence, as long as you use the school or work's WiFi, these sites will be blocked.
You could use a VPN to get around the online blocks in these and many more cases. A VPN (Virtual Private Network) creates a channel that bypasses blocks placed by governments, streaming through platforms or even private individuals.
Below, we show you the specific ways of getting around a blocked website and the best free VPN providers to use.
How To Access Blocked Sites Anywhere
Before we go straight to recommending the free VPN providers, you may be wondering how anyone notices that you are trying to access a blocked site. This is usually through your IP address because most online blocks are location-based. An Internet Protocol (IP) address is a unique set of numbers that identify each internet user. They are also location-based. Hence, users from a specific location all have the same identifier.
Thus, anyone who wants to block your access to a site just needs to filter out IP addresses from your region. Therefore, most governments block sites from being operational within their territories, and streaming platforms similarly restrict IP addresses from specific locations from accessing some sites.
This is where a VPN comes in. A VPN allows you to manipulate your IP address. These providers have servers in various countries. Users connect to any of the servers and get brand new IP addresses. Thus, you can evade the clutches of the government, streaming platforms, and even your employers.
Here are the steps in full:
Select any of the free providers we recommend below.
Download and install the VPN app of the provider you choose.
Select a server from the list of available options (Ideally, you should choose a server different from your current location.)
Head back to the blocked site and have free access.
The Best VPN Option to Choose From
ExpressVPN

Features
Number of servers: More than 3,000
Speeds: Unlimited
Server locations: 160 in 94 countries
Maximum devices supported: 5
24 live chat: Yes
30 day money back guarantee: Yes
Pros/Cons
Fastest VPN out there
Strict no logs policy
256-bit AES encryption
While ExpressVPN is not completely free, it's one of our top choice VPNs. It allows users to enjoy lightning-fast download speeds without sacrificing any of their personal privacy. On top of that, it has a trial window, so technically, if you're looking for something free, there's a window in which you're able to give it a chance. If you don't like it (we guarantee that you will), you're free to get your money back within 30 days.
Pros: Fastest VPN out there; Strict no logs policy; 256-bit AES encryption;
Lowest price: $6.67
A Recommended Free VPN Provider for Unblocking Blocked Sites
There are also additional VPNs out there that can offer windows of free trial periods such as NordVPN and Surfshark, two VPNs that come really highly rated by our experts too. Both of these are reviewed favorably by our team but they still will cost you money outside of their free trial periods. There are also free VPN options available.
Free VPNs do come with their own problems. At times, you may have to sit and struggle through adverts, you may not be quite as sure if your personal information isn't being shared with third parties, and worst of all, you may be cut off at the most inopportune of times when you reach a data cap. However, a free service is still free and after careful deliberations, here is our recommend free option:
ProtonVPN

Features
P2P support? Yes
30-day money-back guarantee? Yes
Country of origin? Switzerland
Servers: 600+ in over 40 countries
Simultaneous devices: 5
Pros/Cons
Professional support
Modern interface and apps
AES-256 encryption
ProtonVPN has a long history of providing excellent security software. It has a paid VPN version and one of the most reliable free offerings. You do not have to pay anything to use the free version. What is more, this provider's unblocking abilities are undeniable. Hence, it takes the first spot on our list.
Do note that you can only install this VPN app on one device at a time. More so, its speed might drop a little because of the number of users it has. So for a superb experience, you may want to pay for its premium service plans.
Pros: Professional support; Modern interface and apps; AES-256 encryption;
Lowest price: €4
How Good Are Free VPN Providers for Unblocking Restricted Sites?
If you've followed up till this point, you just have come to realize that we favor paid VPN services over free ones. The reasons for this are myriad. Firstly, although the free services we recommend here are relatively good, they cannot often unblock restricted sites. These free VPNs are often specifically blocked by restricted platforms. Even when that is not the case, they often fail to get around the blocks these sites put up.
Additionally, another problem free providers have is clogged servers. Most of them have many users using the few servers often available. This, in turn, translates to a slower speed, lags, and buffering. Hence, even when they unblock the restricted sites, the slow speeds will make the experience unpalatable.
If you are looking for a wonderful experience, you can opt for premium service providers. They usually have money-back guarantee windows. You can use their services potentially for free within that period, even though you'll have to pay an initial subscription fee. Not to worry, you get a complete refund as long as you cancel your subscription within time.
What Blocked Sites Can a VPN Unblock?
There are several species of online platforms that you could unblock with a VPN. They include:
Social Media Apps
Some social media platforms are restricted in some locations. Some features could be limited in places where the platforms are not totally restricted. Thus, you can use a VPN to unblock WhatsApp, Instagram, Twitter, etc., if blocked in your location.
Dating Apps
Likewise, some dating apps are restricted by the governments of some countries. Specifically, gay dating and hookup apps are often the chief targets. Platforms like Grindr, Tinder, and Bumble can be unblocked with a VPN.
Streaming Services
Streaming platforms employ geo-restrictions often on a large scale. Thus, platforms like Netflix, Hulu, BBC iPlayer, etc., restrict their content to users in specified locations. You can break through these barriers and watch whatever you want on these platforms with a VPN.
News Websites
Repressive governments like those in the Middle East prevent their citizens from accessing content on CNN, Aljazeera, and the like. A VPN offers you a way to beat the authorities at their games.
Gambling Sites
Gambling sites are often restricted by the government, school authorities, employers, etc. Before accessing these platforms, you are assured of evading any blocks you encounter when you are on a VPN service.
Conclusion
Blocked online sites are commonplace these days. Regardless of the nature of the blocks, you can get around them using a high-quality VPN. The old adage remains true in that you get what you pay for, and in a free VPN, that's often true. We have found time and time again that a paid VPN will come up on top every time over a free VPN, and even if you decide to use a top VPN in a 30-day money-back window, you'll still have a much better time than any free VPN you can find.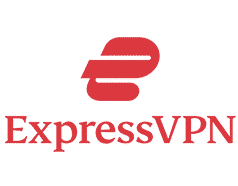 Get 49% off now