How to Use a VPN – A Complete Guide to VPNs
Nowadays, we do many things online, such as watching movies, playing games, and more. So, it is more important than ever to keep your activities private and your information safe and a reliable VPN can be beneficial in this situation.
However, many people think that with so many VPN options, different features, and settings, VPNs are hard to navigate. This is the complete opposite though. You don't need to be some tech-savvy guru in order to use a VPN and in this post, we discuss how to use and set up a VPN.
How Does a VPN Work?
A virtual private network (VPN) encrypts your internet connection to protect the privacy of your communications, data, location, and other online information. With the help of VPN technology, all network traffic, including voice, text, and video, travels through a secure channel between the client computer and the VPN server. 
This passageway, also known as a "tunnel," encrypts all data you send over the connection. Consequently, when using a VPN, you can send and receive data without worrying about snoops or hackers intercepting your communications or violating your privacy.
How to Set Up and Use a VPN
Choose the right VPN
First, you must pick a VPN service provider. You should first figure out why you want to use the VPN and when you know what you want to use it for, look for the VPN with the best features that suit your needs.
Pay for a VPN subscription and sign up
After selecting the ideal VPN provider, you must register and subscribe to it. A valid email address is usually necessary to create an account. Although most VPN providers promise to only use the email address for customer service, you might want to create another email that is not your private email address for additional privacy.
Standard payment methods like debit cards, credit cards, and PayPal are acceptable. In addition, some allow you to use Bitcoin, gift cards, or local payment wallets.
You'll need to register after you've finished paying. The registration process will involve you supplying some other crucial details to complete the setup.
Download the VPN app
After the payment and registration process, you'll be able to download the VPN app to your device. Many VPN services have apps for popular operating systems like Android, iOS, macOS, and Windows. You'll need to check if the VPN is compatible with other devices, should you wish to use it on Linux operating systems, gaming consoles, or streaming sticks.
You can use a VPN on a Mac or Windows computer by downloading the specific app from the VPN's official website. Conversely, use the Apple App Store for iOS or the Google Play Store for Android if it's a smartphone.
Some businesses offer a certain set of apps on app stores and another set on their corporate website. This seems to be required for compliance with limitations set by app store owners. Reading the company's documentation carefully will help determine which will work for you.
Furthermore, some VPN service providers offer Chrome, Firefox, Edge, or Opera browser extensions. You can also download these extensions from the official website of the VPN service. Finally, open the app after downloading the VPN client or add an extension, then log in with your email address and password.
Install and start using the VPN
Launch the app after it has been installed. After logging in, you can start using the VPN by connecting to a server. Instead of entering a username and password, some VPNs give you an activation code that you need to enter.
A message requesting your consent to set up a VPN configuration will appear when you attempt to connect to the VPN for the first time. You should connect to the VPN server a few seconds after tapping Allow or a similar button.
How to Choose the Right VPN Server
You might not always want to connect to the VPN app's suggested server. Instead, you may wish to use your VPN's custom servers or connect to a specific location. Or maybe the VPN suggests a slow or unreliable server. Luckily, the best VPNs enable you to quickly switch between different VPN servers for any purpose.
VPN apps sometimes offer their servers in the pull-down menus. The top VPN providers include search bars and prominently display servers for tasks like BitTorrenting and streaming. The activity you want to do online determines the server you choose.
Moreover, many VPN providers include an interactive map in their interface. What you intend to achieve will determine the server you choose. So, you can pick a server close to you for faster speeds. You need a country-specific server to access the region-locked content from a chosen country though.
P2P compatibility varies across different locales and servers. Therefore, some VPNs list the benefits of each server location.
How to Test if Your VPN Connection is Working
You can use a website like IPleak.net to check whether your VPN is functioning correctly and to demonstrate that your true location is hidden. This test will reveal your virtual IP address and location. This will let you check out your real details on the website before you connect to the VPN and perform the VPN test. Your internet provider's name can be shown, along with the name of your country from where you are testing, as well as your IP address.
Refresh the page by connecting to a VPN server in a different country. You should now be able to see that both your virtual DNS address and your IP address identify you as being in the country of the server you selected. There is an issue if your own country is still shown for either your IP address or DNS address. If not, the VPN is operationally sound.
When to Use a VPN
Every time you go online, you should ideally utilize a VPN. Sadly, due to the slowdowns, an "always on" VPN isn't practical for everyone. Instead, we believe it's more useful to think about a few typical VPN use cases, like these:
When using public networks
Remotely connecting to secure networks
Taking part in activism or evading government censorship
Making safe online phone calls
When shopping on e-commerce platforms
While torrenting
You can switch off your VPN connection if it is giving you problems. However, whenever you connect to a network you don't own or manage, particularly if it's a public Wi-Fi network, you should utilize a VPN to protect yourself from hackers lurking around on the Wi-Fi network.
Troubleshooting a VPN Service
To solve a variety of typical VPN service problems, use the following troubleshooting advice:
Connect to a server located in a nation with more liberal immigration policies. Not all nations want their residents and visitors unrestricted access to social networking platforms, streaming services, and other websites. If you often run into restrictions, consider using a server in a different nation.
Change the servers or the server locations. If your internet connection is sluggish, switch to a different server location within the same nation, or choose a server near where you are physically located.
Alternate the procedure. Some VPN companies let you choose from a variety of available protocols. For better livestreaming and quicker gameplay, NordVPN, for instance, advises changing the OpenVPN port from TCP to UDP.
Call customer care. Contact the customer support team of the VPN provider if you have any connectivity issues, get an error message, or are otherwise unable to solve your issue
Conclusion
VPN usage will unquestionably hamper the ability of your ISP and others to monitor your online traffic. Additionally, they can assist in getting access to geo-restricted internet content and save you from online surveillance. Fortunately, using a VPN is pretty easy. Currently, the best VPNs offer user-friendly apps to make your experience pleasant. If you follow the steps we discussed above, you can use any of the top VPNs.
We've found that one of the best VPNs to use is ExpressVPN, and that's why we often will recommend it to first-time VPN users.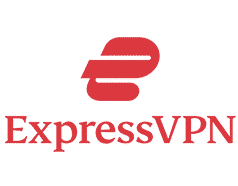 Get 49% off now
Frequently Asked Questions on How to Use a VPN
Why do I need a VPN?
The most crucial justification for using a VPN is to protect your online activities. Your confidential information, including bank account details and credit card numbers, might be compromised if left unsecured. However, a VPN will protect your data even if you connect to a public Wi-Fi network since the VPN encrypts it and renders the data unreadable.
Can I use a free VPN?
Free VPN providers usually have restrictions on data use, simultaneous connections, and access servers. Hence, paying for a VPN subscription is advisable if you want to use one regularly.
Is it illegal To Use a VPN?
Where you are while utilizing a VPN determines whether it is lawful or illegal. Various countries have different laws regarding the legality of a VPN and what you can do with this privacy technology.
Generally, most democratic nations allow VPN usage, albeit with minor limitations on how and what you use it for. But VPNs could be prohibited if you reside in or visit a nation with a more autocratic or repressive government.
Many of these nations consider VPNs invasive to their security state. They worry that the privacy technology may be utilized for anti-government activities such as protests. Therefore, it is best to understand the VPN laws of your host country before using a VPN.