This Ivacy VPN review shines the light on a VPN service that's been around since 2007 but is still relatively unknown. That's pretty surprising, considering it claims to have pioneered some features now used by most VPNs. According to its website, Ivacy was the first to introduce the Split Tunneling feature in 2010. Also, the Singapore-based VPN's ownership details are sketchy, which can be unsettling for prospective users.
Keen to learn more about the service and how to use Ivacy VPN? Join us to get the low down on the VPN in this exhaustive and unbiased Ivacy review.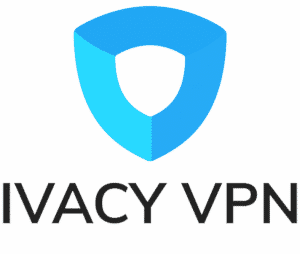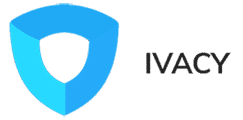 Get 78% off now
Pros and Cons – Ivacy VPN Review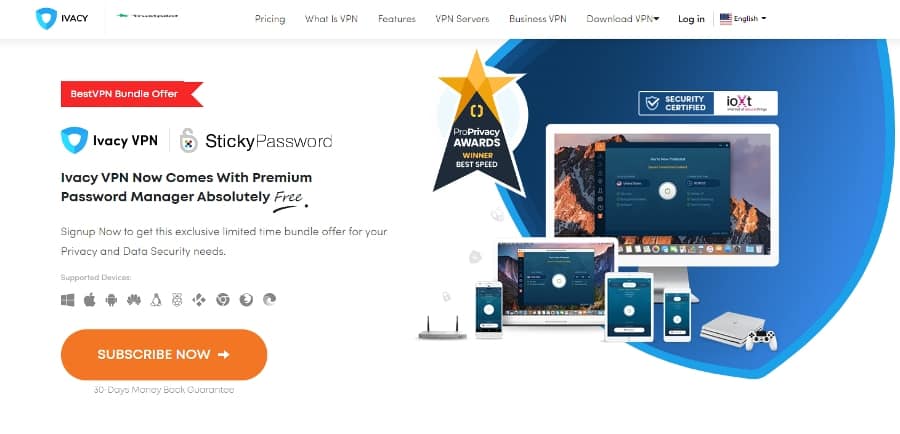 Browsing through the VPNs official website, it's apparent the Ivacy talks a good game. But does the network walk the talk? This Ivacy VPN review 2022 gives you both sides of the coin by listing the VPN's pros and cons.
Pros
Extensive server coverage: Ivacy has over 3,500 servers in more than 100 locations.
Unblocks Netflix: You can access Netflix libraries from 16 regions.
Accessible in China: One of the few VPNs covering the Chinese market.
Affordable pricing plans: As low as $1.19 per month.
10 Simultaneous device connections: Privacy for you and all your friends and family.
1-day free trial: Test the waters before paying anything.
Cons
Average speeds: Compared to higher-end VPNs, Ivacy isn't the quickest.
No-third party audit reports: So, some claims are unverified.
Plans and Pricing for Ivacy VPN
The three pricing plans uncovered by pretty much all Ivacy reviews are competitive. First up is the monthly plan that'll cost you $9.95. It's slightly lower than the industry average monthly prices that charge just over $10. A one-year package is available and costs $3.99 per month, but you're billed $47.76. The last offer is the 5-year plan for an unbelievable $1.19 per month. You pay $71.64 for this plan.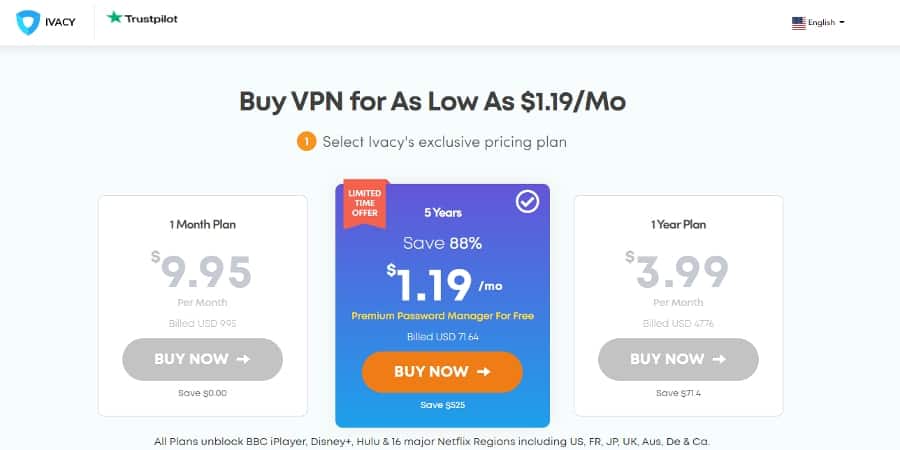 The 5-year plan outlined in the Ivacy review is very tempting, but it's advisable to test out the VPN before you commit. Ivacy allows a free trial for one full day to decide if it's what you want. Alternatively, you can purchase a 7-day risk-free trial for only $0.99. Be sure to cancel the subscription if you don't plan on pursuing the VPN after this trial. If you don't, you'll automatically upgrade to the one-year plan. Even after committing to any plan, this VPN lifetime subscription review can confirm you're further protected by the 30-day money-back guarantee in case you're not impressed.
Unique Features for Ivacy VPN
The Ivacy VPN review 2022 found a few unique features you might find helpful, starting with the 10 simultaneous device connections. That should be enough for the average household to connect every device via the VPN. For an additional $1 per month, Ivacy VPN software enabling port forwarding is included. This feature allows external computers to connect to your device within a private network. If you add $1.99 per month, you can get a dedicated IP address, but only if you're in Germany, Canada, the UK, the US, Australia, or Hong Kong. Note that going for this service nullifies the port forwarding charge.
Ivacy reviews also mention free cloud storage as one of the perks of using this network. Ivacy is one of the few VPNs that offer you 2TB in storage space. That's excellent news if you're into torrenting. With that much storage, you can store up to 65-full length movies. A Smart Connect feature is available to route you to the best nearest server with just a tap on the screen. You'll also find a Secure Download feature that comes in handy for P2P downloads. Malware scanning is incorporated at the server level to bypass problematic downloads.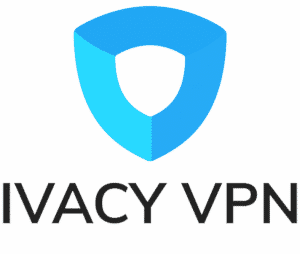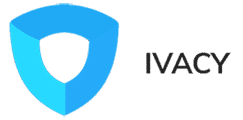 Get 78% off now
Ivacy VPN- Server Locations, Numbers & Coverage
According to the website, Ivacy boasts 3,500+ servers in 100+ locations. The number of servers is way above the industry average offered by most VPNs. While compiling this Ivacy VPN review, a quick count revealed 69 countries, so we're assuming some countries have multiple server locations.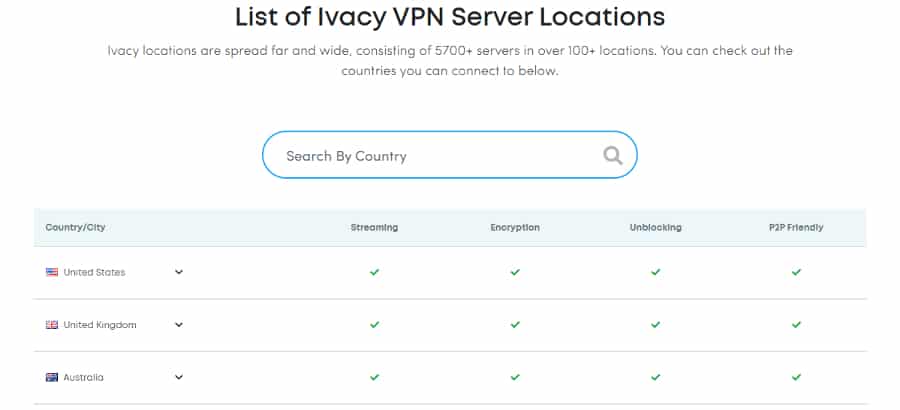 The Ivacy VPN server distribution is pretty impressive and allows you to connect from areas most fellow VPNs don't cover. A good example is bypassing the Great Firewall of China. You'll also find it in countries like Russia, notorious for suppressive internet policies. However, this review of Ivacy VPN picked up most of the servers in the US and the UK.
Performance and Speed of Ivacy VPN
Anytime you connect a VPN to a server, expect a dip in internet speed caused by routing traffic via an additional server. The amount of speed drop, however, varies with each service provider. This Ivacy VPN review 2022 found the network doesn't fare very well in this regard. You're likely to experience speed drops with this VPN, but the extent depends on where you are and what you're using it for.
Though the Ivacy VPN software isn't the fastest, it's certainly not the slowest. The VPN drops an average of 30% of the speed on downloads and uploads, but uploads tend to be more sluggish. The VPN recorded mixed results when connected to international servers. You have a better chance of good performance if you connect to a US and UK server than in Australia. Germany servers proved to be among the worst. While there's room for improvement, averaging the results from numerous Ivacy reviews will show that the speeds aren't that bad.
Staying Safe with Ivacy VPN
Is Ivacy VPN safe? The VPN provides the necessary Ivacy VPN software and security features for secure browsing. Here are some critical safety and security features unearthed by this Ivacy review.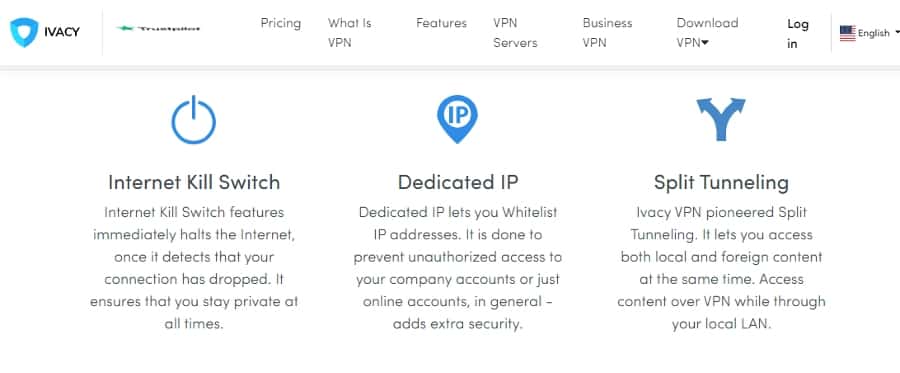 Split Tunneling Feature
As mentioned at the beginning of this Ivacy VPN review, the provider was the first to introduce the Split Tunneling feature. If not sure how to use Ivacy VPN with this feature, it allows you to determine which apps to connect via Ivacy and which ones not to. Such a function comes in handy if you use the VPN for gaming. Your speeds and latency won't be affected if you activate it. You'll also find it helpful if you want to unblock Netflix in another country while gaming.
Encryption
This Ivacy VPN review revealed the VPN uses AES-256-bit encryption, which is considered military-grade. It's the highest level of encryption technology any VPN can use and effectively deters numerous security threats.
Kill Switch
This Ivacy VPN review 2022 also found a Kill Switch feature, but it's only available on Windows. iOS and macOS users will have to sit this one out. You may wonder how to use Ivacy VPN with Kill-Switch or when the feature applies. This crucial feature disconnects the VPN if the connection drops unexpectedly. Doing this ensures your location isn't revealed.
Tunneling Protocols
Ivacy offers multiple security tunneling protocols to choose from. These include OpenVPN and IKEv2, which both offer reasonable speeds and security. You'll also find L2TP, although it's outdated. It's a pity WireGuard is still to make it on the list of Ivacy VPN security features.
Premium Vs. Free with Ivacy VPN
Signing for the Ivacy VPN 1-day free trial gives you access to the Android, iOS, Windows, and macOS platforms. Based on this review of Ivacy VPN, the paid version allows you to unlock all apps at once, including routers. Overall, the free VPN gives you the same experience as a paying customer, from streaming to torrenting.
Staying Anonymous on Ivacy VPN
Is Ivacy a good VPN for anonymity? The network is based in Singapore. The country doesn't fall under the 5, 9, or 14 Eyes jurisdiction. This Ivacy VPN review can attest that the VPN has a clear privacy policy. It explicitly states that it doesn't log or monitor your browsing activities, browsing history, or connection logs.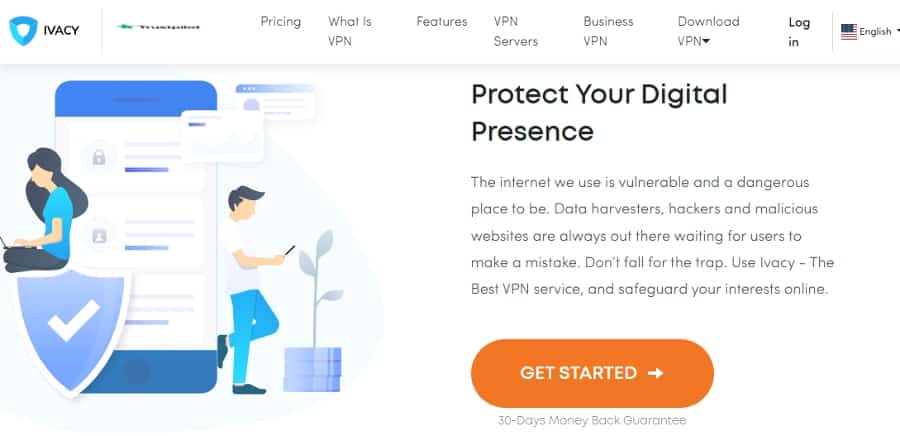 However, this Ivacy VPN review for 2022 noticed the VPN does come out in the open about collecting information like your email, name, and address. The reason is to process billing and other site-related functions. Because this can be unsettling for some users, it wouldn't be a bad idea if the VPN made collecting this information optional. Also, third-party audits verifying all policies will help build trust with users.
Platforms & Extensions for Ivacy VPN
If you want to know how to use Ivacy VPN with different devices, you'll be pleased to learn it's compatible with several platforms. Aside from Android, iOS, Windows, and macOS, the Ivacy VPN review found it also supports Smart TVs, PS4, Roku, Linux, Raspberry Pi, Xbox, and more devices. The features present will vary with each Ivacy VPN app. Windows has the most features, which is the norm with most VPNs.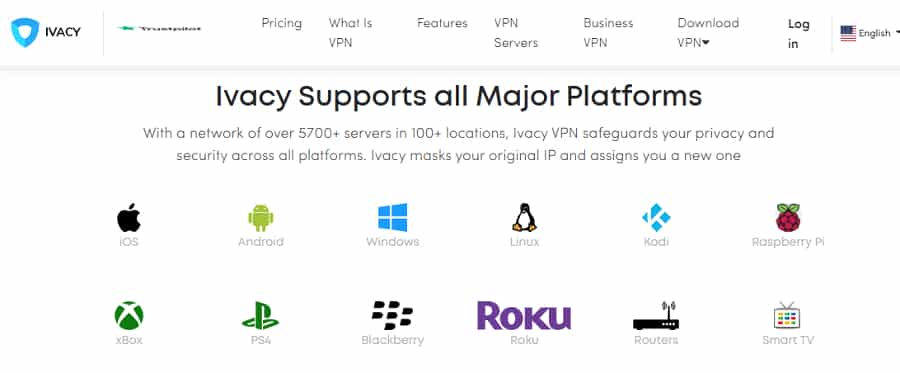 Router or Browser Platform Additions
You can also connect Ivacy to a router if you wish to add more devices. Besides the router, the VPN allows you to manually configure it on Kodi. The Ivacy VPN review also found the VPN service has browser extensions for Chrome, Edge, and Firefox. You can enjoy a quick IP change with these extensions while browsing. Each time you change the country, the respective flag will pop up, which is convenient.
User Experience
Review Ivacy VPN, and you can immediately tell that setting up and using the VPN is very simple on mobile devices and desktops. It won't take more than a few minutes, even if you're a beginner. If you start with the 1-day free trial, the VPN only requires your name and email address.
You'll find it easy to navigate the interface owing to the clean and uncluttered outlook. The text is readable, and the icons are clearly visible. When using the app, you must decide to connect for streaming, secure downloading, or unblocking, depending on your preference. You can also access the customer support page, your account, and your settings hassle-free.
Streaming and Torrenting Using Ivacy VPN
The network service supports both streaming and torrenting, but is Ivacy a good VPN for either? This Ivacy VPN review noticed the VPN reserves 64 servers dedicated for streaming. You can stream 16 international Netflix libraries, making this one of the best VPNs for Netflix. In addition, you can access BBC iPlayer, Hulu, and Disney+ using any of the Ivacy pricing plans.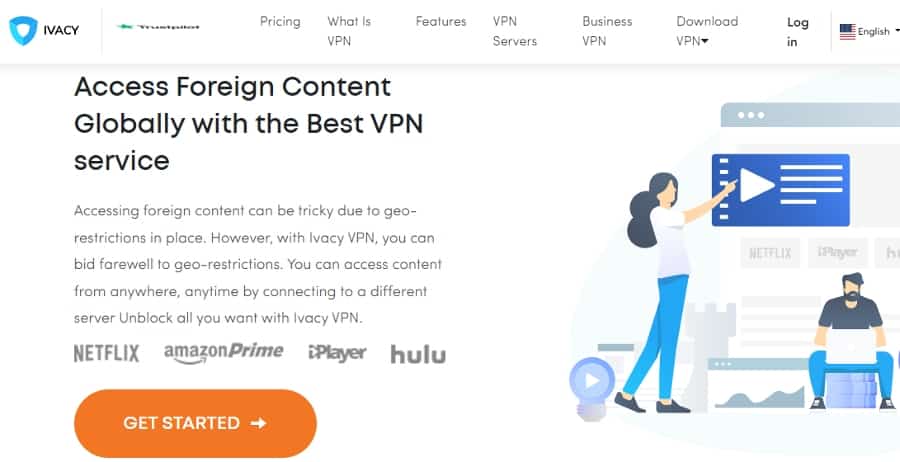 However, streaming speeds were a little slow. The VPN is quite good for torrenting because of the port forwarding and Kill Switch. But the VPN's lack of transparency regarding ownership poses some privacy concerns.
Hot Tips – Ivacy VPN Review
To round up this Ivacy VPN review, here is a list outlining the VPN's notable features. You can use it to compare with other VPNs.
Number of servers: 3500+
Server distribution: 100
Free version: Yes
30-day money-back guarantee: Yes
Simultaneous device connections: 10
Ad-blocker: No
Kill Switch: Yes
Encryption: AES-256-bit
Conclusion
To conclude this Ivacy VPN lifetime subscription review, it's clear this is a feature-dense VPN available at a ridiculously low price. It offers standard security features one would like to see in a VPN like the Kill Switch, Split Tunneling Technology, and AES-256 Encryption. The extensive server coverage is very much welcome and will make it easy for you to connect to the nearest server. However, for a VPN that's been doing the rounds for over a decade, it'll benefit from more features like adding WireGuard as a protocol, improving speeds, and third-party verification reports. Overall, Ivacy has what it takes to cover your privacy and anonymity needs.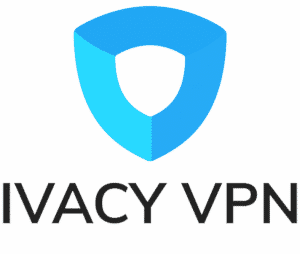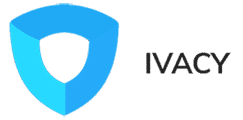 Get 78% off now
FAQ – Ivacy VPN Review
Is Ivacy VPN safe?
Ivacy has been around since 2007, so it's not a fly-by-night VPN. It comes with security features like Kill Switch, 256-bit encryption, and Split Tunneling to encourage safe browsing.
Is Ivacy a good VPN?
After wondering–is Ivacy VPN safe, users want to know if it's good. With the extensive server coverage, cutting-edge security features, and streaming abilities, it's safe to say Ivacy is a good VPN for the price.
Does Ivacy have a lifetime subscription?
Yes, according to the best Ivacy VPN lifetime subscription review, the VPN offers two-lifetime deals. One covers 5 devices and the other 10. In addition, you can unlock geo-restrictions and anonymize your browsing activities.
How much does Ivacy cost?
This Ivacy review reveals three subscription plans, a monthly, yearly, and 5-year plan. The latter costs only $1.19 per month, making it one of the cheapest VPN services.
Who owns Ivacy?
Ivacy is a Singapore-based VPN operating under its parent company PMG (Pvt) Ltd. However, the details of the management team aren't out in the open.