Is NordVPN Suitable for Torrenting? (Updated for 2023)
Torrenting is one of the internet activities that require privacy more than anything. This is because torrenters share a lot of traffic and information across the servers. Although file torrenting is legal in many countries, torrenters are at risk of their data being compromised, leaked, or stolen by cybercriminals. VPNs are ideal for protecting you against these vulnerabilities. You can mask your IP address with a VPN and evade ISP throttling and snooping; while enjoying maximum torrent download speeds.
VPNs also allow users to torrent geo-restricted content from anywhere in the world. However, not every VPN is suitable for torrenting. Some disallow it, while those that allow it have some issues that make your torrenting experience terrible. NordVPN is one VPN that has claimed to be able to accomplish this, but how effective and suitable are they? This article will answer the authenticity of their claims.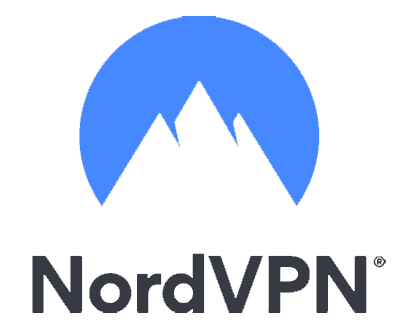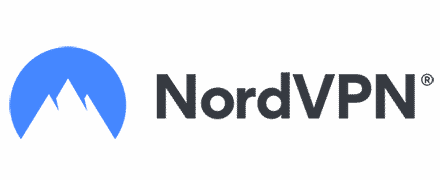 Get 66% off now
Is NordVPN Great for Torrenting?
To be sure that NordVPN is effective for torrenting, we have examined it under the following conditions. Specifically, we tested to know:
Does NordVPN protect your privacy when torrenting?
Is NordVPN fast enough for torrenting?
Are there better VPNs for torrenting?
Many VPNs that claim to be great at torrenting usually turn out to be flukes. Some VPNs even go as far as blocking P2P file-sharing, making it impossible to use a torrent client. Fortunately, the good news is that NordVPN is not only excellent for torrenting; it also has specific servers built just for P2P file-sharing. These P2P servers are different from the usual standard VPN servers. With this feature, NordVPN effectively sets itself apart in providing VPN torrenting services.
Putting NordVPN's Torrenting Capability to the Test
Before you commit long-term to NordVPN for torrenting, here is a rundown of how the VPN performed during our tests. We examined the VPN under its user data protection and privacy, and it's server speeds while torrenting.
Testing for NordVPN's Torrenting Privacy
NordVPN guarantees a no-log policy and IP address masking. We ran a check to ensure that the VPN indeed masks IP addresses and doesn't leak data. Based on our tests, we found these claims to be valid.
First, we performed a DNS leak test before and after connecting to a VPN-optimized server. The result was positive because it showed two different IP addresses in the two tests. This result proves that the VPN wasn't leaking our IP address through DNS.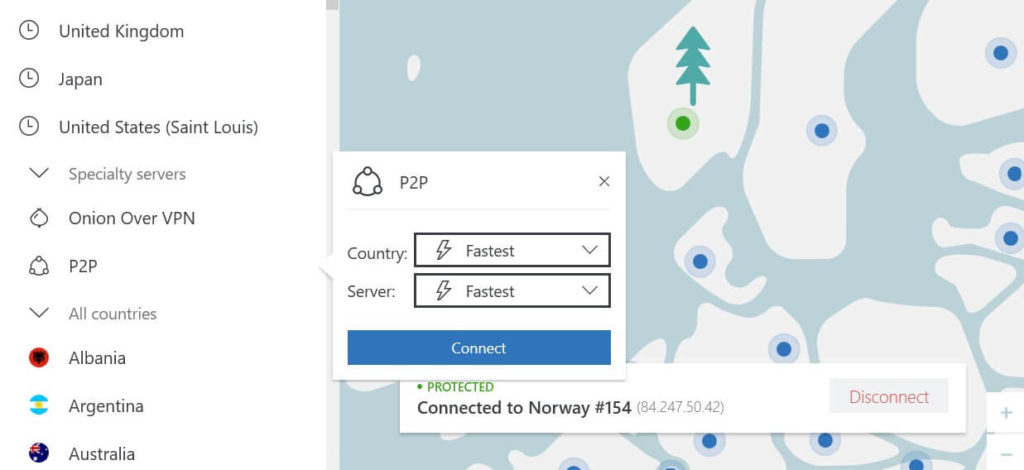 We also tried torrenting through a Chrome extension (works on any other browser) and ran a WebRTC leak check. This leak is specific to web browsers, and the same test used to identify DNS leaks will also show if there is a WebRTC leak. NordVPN's military-grade encryption and privacy feature guaranteed that there were no IP address leaks.
Apart from these features, NordVPN has a Double VPN feature. The Double VPN feature helped to pass our connection through two servers, further encrypting our IP address.
Testing NordVPN's Torrenting Speeds
There are two ways to test NordVPN's torrenting speeds. First, we connected to any of their P2P servers and ran a straightforward internet speed test through a speed testing test. There are many speed testing websites available such as Speedtest, Google, and Fast. We advise that you choose a less popular speed testing website. This choice is because some ISPs prioritize traffic through any of the more popular speed testers.
Our speed test revealed only a slight drop in speed, although not significant enough to cause any torrenting problems.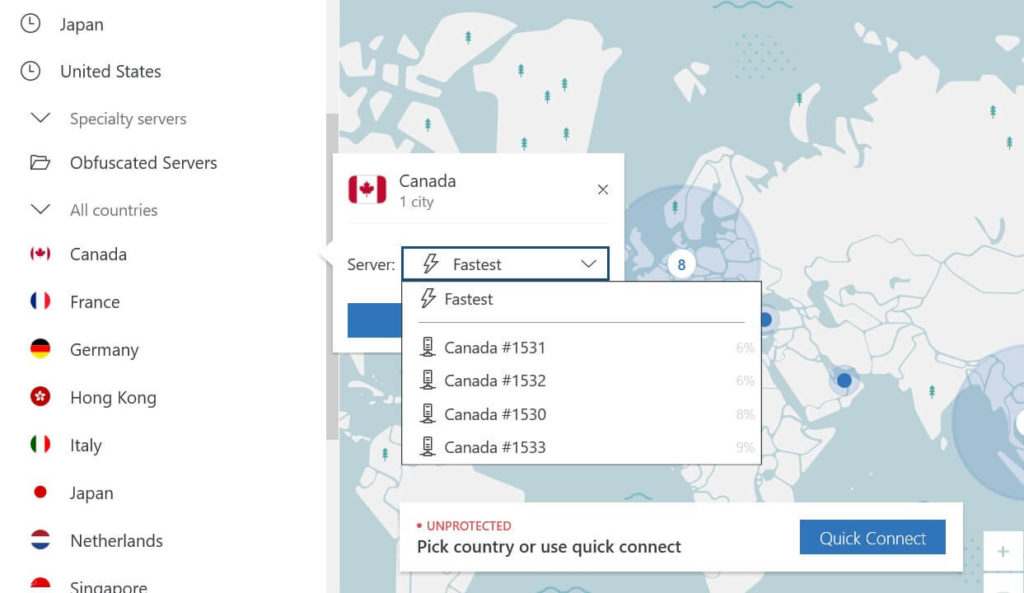 It is essential to bear in mind that all VPNs will reduce your internet speed. This speed reduction is caused by the VPN encryption and your distance from the server of your choice. If you would be trying a torrenting speed test, try to factor in your location when choosing a server.
Test your connection before and after to verify how much speed loss you experience. When you compare both speeds, the drop shouldn't be too much to impact your torrenting speed through the P2P server significantly.
After this initial test, we also tested our torrent download speed. We used a non-P2P NordVPN server to test. However, it is better to use the P2P servers because they are especially suited for P2P file-sharing.
Are There Alternative VPNs for Torrenting?
NordVPN's P2P-optimized servers make it an excellent choice for torrenting. However, there are alternative VPNs for torrenting. That said, you should ensure that any alternative VPN you choose has the vital VPN features for torrenting, shown above. These qualities include multiple servers to choose from, fast server speeds, internet kill switches, leak protection, and other security features.
What Torrent Clients Work Best With NordVPN?
Many torrent clients are compatible with NordVPN. Notably, BitTorrent and uTorrent are some of the best Torrent clients, and they both work well with NordVPN. It shouldn't be challenging to set up NordVPN to work with these torrent clients that use Socks5 proxy servers. Furthermore, NordVPN offers set-up tutorials for torrent clients on its website, and it is fully functional on major operating systems and devices.
How to Safely Torrent With NordVPN
To start to torrent with NordVPN, follow these steps:
Sign up to NordVPN. Create your account on NordVPN. NordVPN has a 30-day money-back guarantee, with which you can test-run the VPN before a full commitment by subscription. NordVPN also has many affordable subscription plans from which you can choose.
You will receive an activation link in your email. Click on it and activate your account. Then, you can download NordVPN software on any of the major devices and operating systems.
Open NordVPN's software, sign in, and select a P2P-optimized server. You can also connect to any other server categories and get rerouted automatically.
We have tested NordVPN with various torrent clients and found it to be reasonably easy to use. See how to do so in the next section.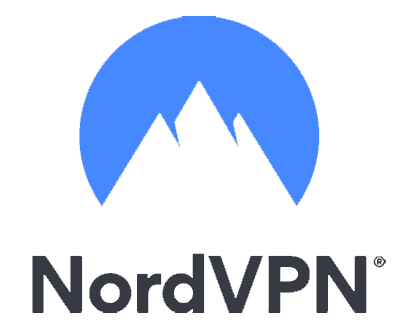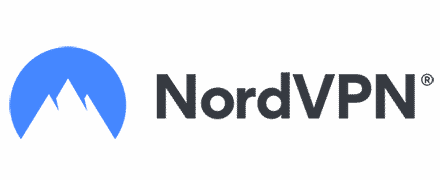 Get 66% off now
How to Use NordVPN With a Torrent Client
To set-up NordVPN with uTorrent, open your torrent client, click on Options, and select Preferences. On the pop-up window, click on Connection; the proxy server option will show, and you will need to choose Socks5 in the Type dropdown menu. In the Proxy field, enter the address of a NordVPN P2P-optimized server.
Finally, in the Port field, type 1080 (for Socks5) and check all these boxes:
Authentication;
Use proxy for hostname lookups;
Use proxy for peer-to-peer connections;
Disable all local DNS lookups;
Disable features that leak identifying information;
Disable connections, unsupported by the proxy.
Having completed this process, fill in your NordVPN username and password into the authentication fields, and click the OK button. There, you've successfully set-up your torrent client to work with NordVPN.
We also recommend that you turn on NordVPN's internet Kill Switch as you torrent. A Kill Switch closes apps and ends internet connections immediately if you lose your VPN connection. You need the kill switch because lost VPN connections can expose your real IP address and torrenting location.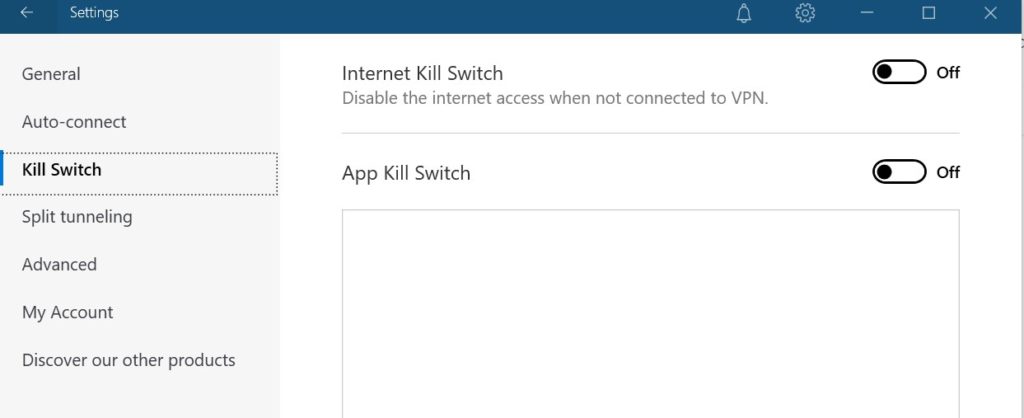 You can turn this kill switch on in the Settings section of the app. You can also set the kill switch to apply to a specific app, such as your torrent app. For this feature, select App Kill Switch in the settings menu.
Is Torrenting Legal?
The act of torrenting itself isn't illegal. The legality or illegality of torrenting is primarily determined by the nature of the material being downloaded. For instance, torrenting any copyrighted material is illegal whether or not you use a VPN. Therefore, you should confirm that it isn't illegal to download whatever material you want to download before doing so with a torrent client.
Conclusion
We have tested NordVPN's exceptional features and found it to be an excellent choice for torrenting. We were able to affirm its claims and also able to torrent without hitches. NordVPN is indeed a suitable VPN to run with for a fast and secure torrenting experience.