How to Set Up ExpressVPN on Samsung TV (Updated 2023)
ExpressVPN is a tested, trusted, and reliable Virtual Private Network used with many devices all over the globe. It is compatible with most devices except a few; for example, Samsung TV. This issue is because most VPNs, including ExpressVPN, are only compatible with Android, iOS, Mac, and Windows devices. Samsung Smart TVs have a different operating system called Tizen OS, which they started using in 2015 after they discontinued the use of the old Orsay operating system.
Neither of these operating systems is compatible with VPNs, and therefore, neither ExpressVPN nor any other VPN at all can be installed directly on the Smart TV. However, there are a few ways that are known to bypass this drawback. ExpressVPN can be installed remotely either directly on a compatible router, through your personal computer, or using a Smart DNS proxy.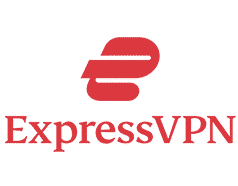 Get 49% off now
How to Set Up ExpressVPN Connection on Your Samsung Smart TV through PC
This method of setting up a VPN connection is done through a personal computer. All you need to do is setup ExpressVPN on your PC, then share your computer's internet connection to your Samsung Smart TV. Here's how to go about the setup:
Begin by opening your computer and then select Start> Control Panel> Network and Sharing Centre> Change Adapter Settings.
Once this is done, you will see an option called "TAP-Win32 Adaptor V9 here if your VPN is using OpenVPN."
Next, right-click on it and then select Properties > Sharing Tab.
Check the "Allow other network users to connect through this computer's Internet connection" box.
Click on the Ethernet connection for which you have configured these settings.
Finally, restart your PC, and you can then start to use internet services on your Samsung Smart TV by connecting it to your PC.
How to Set Up ExpressVPN Connection on Your Router for Samsung Smart TV
Of the ways to use ExpressVPN on your Samsung Smart TV, this is one of the most convenient. As soon as the service becomes configured, your Samsung Smart TV, as well as any device you connect to your router, gets automatically connected to ExpressVPN and enjoys all the benefits of a VPN.
It is important to note that setting up your VPN may vary depending on your router. The following set up is mainly for DD-WRT routers only:
To begin, go to Setup, and then Basic Setup.
Then click PPTP from the Connection Type drop-down menu.
Type in your ExpressVPN server address in the Gateway PPTP Server field and then also fill in your Username and Password.
Turn on Use DHCP.
Head over to Optional Settings to see whether ExpressVPN requires MTU settings.
Then scroll down to Network Address Server Settings (DHCP).
In the DHCP Type option, choose DHCP Server and enable it.
Enter the DNS addresses provided by your ExpressVPN.
Ensure you turn off Use DNSMasq for DHCP and DNS.
Finally, save and apply the settings to connect the VPN service.
Setting Up your Samsung TV to Use MediaStreamer
This guide explains how to set up MediaStreamer on your Samsung Smart TV. MediaStreamer is a DNS service that can improve your streaming experience if your device doesn't support VPNs. Although, it is useful in improving your online experience, but unlike a VPN, MediaStreamer does not encrypt your data. The steps highlighted below should be able to work with most Samsung Smart TVs.
It is important to note that many Samsung Smart TVs are geo-restricted to the location or region where you purchased it. Therefore, even when you make use of this bypass service, you still may not have access to some apps or sites which would remain region-locked. To fix this, you might have to change the region of your Samsung Smart TV. That is, however, not the focus of this article.
To use MediaStreamer without hassle, you first need to get a DDNS hostname. This hostname provides a reference that allows ExpressVPN to keep MediaStreamer running smoothly, even if your IP address changes.
Visit www.dynu.com and Create an account
Receive the verification email and then proceed to verify your account.
Open the link in the verification email and follow it to log into your account and then DDNS service.
Click on +Add to add a DDNS service
If you have no hostname, input a hostname of your choice in Option 1 and select +Add. If you already have your domain name, input it in Option 2 and select +Add.
Once this step is complete, you can see the hostname and your public IP address. Ensure the settings in the middle are set to OFF, then Save. If you, however, wish to receive things like emails from Dynu, you may leave your notification settings ON.
Next, follow this guide below to set up the DDNS service on your router.
Note: The settings provided are suitable for DD-WRT routers only because it provides a set of already defined configurations for the most common types of DDNS services.
From the main menu, click Setup, then DDNS. Input the following settings to configure your MediaStreamer_
DDNS Service: Custom
DYNDNS Server: api/dynu.com
Username: your preselected Dynu username
Password: your Dynu password, IP update password, or MD5/SHA256 encrypted password.
Hostname: your domain name, or example.dynu.com
URL: Leave the space blank
Click on Save, then Apply Settings.
Alternatively, these SmartDNS settings may also be used directly on your Samsung Smart TV, without going through a MediaStreamer. The settings only need to be configured once.
Press the MENU button on your Samsung Smart TV's remote control.
Navigate through till you get to Network.
Click Network Status then IP Settings.
Open DNS Settings and select 'ENTER MANUALLY.'
Input the DNS Server Address given to you by your Smart DNS, then press OK.
Restart your TV as soon as the connection test is done.
Having assessed all the available options you can use in setting up ExpressVPN on your Samsung Smart TV, here is a detailed overview of what to expect from the network provider, after setting up your account.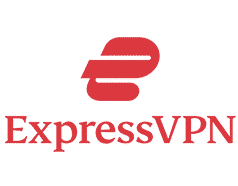 Get 49% off now
Why You Should Use ExpressVPN on Your Samsung TV
ExpressVPN has already been established as the most reliable and efficient VPN money can get on the market. This information is excellent news, but what exactly makes this VPN the best for your Samsung Smart TV?
ExpressVPN is a network that has one of the most extensive server coverage across the world with an equally excellent location reach. It boasts of over 3000+ servers in about 94 countries, which affords its users all over the globe access to top-notch protective services while connected to their Samsung Smart TV as well as other devices.
The VPN takes the utmost care in ensuring that its users' data remain well tucked in, inside the different security features it possesses. For example, it provides an automatic kill-switch that protects your data from getting into the wrong hands or getting tampered with. Whenever there is a breach or drop in connection, it keeps it locked safely inside the VPN. Its secure encryption features also ensure that you remain shielded from prying eyes on the internet and site hackers. And with it's "no-logs" policy, you can be sure that your activities and logs are not recorded.
For streaming of content and downloading from streaming sites, ExpressVPN remains almost unparalleled in unblocking geo-restrictions. It has one of the most reliable geo-unblocking features that help to clear off copyright restrictions that may be blocking your access to your favourite streaming sites and apps on your Samsung Smart TV.
Further improving your chances of privacy, the VPN offers an option to pay in cryptocurrencies, especially Bitcoin. This way, you do not need to fill in your card details online, keeping you more anonymous as you surf the web and carry out online activities.
ExpressVPN also provides breakneck connection speed for as long as you keep subscribing to the VPN's plans. Having a reasonably large amount of slots for connection, which currently stands at 5 devices, ExpressVPN offers a range of devices for which it is compatible. They include Android, iOS, Mac, Windows, Smart TVs, to mention a few. Just as seen in the guides to installing ExpressVPN on your Smart TV above, ExpressVPN has been configured to work well with a broad range of routers, like the DD-WRT router.
All of these security and protective features offer the assurance of being protected and having a safe connection not just on your Samsung TV but even on the go because, with all the available apps, you can always remain connected simultaneously. The apps are well-designed, easy to use, and immediately makes you feel comfortable.
The network does not offer a free version or free-trial period, but it has relatively affordable subscription plans. Not just that, it comes with a 'no-questions-asked' refund policy that assures you of a refund of your money after 30 days of subscription. If, after you have paid, you realize that you may not be comfortable with ExpressVPN and its services, you can request a refund. To this effect, and also to cater to future complaints or challenges you may have as you use the service, a brilliant team of customer service agents has been made available. It even has a live chat option where you can chat directly with any of the representatives who are always on standby to address your challenge and get it fixed in no time.
Best ExpressVPN deals for Samsung Smart TV users
ExpressVPN subscription plans are only slightly more expensive than other VPNs on the market, but with all of the great features it offers, it is easy to turn a blind eye to the few extra bucks you would have to pay.
Prices Duration
$8.32/mth 12 months
$9.99/mth 6 months
$12.95/mth 1 month
The cheapest of these plans, and the most sought after, is the 12-month plan, which currently offers a lovely '3 months free' once you purchase. That simply means a yearly subscription plan on ExpressVPN gives you a whopping 15 months of service at only $8.32 per month.
ExpressVPN's Encryption Protocols
Encryption protocols are simply the methods with which ExpressVPN ensures an encrypted connection between your Samsung Smart TV (and other devices) and its servers. Although ExpressVPN is automatically configured to use the protocols that are most compatible with your device, sometimes, you can configure it to use other protocols you prefer. ExpressVPN makes use of the following protocols:
OpenVPN: This protocol is a newer and more configurable protocol. The best thing about it is that it is open source. If there are any security issues in the code (there are no known ones yet), they can be quickly identified. It has a robust encryption algorithm and is one of the most secure protocols available.
PPTP: The Point-to-Point Tunneling Protocol is the oldest of the bunch. It has been used since as long as Windows 95. It is the most common and simplest to set up. It is also the fastest and useful on slow devices such as routers. However, it has been considered unsafe since 2012.
L2TP/IPsec protocol: On its own, the Layer 2 Tunneling Protocol does not offer any encryption; therefore, it is often used along with an encryption protocol: IPsec. IPsec is short for Internet Protocol Security. When both protocols are combined, they provide a higher level of security to PPTP but can be set up just as quickly.
All these protocols and more combine their strengths to make ExpressVPN extra secure and safe for your Smart TV.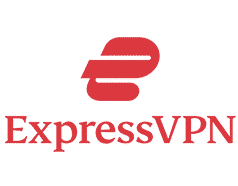 Get 49% off now
In Conclusion
It is evident that many VPN providers, including ExpressVPN, still have much work to do in designing compatible apps for other smart devices that are available on the market today, like Smart TVs. Thankfully, the methods outlined above have created a way to use ExpressVPN on your Samsung TV. Using any of the methods that best suits you, it should be easy for you to get ExpressVPN up and running on your Samsung Smart TV in no time. It is essential to remain protected on the web at all times; ExpressVPN is the best choice in helping to seal off any loopholes that may attract frauds and cybercriminals to your online activities.