Does ExpressVPN Work in Russia?
Imagine you're Russia during the Ukrainian war. Suppose it's any other conflict that Russia participates in. Then, the chances are pretty high that the government will restrict your access to international news platforms. Furthermore, social media sites may be regulated. Russia doesn't score high on internet or press freedom. So, all these measures are possible.
Additionally, the Russian Federation has a thriving cybercrime industry. Thus, internet users are not safe, especially on public networks. Notably, though, many Virtual Private Networks (VPNs) claim that they can bypass geo-restrictions and increase cybersecurity.
While these claims are often valid, they aren't true in all countries. For example, Russia often campaigns against or regulates VPNs. So, before choosing a VPN, it'll be vital to check whether it works in Russia.
ExpressVPN in Russia?
Yes, ExpressVPN does work in Russia, its one of the few reliable VPNs available for Russian residents. So, from within Russia, you can connect to its servers for safe and private browsing. ExpressVPN is the top choice for several purposes and countries. 
The VPN has about 3,000+ servers in 160 locations across 94 countries worldwide. Its servers are in the US, European, Asian and African countries. So, getting a new IP address from this VPN provider will be pretty straightforward. ExpressVPN servers also operate fast and are suitable for torrenting and unblocking restricted platforms.
Why Do You Need a Virtual Private Network?
A Virtual Private Network (VPN) is a tool for virtual location spoofing. It allows you to change your device's Internet Protocol (IP) address. This is crucial because your IP address reveals your location per time. So, once you swap your IP, it'll look like you're browsing from your virtual site.
Therefore, suppose you ditch your Russian IP for a Norwegian IP address. Then, you'll trick websites into thinking you're connecting from Norway. In addition, VPNs encrypt your internet connection. This encryption then keeps you safe from cybercriminals and other unscrupulous third parties.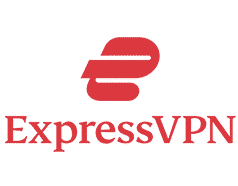 Get 49% off now
Why Should I Choose ExpressVPN for Russia?
You must be wondering why ExpressVPN is an excellent choice. Therefore, we've outlined some of this VPN's best features below. They'll give you an idea of the benefits of using ExpressVPN in Russia:
Strong Unblocking Capacity
ExpressVPN is excellent for bypassing geo-restrictions within Russia. Russia has banned Facebook and Instagram. In addition, it regulates Twitter usage within its borders. Fortunately, with ExpressVPN, you can easily bypass these geo-blocks. 
This VPN is built to bypass the toughest geo-blocks available. In addition, you can also unblock online streaming platforms in other countries. These include Netflix, Hulu, HBO Max, and Disney+.
Excellent Privacy Protection
ExpressVPN doesn't store users' internet data. This includes activity and connection logs. This policy means ExpressVPN will not keep your:
Original IP address.
Browsing history.
DNS queries.
Traffic destination or metadata.
Download history.
So, this data cannot get into the hands of unscrupulous third parties. One fundamental advantage of ExpressVPN is that this privacy policy is independently audited.
Adequate Security
Online security is a necessity in Russia. It would be best if you stay safe from the government and cybercriminals. So, it's great that ExpressVPN takes its users' security seriously. While using this VPN in Russia, you'll be safe behind its AES 256-bit encryption. This is end-to-end encryption that protects you from all online attacks. 
Notably, too, ExpressVPN has pretty reliable VPN protocols. There's also the ExpressVPN indigenous VPN protocol – LightWay. This VPN combines top-notch security with fast browsing capabilities. Therefore, you don't have to give up speed for safety with ExpressVPN. Finally, this VPN has an internet kill switch and leak protection.
Multi-Platform Compatibility
ExpressVPN understands that Russian residents use several gadgets. Therefore, it supports multiple platforms. You can get an ExpressVPN app for Android, Windows, Apple, and Linux devices. In addition, smart TVs and routers are all compatible with ExpressVPN. So, you don't have to get a new gadget just for the VPN.
Reliable Customer Support
Setting up and using ExpressVPN in Russia is pretty straightforward. However, ExpressVPN goes a step further with a 24/7 customer care feature. Firstly, there's a live chat feature with ExpressVPN agents ready to answer your questions.
The FAQs section on different pages can also help you. In addition, ExpressVPN has set up, and user guides for various purposes. In fact, it has a guide for using ExpressVPN in Russia.
Multiple Simultaneous Connections
ExpressVPN is pricey. So, it'll be unfair if you have to get a subscription for every device you use in Russia. Fortunately, ExpressVPN allows multiple simultaneous connections on one account. One subscription is thus sufficient for five different gadgets. You can also get a different IP address for each unique connection.
Money-Back Guarantee
Finally, ExpressVPN offers a 30-day money-back guarantee. Committing to a full VPN subscription in Russia is risky. If the VPN doesn't provide sufficient protection, you will lose your money. ExpressVPN thus allows you to check out its features risk-free for thirty days. Then, suppose the VPN doesn't satisfy your internet needs. Then, you can always get a hassle-free refund.
Other VPNs That Work in Russia
If you don't choose ExpressVPN for any reason, there are a few other excellent choices. Here are two you can consider:
NordVPN
NordVPN resembles ExpressVPN in many respects. For example, it has more than 5,000 servers in 60 countries worldwide. Therefore, you can quickly get a new IP address in Russia. NordVPN doesn't have any Russian servers, though. However, you can connect to servers in neighboring European countries.
NordVPN servers have an exceptional unblocking capacity for geo-restricted content. So, you can access banned platforms within Russia. Furthermore, NordVPN also guarantees your online security while browsing in Russia. It uses the AES 256-bit encryption and has a double VPN feature.
With this feature, you can doubly encrypt your internet connection in Russia. Notably, too, NordVPN has a reliable zero-logging policy. So, you wouldn't have to bother about your internet data getting into the government's hands. Cross-platform support is also possible with this VPN.
There are apps for the major devices and operating systems. What's more? You can use NordVPN on six gadgets simultaneously. In addition, NordVPN is more affordable than ExpressVPN. However, despite this affordability, it still offers a 30-day money-back guarantee.
Surfshark
Surfshark is another VPN service you can use for Russia. Generally, it has about 3,200 servers in 65 countries across the world. Surfshark previously had Russian servers, which the government neither blocked nor compromised. However, this VPN has since pulled out of Russia following the Ukraine invasion. So, you can no longer get a Russian IP address from Surfshark.
Fortunately, you can still select a new IP from the numerous Surfshark servers in other countries. These servers are fast and great for gaming and unblocking blocked websites and apps. Whatever you do, you can rest assured that Surfshark will protect you.
It also uses AES 256-bit encryption and secure VPN protocols. Furthermore, Surfshark has an internet kill switch and DNS leak protection. Surfshark's no-log policy ensures that the VPN immediately wipes all personal data. So, your internet connection data cannot trace back to you.
Interestingly, too, Surfshark has apps for various devices and operating systems. This VPN allows an unlimited number of simultaneous connections. Therefore, you only need one Surfshark account for all your gadgets in Russia.
Finally, using Surfshark is pretty cheap. For example, a bi-annual subscription costs $2.49/month. This subscription also comes with a 30-day money-back guarantee.
How to Setup ExpressVPN for Russia
Indeed, ExpressVPN is a premium VPN service. However, you don't need to be a techie to set up and use it. Follow the steps below to kickstart your ExpressVPN experience in Russia.
Buy a Subscription
Firstly, you must subscribe to ExpressVPN. There are monthly, six months, and annual offers. Notably, the longer the subscription period, the more affordable it is. For example, a yearly subscription will only cost $8.32/month. On the other hand, the monthly subscription costs $12.95.
Download the ExpressVPN App
After subscribing, download the app on your browsing device. You can get the app for all the gadgets you want to use ExpressVPN. Suppose there is no app for your browsing device. Then, you can install ExpressVPN on your router and connect multiple gadgets.
Choose a Server
Now, launch the app and log in. Once you log in, you'll see the server section. Connecting to any server automatically grants you a new IP address. Therefore, you can connect to any country that allows the service you want to unblock in Russia.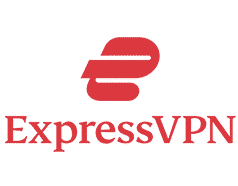 Get 49% off now
Can I Use a Free VPN in Russia?
ExpressVPN is slightly pricey because of its premium services. Therefore, the attraction to a free VPN is understandable. However, nothing is really free. Saving money on a free VPN thus means that you're losing something else. Below are some things you could lose with a free VPN in Russia:
Fast Browsing and Streaming
Free VPNs usually have very few servers. Furthermore, many netizens clamor for these limited servers. Consequently, many such free VPNs are overcrowded. Overcrowded servers then translate into slower connection speeds for all users.
Internet Anonymity
One primary reason for VPN usage is the privacy you get. Neither your ISP nor the government can detect your online activities. However, you may lose this feature with a free VPN. In addition, many free VPNs sell users' data to raise overhead capital. So, the government can even get their hands on your connection data.
Internet Security and Ad-Free Browsing
Most VPNs use encryption. However, this isn't always the case with free VPNs. Some of such providers use weak or no encryption at all. Therefore, cybercriminals can attack their clients at will. In addition, free VPNs even use ads to create revenue. It'll thus be best to use ExpressVPN and avoid all these pitfalls.
FAQ
Is it legal to use ExpressVPN in Russia?
Yes, it's perfectly lawful to use VPNs in Russia. This is contrary to what many people believe about the country. There are several legitimate uses of VPNs, even by corporate bodies. Nations are thus reluctant to outrightly ban them. However, accessing blocked websites and other platforms with a VPN is illegal. Russia has also mandated VPNs within its borders to blacklist banned content. In addition, Russia has blocked many VPNs.
Does ExpressVPN have Russian servers?
No, ExpressVPN doesn't have any Russian servers, which isn't a bad thing. Any VPN with Russian servers must obey the government's rules. So, a VPN must block access to online platforms the Russian government bans. Since ExpressVPN doesn't have any Russian servers, it doesn't have to obey these laws. Notably, though, ExpressVPN has servers in neighboring countries such as Estonia, Latvia, Lithuania, Norway, and Finland. You can thus get an IP address from these countries and browse in Russia.
What if I want to access local Russian content?
You can access available Russian content and banned foreign platforms when using ExpressVPN. This is all thanks to its split-tunneling feature. The split-tunneling feature allows you to choose what connections to route through the VPN. So, you can route some apps through your foreign IP address. Then, you can enable the remaining apps and browsers to access the local internet directly.
Will ExpressVPN hand over my data to the government?
No, ExpressVPN will never give the government your internet connection data. Top VPNs like ExpressVPN pulled out of Russia to avoid this issue. So, by operating abroad, they can protect users' connection data. Notably, this is all thanks to its strict no-log policy. This policy ensures that ExpressVPN doesn't store your internet data. Therefore, this data can never leak, be stolen, or sold.
Summary
Frequently, the Russian government gives its citizens several reasons to use VPNs. If it's not speech restrictions, it's internet censorship. Fortunately, you can stay one step ahead of the government with ExpressVPN. You only have to get a subscription and follow the steps above. Now, you can send and receive data from Russia safely and anonymously.