Best VPN for Ubuntu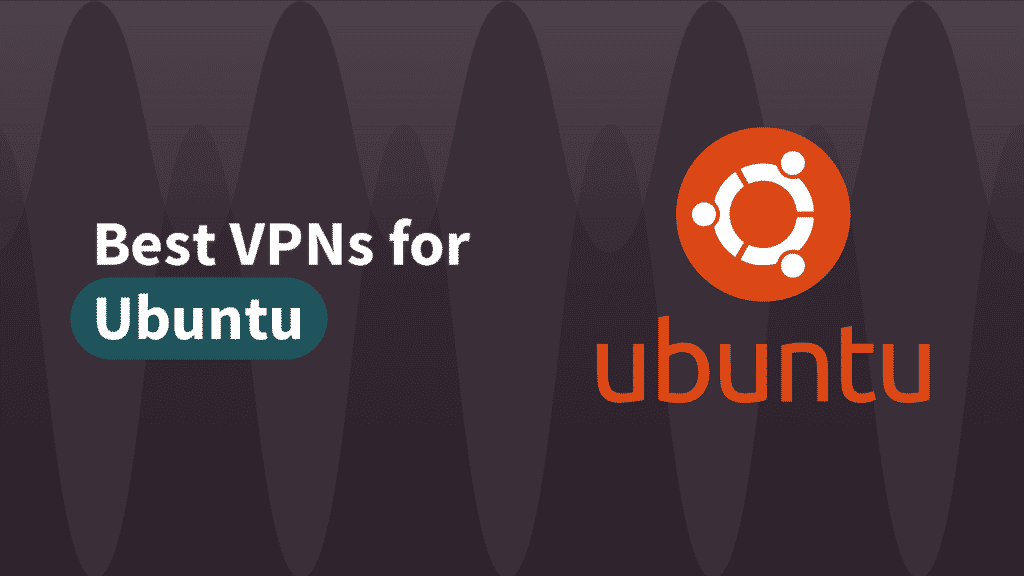 Ubuntu offers users more security and control features than Windows, Android, and Mac OS. However, it doesn't allow you to unblock restricted sites. You might also still be exposed to cyber-attacks and security breaches when using an Ubuntu device. So, you'll need a top-notch VPN to make all these issues disappear.
VPNs shield your gadgets from cyber threats and security breaches. It also provides privacy from government and ISP surveillance. It also allows you to escape web restrictions. However, due to its less popularity, not every VPN is compatible with Ubuntu.
Since you're looking to make the right choice, we've taken the time to find out VPNs that support Ubuntu.
Top 5 VPNs for Ubuntu
Having taken into account server range, speed, ease of use, security, and privacy capabilities, here's a list of our top five VPNs for Ubuntu.
ExpressVPN

Features
Number of servers: More than 3,000
Speeds: Unlimited
Server locations: 160 in 94 countries
Maximum devices supported: 5
24 live chat: Yes
30 day money back guarantee: Yes
Pros/Cons
Fastest VPN out there
Strict no logs policy
256-bit AES encryption
This VPN works perfectly with Ubuntu, and it is easy to install. All you have to do is subscribe to a plan, download ExpressVPN's app, and connect to a server. It also has extensions for Firefox and Chrome, if you don't want to download the app.
The VPN allows you to connect your device to over 3000 servers spread across 160 locations. These servers are also regularly updated so you can enjoy the fastest connection speeds on your device. They help you bypass streaming and web restrictions once you're connected. So, you can enjoy Spotify, Netflix, and HBO without limitations.
ExpressVPN works on an unbreakable 256-bit encryption. It has a network lock that automatically activates itself when your VPN connection ends abruptly. So, it ensures there's no security or privacy breach
The VPN operates a strict no-logs policy that ensures none of your data gets stored. Your IP address is also invisible, so hackers and trackers can't spot your digital identity. It also has a unique TrustedServer tech that keeps your privacy and security in check.
ExpressVPN costs $8.32/month a year or $9.99/month for six months. However, you can choose its monthly plan that costs $12.95 per month. You can also take the VPN provider up on its refund offer if you request one within your first 30 days.
The VPN also has a 24/7 support system you can reach out to if you need answers about how to use, set up or configure the VPN. The VPN allows you to connect five devices to a single account at a time.
Pros:

Fastest VPN out there;

Strict no logs policy;

256-bit AES encryption;

Lowest price: $6.67
NordVPN

Features
Cryptocurrency accepted? Yes
Simultaneous connections: 6
Dedicated IP-addresses? Yes
Servers: 5342 in 58 countries
Pros/Cons
Lots of pricing options
Netflix support kept up to date
256-bit AES encryption
NordVPN is another market-leading VPN for Ubuntu. It supports a direct installation so you can connect your device without stress. This VPN is straightforward to use and allows you to switch easily between protocols.
The VPN offers you a wide option of 5700+ servers in 59 countries that you can choose from. These servers are P2P friendly so you can torrent on your device. They have fast connection speeds, help in unblocking restricted sites on the go, and allow endless bandwidth use.
NordVPN also upgrades your Ubuntu's security. It has the 256-bit super encryption that no physical attack, even by the best hackers, can break. There's also its ground-breaking CyberSec technology that keeps malware away from your device.
This VPN helps you to stay private while you use the internet. It prevents data retention through its zero-logging framework, so nothing is left for spies or hackers to access. This VPN also supports a kill switch that instantly ends your web connection once your VPN connection drops on Ubuntu. You'll also get the Wireguard tech that keeps your data hidden.
NordVPN permits you to connect six simultaneous devices at a time. The VPN also has a fully operational customer support team for your every need.
The VPN's subscription plans cost $3.49/month for three years and $4.99/month for two years. But you could decide to pay for its yearly plan that costs $6.99/month or its monthly plan that goes for $11.95/month.
NordVPN offers a 30-day money-back guarantee on all its plans.
Pros:

Lots of pricing options;

Netflix support kept up to date;

256-bit AES encryption;

Lowest price: $3.71
Surfshark

Features
Free trial? Yes
Simultaneous connections: unlimited
Ad blocking? Yes
Servers: 1000+ in 61 countries
Pros/Cons
No footprints
Allows torrenting
256-bit AES encryption
SurfShark is another smart choice if you're looking to get the best VPN for Ubuntu. This VPN supports a direct app installation on Ubuntu, and this can be done in three simple steps.
SurfShark also has over 1700 servers spread across 63 countries. These servers allow you to access internet content all over the world, thereby bypassing geo-restrictions or censorship. This VPN also provides a private DNS on each of its servers, so you enjoy both privacy and speed.
You can also beef up your online security by using SurfShark. It comes with the high-grade 256-GCM encryption that secures your device. The VPN also has a CleanWeb feature that blocks ads, malware, and phishing attempts on your device.
Your web activities are also strictly your business on SurfShark because it prevents data retention through its no-logs policy. No one, including your ISP, would be able to decrypt your data if you use this VPN.
Surfshark also allows you to connect as many devices as you want to a single account. So, you can use the VPN to protect all your devices in your home. It also has a customer support platform where you can get answers to any question you might have about using the VPN.
SurfShark costs $11.99/month for two years and $5.99/month for a year. But you can also stick to its monthly plan that costs $11.95 every month.
Surfshark allows you to get all its services risk-free for 30 days.
Pros:

No footprints;

Allows torrenting;

256-bit AES encryption;

Lowest price: €2.49
UltraVPN

Features
One click connect? Yes
Servers: 100+ superfast servers
Bandwidth cap? No
Platforms: Mac, Windows, iOS, Android
Pros/Cons
Firewall
Apps for all devices
256-bit AES encryption
Not as many servers as others
Next on our list of the best VPNs for Ubuntu is UltraVPN. All you need to do is download then install its OpenVPN configuration files on your Ubuntu device. UltraVPN also provides a comprehensive guide on how to get it done.
This VPN has over 100 super-fast and 1000 highspeed servers placed in different areas that allow you to unblock web and streaming sites easily. By using the VPN, you can get unlimited bandwidth and steady internet access.
UltraVPN comes with the industry-leading 256-bit AES encryption system that ensures your system is completely secured from cyber threats. It also places Ubuntu's traffic under a secure firewall, so you'll never have to worry about security breaches. Your online activities are also never logged, so you enjoy absolute privacy.
UltraVPN allows you to connect multiple devices to a single subscription. Also, if you face any difficulty, you just need to chat with their support team to get a detailed guide on how to resolve the issues.
UltraVPN costs $3.75/month for one year and $5.99 for six months. There's also a monthly plan that goes for $7.99/month. On your first subscription, you can get up to a 60% discount. The best news is that you can still request a refund within 30 days of using the VPN.
Pros:

Firewall;

Apps for all devices;

256-bit AES encryption;

Lowest price: €2.99
CyberGhost

Features
Connected devices at once: 7
Automatic kill switch? Yes
One click connect: Yes
Servers: 5900 worldwide
Pros/Cons
No logs policy
24/7 live chat
Apps for mobile devices and routers
Although placed fifth on this list, CyberGhost is an excellent VPN for Ubuntu. It has a CLI-type application that you can easily install to enjoy CyberGhost on Ubuntu.
CyberGhost has a growing network of over 6300 servers in over 110 locations. These servers help you unblock Netflix, YouTube, and a wide range of sites on Ubuntu. Its servers also support P2P activities at top speed and with no bandwidth cap.
This VPN offers the latest security system for Ubuntu. It comes with a 256-bit AES encryption tech that guards your device against all threats. It also uses the OpenVPN protocol. Besides, you also get access to WireGuard, a free but secure communication protocol.
CyberGhost is also fully private due to its zero-logging framework. It hides your IP address and provides a leak-proof for your DNS. So, you can be sure no one is spying on your online data.
You can also use CyberGhost on other devices as it supports seven simultaneous connections. Regardless of your language, you also get a 24/7 squad ready to provide custom solutions to issues you may face.
CyberGhost is priced at $2.75/month for three years and $5.99 per month for one year. You can also decide to pay $12.99/month for its monthly plan.
If you're not comfortable with the services, you can request a refund within 14 days for the one-month plan. However, if you've chosen other cost-effective plans, you get as much as 45 days to test-run the VPN.
Pros:

No logs policy;

24/7 live chat;

Apps for mobile devices and routers;

Lowest price: €2
Additional benefits of using a VPN on Ubuntu
Here are some other reasons to get a VPN on your Ubuntu device:
1. Extra security: VPNs will offer you maximum security on your Ubuntu device. You get top-rated 256-bit AES encryption, double VPN, and a kill switch that steps in instantly if your VPN connection fails.
2. Privacy: A VPN assures you of private web access. It hides your IP address from your ISP, government, and hackers so they can't access your digital identity. It also restricts data retention through its no-logs policy.
3. Unrestricted internet access: One thing Ubuntu gives you is more control over your system. However, this means little if you can't fully access the internet due to geo-restrictions. A VPN puts this behind you as it comes with unblocking tools that allow you to escape these internet restrictions. So, you can access Netflix, HBO, or Hulu regardless of your location.
4. Better deals: Installing a VPN on your Ubuntu device also means you can get better deals from the internet. With a VPN, you can spoof your real location and purchase goods at lower prices.
5. Multiple-use: Although this doesn't affect your web experience on Ubuntu, it's still a reason to use a VPN. You can maximize your subscription and extend your VPN to other gadgets such as Windows, Android, and Mac. You can also use a VPN on game consoles and Smart TVs.
How to get a VPN working on Ubuntu
Setting up any of the listed VPN on Ubuntu can be done through two methods.
Ubuntu native app
Step 1: Select any of the VPN providers above and download their Ubuntu Linux app.
Step 2: Install the application, then run it on your device.
Step 3: Sign in to your VPN and activate it. Afterwards, connect to any server of your choice to enjoy the VPN on your gadget.
Note, check out the VPN installation guide for more detailed instructions.
Command-line
This method is useful for VPNs that do not have a native app for Ubuntu. It works using the OpenVPN protocol.
Step 1: Install OpenVPN on your device. Check out your VPN's page for a detailed guide on how to complete the installation.
Step 2: Download the OpenVPN configuration files for your preferred server. Again, check out your VPN page for specific and detailed instructions on this.
Step 3: Run OpenVPN with your chosen configuration file.
Step 4: Enter your VPN login detail and wait for OpenVPN to boot.
After this, you should have your VPN working on your Ubuntu. Also, don't forget to use your VPN's installation guide for more details and instructions.
Can I use free VPNs on Ubuntu?
If you're searching for the very best VPNs for Ubuntu, then we advise against using free VPNs on your Ubuntu or any other device.
The reason is simple. VPN services require a lot of investment, and investors generally look to make a profit. However, free VPN providers usually make a profit from selling your data, even though you won't be charged.
You can't also enjoy the best speed with free VPNs as they don't have enough servers. Your security is also never assured because they have weaker networks. Free VPNs are more susceptible to malware and cyberattacks.
Another problem with free VPNs is that most of them don't allow you to connect more than one device to an account. This might not seem like a problem. But if you think of the stress you'd go through in opening a new account on all your devices, then you might reconsider.
You can get paid VPNs for as low as $1.99/month. So, there's hardly any benefit of choosing a free VPN over a paid VPN.
In conclusion
There are many advantages to using a VPN. However, not every provider has the features you want.
In this article, we've listed the five VPNs that are sure to work on Ubuntu devices. We've also explained the additional benefits that you get when you use any of the VPNs on your Ubuntu.
Now, select one from the list above to get the best out of your Ubuntu device.