The Best VPN for Binance
Despite boasting millions of customers around the globe, Binance, the world's largest cryptocurrency exchange isn't available in all countries.
However, using a VPN service can provide access to the crypto platform by disguising your location. It bypasses any geographical restrictions imposed by Binance or region-specific censorship, giving you unlimited access.
Besides masking your online identity, using Binance with VPN gives you better security and protects you from cyber-attacks. That being said, you can only enjoy these perks and more when you use a trusted network. If you're unsure which VPN to pick, we're happy to help with a few recommendations from our top-rated tech team.
Understanding Binance
Binance was launched in 2017 and originally started as a trading platform for digital currencies like Bitcoin, Litecoin, and Ethereum. It has since evolved and now owns an entire blockchain network. As such, Binance has become an extremely user-friendly platform that investors use to buy, sell, and store digital assets.
Binance works by matching requests from buyers and sellers looking to trade digital assets. Each time a match is identified, the trade is actioned, and respective parties receive their tokens. The service isn't free, though. Binance charges a 0.1% fee per trade, which is significantly lower than competing exchanges.
You can also access other useful tools on Binance, including charts, stop-loss orders, and limiting orders. The array of services aims to help users better manage their position and risk.
Can I Use Binance with a VPN?
So, if you're asking—can I use a VPN for Binance—the answer is yes. However, there's a possibility your account could be banned if you're caught using VPN for Binance. Until recently, Binance could operate in almost every country in the world. Countries like the US and Italy then banned the platform following regulatory and transparency concerns.
Binance responded by restricting its services in certain regions and removing its product offering altogether in some areas. It even went on to close and freeze some user accounts, depending on the country of residence. Serbia and Iran are some of the countries not supported by Binance. Users in the UK and the US can access the platform but not enjoy the full scope of its services.
Affected users may need to find the best VPN for Binance to navigate the red tape. Luckily, several VPN providers exist, allowing you to change your online location so you access all Binance features without detection.
Choosing the Best VPN for Binance
So, which VPN for Binance is the best for you? Our trusted recommendations are compatible with major platforms like Windows, Android, IOS, and Linux. The mini reviews below provide more information on what the best VPN for Binance have to offer.
ExpressVPN

Features
Number of servers: More than 3,000
Speeds: Unlimited
Server locations: 160 in 94 countries
Maximum devices supported: 5
24 live chat: Yes
30 day money back guarantee: Yes
Pros/Cons
Fastest VPN out there
Strict no logs policy
256-bit AES encryption
ExpressVPN leads the race with its revolutionary TrustedServer Technology that eliminates hard drives from the equation. Where most VPNs run on hard drives, which retain data until its overwritten, ExpressVPN servers now use RAM. The latter wipes away all the data each time a server is rebooted, leaving no trace of your activities. That leaves hackers with no sensitive information to hack, and increased online protection for you. Add the no-log policy and Kill Switch feature, and you're always guaranteed secure browsing with ExpressVPN.
Pros: Fastest VPN out there; Strict no logs policy; 256-bit AES encryption;
Lowest price: $6.67
NordVPN

Features
Cryptocurrency accepted? Yes
Simultaneous connections: 6
Dedicated IP-addresses? Yes
Servers: 5342 in 58 countries
Pros/Cons
Lots of pricing options
Netflix support kept up to date
256-bit AES encryption
NordVPN might not have the TrustedServer technology, but it has the largest server network comprising 5,400 servers in 60+ countries. The chances of finding a nearby Binance VPN server, regardless of your location are high.  In fact, the VPN has about 2,000 servers in areas like the US where the full-featured Binance platform is available. To top it off, users can expect lightning-fast speeds using the VPN since it uses NordLynx, a unique protocol similar to WireGuard.  Couple that with unlimited bandwidth, and you have seamless performance while you trade.
Pros: Lots of pricing options; Netflix support kept up to date; 256-bit AES encryption;
Lowest price: $3.71
Surfshark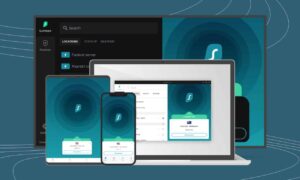 Features
Free trial? Yes
Simultaneous connections: Unlimited
Ad blocking? Yes
Servers: 1000+ in 61 countries
Pros/Cons
No footprints
Allows torrenting
256-bit AES encryption
ExpressVPN and NordVPN are excellent options when looking to use Binance with VPN, but they don't come cheap. If you want to circumvent cost concerns, SurfShark is your best bet, with its 2-year plan going for just $2.49 a month. The best part is the VPN delivers a service at par with other premium VPN brands. With SurfShark, you have access to 3,200+ servers in 90+ countries. A Kill Switch technology and unlimited device connections also come as standard features.
Pros: No footprints; Allows torrenting; 256-bit AES encryption;
Lowest Price: €2.09
How to Use Binance with a VPN
So, how can you use Binance with VPN? The good news is the process is quite simple and doesn't present a huge learning curve. Below is a quick run-down of the steps involved.
Step 1: Download the VPN
First, you select the best VPN for Binance. We're going with ExpressVPN here since it has high quality servers.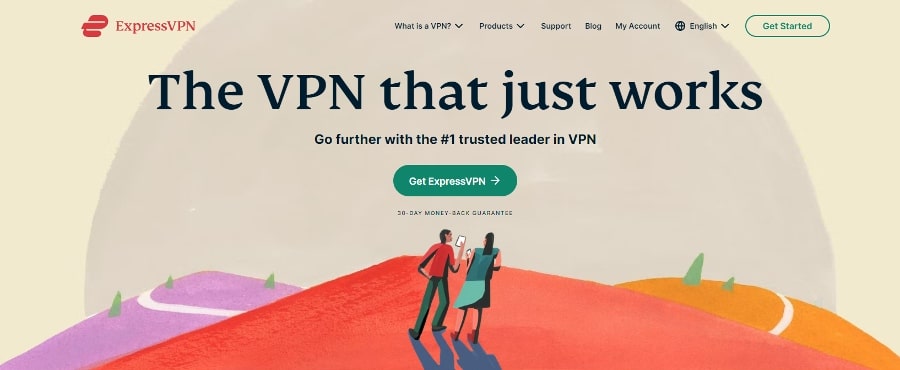 Step2: Sign Up
Download and install the Binance VPN on your device. Next, you sign up for your VPN account by following the intuitive prompts. Usually, a VPN for Binance will require details such as your name and email address to complete the registration. Find assurance that reputable VPNs don't share this information with anyone.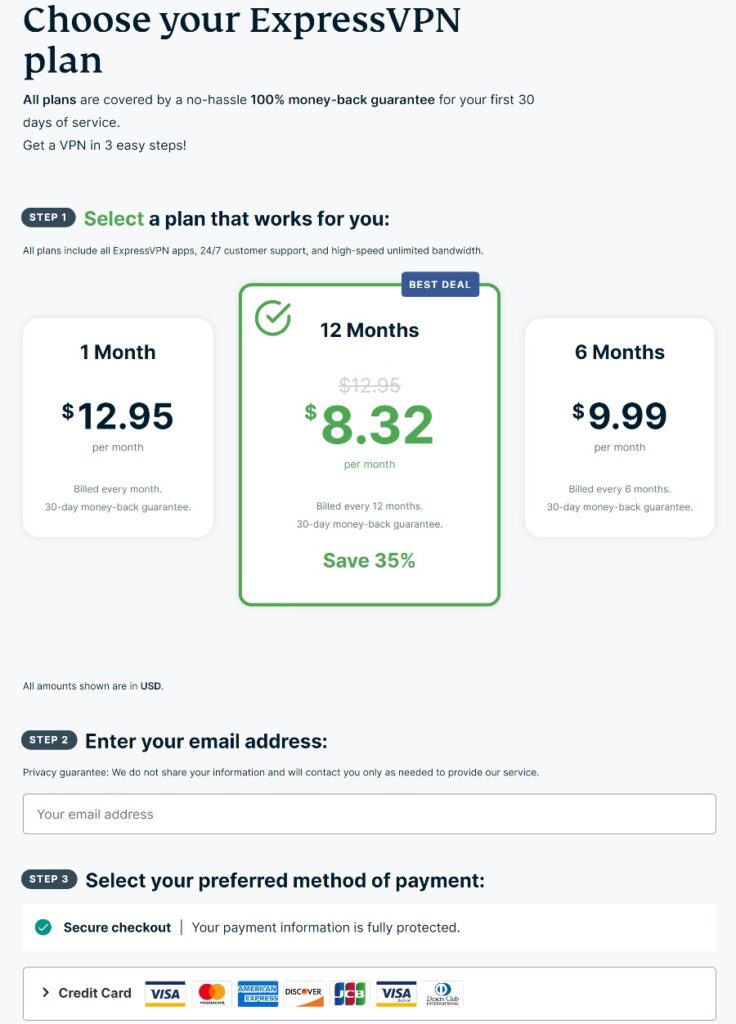 Step 3: Make a Payment
Select a subscription plan you're comfortable with. ExpressVPN has three, namely the monthly, 6-month, and 1-year plans. Select a payment method and pay for the necessary VPN subscriptions.
Step 4: Choose a Server
Once your account is up and running, choose the nearest server and visit the Binance main website. Register for a Binance account in the country where the VPN is connected.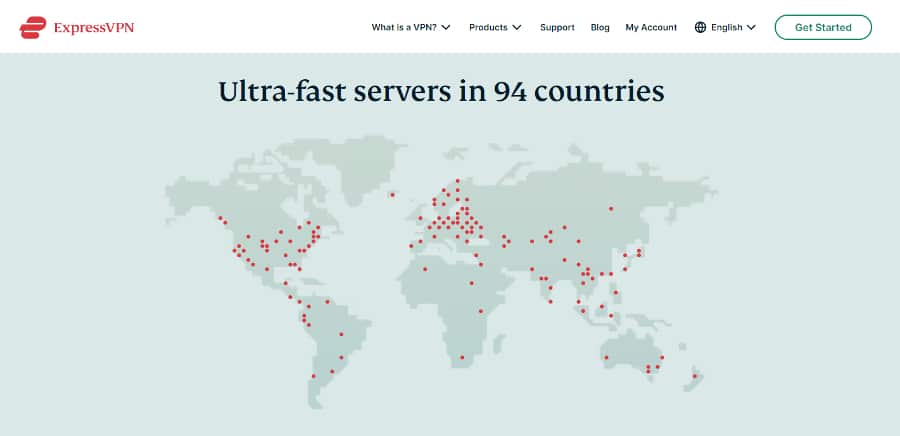 Step 5: Sign Up on Binance
Once your location is spoofed, you can go to the Binance website and create an account.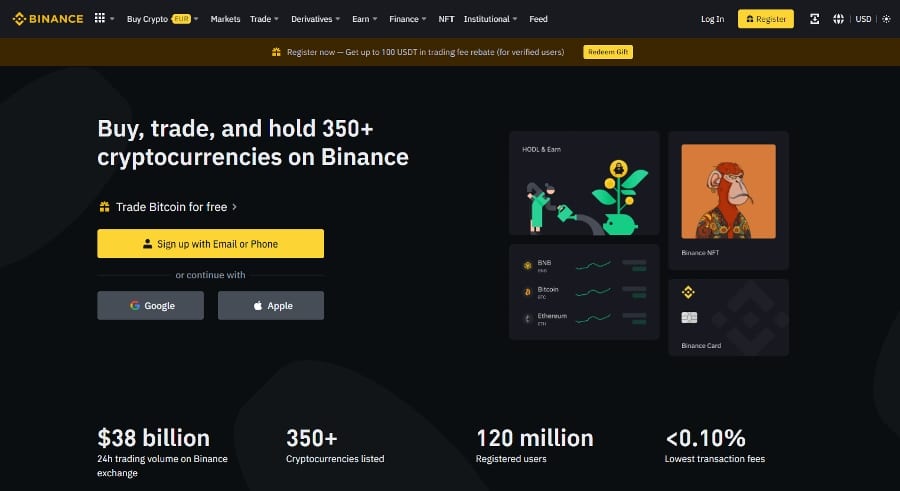 Use a Free VPN for Binance
Can I use a free VPN? Absolutely. You have several free VPN options at your disposal that somewhat get the job done, However, the adage "you get what you pay for" certainly holds when it comes to VPNs.
A free VPN for Binance will allow you to unblock the platform and trade from anywhere. But it can only do so much in terms of the features available to you and the quality of service involved. For instance, free VPNs lack robust security measures, seldom run on quality servers, and some don't encrypt data. So, even though free VPNs are an option, a paid service is virtually always better.
Conclusion
While cryptocurrency has taken over the world storm, digital coin payments and conversions are experiencing some teething problems. One of the major challenges is the unavailability of reputable exchanges in some regions of the world. If you stay in an unsupported region, using Binance with VPN service allows you to unblock the digital exchange and grant you access from anywhere.
But can you use Binance with a VPN? Yes, but you need to choose the best one. And, based on our in-depth evaluations, we recommend ExpressVPN. Why? It's a top-rated VPN with high-quality servers for bypassing geographic restrictions, not to mention the fast and stable speeds for quick crypto updates.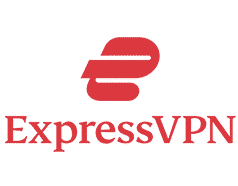 Get 49% off now
FAQ
How to use Binance with a VPN?
If you're wondering how to use Binance with VPN, the process is as simple as picking your preferred VPN service and downloading it onto your device. Sign up, subscribe to the VPN, select a server in a supported country, and create your Binance account.
How to trade on Binance with a VPN
To trade on Binance with a VPN, you must download the VPN onto your device and sign up. Following this, you connect to a server and access the Binance website. Register your account on Binance and start trading.
Which VPN should I use on Binance?
ExpressVPN is a leading VPN that recently introduced TrustedServer technology to eliminate the possibility of your online activities being stored. The VPN boasts extensive server coverage and super-fast speeds to give a superb performance always.
How to verify a Binance account with a VPN
For account verification, you must ensure you register on the VPN connection to the site. You're required to upload an identification document such as a government-issued ID, driver's license, or passport. Note that you may fail to validate your account if you don't provide the correct residency documentation for the country your VPN is connected to.